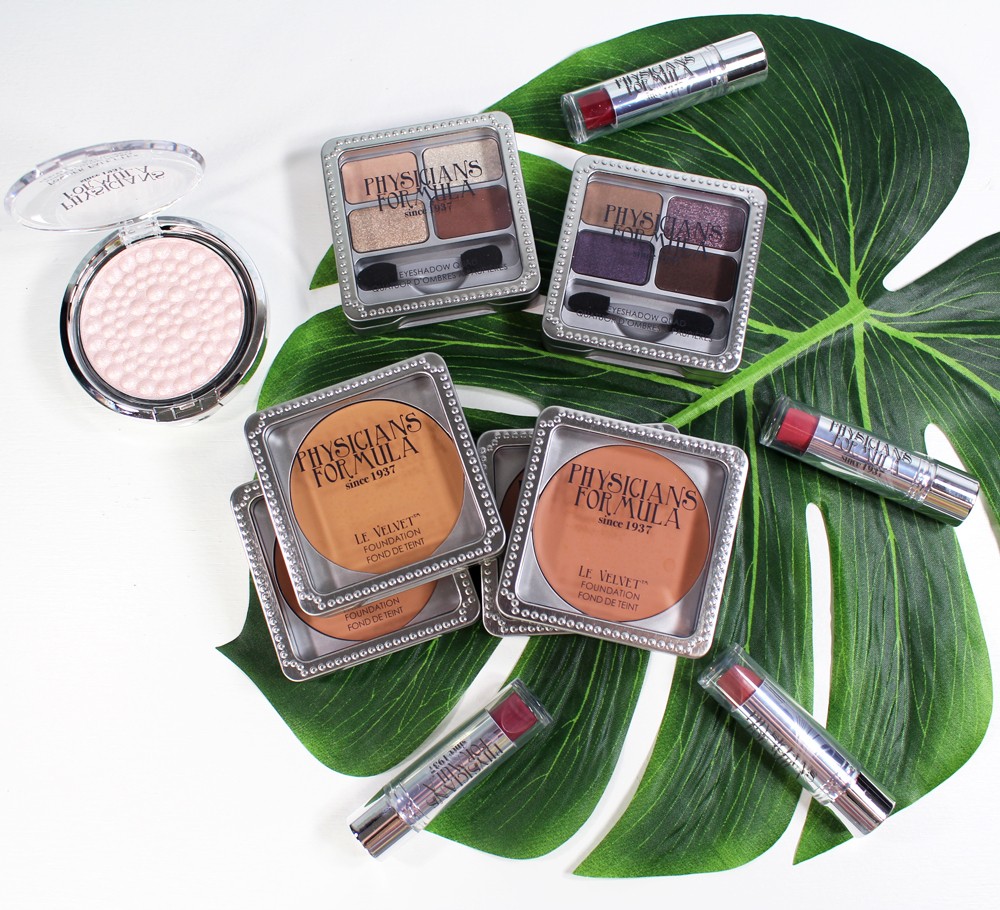 Physicians Formula 80th Anniversary Collection
Physicians Formula has been a cruelty free beauty staple for as long as I can remember, but I had no idea they were around 80 years ago!
When you start comparing the quality of drugstore beauty brands, you can see that Physicians Formula is one of the best. You may not even realize it, but their products are made for sensitive skin. The founder, Dr. Frank Crandall was an allergist who created the line for his wife who had sensitive skin. Even today, the brand avoids over 100 known irritants.
Physicians Formula is celebrating their 80th birthday with a special limited edition collection! The packaging has vintage vibes, but the formulas and colors are oh-so-modern. All of these products are hypoallergenic, paraben-free, gluten-free and of course, cruelty free!
First up is the foundation. The brand is bringing back a fan favorite for this collection – Le Velvet Foundation SPF 15. The creamy, full-coverage formula can be applied with a brush or beauty sponge (or your fingers in a pinch). It's long-lasting and water resistant. It comes in four shades: Ivory, Cream Ivory, Honey Beige and Sand Beige. The Ivory shade is a little dark for me, and I do wish there were darker shades in the collection. I swatched them, so you can see if there's a color match for you.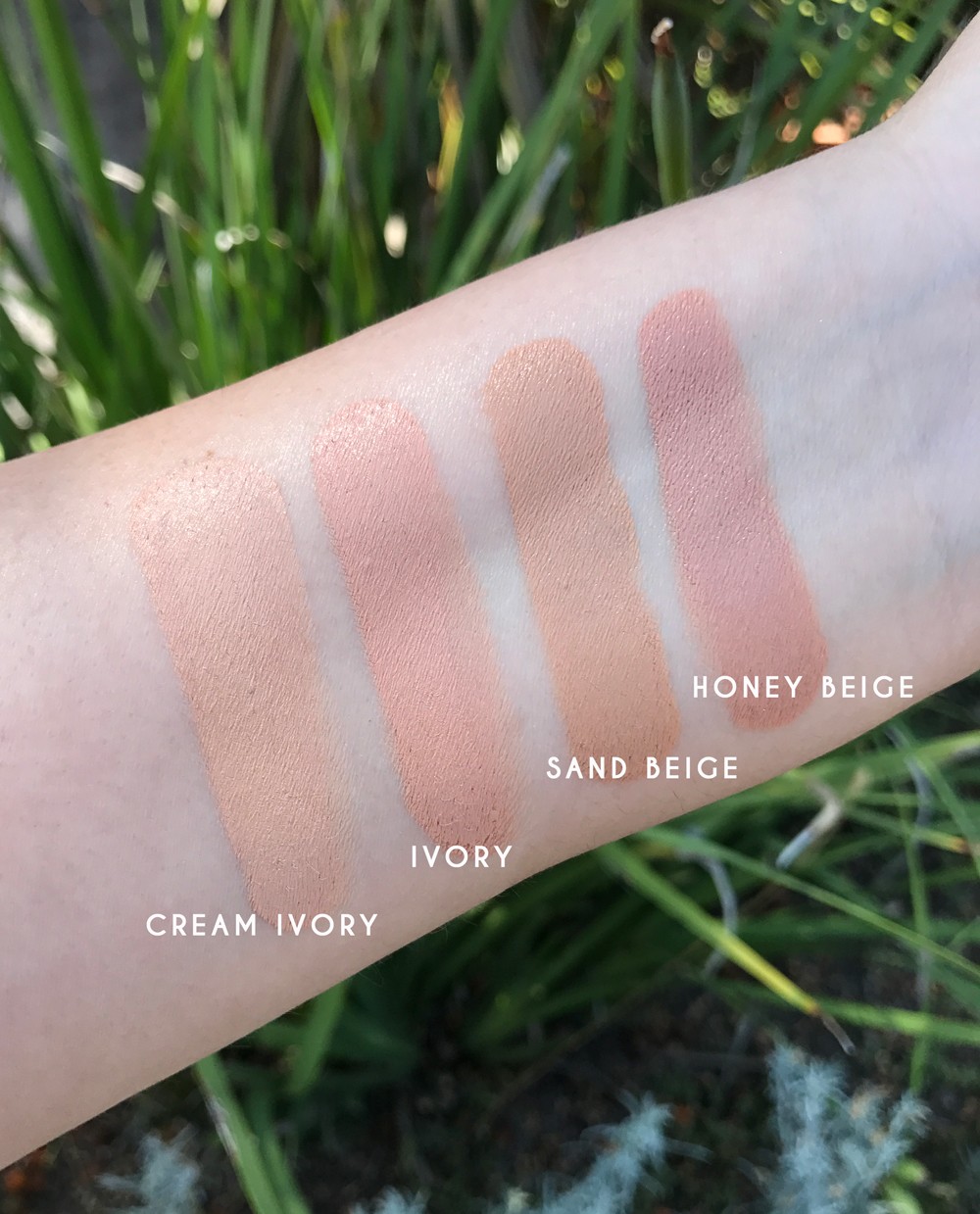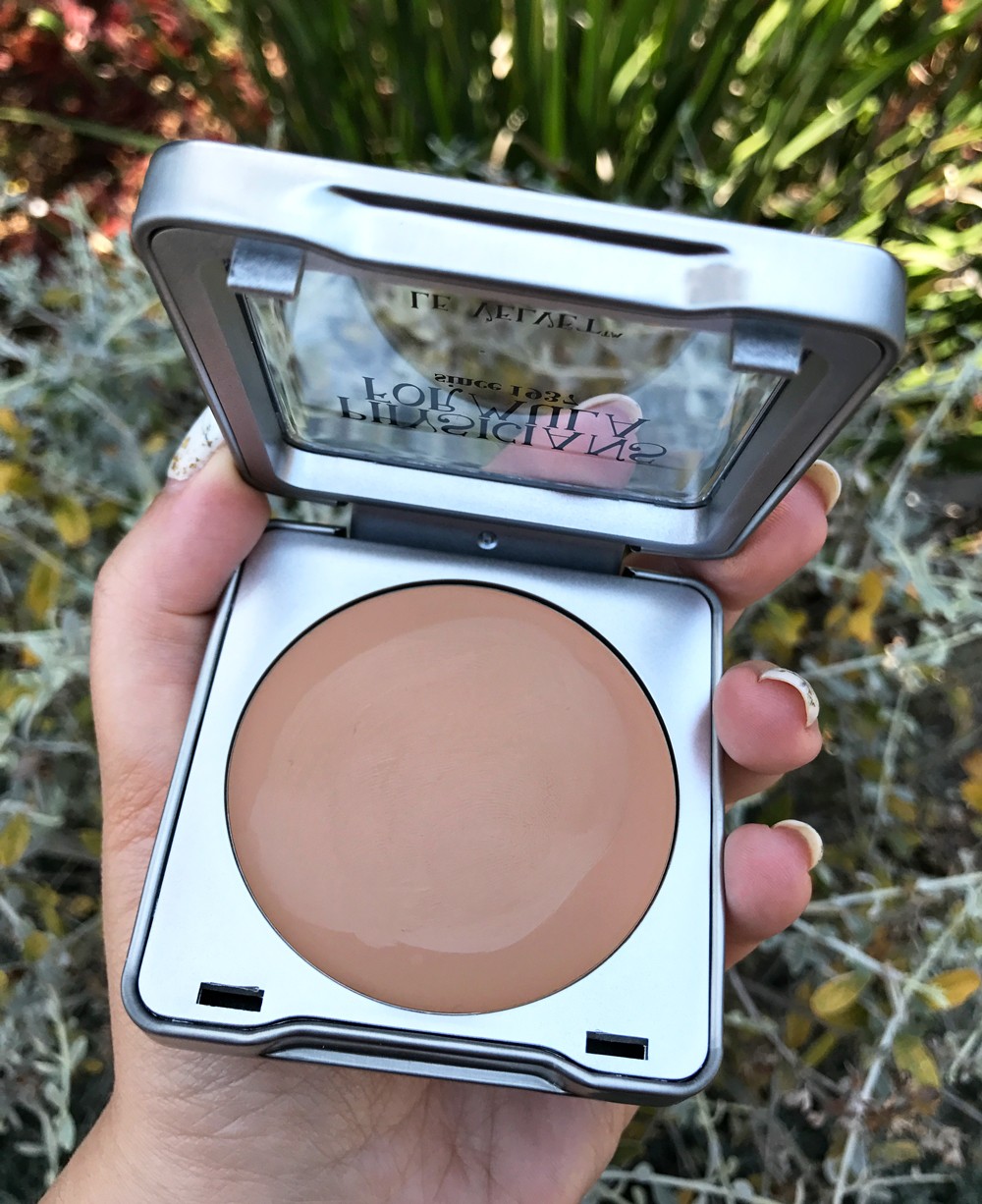 Now that I'm older and wiser, I wish I could go back and tell my younger self to use sunscreen every day! I love that this formula has built-in sun protection. SPF helps to prevent premature wrinkles and sun damage, and if you're using exfoliants and alpha hydroxy acids in your skincare, it will help to keep melasma and brown spots away (trust me – I learned this the hard way).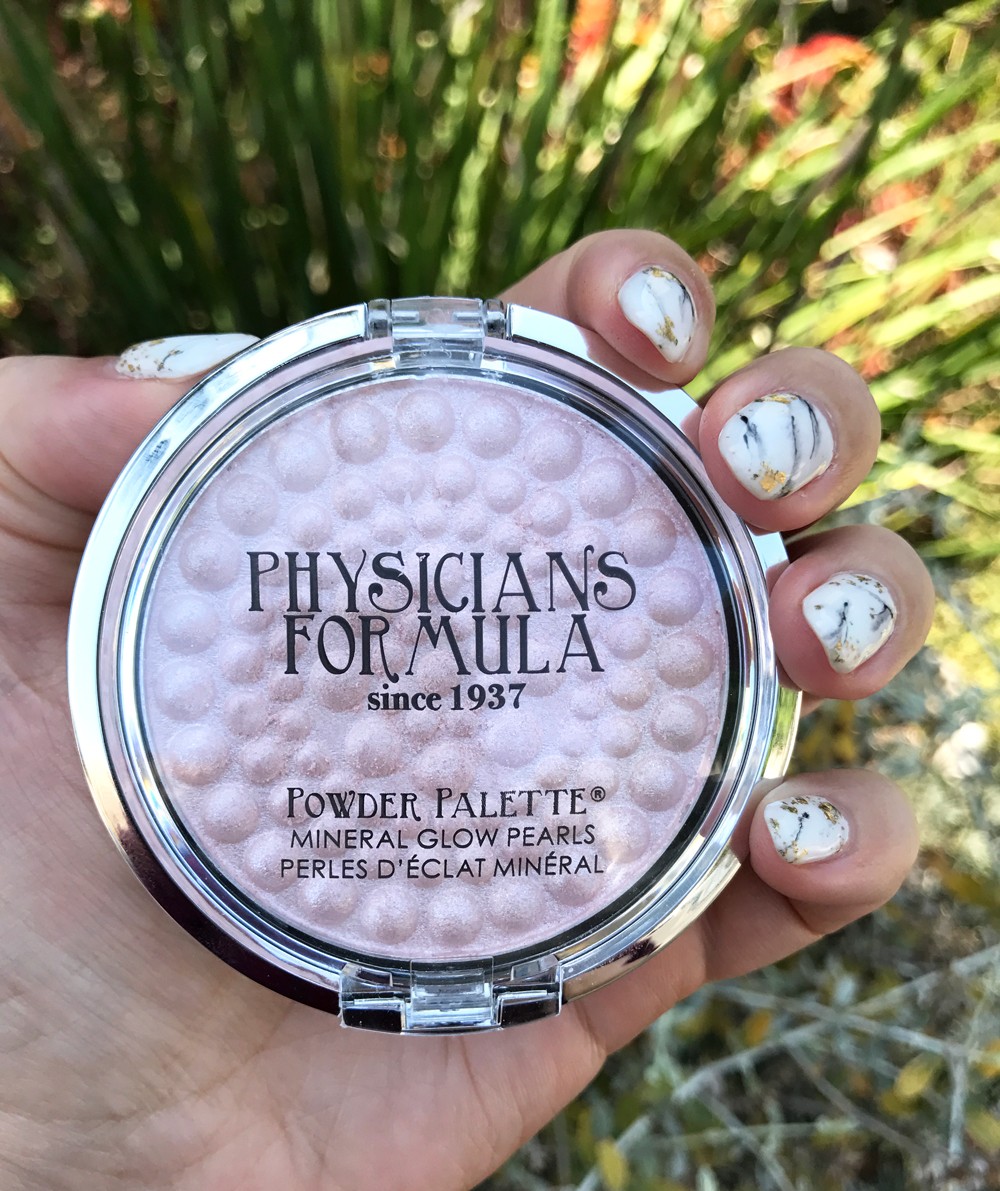 The Powder Palette Mineral Glow Pearls in shade "Pearl" is high-shimmer pearlescent pink highlighter. This is a Physicians Formula best seller, but in a new, limited edition shade. It's got a finely milled shine with a small amount of tiny glittery bits mixed in for major "highlighted to the gods" factor!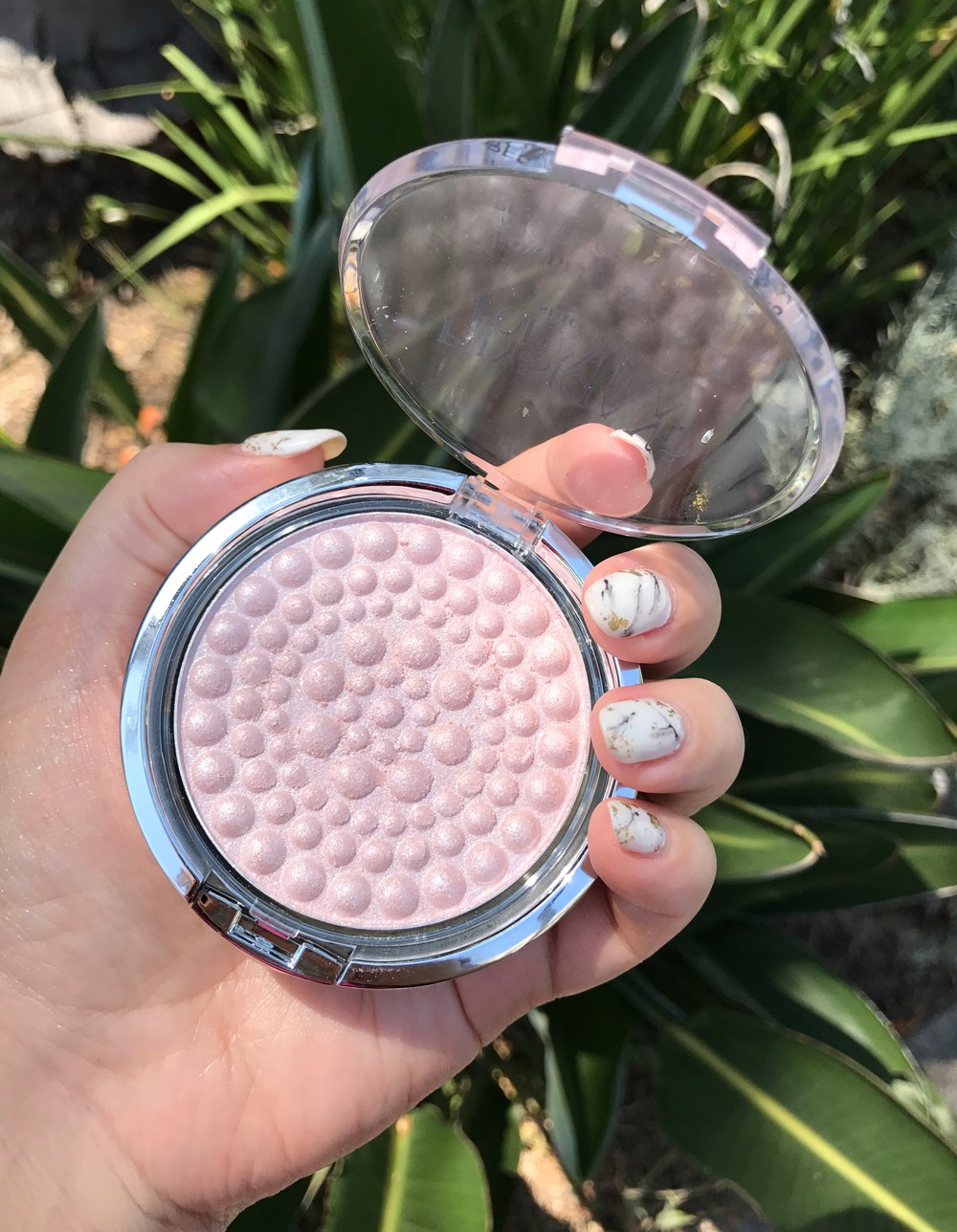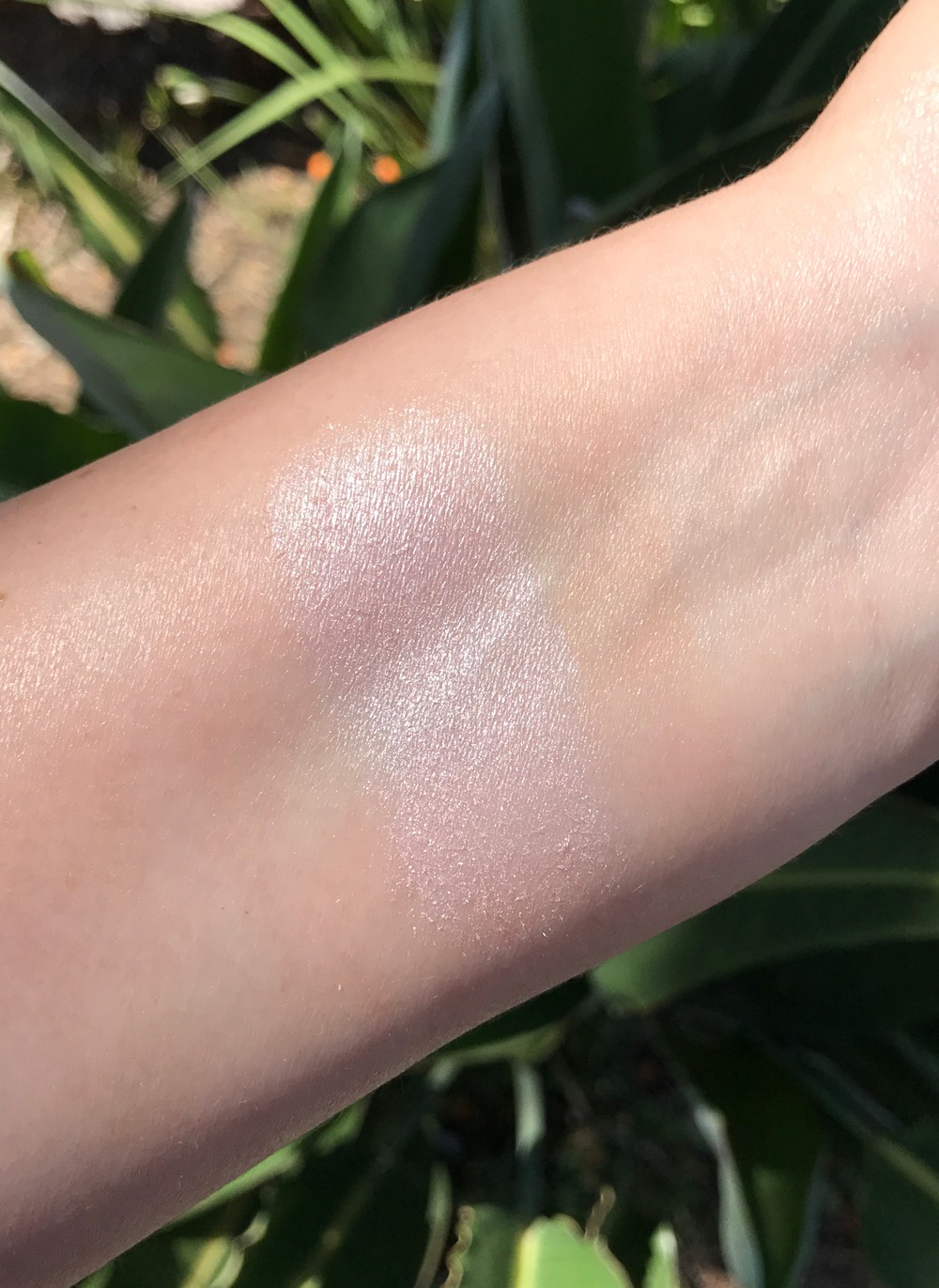 The first ingredient is mica, so you know you're getting a lot of shimmer! The textured pearls are baked in to the design. It also comes with a hidden mirror and brush. I like to use my fingers to add a bit of shimmer to the tops of my cheekbones, the tip of my nose and on the Cupid's bow. You can also use it to highlight under your brows or as a center eyeshadow highlight.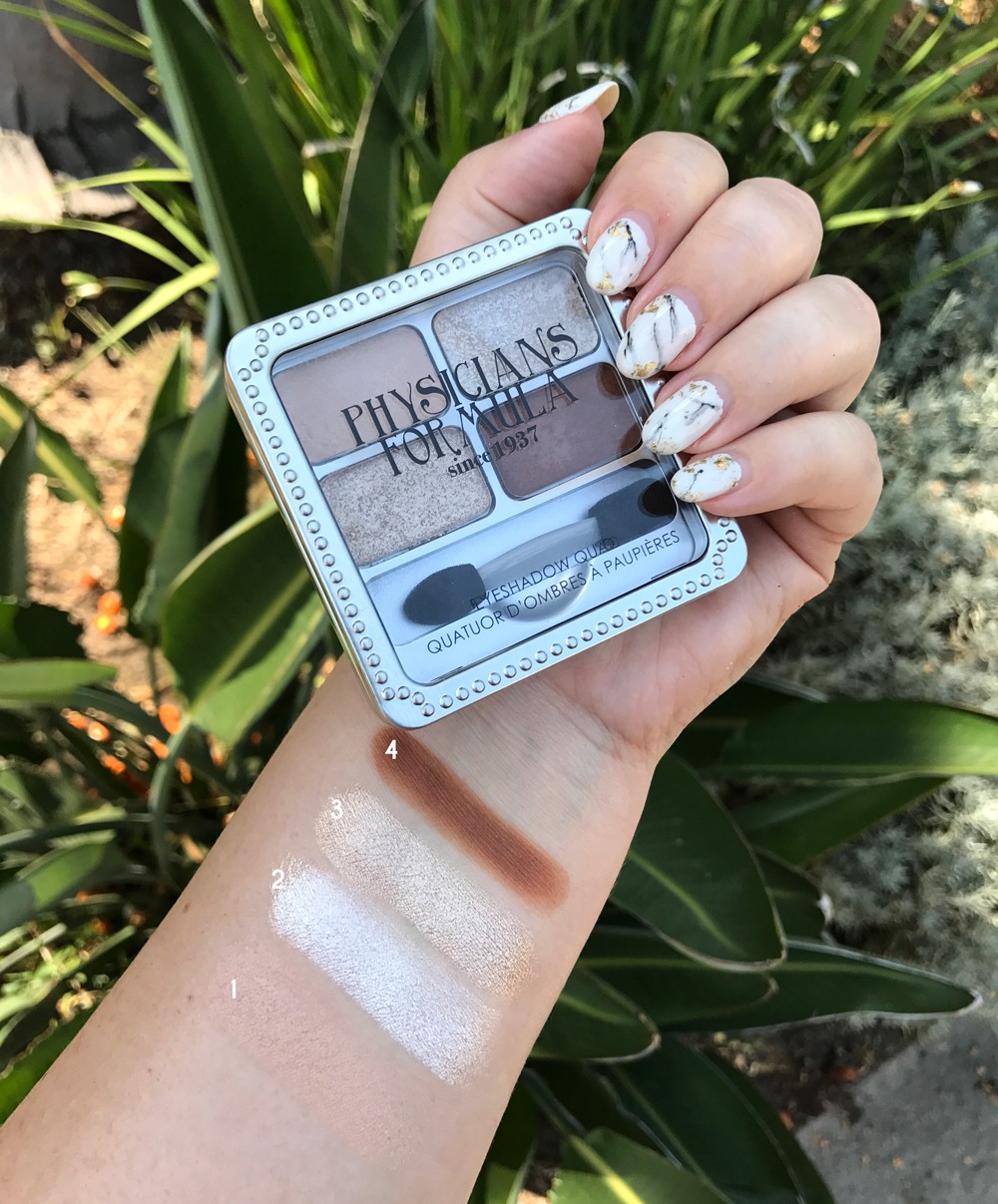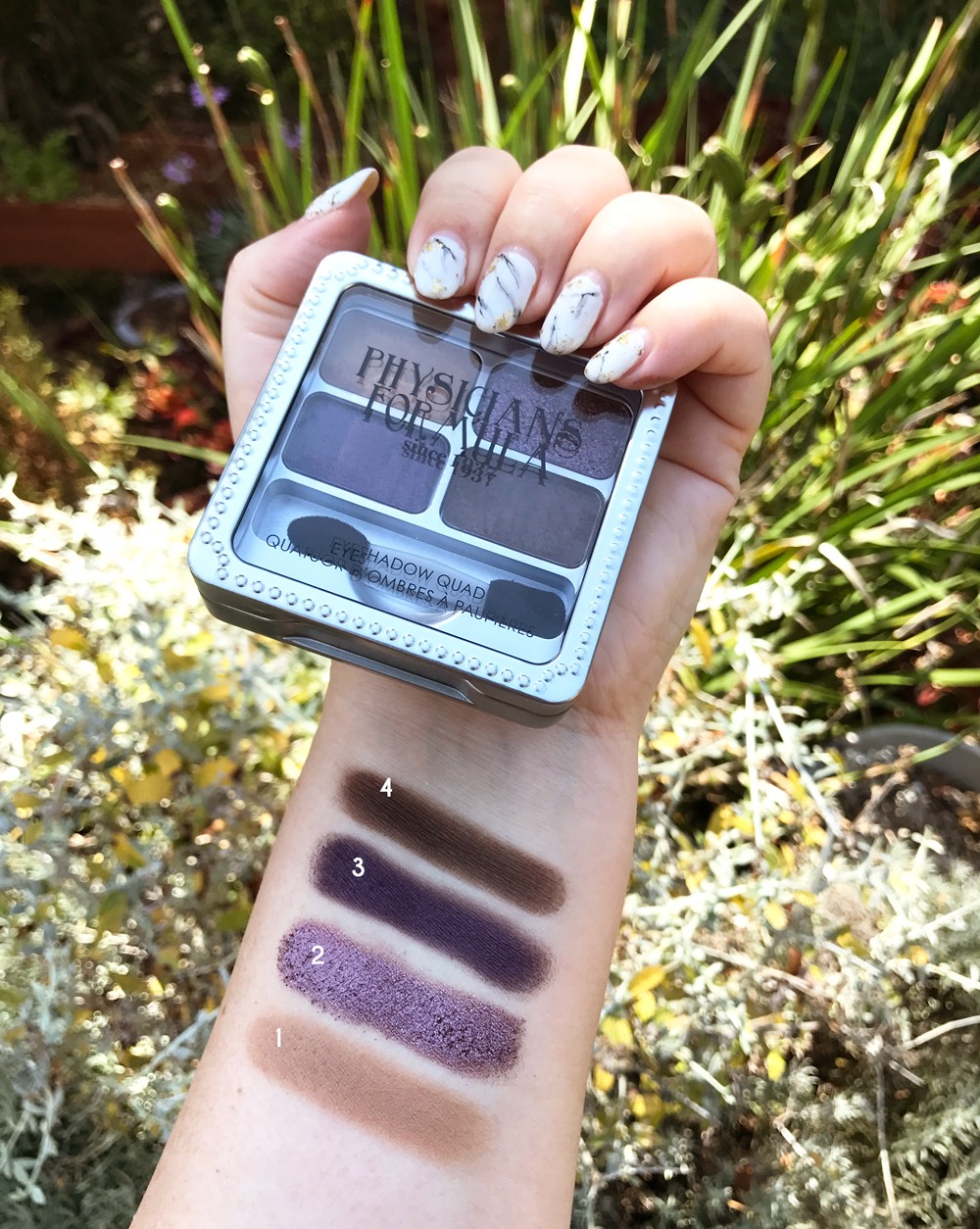 There are two eyeshadow palettes in the 80th anniversary collection – Classic Nudes and Smoky Plums. Each quad has four shades – two mattes and two foiled shimmery shades. I have to say – the foiled shades are what impressed me the most! In the pan they don't look that impressive, but they pack on A LOT of shimmer when you put them on! The ivory shade in the Nudes palette and the warm purple in the Plums palette are to die for!
I find that it's best to apply the matte shades with an eyeshadow brush, and then press the foiled/metallic shades on with the enclosed sponge-tipped applicator, your fingertip, or a flat, synthetic brush. You can mix and layer these colors, appy them dry or wet, and use as highlighter or eyeliner.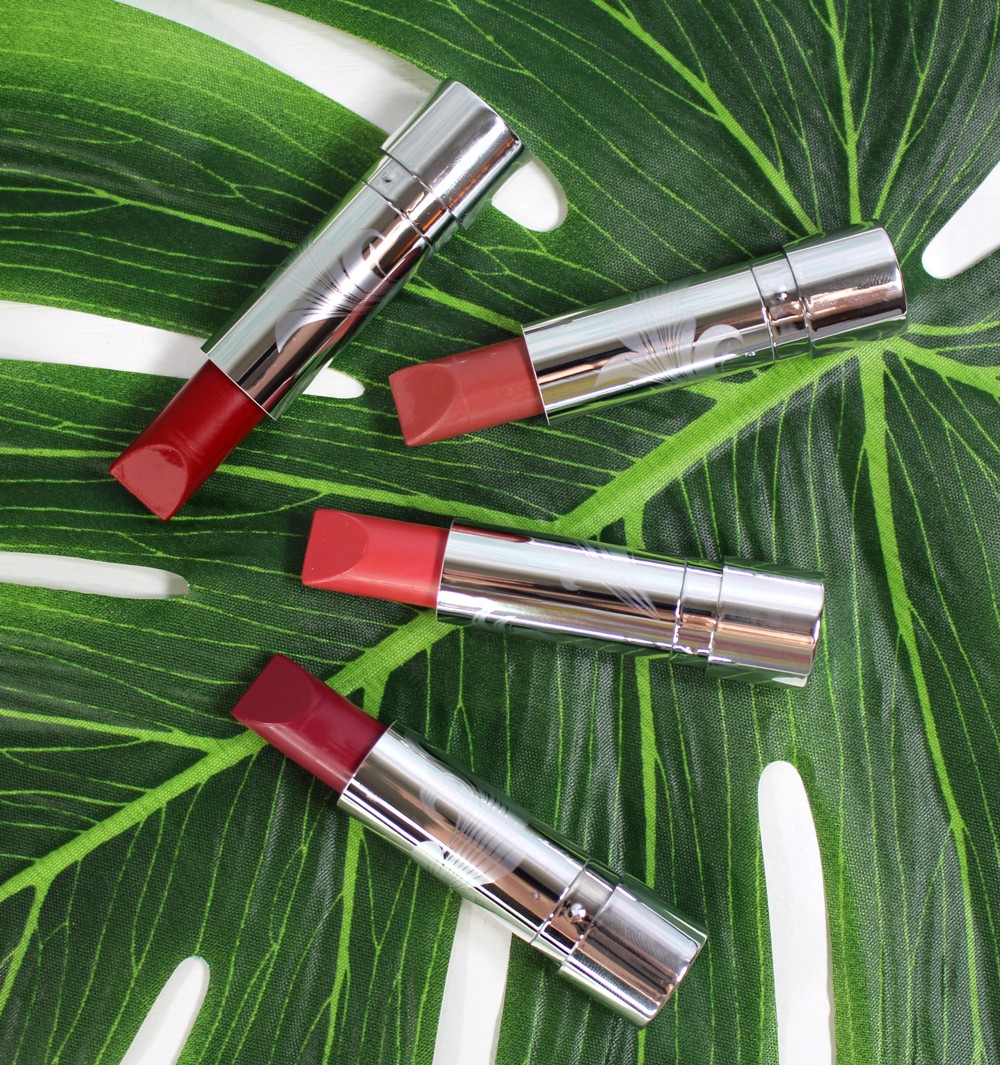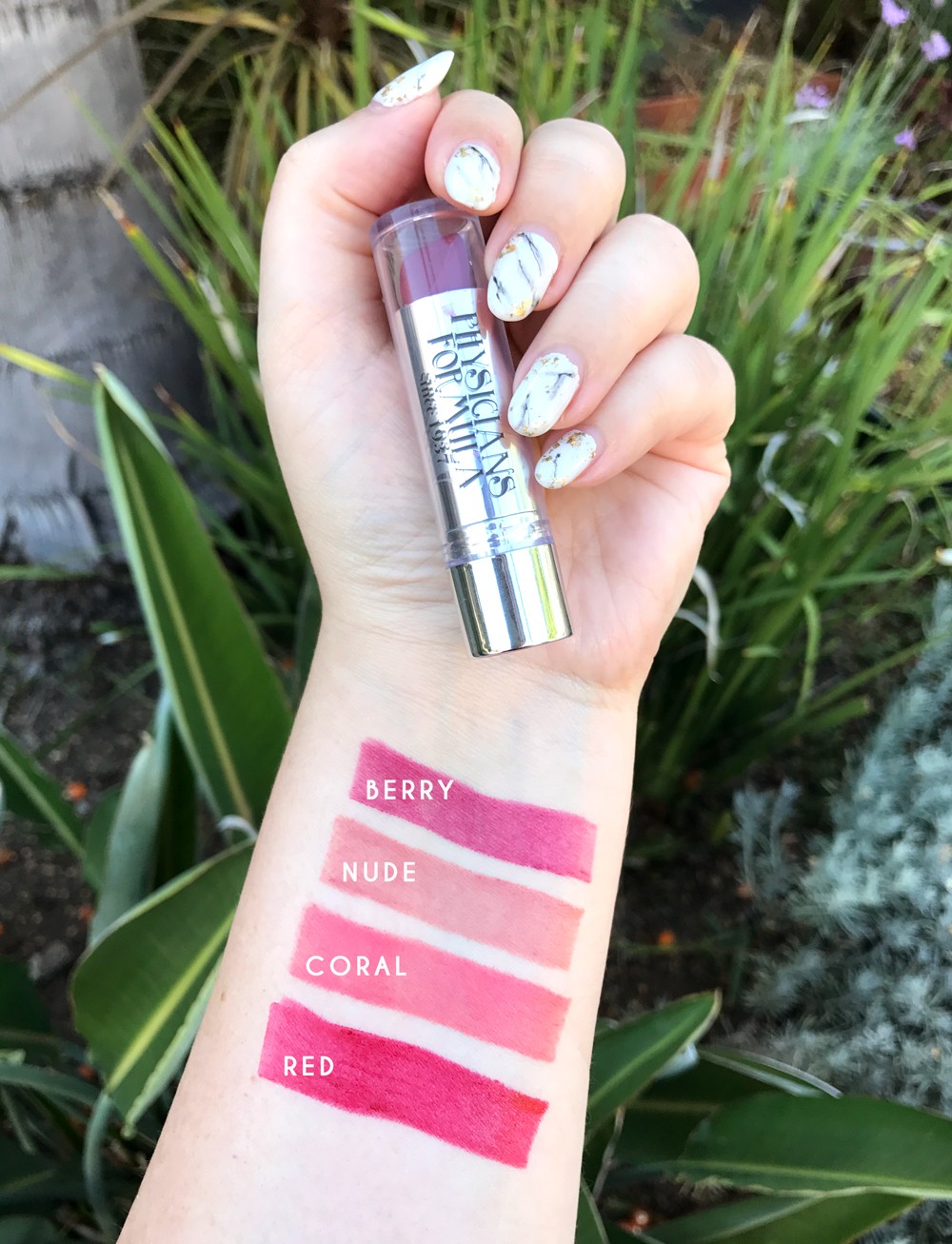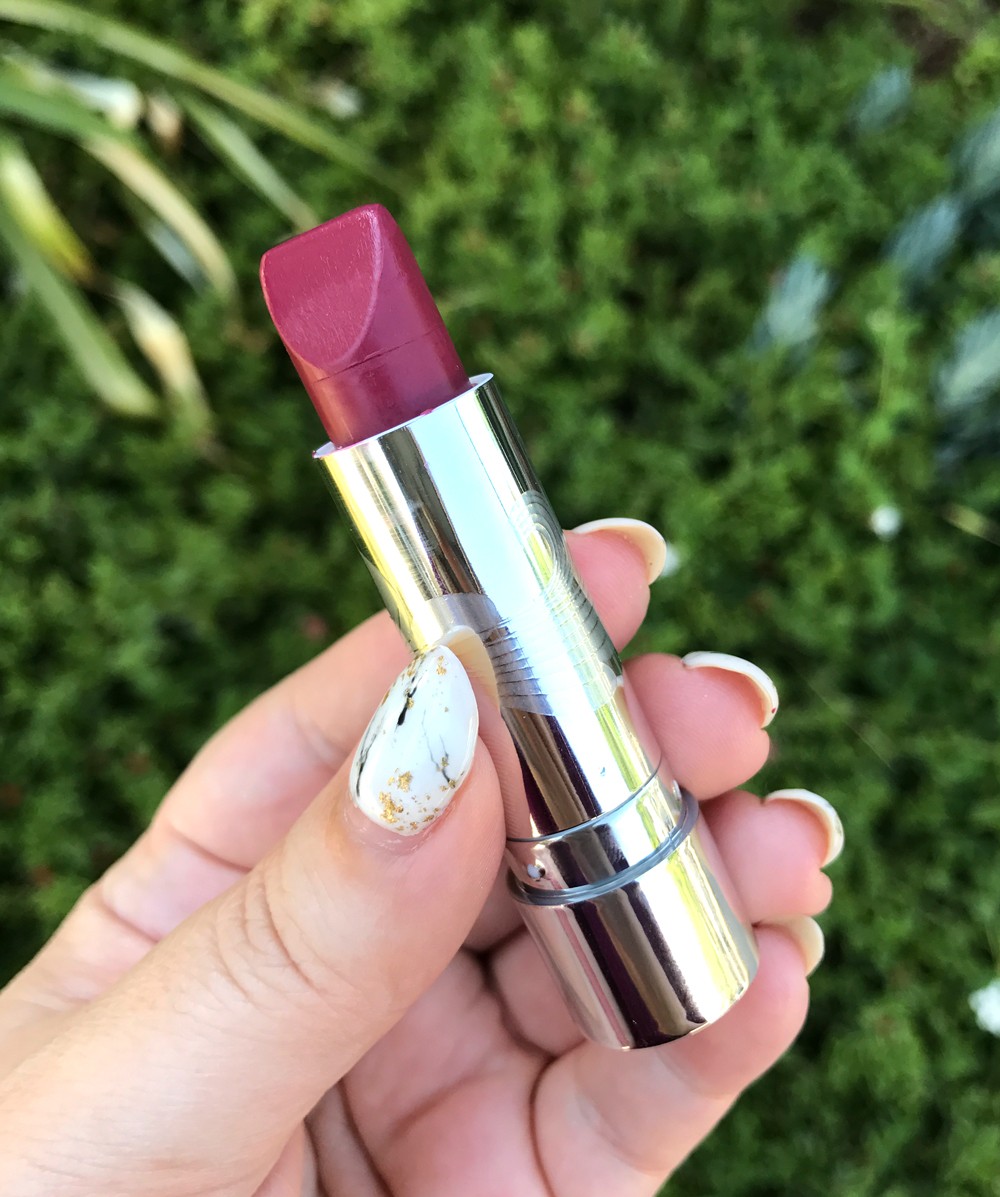 And last but not least – the Hypoallergenic Lipsticks! There are four shades: Red, Coral, Nude and Berry. The formula is creamy, highly pigmented, and slightly sheer. The colors are very wearable for most skintones, and the fact that they are slightly sheer makes them so much easier to apply. I'm not a fan of longwear matte lipsticks because they are very difficult to apply if you don't have a steady hand, and they dry your lips out. The Physicians Formula lipsticks are nice and creamy and very blendable! The only thing I'm not crazy about is the square shape. It doesn't fit my lips very well, so I prefer to apply these with a lip brush. I love all the colors, but I think Coral and Berry are my favorites.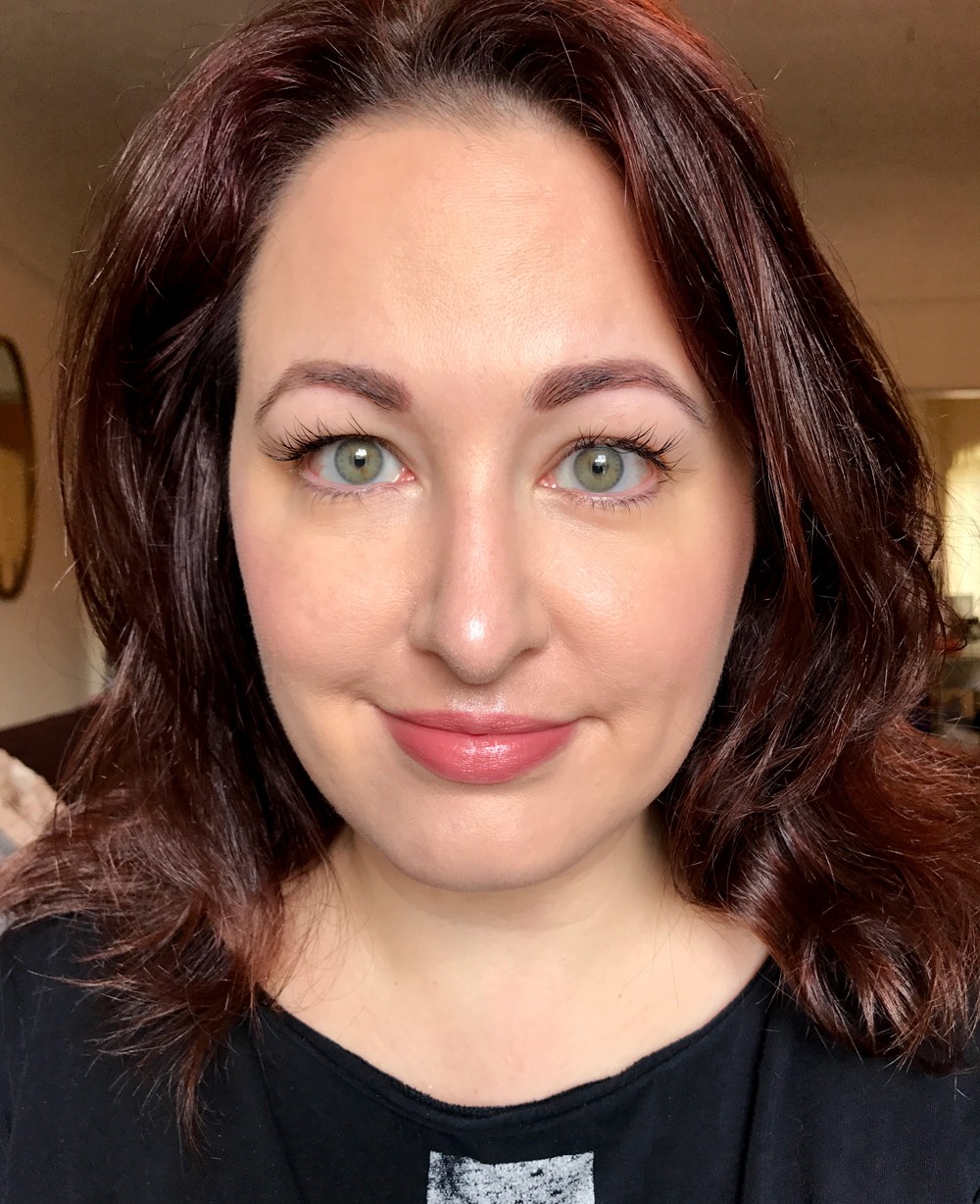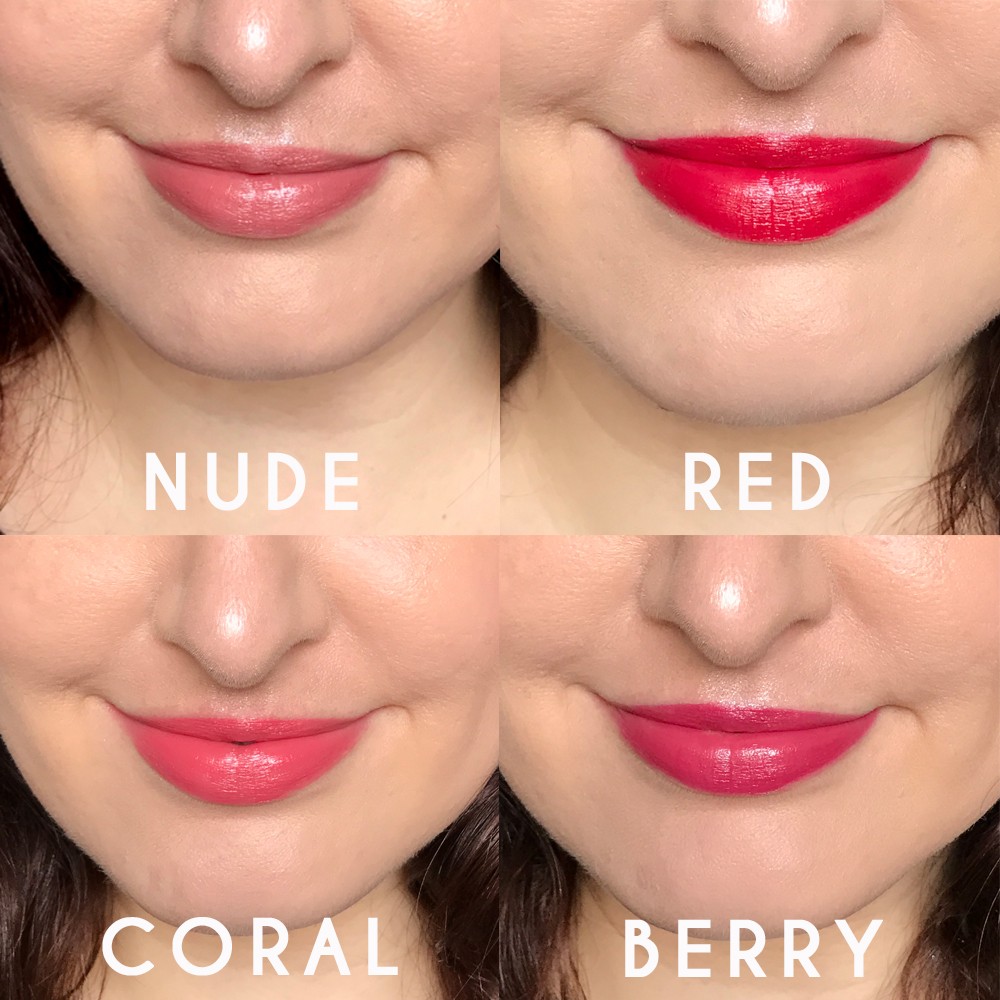 Physicians Formula Giveaway!
So – who wants to win the Physicians Formula 80th Anniversary Collection? I'm giving away a set of the following to one lucky My Beauty Bunny winner:
Winner's choice of Le Velvet Foundation
Hypoallergenic Lipstick: Red
Hypoallergenic Lipstick: Coral
Hypoallergenic Lipstick: Nude
Hypoallergenic Lipstick: Berry
Classic Nudes eyeshadow palette
Smoky Plums eyeshadow palette
Powder Palette Mineral Glow Pearls Highlighter
To enter, wait for the Rafflecopter widget to load below. You must be 18 or older. US only. By entering you agree to the official rules. Giveaway ends 8/16/17 at 12 am PST.