Sad update – June 2017 – NARS is no longer cruelty free – the company has decided to sell in China, a country that requires animal testing. Click here for details.
Earlier this week I shared the news that PETA bought shares of Revlon stock in order to attend their shareholder meeting. PETA representatives went to the shareholder meeting Friday in New Jersey. As you can imagine, the Revlon representatives were not overly pleased with this tactic. They said (in a nutshell) that they're going to keep selling in China, which essentially means profits before compassion. This is very disappointing since Revlon was one of the original brands to go cruelty free.
Join me in boycotting Revlon until they get their proverbial sh*t together. In the meantime, here are some Revlon dupes for you.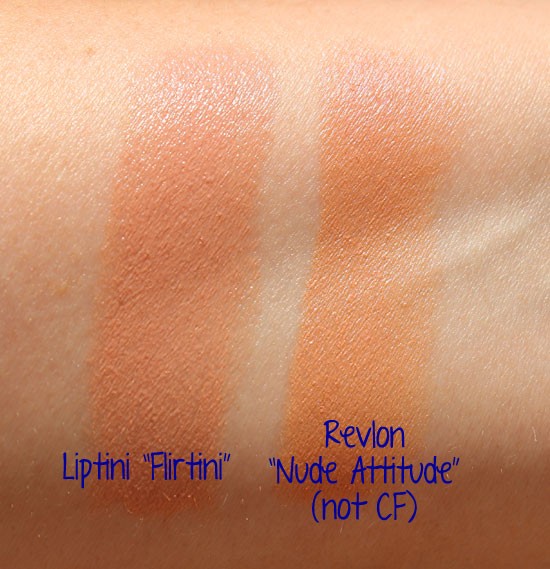 The first is a dupe for Revlon 001. Liptini's Flirtini is a pretty close dupe. It's not as peachy as the Revlon lippie, but it's close.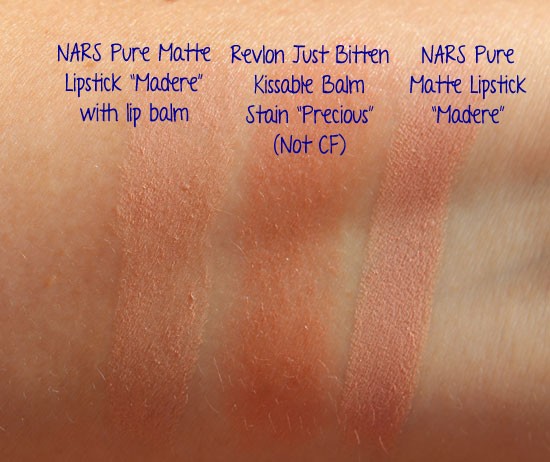 The second is a dupe for Revlon's Just Bitten Kissable Balm Stain in "Precious." NARS Pure Matte Lipstick in "Madere." is nowhere near an exact match, but it's close. It's more matte and doesn't stain, but when you mix it with lip balm, you get a much dewier look.
Do you have any good dupes to share? Submit them to the My Beauty Bunny Facebook page, and we may share them here on My Beauty Bunny!