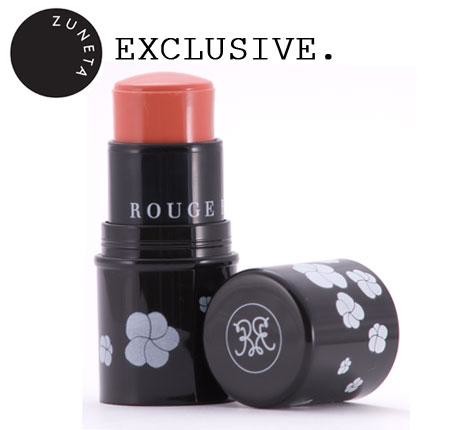 When given the opportunity to write a guest blog article for My Beauty Bunny I wrote to two companies to find out if they were cruelty-free. The difference between responses was huge. The first (unnamed) company said "None of our finished products are tested on animals." Personally I can't see them applying the eyeliner and eyeshadow I had bought from them on some little kitten or puppy so that was a non-answer in my book.
However Rouge Bunny Rouge via Zuneta.com gave me the most wonderful and complete answer which is why I chose to write about them as well as to continue purchasing their items. Here's just a tiny bit of what I was told:
"Brands like RBR are totally reliant on building their reputations through the quality of their formulas, so spend a lot more time and care on developing products that are great quality and cruelty free. In 2013 it will become illegal to even test new ingredients on animals as the law is changing, thanks to much campaigning from cosmetics companies. So a cruelty free Europe is on the horizon"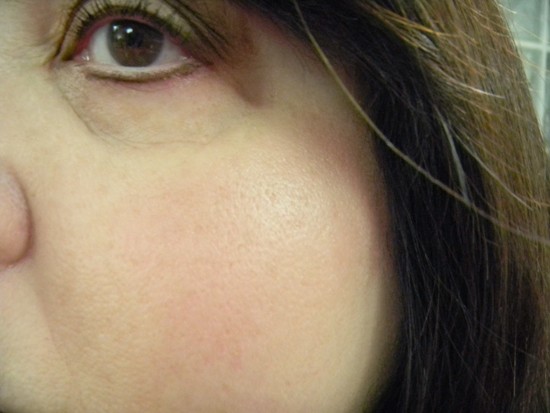 I've been buying Rouge Bunny Rouge for a few months now and have blogged about it myself on Beauty Info Zone. Every item I've bought from them has met or exceeded my expectations. I'm crazy about RBR and want to introduce you to it by describing Cheeks in Bloom Blush Wand – in the color Vermeer.
This was the first item on my long list to buy. I find myself reaching for it just about every day. It's described as a semi-transparent, medium soft petal pink. My coloring is cool toned with fair skin, dark hair and dark eyes. Vermeer somehow looks good with everything I put on. At first I felt the color was a little dull but the minute I put it on it warms up my cheeks so they look naturally flushed. I am attracted to a lot of neutral eye colors and sometimes I'll put them on and wonder what blush to try – Vermeer always seems to be the answer. My friend who has more of an olive undertone to her skin bought it and feels the same way so I'm sure that it would suit most people. I'd describe the shade as more neutral than warm or cool.
While Rouge Bunny Rouge Cheeks in Bloom Blush Wands are expensive (US conversion $43.43) I'm definitely getting my money's worth out of this. I love cream blushes and this is one of the best I've tried. It just melts into my skin. Everything about this blush is perfect for me. The size is just right, not too big, not too small. The color works with everything for me.
Rouge Bunny Rouge is carried exclusively by Zuneta.com in the U.K. I've found their customer service to be terrific. They send packages out quickly and beautifully wrapped. Shipping isn't unreasonable but I've always reached free shipping  (£100) since it's hard for me to resist these products. This is a brand you'll enjoy looking and I have a feeling it will go to the top of your "to buy" list.
Marcia is one half of the beauty blogging team at BeautyInfoZone.com. She has been writing about cosmetics for 11 years. Beauty Info Zone gives her the outlet she was looking for to share her love with the beauty world.