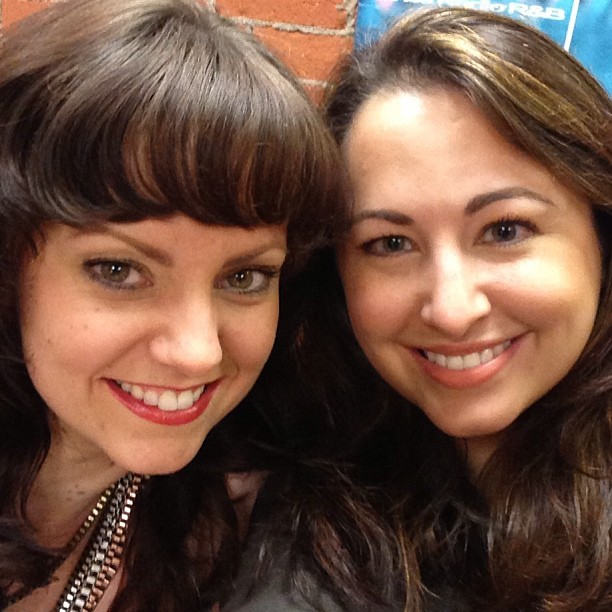 In our latest episode of Alayna's Beauty Talk, we chatted with special guest, Cheryl Hawley, President of Unite Socially. We shared some fabulous pre-pool med spa treatments, some great beauty products to take to the pool or beach, and some essential repairing products for AFTER the party is over.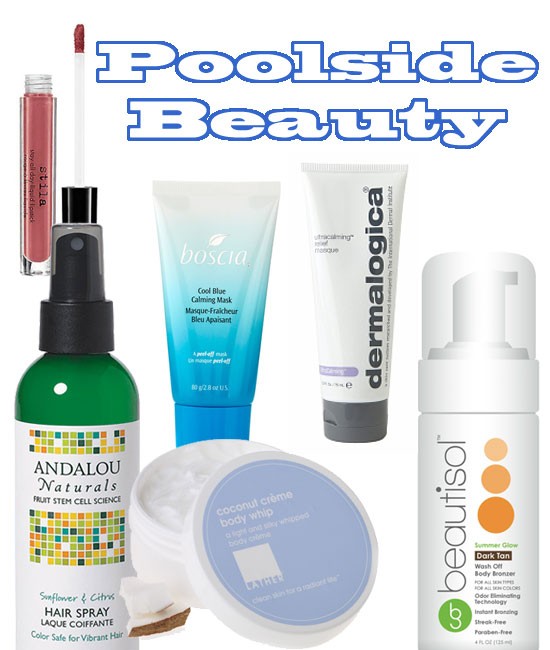 Andalou Naturals – Perfect Hold Hair Spray – Andalou Naturals Fruit Stem Cell Science improves hair follicle longevity and vitality for healthy hair from root to tip. Medium hold formula for flexible style and vibrant shine. Controls static and shields against humidity, frizz and fly-aways. Dries quickly. Smells great! Get 15% off your entire order on Andalou.com now through July 31st with coupon code: SUMMER2.
Stila Long Wear Liquid Lip Color – A creamy-matte, full-coverage lip color that delivers bold, long-lasting color and stays in place for up to 6 hours. The texture is weightless on lips and delivers superb comfort and its color-rich formula will not bleed or transfer. Enriched with Vitamin E and avocado oil, Stay All Day Liquid Lipstick softens your lips. They are drying, but still less drying than other long wear lippies I've tried!
Beautisol Tea Tan Glow – This revolutionary vegan wash-off body bronzer is an instant tan in a bottle with no major commitment! Just put it on and wash it off! Made with real tea extracts and sodium PCA to moisturize. Light and great for your face – looks natural under makeup – whenever I wear it, I get compliments on my skin!
LATHER Coconut Creme Body Whip – This silky whipped body creme will absorb instantly into skin without leaving a greasy feel. Coconut oil provides light moisture while aloe vera provides calming relief to sensitive, irritated or sunburned skin. Precious essential oils including tonka bean, patchouli, geranium and vanilla create a warm and sweet, comforting and soothing scent. Great as an after-sun hydrating treatment. Smells SO good!
Dermalogica Ultracalming Relief Masque – Soothing, gentle masque to minimize sensitivity and redness. Use this creamy, calming treatment after sun or anytime skin needs lasting relief from sensitized skin flare-ups and redness. Soothe enraged skin with Colloidal Oatmeal and help reduce redness with Algae, Mugwort and a blend of Mushroom extracts. Oat and Ginger actives combined with Bisabolol and Boerhavia Root Extract work to help relieve and restore skin while fighting future flare-ups.
(UPDATE 11/2013): Boscia is no longer cruelty free. Sold in China.) Boscia Cool Blue Calming Mask – A refreshing, revitalizing peel-off mask that instantly cools, calms inflammation and hydrates. Formulated for all types, especially the most sensitive. Made with sea whip, a type of sea algae that has even more anti-inflammatory benefits than hydrocortisone! Also contains aloe vera, willowherb, jojoba and Matrixyl 3000 for their soothing and anti-aging properties. Even though this is a peel-off mask, it's still very gentle.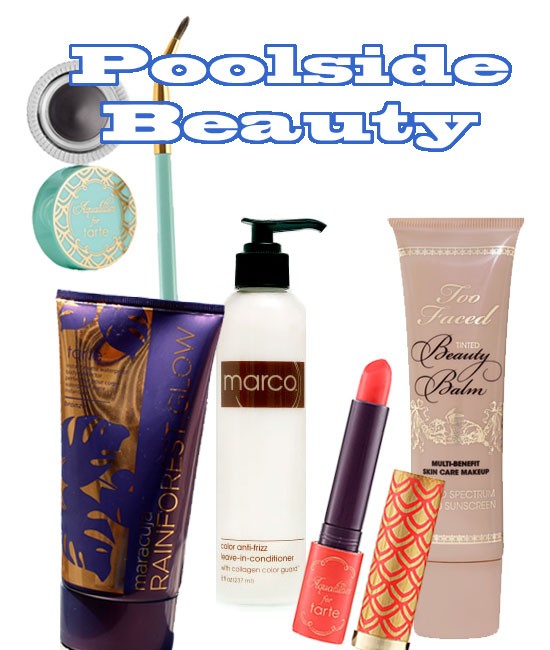 Marco Pelusi Anti-Frizz Leave-In Conditioner with Collagen Color Guard – This leave-in treatment repairs, restores and rebuilds, leaving the hair and scalp comforted and protected. An ultra luxurious, light and airy leave-in conditioner that you can put in wet hair BEFORE you go out to the pool for a natural deep conditioning treatment from the sun! Use again when showering after the pool or beach for shiny, healthy hair.
Too Faced Tinted Beauty Balm – This beauty balm offers multiple skincare and makeup benefits in one simple step. The powerful, multi-mineral complex instantly achieves a healthy glow and improves skin's overall appearance. A chemical-free SPF 20 protects you from everyday sun (you might want to use a stronger SPF underneath if you're super pale and you'll be at the pool all day). You can see it on me here (shade Vanilla Glow).
Too Faced Shadow Insurance Primer – This is a MUST-HAVE for the summer (or anytime for my oily lids). It keeps shadow on all day long and gives it a brighter, more pigmented appearance. You only need a drop for your entire lid. A cult favorite for a reason.
Tarte Aqualillies Amazonian Clay Waterproof Eyeliner – Make a splash this summer with a limited-edition version of tarte's signature Amazonian clay waterproof liner inspired by the Aqualillies! This stuff lasts and lasts!
Tarte Lights, Camera, Splashes Mascara – lengthening and conditioning benefits – and completely waterproof! I even splashed water in my face and it didn't run! Contains olive esters to condition, treat and protect lashes.
Tarte Maracuja Rainforest Glow Body Bronzer – This matte, waterproof body bronzer gives you that extra dose of confidence before you go out to the pool. It covers small blemishes on the skin and makes you look instantly thinner from the dark tan! Infused with maracuja, rich in vitamin C and essential fatty acids, this streak-free, quick-drying bronzing lotion brightens and restores skin's natural luster, so even after you wash it off with soap and water, skin still feels soft and looks radiant. If you're going to be in a bathing suit this summer, you need this. Trust me.
Tarte Aqualillies Timeless 12 Hour Lipstick – This summer, make a splash with tarte's limited-edition timeless shade of glamazon pure performance 12-hour lipstick inspired by America's most glamorous synchronized swimming group! This long-wearing Amazonian clay infused lipstick nourishes and balances lip moisture as it delivers a pure splash of color in the Aqualillies' signature lip shade— vibrant coral. I love this color and it really does last without drying my lips!
Tarte bronzer, Lights, Camera, Splashes Mascara, and Aqualillies Timeless lipstick
If you missed the show, you can watch it here. It's also available on iTunes (search for it under "R&B"):