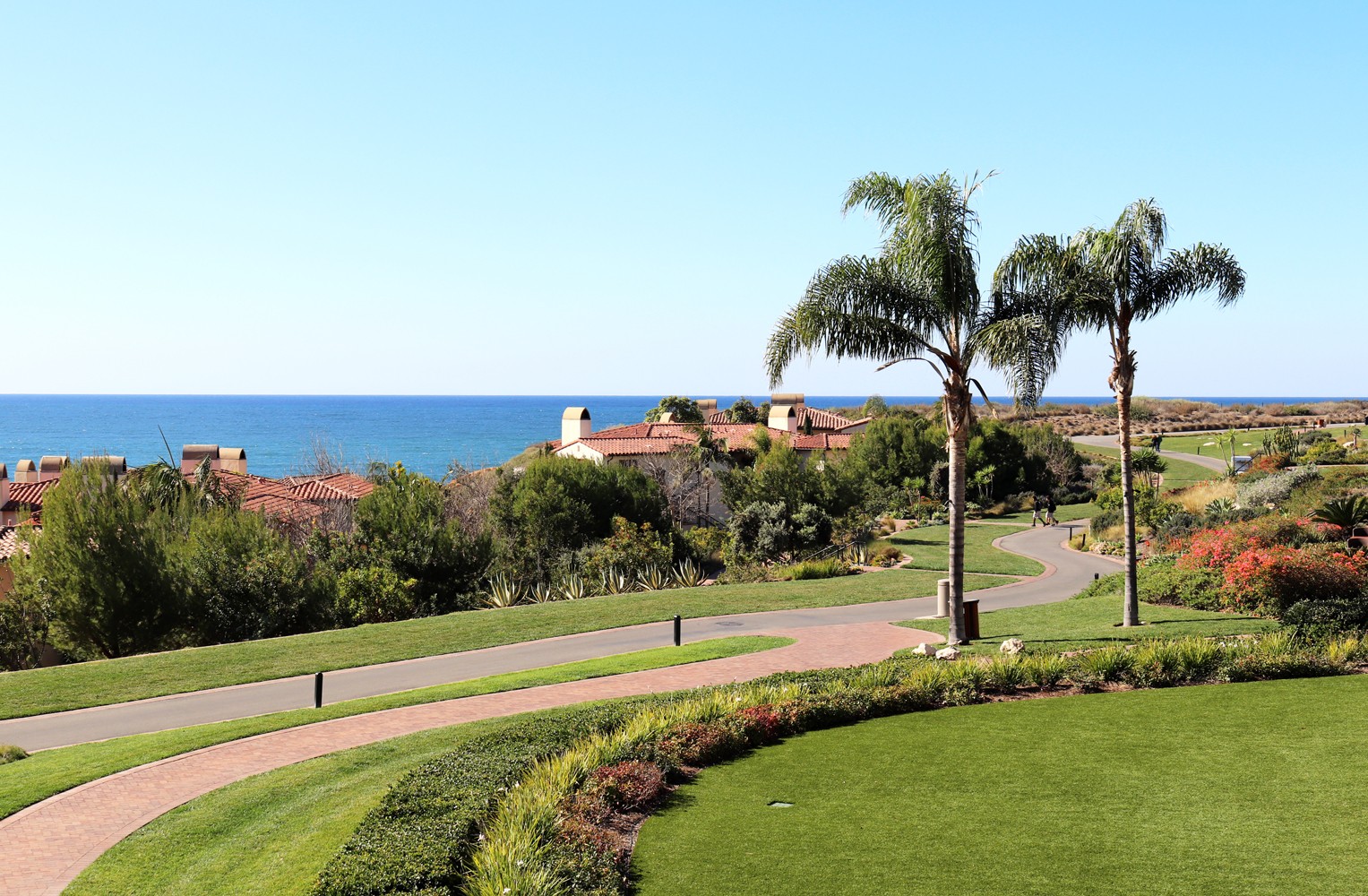 Wanderlust Wednesday: Terranea Resort Review
My goal for this year is to travel more. I need to get out from behind the computer, and go out there and experience the world. I'm sure you guys can relate! I've got my wedding in Scotland planned for October (with a honeymoon in London), and I may have one more overseas trip this year, but I also love exploring travel destinations that are local to Los Angeles. Last month, Gregg and I went to the beautiful Terranea Resort in Rancho Palos Verdes to celebrate his birthday.
We wanted to get away for the weekend, and we decided to check out Terranea Resort. I had been there once years ago for an event, but never stayed there. Rancho Palos Verdes is a little further south than Redondo Beach (which is another area we love to stay for weekend trips). It takes about an hour and a half to get there from where we live in mid city Los Angeles. It's just far enough away to feel like another world, but without the stress of air travel or super long car rides.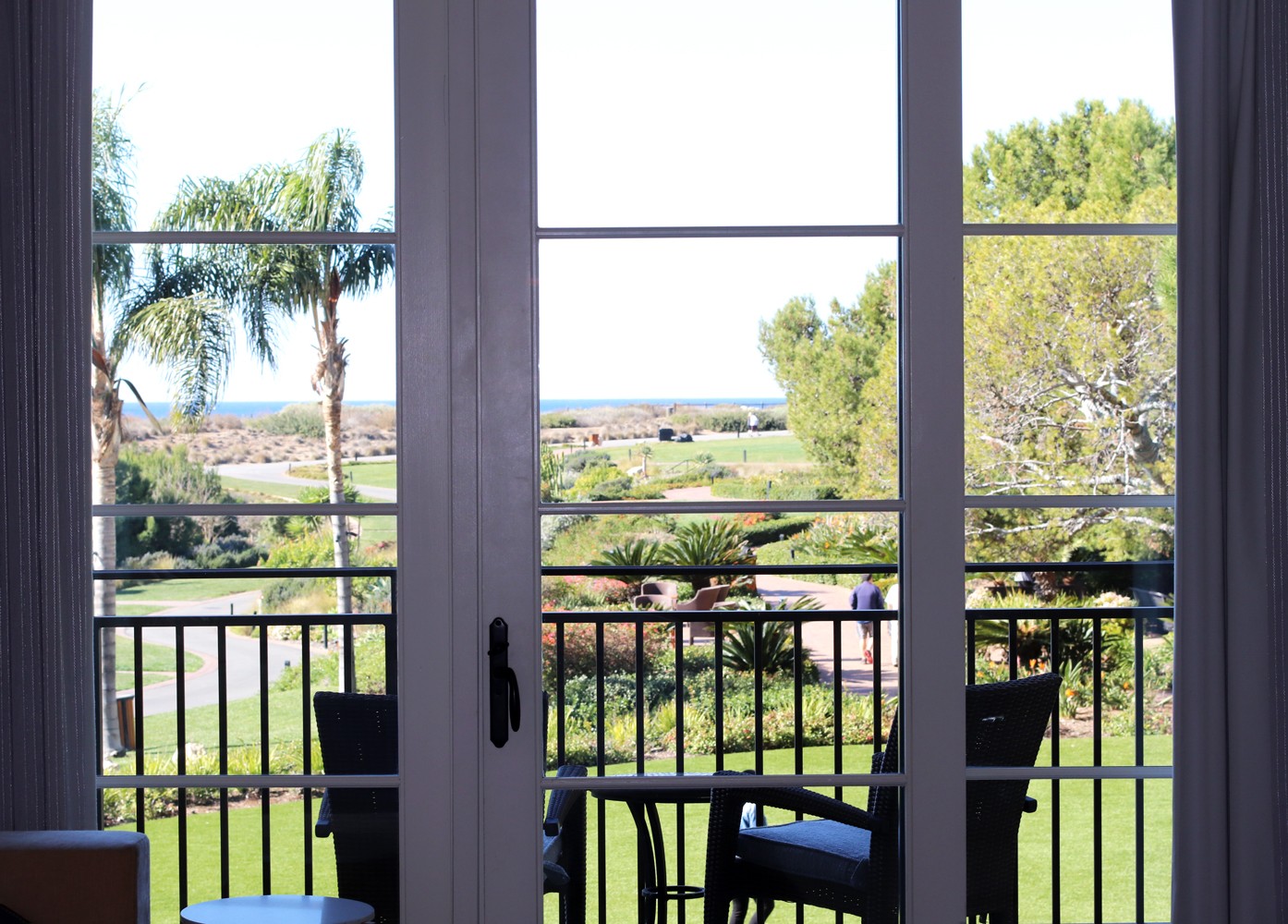 I'm SUPER picky about hotels – maybe I'm a spoiled brat, but if I'm going to pay hard-earned money for a hotel, I want to stay in a nice one. I need a king sized bed, and preferably a tub to soak in (check and check). If I'm staying near the ocean, a balcony with a view is a must. We booked an ocean view room at Terranea. Normally I would insist on an ocean FRONT room, but the ocean view room was in the neighborhood of $450 a night (off season), and the ocean front room was almost twice as much. Hot property! Terranea is a luxury resort so the prices aren't out of the ordinary, but we're saving up for our wedding this year, so we didn't want to spend too much. Some hotels will call a room "ocean view" if you step all the way to the edge of your balcony, lean over and KINDA see some blue water in the distance. Terranea doesn't play that game, so as you can see (above), our ocean view was LOVELY!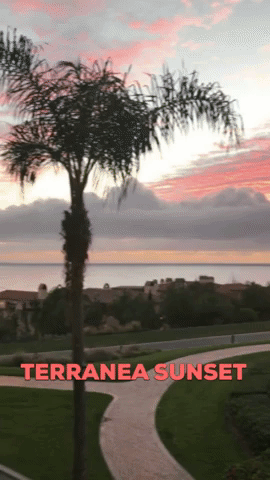 And the sunset was almost Hawaii-level beautiful! I say almost because I mean…Hawaii can't really be topped when it comes to sunsets. But this was pretty darn close.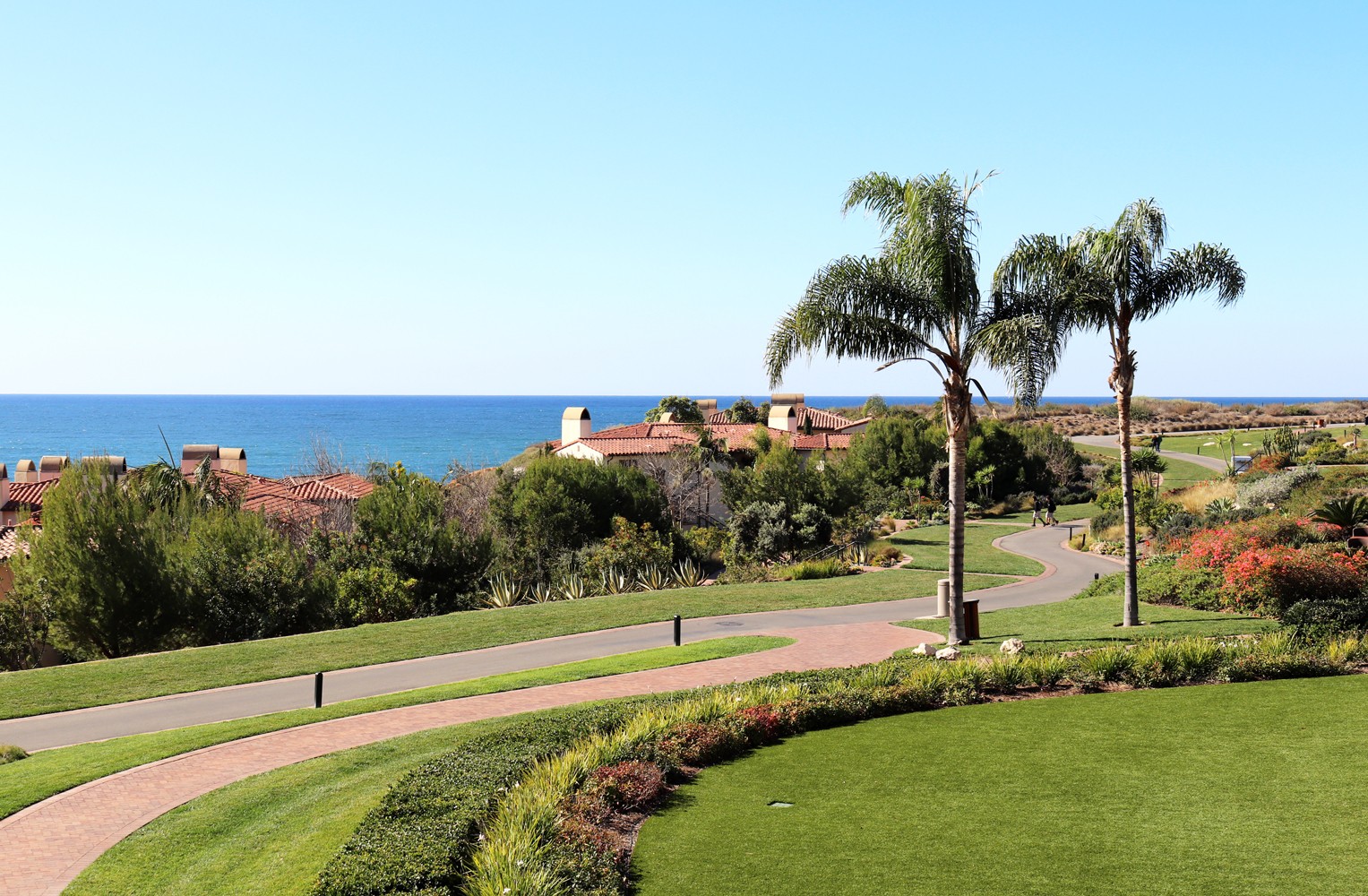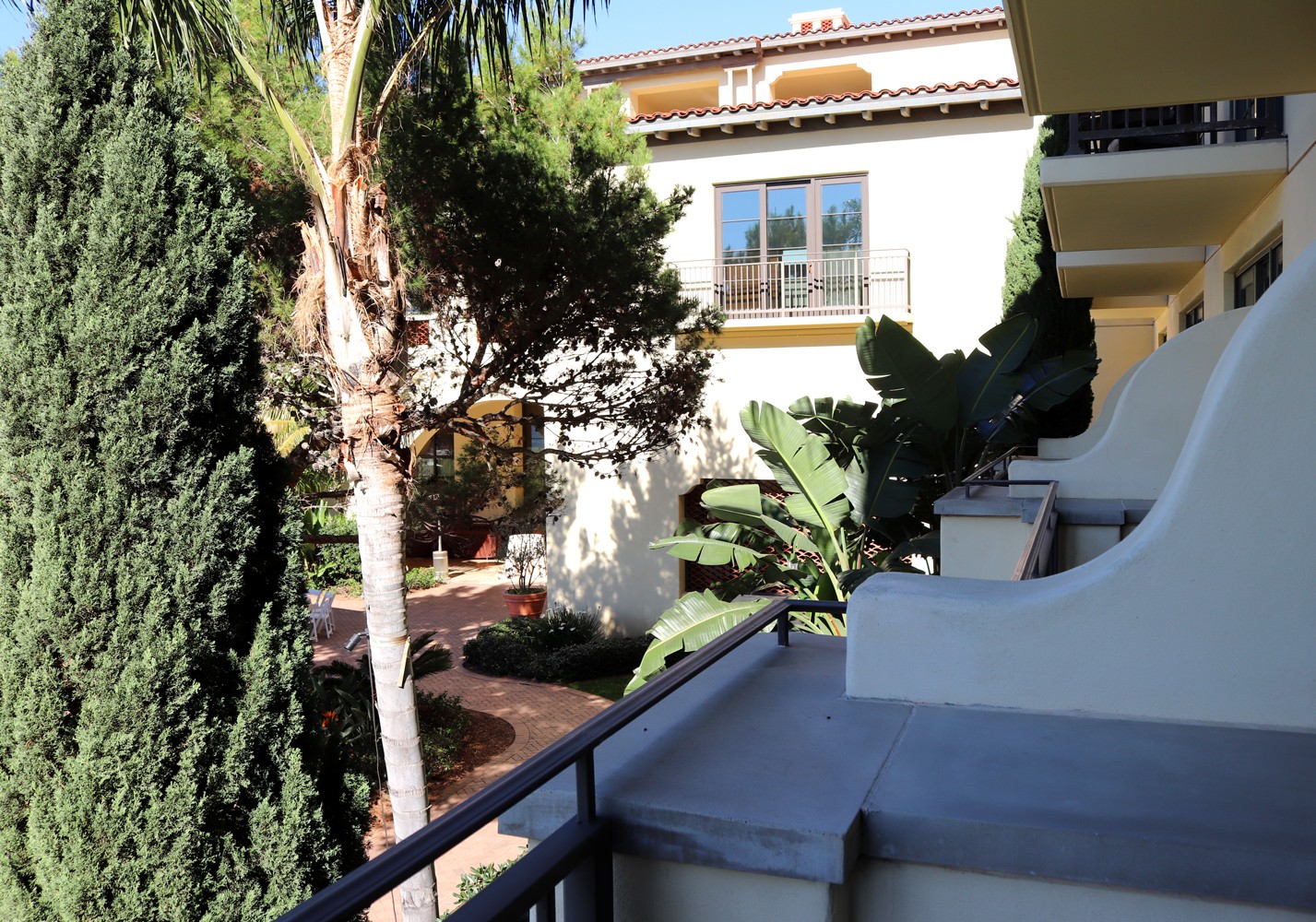 Above is our view to the left – and then to the right from the balcony.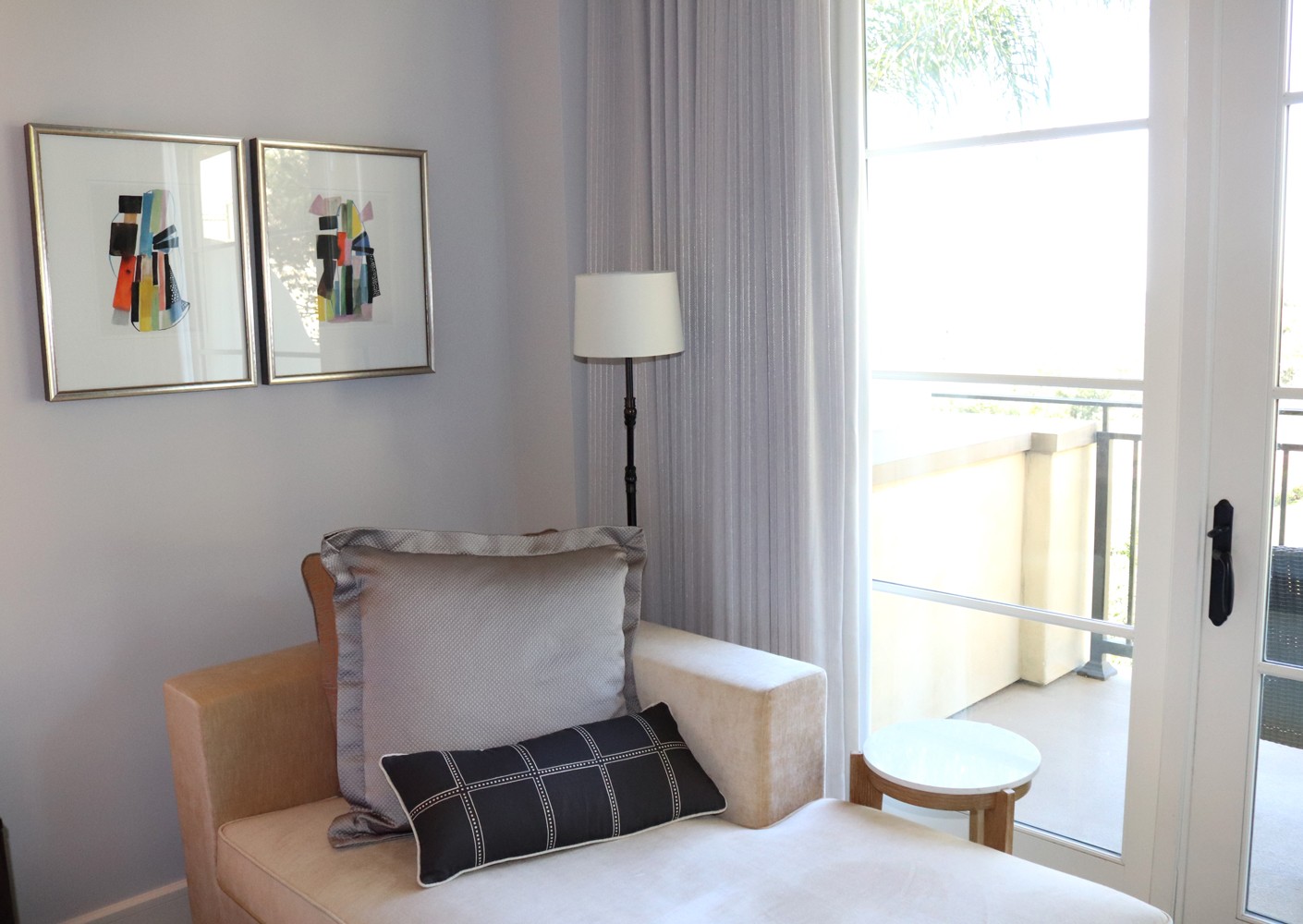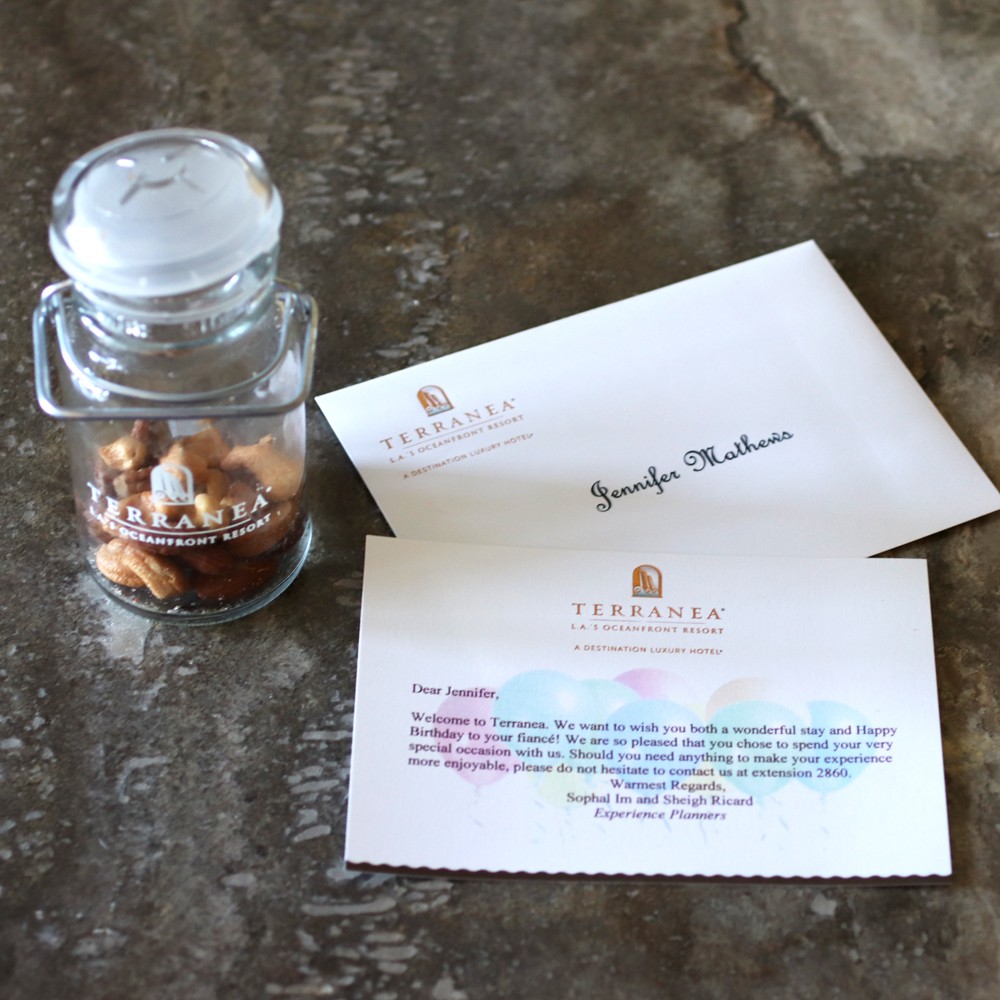 The room itself was large and comfortable, with a huge bathroom that included a shower and soaking tub (hopefully some of you saw my videos in my Instagram Story!). We were welcomed by a lovely (and unexpected) note wishing Gregg a happy birthday and some free snacks. It's the little things that can make or break your stay.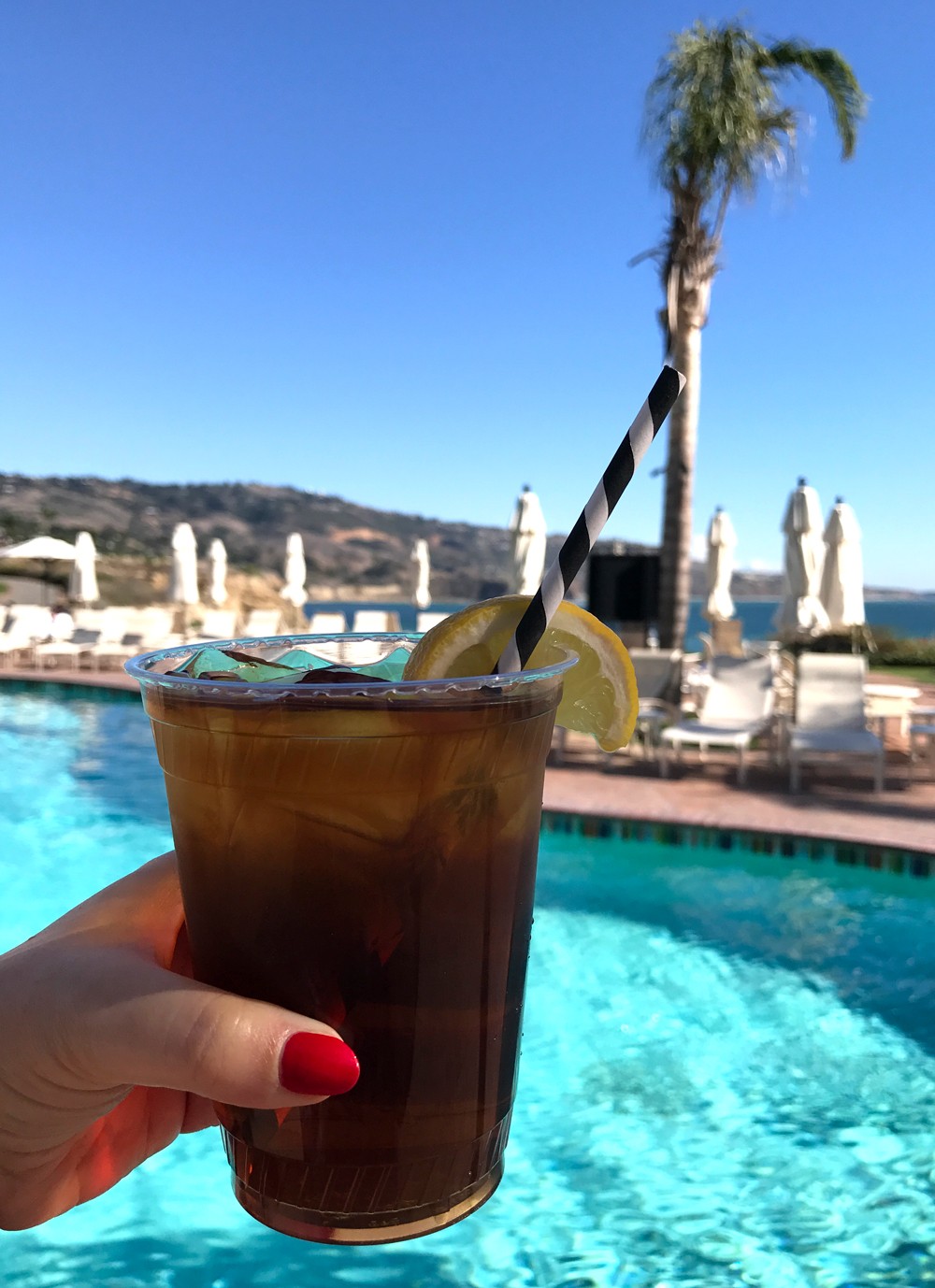 Terranea is huge and there's plenty to do on-site. We walked around for a bit and then went to Nelson's restaurant for dinner our first night. We enjoyed some great seafood and a cocktail for the birthday boy. There's an outdoor area, but it was January (and quite cold), so we sat inside. The next day we went to Catalina Kitchen for their brunch buffet. The offerings were impressive – sort of Vegas buffet style. I was super impressed to learn that they grow a lot of their own vegetables on site! We're on a restrictive gut-health AIP diet at the moment, so we didn't get to partake in all of the goodies, but we managed to get some good stuff! We sat outside in the sun by the pool with our iced teas after that and relaxed to some great music. I loved watching the kids go down the water slide! We also went to Sea Beans for some coffee and tea, and I picked up some house-made sea salt with lemon to bring home as a souvenir.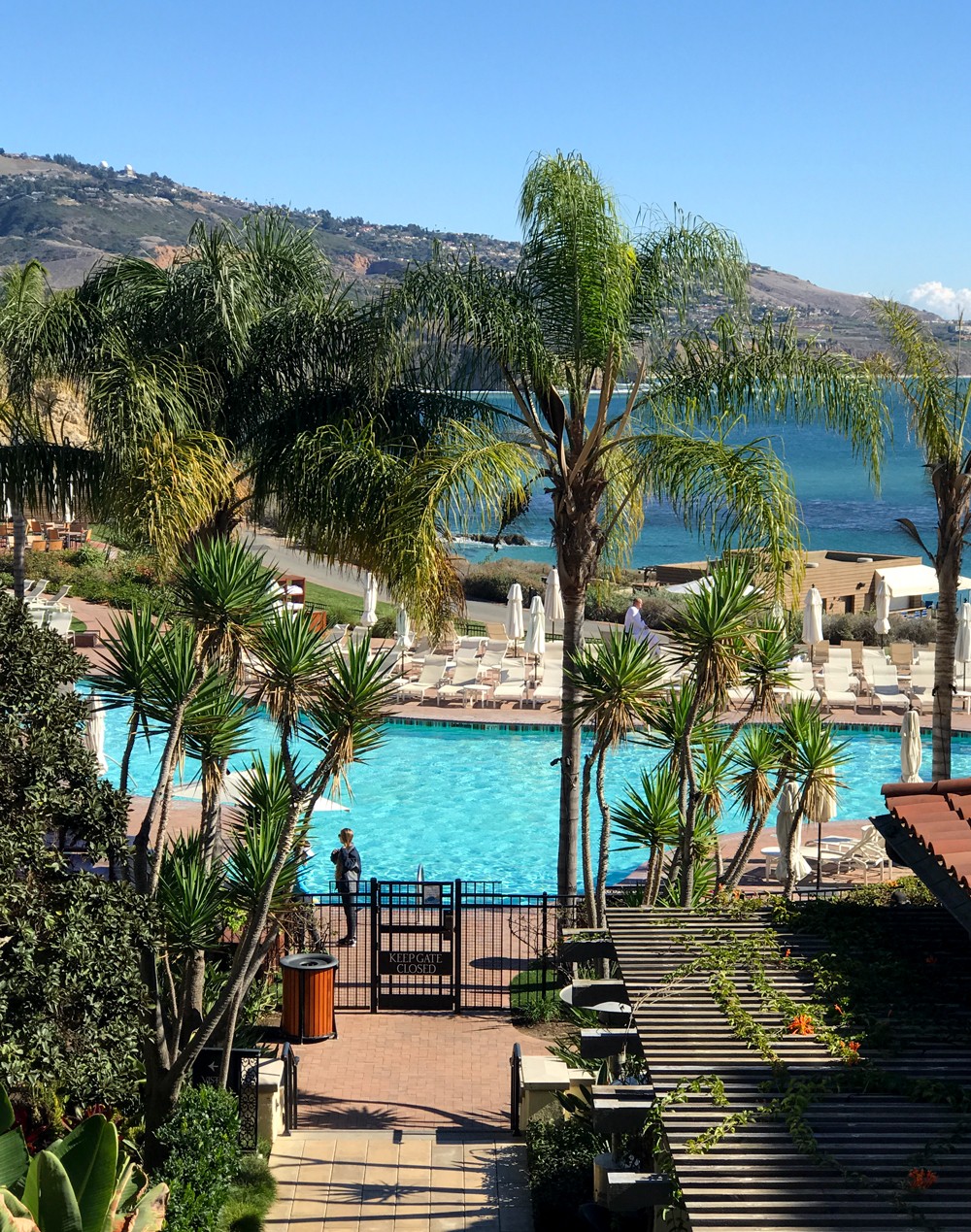 Cheers to a relaxing weekend! I have to say the best thing about Terranea Resort is the gorgeous ocean view and landscaping. That view is just gorgeous. It's very peaceful and I'll definitely be back!