This is a sponsored post written by me on behalf of Tom's of Maine for IZEA. All opinions are 100% mine.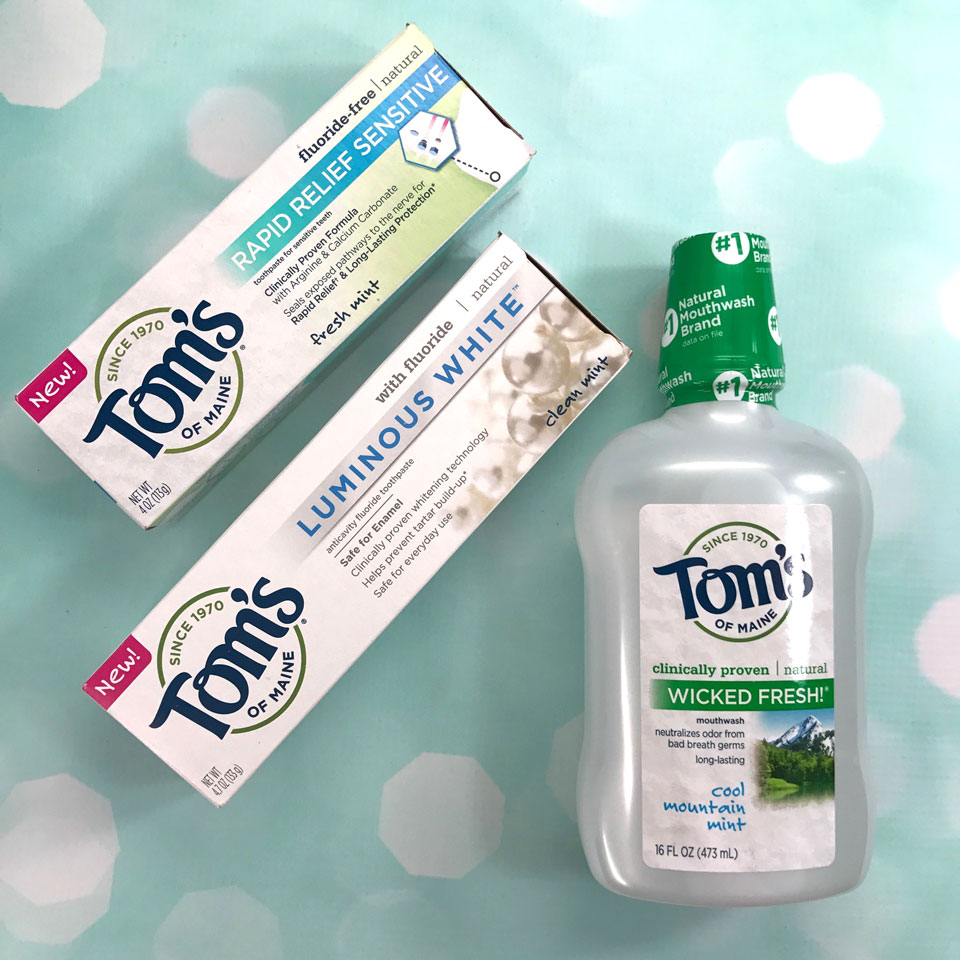 I have been a huge fan of natural toothpaste ever since I landed one of my first high school jobs at a health food store in Louisiana (this was more years ago than I care to mention!). We sold Tom's of Maine products there, and I decided to try the toothpaste and see what all the fuss was about. Immediately I was like "OMG I don't have to feel that crazy menthol or burn when I brush my teeth?" I was hooked! I want my teeth to feel clean because they ARE clean – not because there's a heavy dose of menthol or flavoring covering things up. So I've been buying Tom's of Maine ever since. When I started down the cruelty free road in college, I had even more reason to keep buying it, because Tom's is very environmentally-friendly and cruelty free of course (the company never tests on animals or uses animal ingredients).
I had been wanting to check out Sprouts Market for a while now. I had heard people talk about it, and there's one close to my house, but I never made the time to go until last weekend. Gregg and I went to the Sprouts Farmer's Market on La Brea (which is right by the new Hollywood Burke Williams btw – yassss!). When we walked in, I was immediately struck by how open and airy it felt. And bright! Everything was well lit and easy to find. Such a difference from the dark and musty health food store where I used to work back in the day!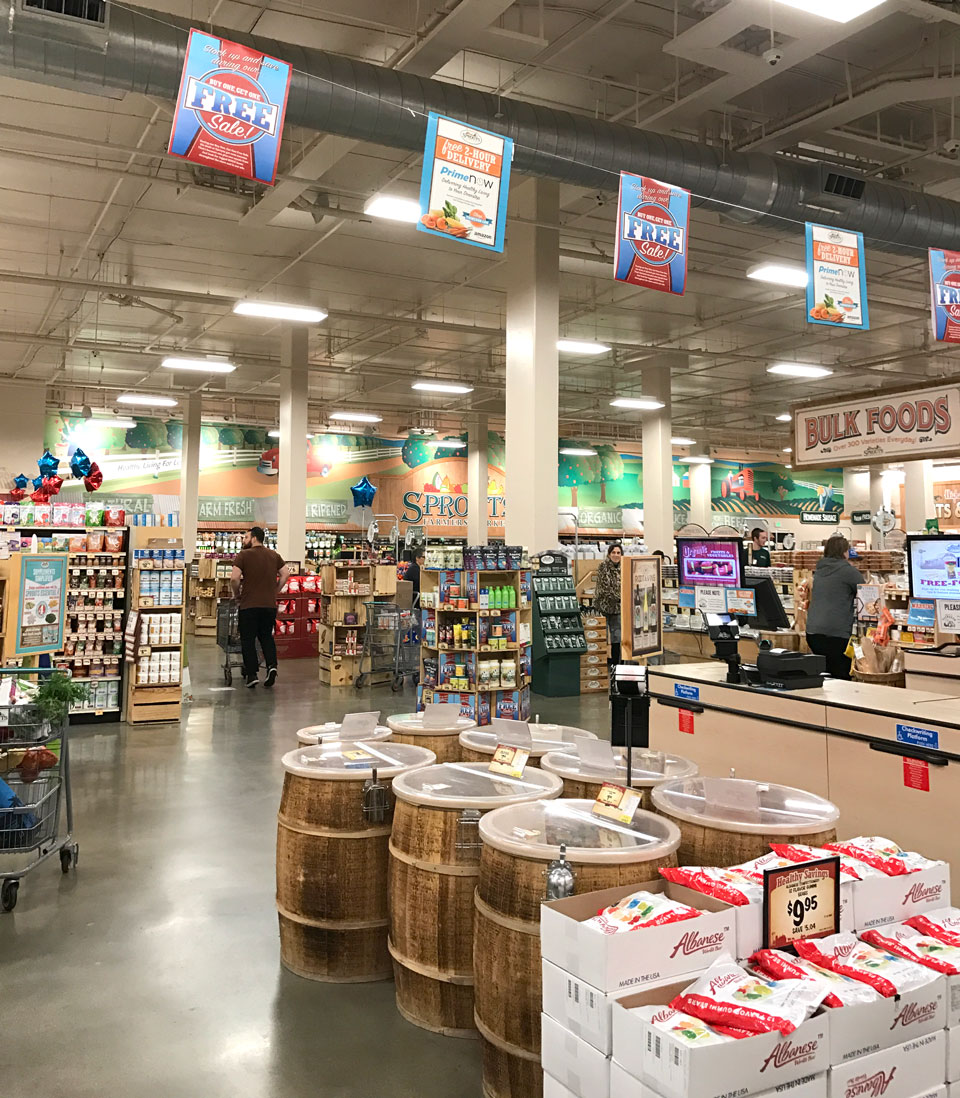 I checked out the health and beauty section and was amazed by how many different cruelty free brands they carry. I saw a lot of brands I know and love!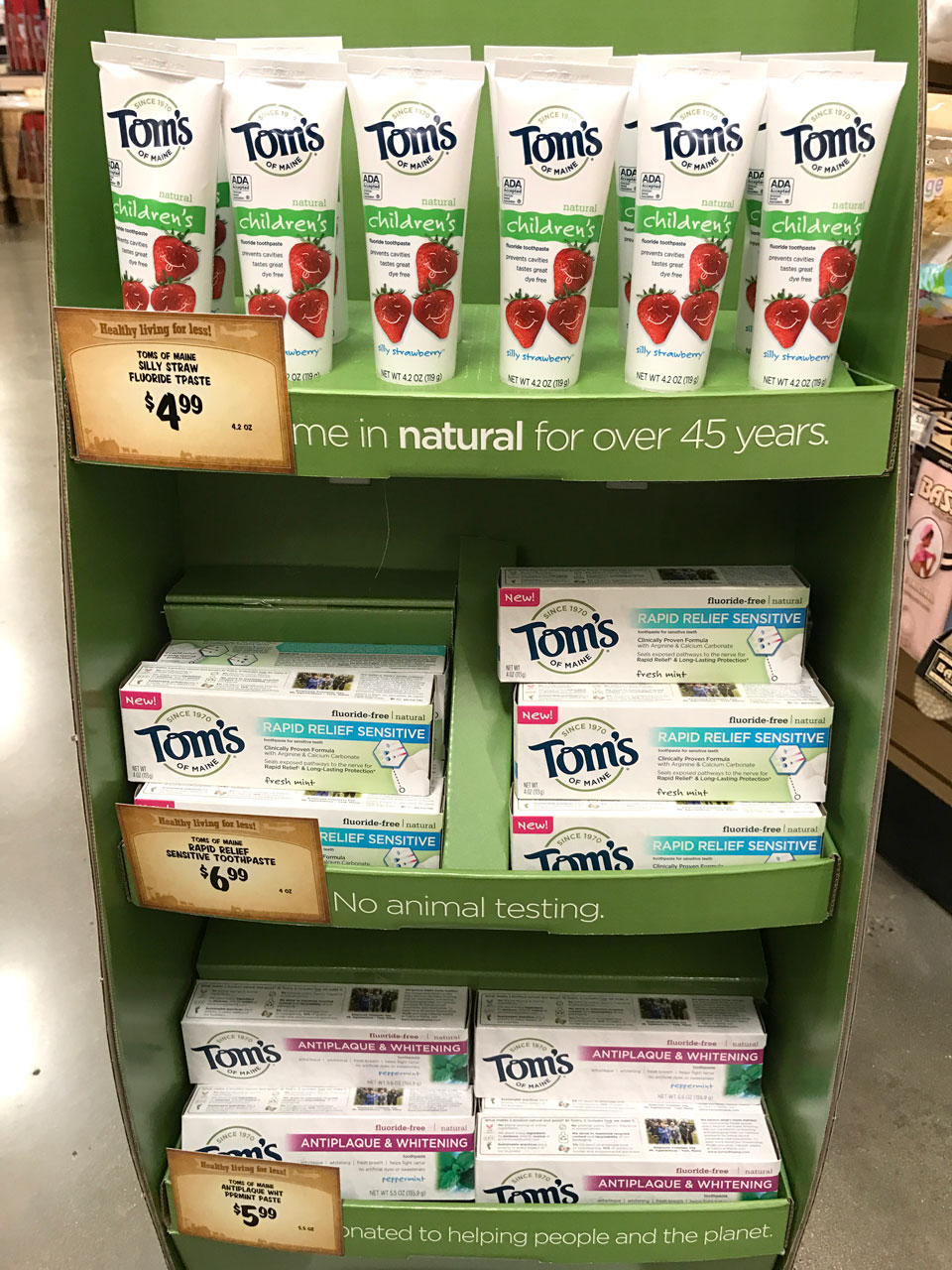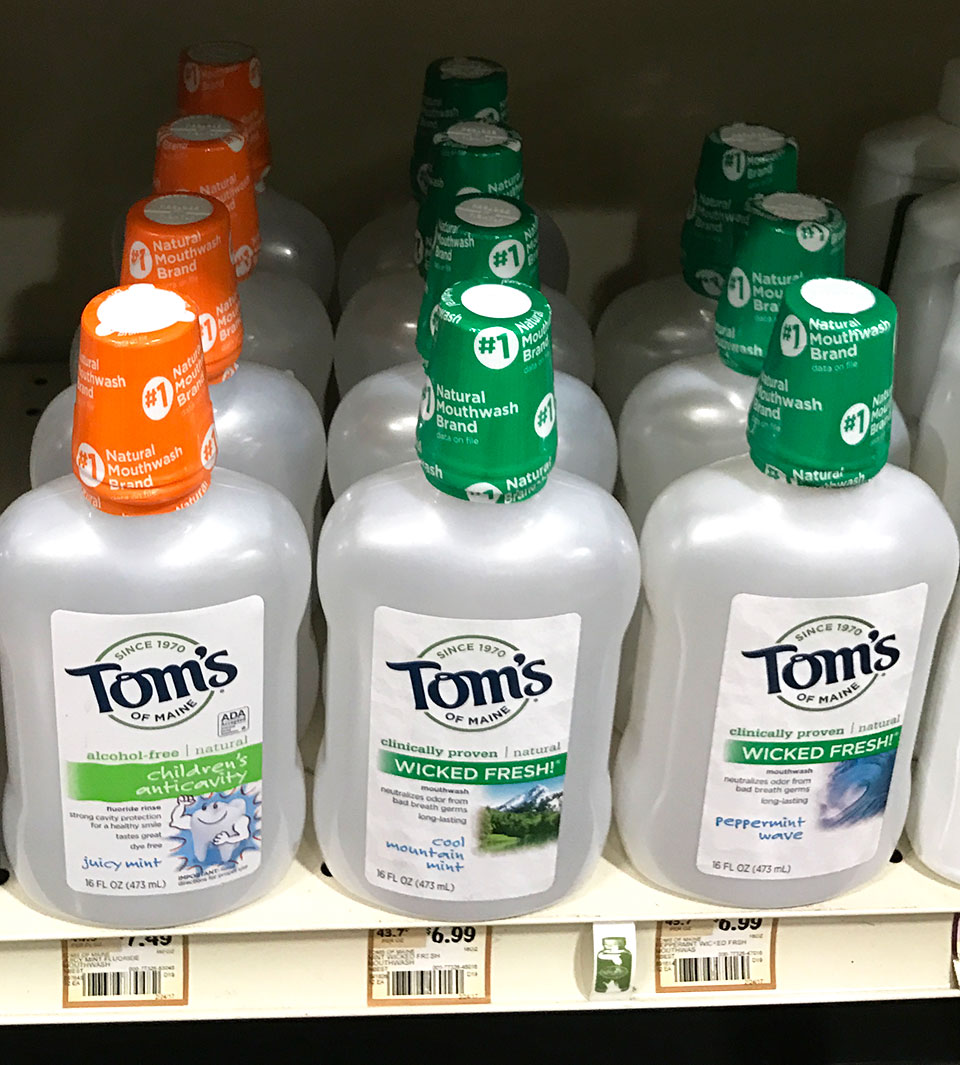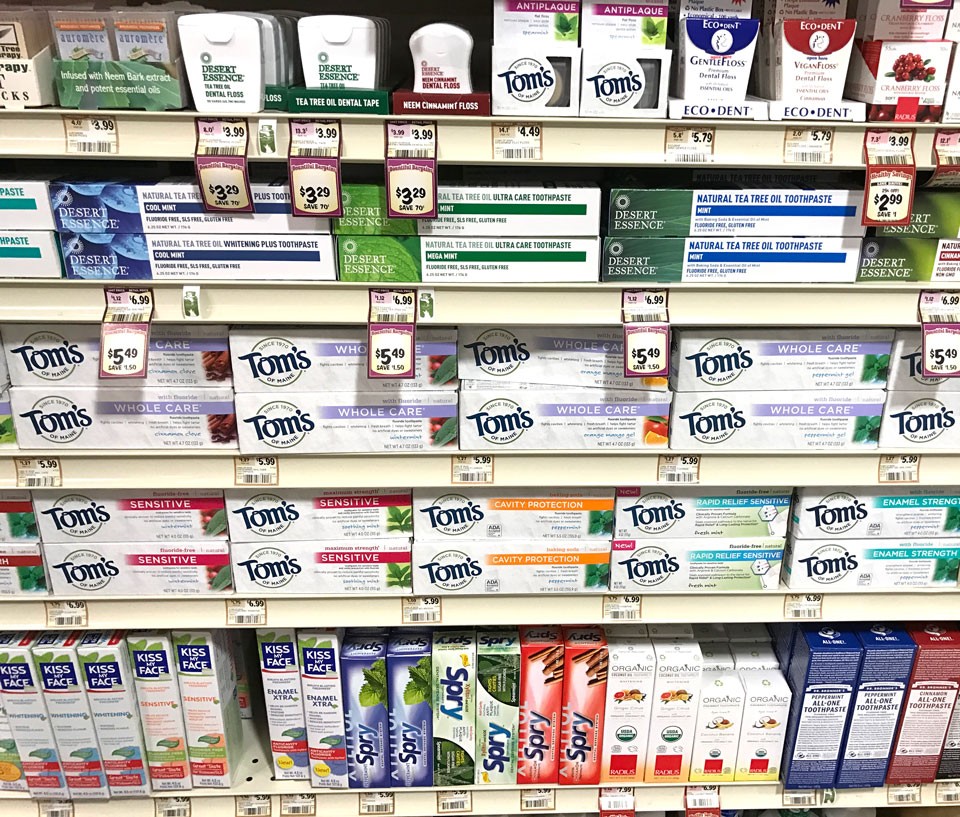 In the toothpaste section, there were SO many Tom's of Maine products – toothpaste, floss, mouthwash, toothbrushes, soaps, and kids' products. I needed some more mouthwash, so I grabbed that. And I love the whitening toothpaste, so I got that one for me, and the sensitive toothpaste for Gregg. You really can get great cruelty free, natural, oral care products – and it really does work – no need to buy that other stuff!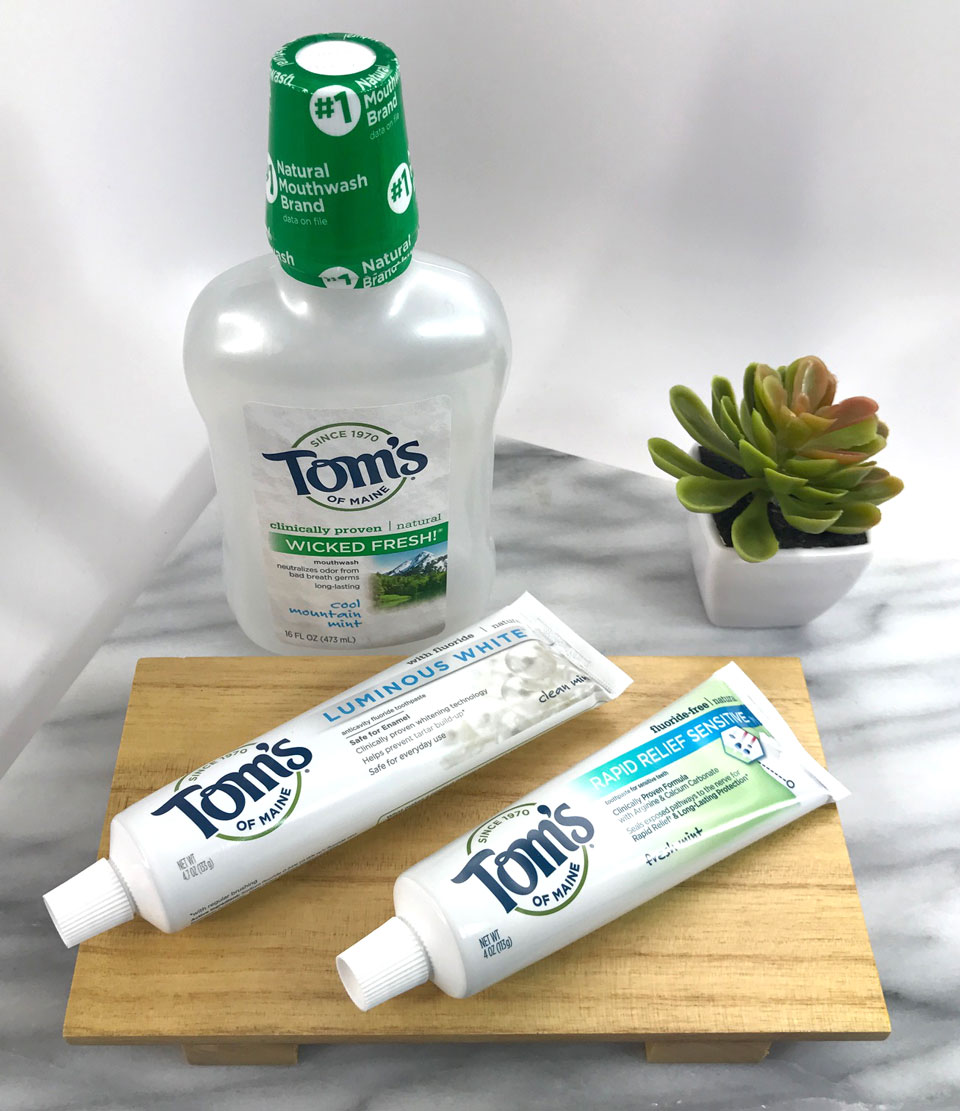 Some people assume that "natural" means ineffective. Well, sometimes that is completely true. But not in this case. Tom's of Maine products have the ingredients that work without all the added unnecessary stuff that can be harmful (like artificial colors, artificial fragrances, EDTA, formaldehyde, artificial preservatives, etc.). You don't need artificial preservatives – natural ones work just as well if not better! Some people assume that Tom's of Maine doesn't sell products with fluoride, and that's not true either. You have a lot of choices with this brand – some toothpaste has fluoride and some doesn't. You pick!
If you want to save some cash, try the Sprouts Coupon App. You can download the Sprouts App in the Google Play Store or get the Sprouts App in the Apple Store. It's free of course! You click on the coupons you want, and then scan the barcode at checkout. I'm definitely going to be a regular at Sprouts, so I'm going to download the app for future purchases!
I'm obviously a huge fan of Tom's of Maine because I talk about them a lot! But, I'm curious – have you tried the brand? Which products did you try and did you like them? And if you live near a Sprouts, have you been? What did you think?
Visit Toms of Maine's website for more information