Too Faced Dew You Foundation Review and Swatches
Looking for a cruelty free and vegan, full coverage foundation that doesn't leave you dry and cake faced? The always cute and ahead of beauty trends brand Too Faced came out with their Dew You Fresh Glow Foundation  (which is part of the Tutti Frutti makeup collection) that turned out to be the foundation that I didn't know I needed — but fell in love with! So grab a snack, sit down and see if this foundation is for you too!
Initially when I saw the mixed reviews on Ulta and discovered this foundation was full coverage, I got worried. Full coverage just doesn't always seem to sit well on my skin. I've got plenty of imperfections ranging from uneven skin tone, hyperpigmentation, freckles and the general signs of aging that come with time. It alway seems like there are a lot of matte full coverage options, but what about those who don't want that? Seeing that this was dewy and not matte gave me a glimmer of hope. I think dewiness breathes some youth back into the skin and I'm happy to say this gel-cream formula does just that.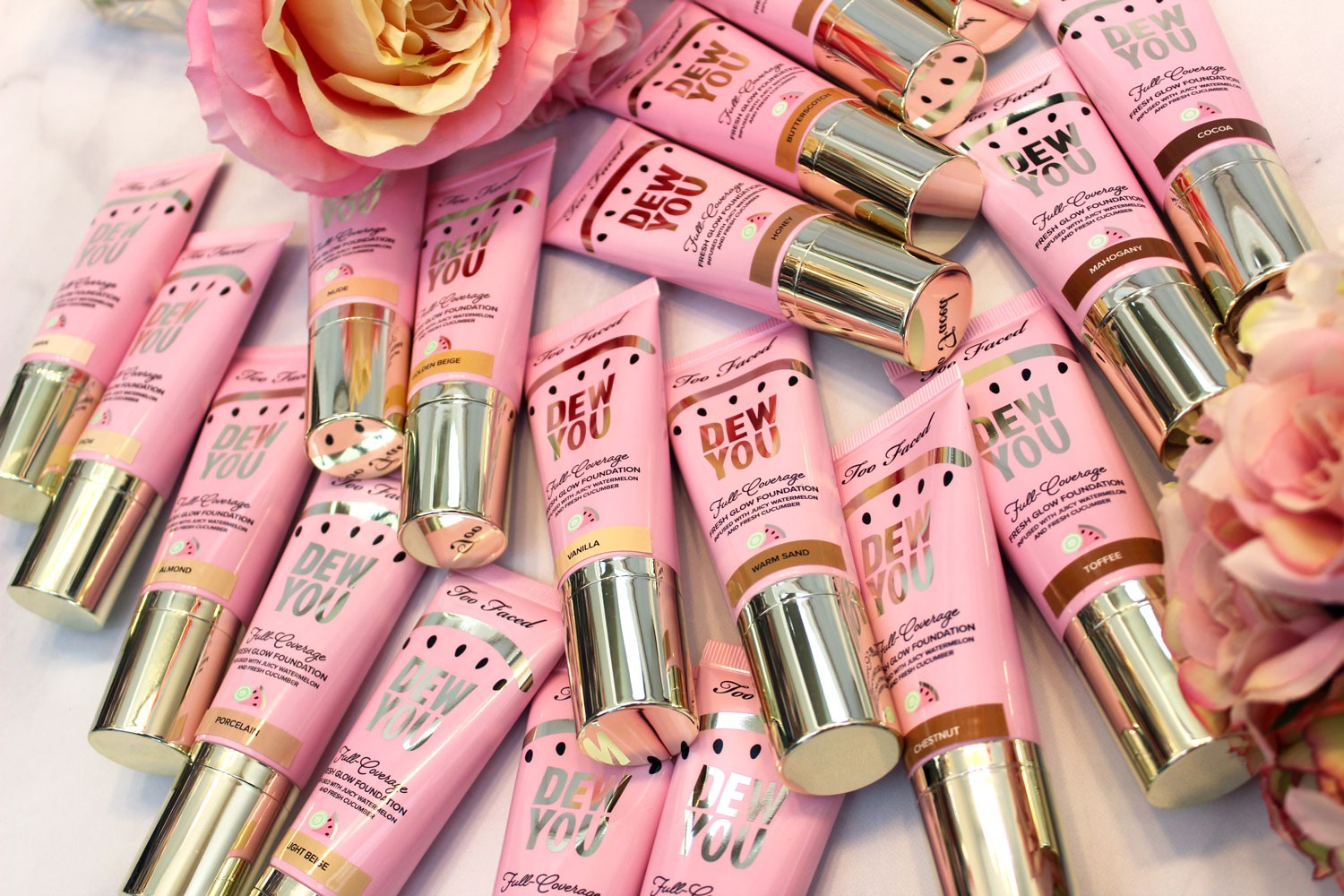 There are twenty shades in collection that promise to hydrate and brighten while offering long lasting full coverage. I tend to go extremely light with full coverage and layer where necessary. I generally start my day at 5 am but don't put makeup on until about 8 and take it off around 6-7 pm. And let me tell you, the cotton rounds don't lie! I could see that my makeup stayed pretty much unscathed after a full day and only had a little wear around the temples and eye area where I tend to touch my face a lot.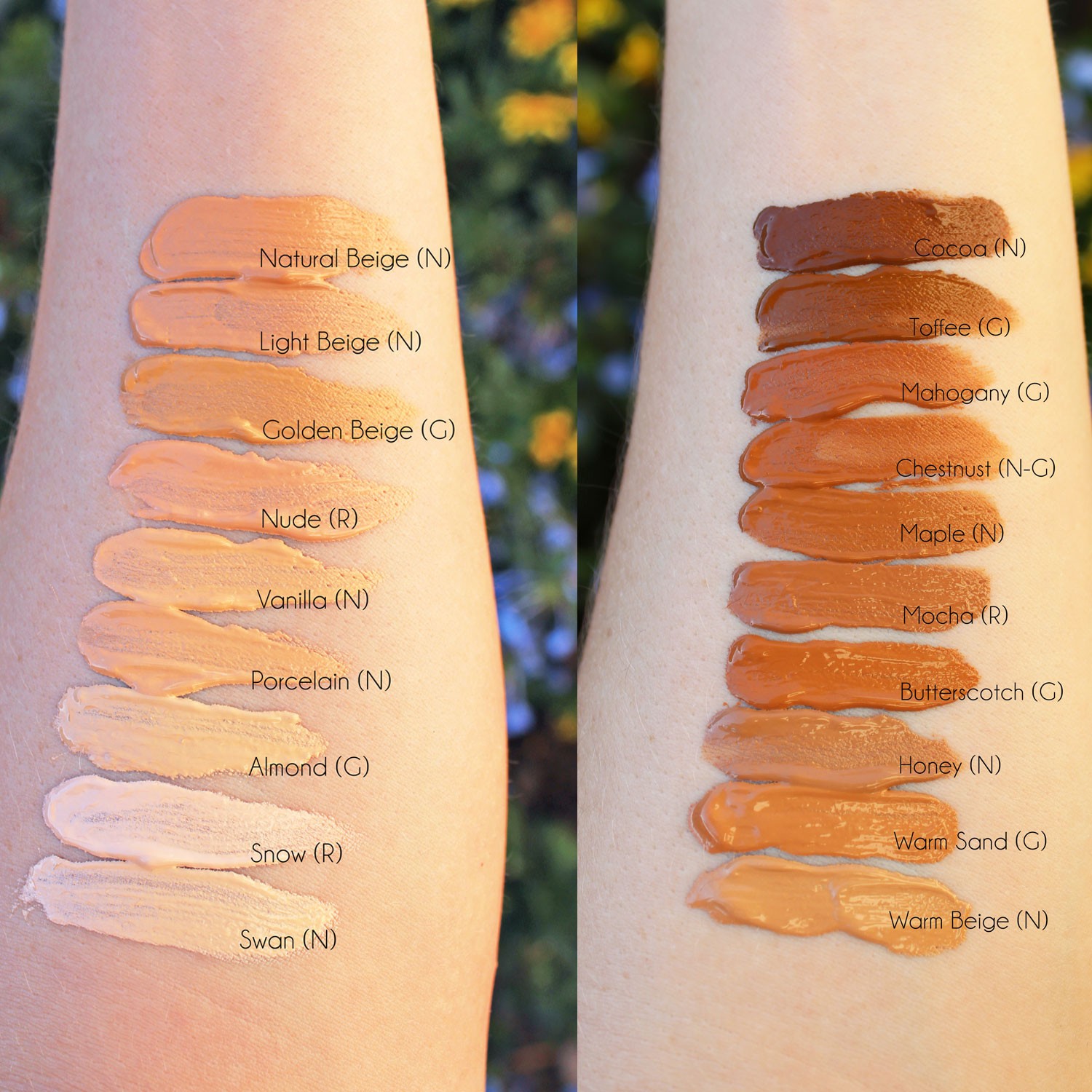 I love the squeezy pump tube because I feel like I can really control the flow of the foundation and it's not liquidy and spreading/dripping all over the back of my hand. Just a small little dollop thats dabbed with my favorite makeup brush and buffed all over does the trick. It does say applying with fingers will give the best application but I love my brush and have a hard time going without it.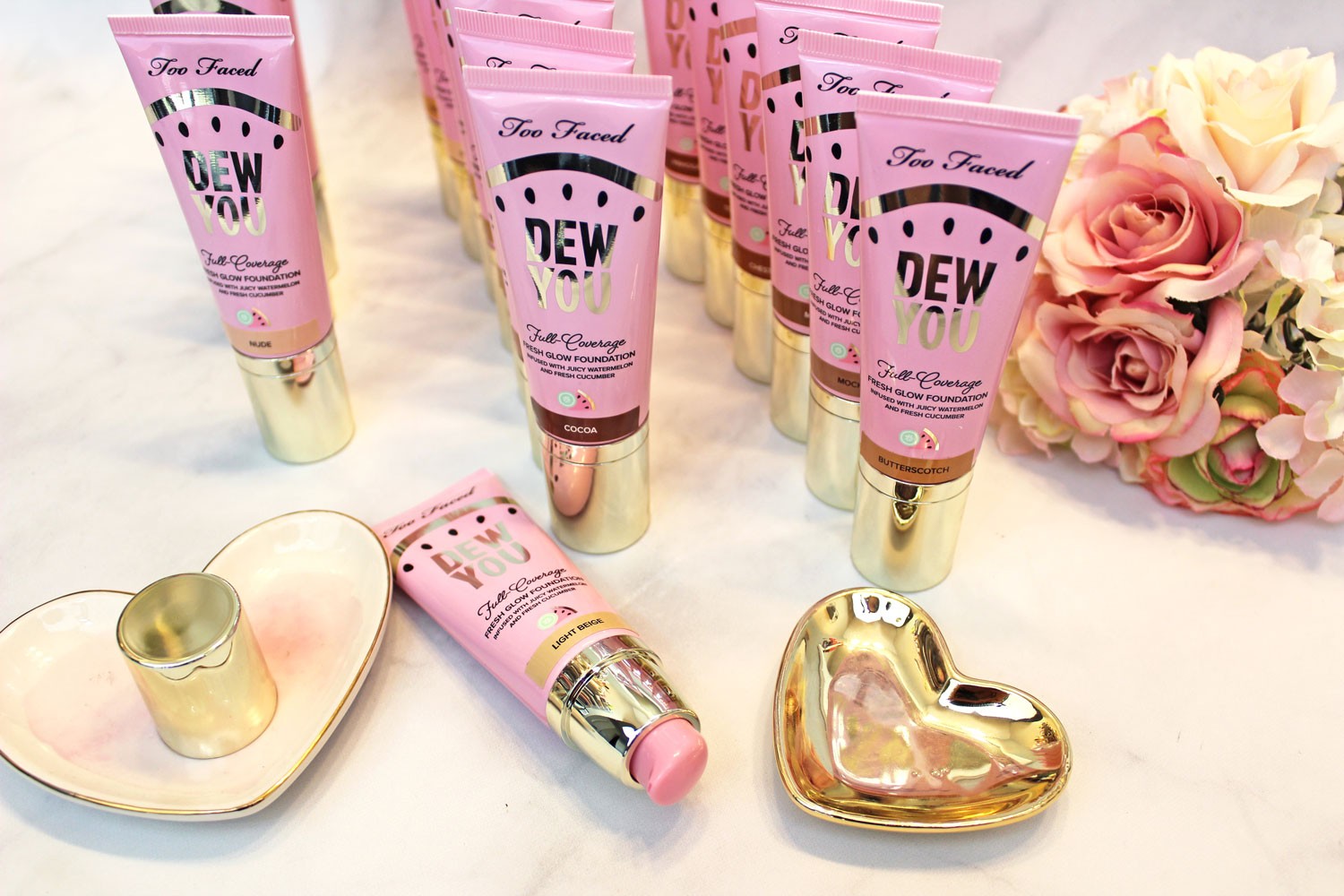 If you are not a fan of scented makeup then beware. I personally don't mind it and enjoy the fruity watermelon scent that accompanies this full coverage foundation. The scent doesn't linger but makes application a little more fun for me. If you're curious about how to choose your shade, you can rely on the shade match with their Born This Way Foundation which is their full coverage matte option. Depending on the season, I use one of two shades and just blend the two when I feel necessary.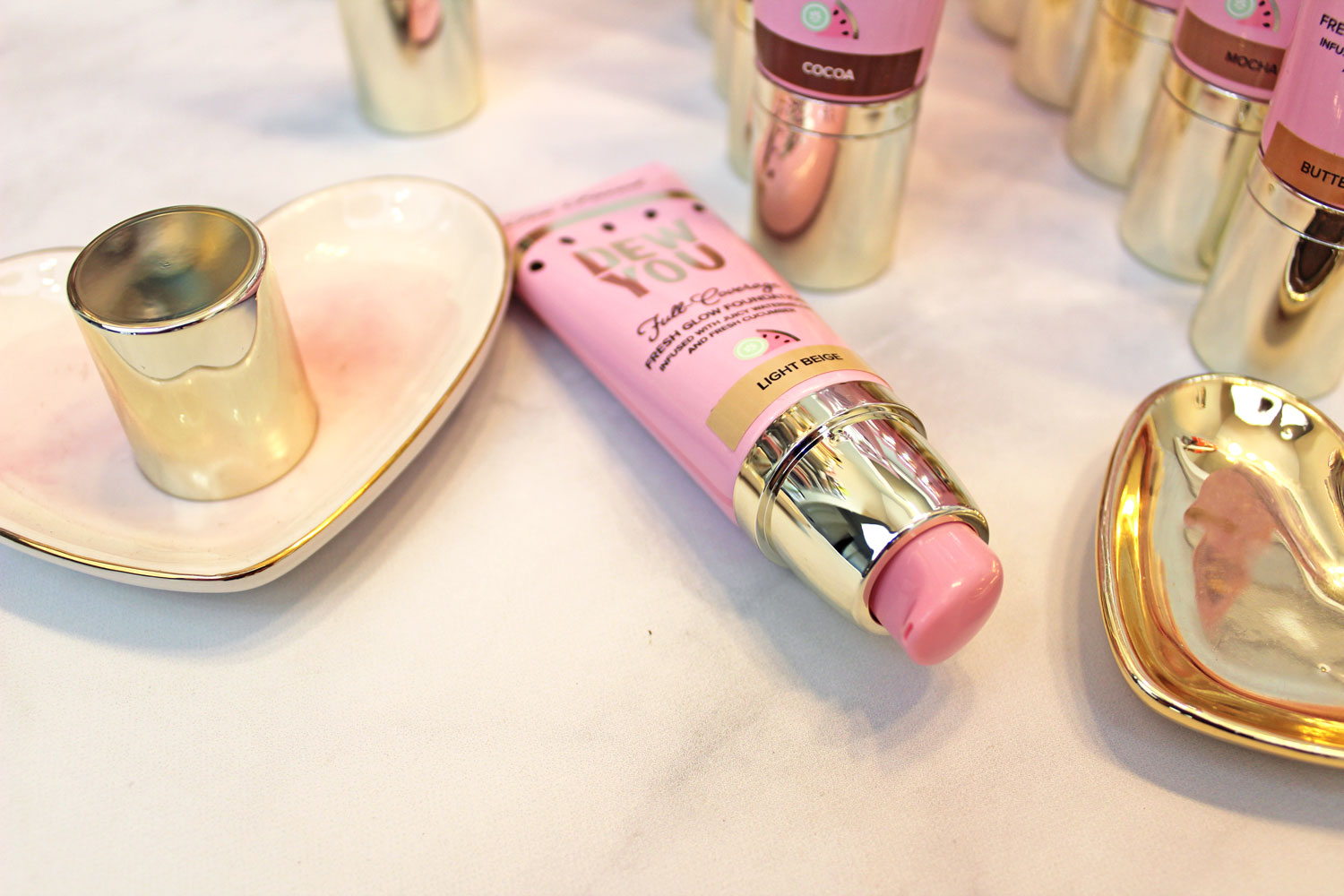 You can set this foundation with powder but I'm not one to usually use a setting powder unless it's a hot day. Since we're in the middle of winter now, I enjoy a dewy forehead so I don't look dry!
I really enjoy this foundation — I think it really suits my skin and covers what I want without looking ridiculously flat. I don't want to erase every imperfection on my face, but hiding some of it makes me feel better about my complexion.
Do you think you'll be giving the Dew You Fresh Glow Foundation a try?