I am a monthly co-host of a live radio show called Alayna's Beauty Talk on LA Talk Live! Yesterday I chatted with my friends: Christina of The Makeup Blogger, Tyna of We Heart This and Meg of Meg's Makeup. We shared our favorite travel-friendly beauty products.
Here's the video if you missed it:

Here are the products I was raving about: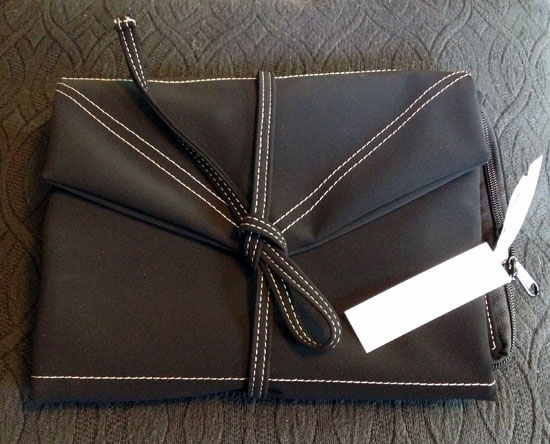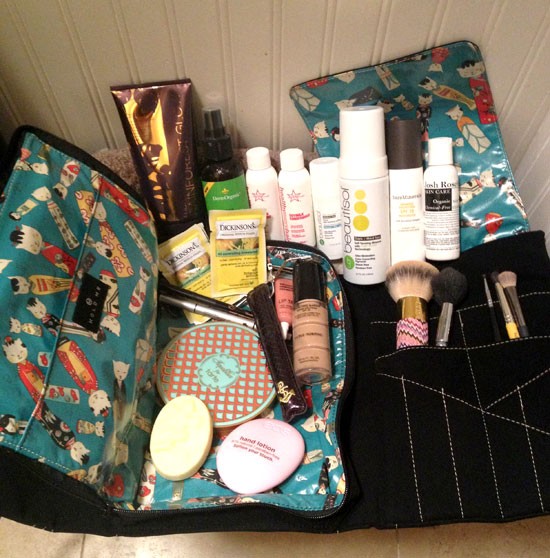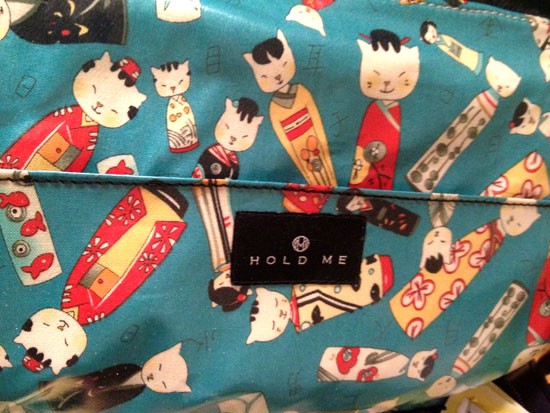 The Hold Me Bag is the ultimate travel bag. It's high quality, durable and adorable. It has a place for all of your brushes, palettes, and bottles and it doesn't take up a lot of space. Plus, it easily expands if you need to fit more (which I usually do because I'm high maintenance when it comes to beauty!). The photo above shows everything I packed in my Hold Me bag on my weekend birthday vacay with my boyfriend last month.
Fully opened, everything is at a glance and easy to access. It streamlines and saves time with your daily makeup routine (even if you're not on vacation, but just need a place to store your goods).
The covered brush section has 15 sleeves; some hold single brushes and some multiple brushes and tools. It protects your brushes, as they stay upright, fresh and safely stored. Maximum brush length: 9″.
Exterior and parts of interior made of vegan suede fabric; interior highlights of wipe-clean laminated cotton print. Both fabrics are easy to clean and durable. The removable bottom liner can be used outside the bag or to separate palettes.
And HOW CUTE is the Little DeDe Endochine Kitten Dolls print? There are two sizes – the regular show above ($85) and the Baby Bag ($55).
GloMinerals Metallic Smoky Eye Kit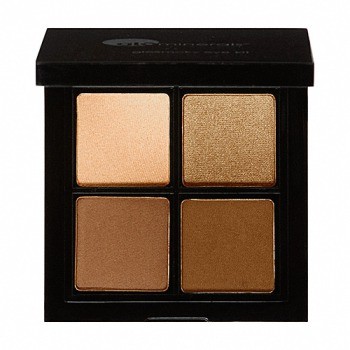 I was rocking a smoky eye on the show – courtesy of my Metallic Smoky Eye Kit by GloMinerals. The kit is perfect for travel – with four neutral base, lid, crease and liner shades. It includes shimmering shades of: champagne, neutral beige, teak wood and milk chocolate.
It's a wearable look you can take from day to night by just adding some black eyeliner and a few coats of mascara! Vitamin E and Titanium Dioxide protect against free-radical damage. Mica adds a gentle shimmer and shine.
I got mine from Beauty Store Depot ($37) and I'm giving away a free kit to one lucky reader – click here for the giveaway!
I always travel with my awesome, dual-ended It Cosmetics No Tug Heavenly Luxe Dual Eyeshadow Brush. It's got a larger end for eyeshadow placement and blending, and a smaller end for lining the eyes and crease (and even eyebrows). You can pick one up for $24 at ItCosmetics.com and I believe it is also sold on QVC.
Too Faced Chocolate Soleil Matte Bronzer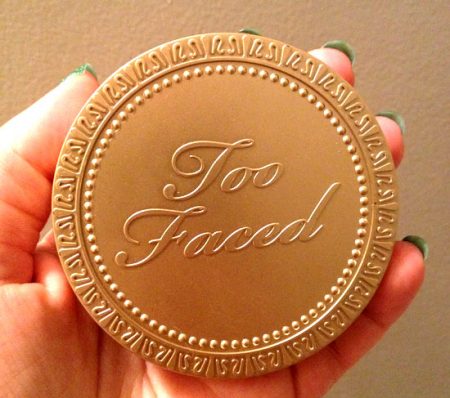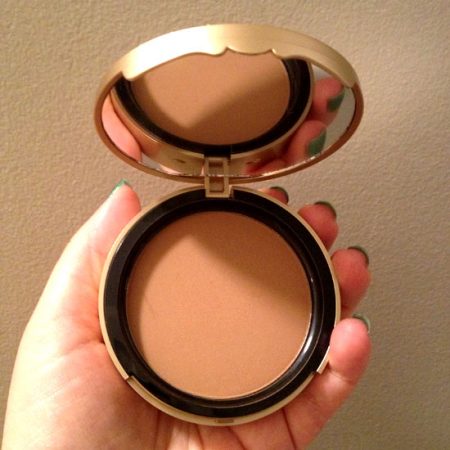 This Chocolate Soleil Matte Bronzer by Too Faced is freaking awesome. It's a matte bronzer that I use for an instantly tanned face and decolletage (without the shimmer). I apply to my cheeks, chin, temples and the tip of my nose (and then I add a bit to my jawline to make my face look thinner). I don't know if you can tell, but I'm wearing it in the video above.
This is the best product to get a sunkissed look while you're on vacation – even if you haven't hit the beach yet. Even if you're not going for the "tan" look, use a bit of this product to give your face a healthy flush. It's like caffeine for your face!
Oh, and this bronzer has REAL antioxidant-rich cocoa powder in it (no milk – it's vegan), and it smells like chocolate! Warning – don't let your husband or boyfriend near your face or you might get licked! Don't say I didn't warn you! You can pick one up at Sephora or TooFaced.com for $30.
Merle Norman Facial Cleansing Wipes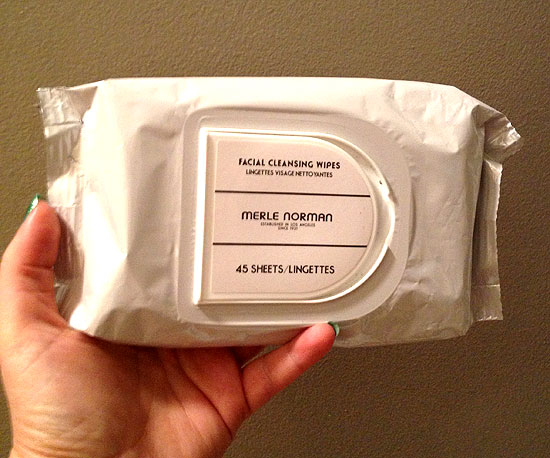 I hate washing my face when I travel, so I usually bring facial cleansing wipes. My new favorite is by Merle Norman. Their Facial Cleansing Wipes are very wet (unlike some I've tried) and BIG (you can cleanse your whole face and get all that mascara off with one wipe). They gently remove makeup and refresh your skin in a few quick strokes. Perfect for travel or those nights when you just can't make it to the sink (you know what I'm talking about). Alcohol-free. Fragrance-free. Oil-free.
Catch me live at LATalkLive each month, and follow Alayna's Beauty Talk on Twitter and Facebook so you don't miss a thing. 🙂