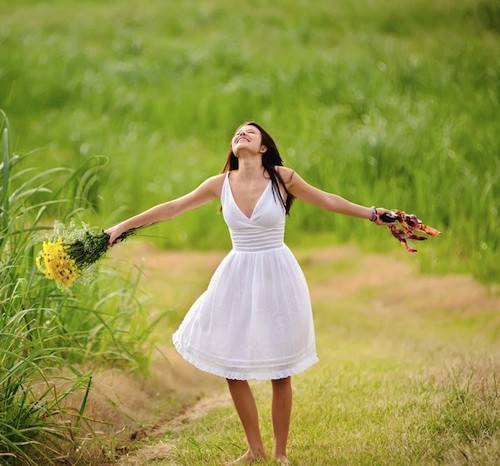 Written by: Lauren Warner, Staff Writer
Summer's officially here and we have taken the liberty of creating a summer beauty bucket list to inspire you to get out of your winter beauty and fashion routines.
Be Bold – When it comes to pulling off a clean classic white tank top, Jennifer Aniston is the queen of Hollywood. While a simple tank is a summer look that never goes out of style, this summer also has an available surplus of bold pastels and bright neon clothing to spice up your wardrobe. It won't be hard to find bold colors taking over top beauty blogs and stores this season – making it the perfect time to pair some color with your summer basics. Not sure where to start?
Start with one bright article of clothing and build around it. The key is to keep the rest of your clothing understated enough to let the bright article of clothing take center stage.
Gap has some great bright pants and shorts. Try a pair of bright shorts in any color you like best. Find a simple silk or loose fitting top and a neutral pair of sandals and skinny belt. The result is a chic, attention-grabbing, fresh summer look!
Can't convince yourself to buy a bright pair of pants or shorts? Start simple. Paint your nails and toenails with a bright neon polish. Milani has some great colors. Neon colors also help make your skin look tan without the harmful effects of tanning!
Change Up the Lips – It becomes oh-so-easy to just keep grabbing the same favorite lipstick or lip gloss over and over again. You know the one I'm talking about. The one you don't even have to look into your purse for in order to find. Yawn. Why not try changing it up?
If you usually gravitate towards a cruelty free lip gloss, try switching it up and choosing a darker or brighter shade of cruelty free lipstick instead. Changing up your normal routine can give you unexpected beauty inspiration for new looks. You might even discover that you look more awake and refreshed with a bright pop of pink or orangey-red on your lips!
Start by perusing your favorite cruelty free brands. If you find yourself gravitating towards your usual make up suspects, resist temptation and force yourself to look at the items that you normally skip. If you have a normal color range that you usually shop within, try looking at the colors that are a slightly brighter and more vibrant version of your usual favorite. Love a classic red lipstick? Try a bold burnt/slightly orange version of red in a gloss. Notice how it changes your look. If you don't like one, just keep experimenting.
Go Easy on the Flip-Flops – Yes, flip-flops are super comfortable. Yes, they are easy to throw on all summer long. But unless you live within a 5-mile radius of a beach there's really no reason to be wearing plastic flip-flops every single day of the summer.
This summer ditch the $5 plastic flip-flops in every color and try something with a little more effort. With so many summer sandals available, try a style you aren't used to wearing. If you love adding a little height to your look – try a wedge sandal with shorts. If you aren't a fan of high sandals, there are a million flat sandal options that are much more stylish. At the very least, there are dressier versions of flip-flip sandals in better material than plastic.
Get Daring– Sometimes you just need an element of surprise. Summer is the perfect time to try something fun and creative with your look. Take a cue from daring celebs like Katy Perry and add some sparkle to your summer nights.
Add some unsuspecting color for a short, temporary time with hair chalking. It can give you a bright, fun look great for the height of summer when nothing is taken that seriously!
Nail art has become more creative than ever! Caviar nails are unusual yet intriguing. Beauty reviews seem to either love or hate them. Have you tried out caviar nails yet? I'd love to try out this Caviar Nail Kit by Ciaté.
Lighten Up – If you haven't already, it's the perfect time to lighten your summer make up routine. If you usually wear foundation on a daily basis, try switching over to a tinted moisturizer with SPF. Tinted moisturizer is great for summer because it has a thinner, lighter formula for the summer heat and can give your skin a healthy, natural glow. Tinted moisturizers also have a more moisturizing (obviously) benefit for the skin. They also help camouflage wrinkles making them less noticeable.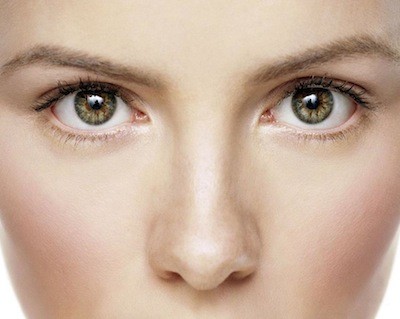 Try going without heavy liner except for when you go out at night. No one likes melty, black eye make up everywhere because it's so hot outside. Play up your eyes with a cruelty free mascara instead. Highlight your eyes with a shimmery bronze or gold shadow. Find a bright pink cream blush and just blend it lightly (don't put too much) on the apples of your cheeks.
You'll find yourself with a quick and easy make up routine that doesn't take up too much of your playtime during the summer months.