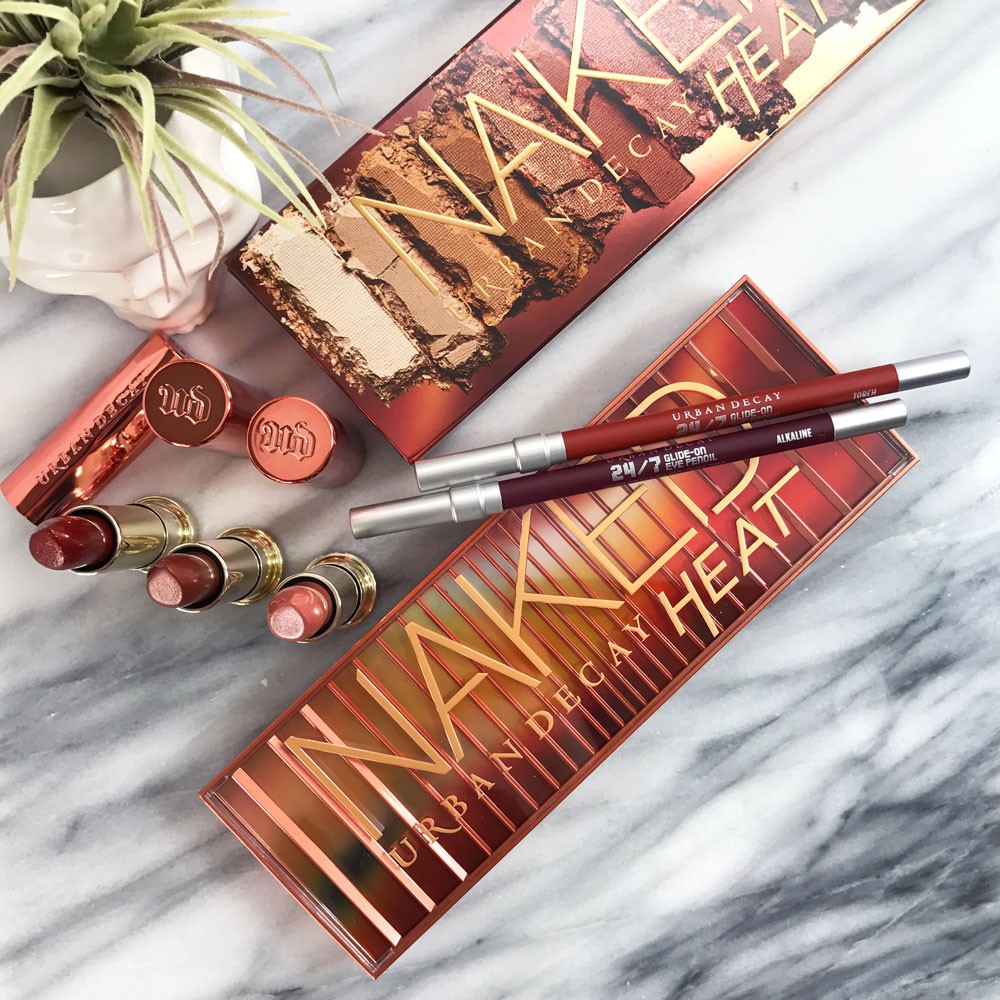 Urban Decay Heat Collection Review and Swatches
The brand new Urban Decay Heat eyeshadow palette, eye pencils and Vice lipsticks are RIGHT up my alley! I love Urban Decay's whole vibe, their edgy attitude (and packaging), and their highly pigmented makeup lover's wet dream formulas, but a lot of their stuff is way too cool-toned for me. I have pale skin with slightly yellow undertones, and the first three Naked palettes have some shades I love, and a lot of shades I never use. FINALLY, they have come out with an eyeshadow palette that has ALL warm-toned shades! Hooray!
The collection arrives June 12th on UrbanDecay.com for pre-order, 6/30 for regular order, and then at retailers like Sephora.com on 7/10 and in stores on 7/13.
Before I get into the swatches, here's a look I did with the palette, Torch eye pencil and Fuel lipstick.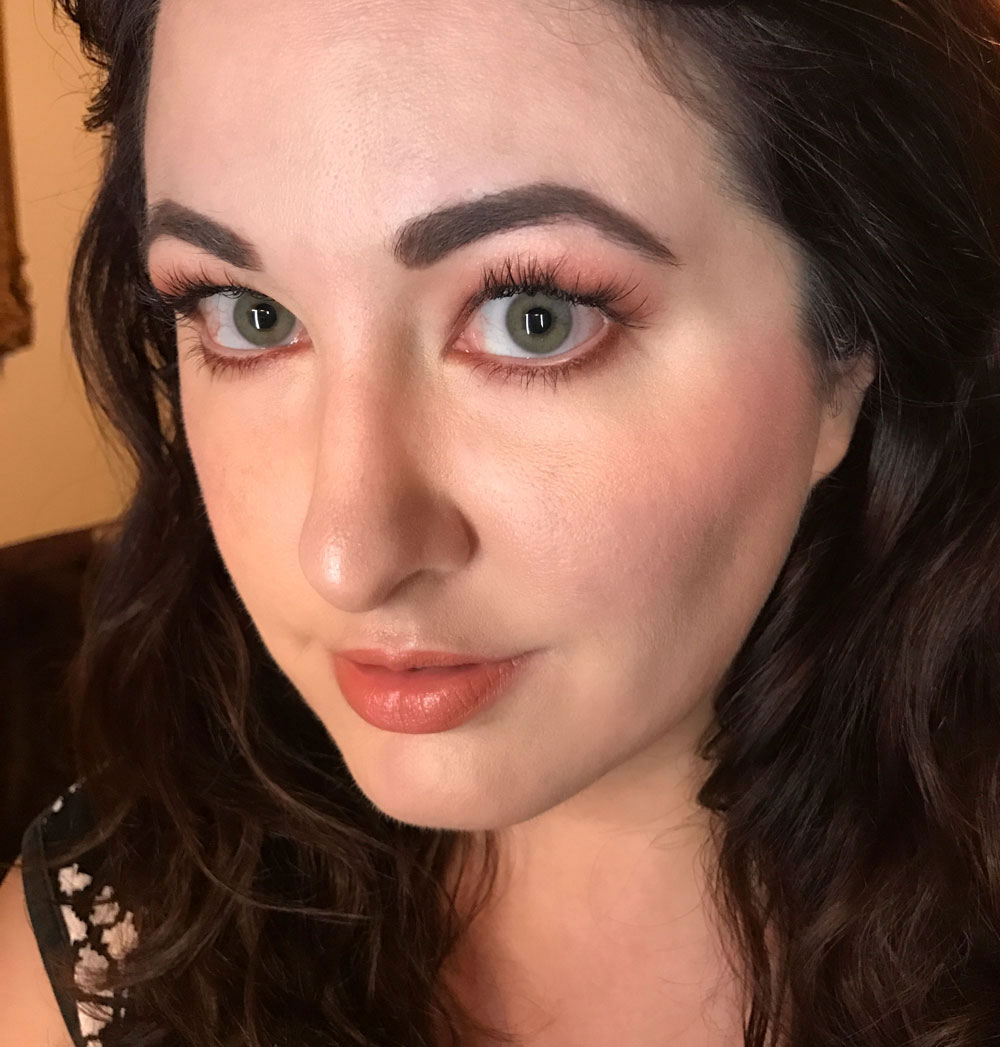 I found out the hard way that the eye pencils are pretty, but NOT in your waterline. Not unless you want to look like you have bloodshot eyes! Even under the eyes Torch was a little too red, so I buffed a cool-toned eyeshadow over it to tone it down. The peachy caramel Fuel lipstick is SO pretty and is definitely going to be one of my faves. Looking at this photo, I am reminded that I need to stop buffing my foundation into my hairline – it makes it look like I have grey hair!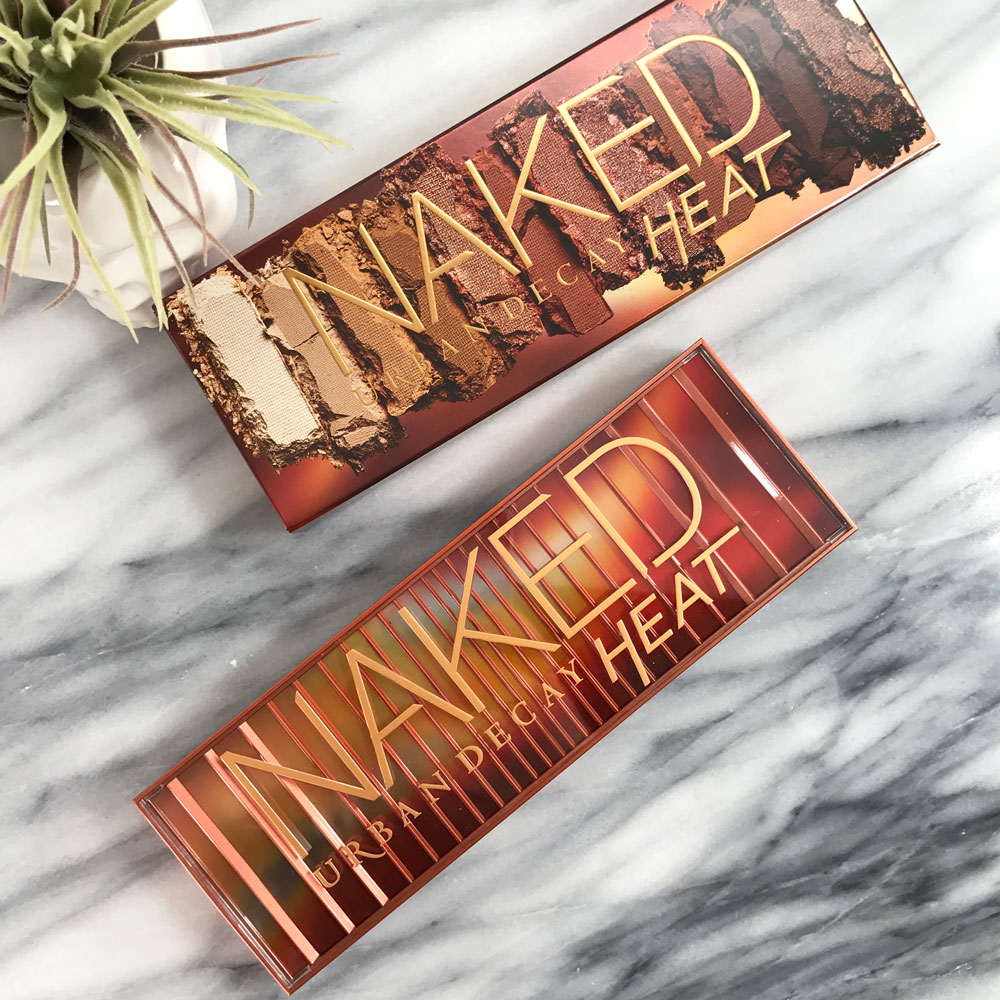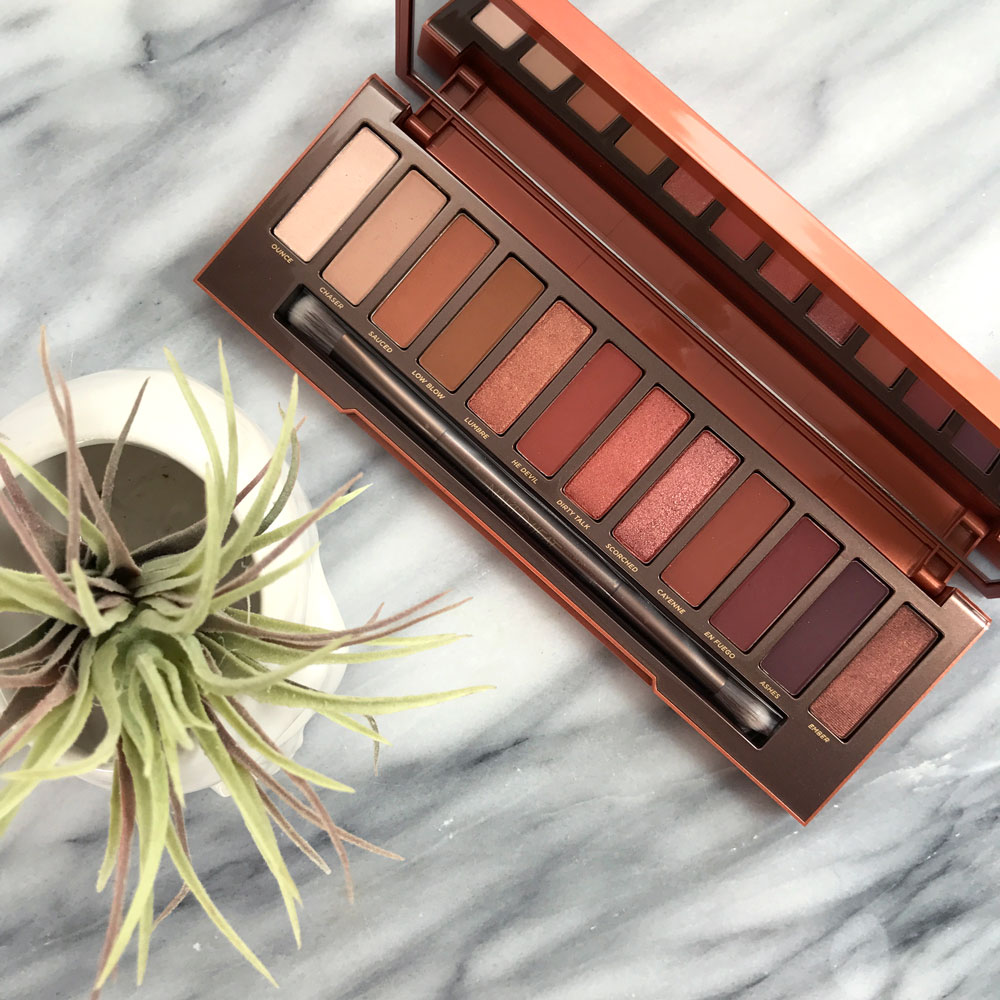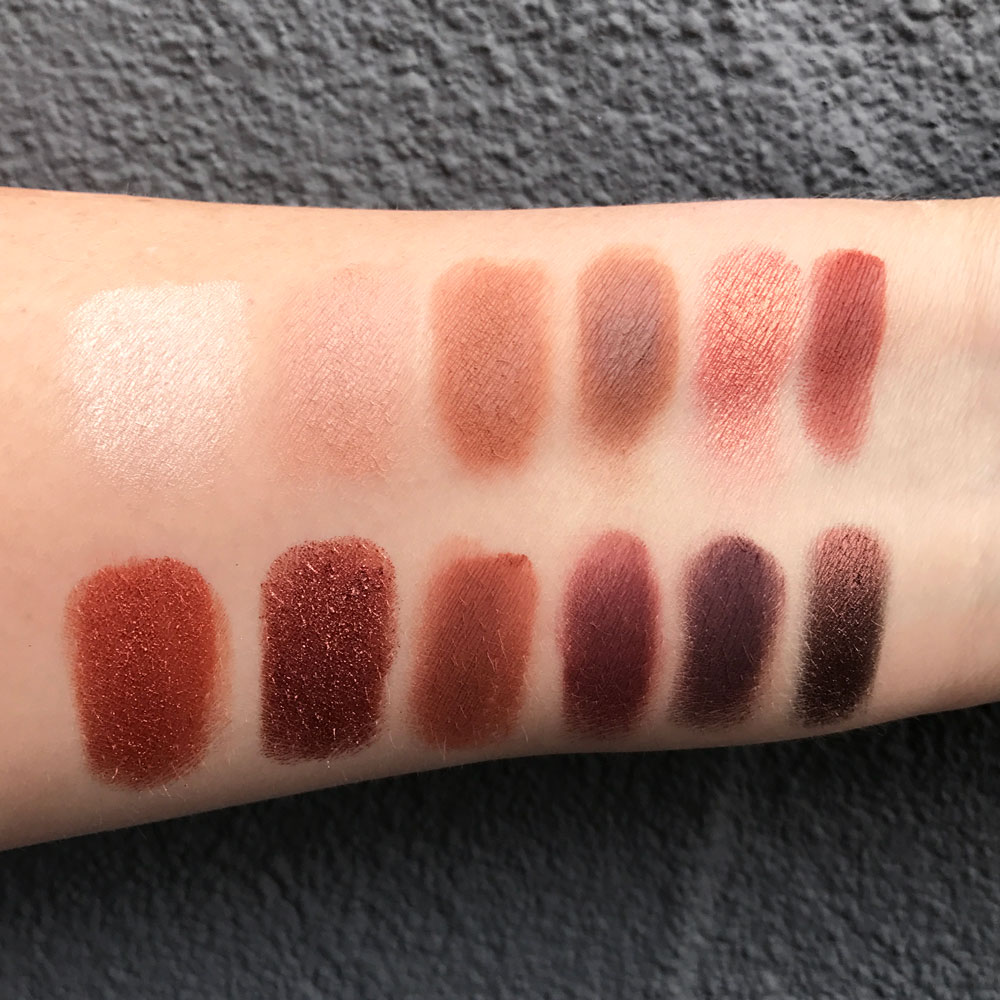 The Heat eyeshadow palette ($54) comes with twelve brand new shades. They range from peachy shimmers to warm browns and metallic coppers and bronze shades.
Ounce (ivory shimmer)
Chaser (light nude matte)
Sauced (soft terra-cotta matte)
Low Blow (brown matte)
Lumbre (copper shimmer w/gold pearl shift)
He Devil (burnt red matte)
Dirty Talk (metallic burnt red)
Scorched (metallic deep red w/gold micro-shimmer)
Cayenne (deep terra-cotta matte)
En Fuego (burgundy matte)
Ashes (deep reddish-brown matte)
Ember (deep metallic copper-burgundy)
These are all so pretty, and really bring out my green eyes. I still have (but never use – because ummmmm – it's pretty old!) a holy grail palette that I bought in high school (from Wet n Wild) that has a beautiful copper, and this palette has some similar shades (Scorched is probably the most similar). The last two (Ashes and Ember) start to get a little darker and cooler, but I can use them as liner or in the crease to add depth to a copper smokey eye.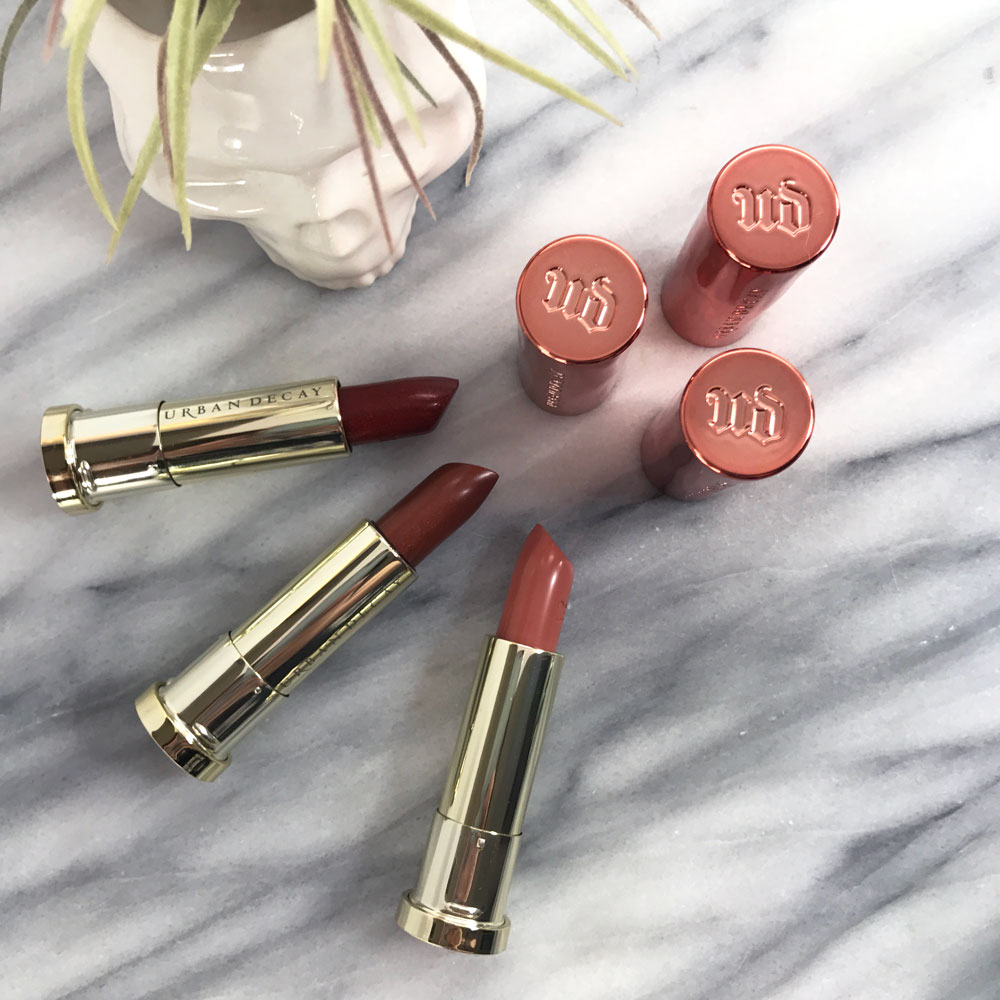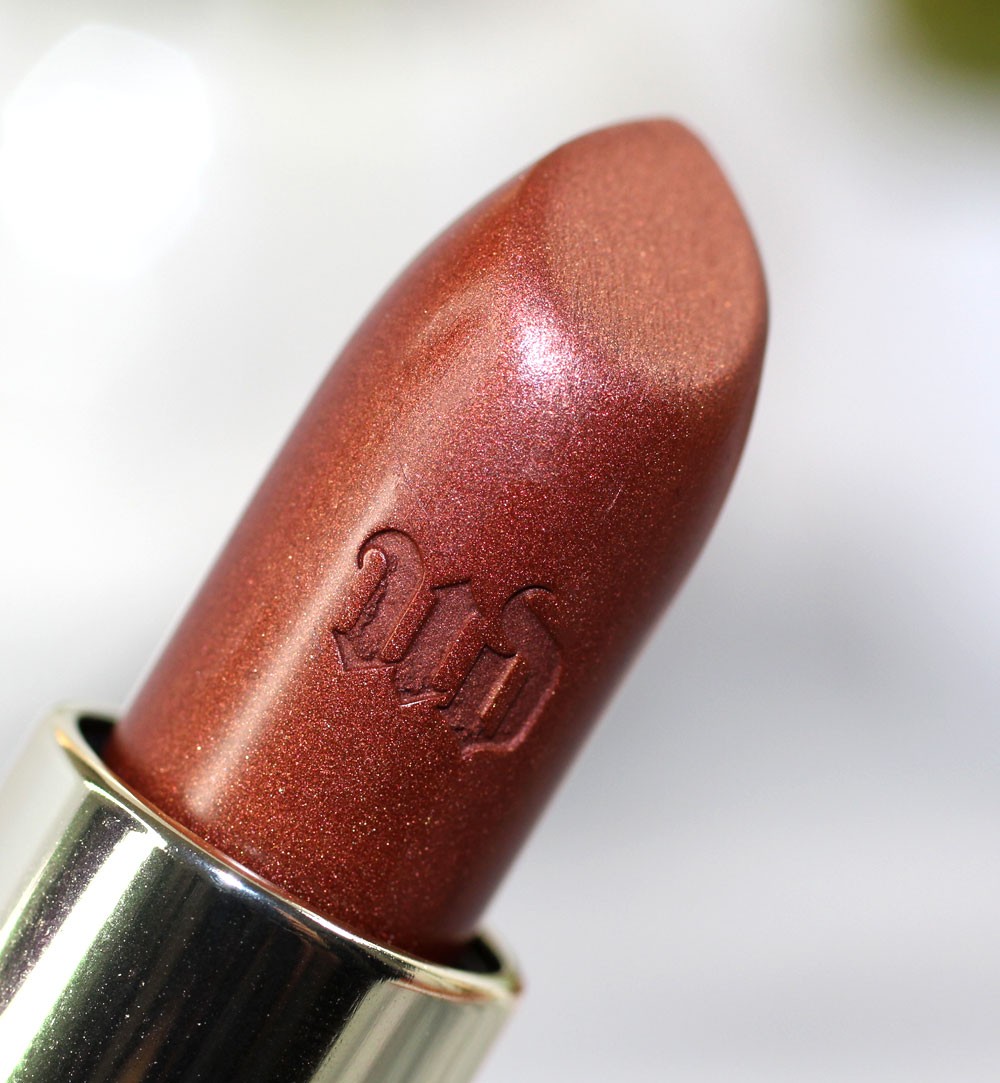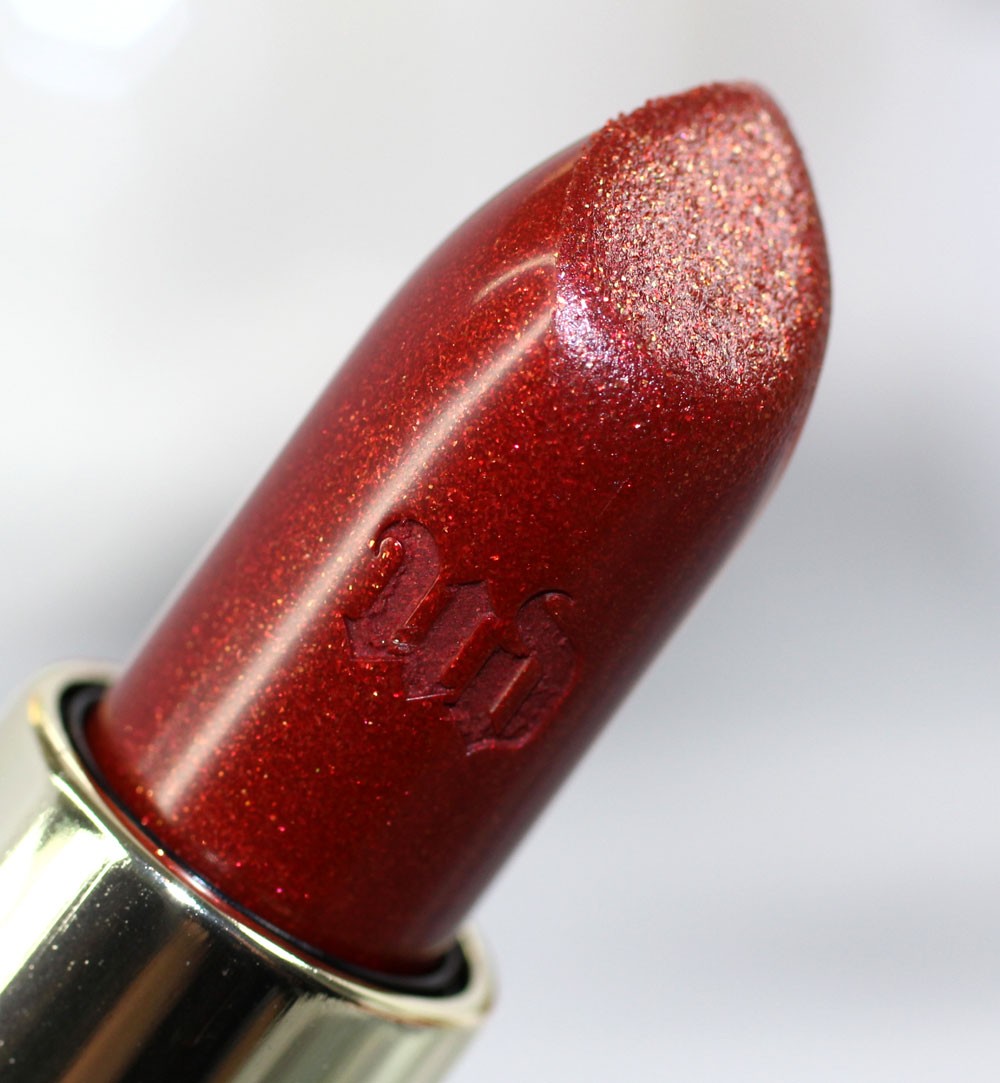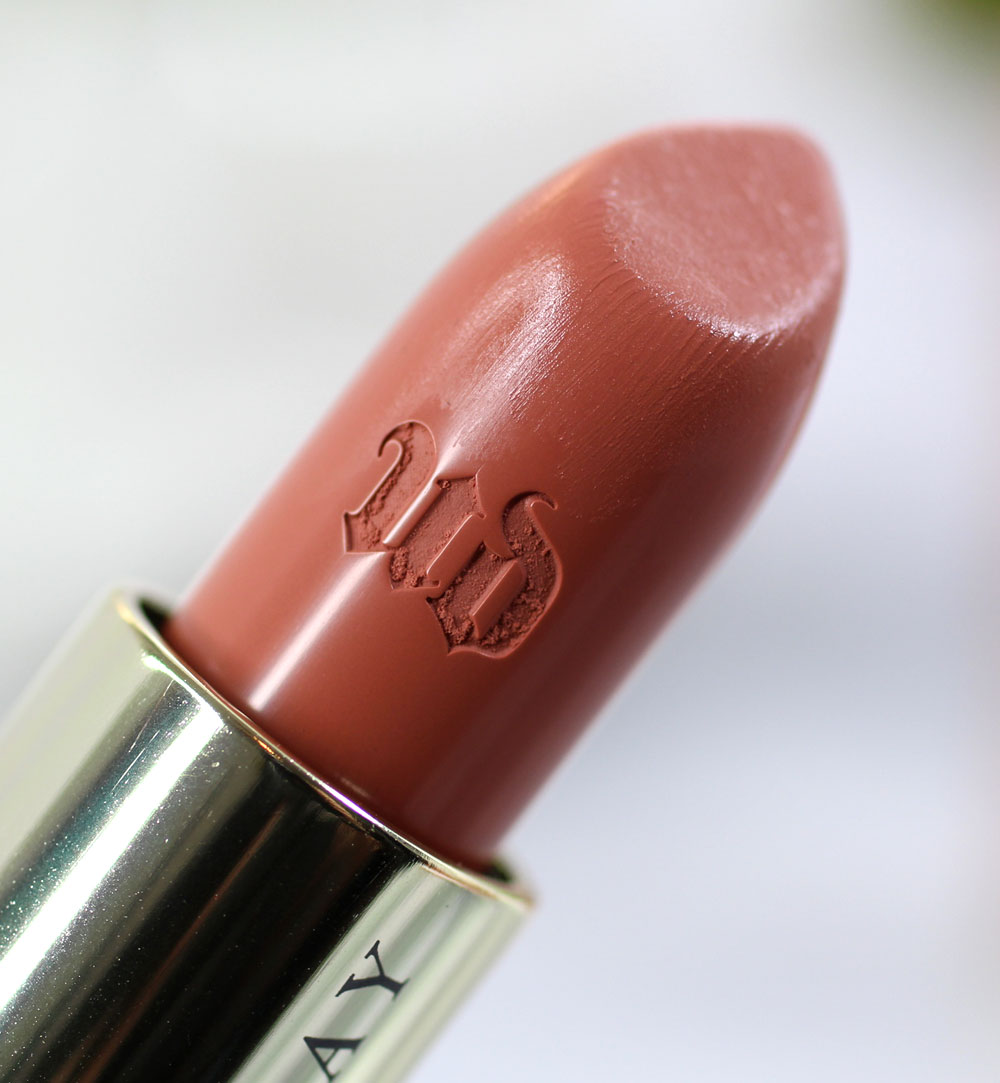 Let's talk about the new Vice lipsticks ($17)! Sorry for the slightly used-looking pic of Fuel above – I had to try it on before I photographed it (that's how freaking excited I was!).
How pretty are the copper caps? Gotta love that packaging – I know I'm a sucker for good packaging! So, I know a lot of you are going to go nuts for Scorched (a dark copper with red and brown tones) and Heat (a shimmery warm, medium-dark red), but my heart belongs to Fuel (a medium peach caramel). The other two are gorgeous and warm-toned, which I prefer, but I'm just into more nude-y shades lately. Fuel is going to be a lighter nude shade on those with a medium to tan or olive skin tone (like Temptalia), but it looks medium – almost dark on me. That may be partly because my natural lip color is pretty dark.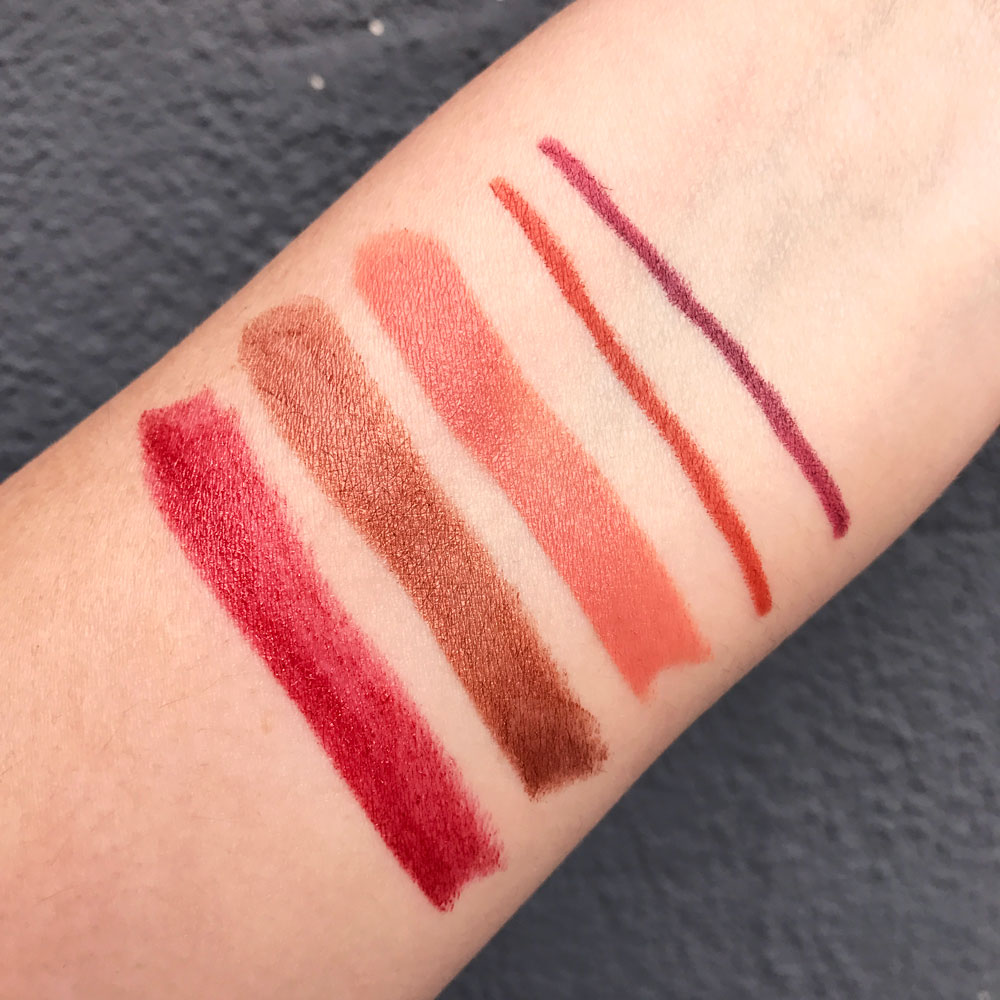 Swatches above (L-R): Heat, Scorched and Fuel Vice Lipsticks followed by Torch and Alkaline eye pencils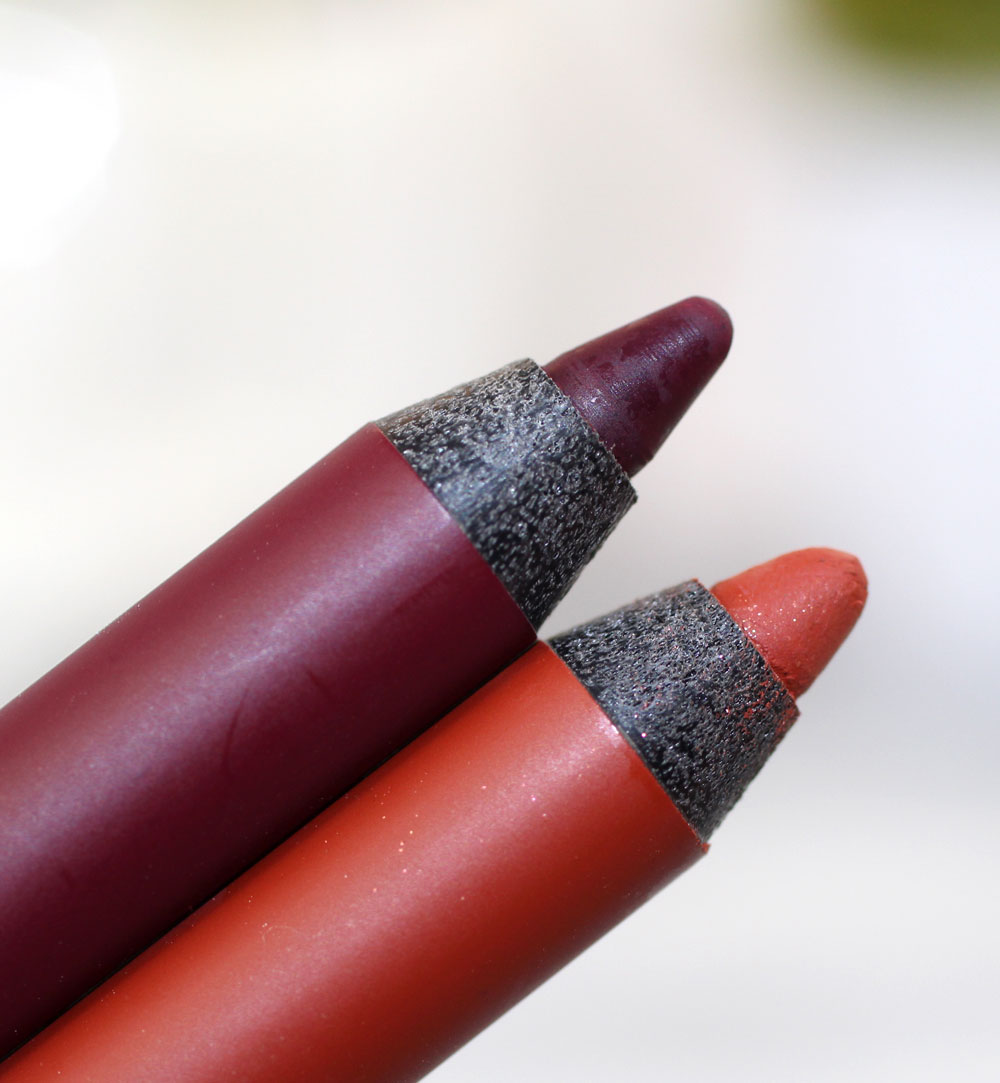 Again – I love the 24/7 Glide On Eye Pencils ($20) from this collection, but I think they are a bit too red to use on the lower lash and water lines. Maybe it works on some people – just not me! I think Alkaline is a bit easier to work with on the lower bits.
Overall, I love, love, love the Urban Decay Heat collection! I hope they continue to add more warm tones to their line up!