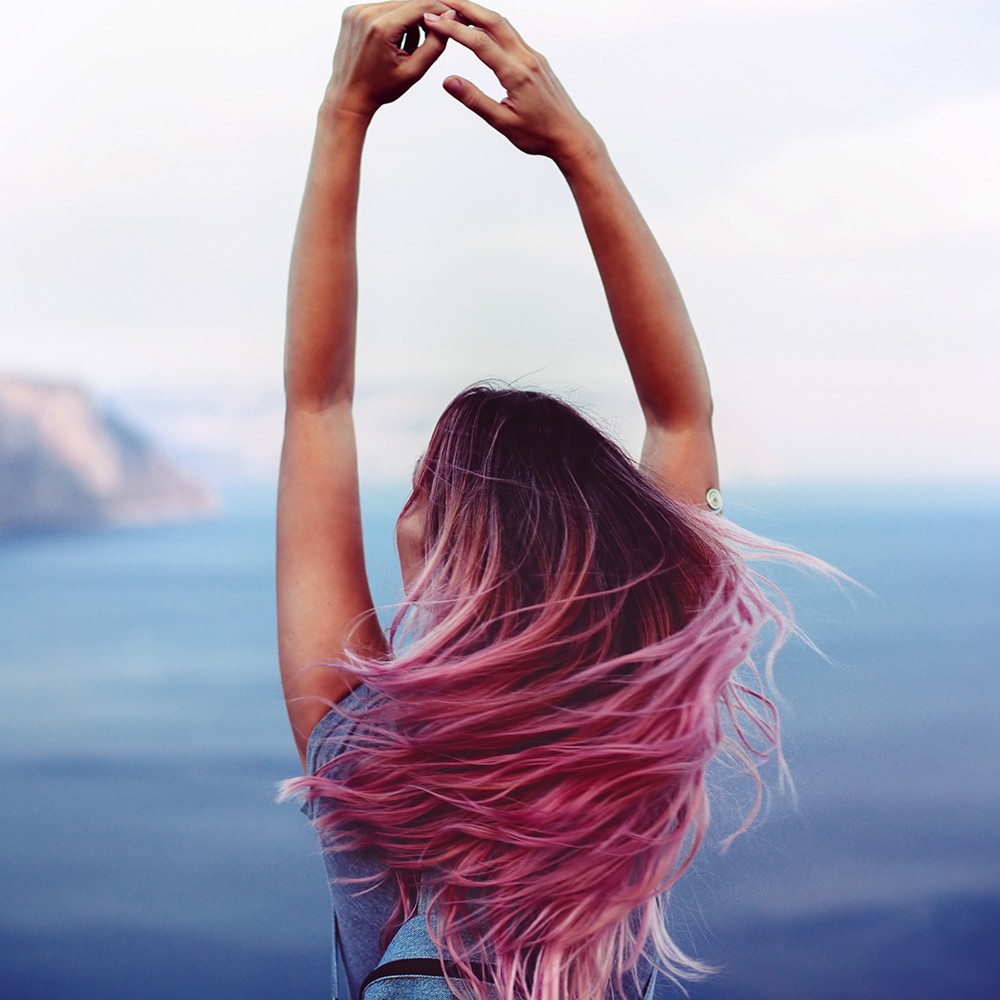 What are the best cruelty free hair products for frizzy hair?
Stef from we heart this is going to Hawaii and needs a humidity game plan for her wavy hair! Do you have any frizz busters you'd recommend for her? Leave your ideas for cruelty free hair products in the comments below.
Living in Los Angeles, my hair is nowhere near as frizzy as it was when I lived in Baton Rouge, Louisiana (my home town), but it still gets a bit frizzy sometimes. And when I go visit my folks, I know I need to bring extra frizz-fighting cruelty free hair products, especially in the summer! My go-to frizz fighting cruelty free hair products are Paul Mitchell Ultimate Wave, which I use on damp hair to scrunch and define my curls (I never get crunchy hair – only soft curls), and Aveda Light Elements Smoothing Fluid Lotion, which I use on dry hair to smooth frizz without weighing my fine hair down.
The Lipstick League – week of 7.30.18
Please note that not all Lipstick League posts are cruelty free.
Painted Ladies – It's a battle between two loose powders, high end versus budget friendly. Which one passes the "please don't fall off my oily skin" test? Sheila shares the beauty blogger wear test between Chanel and Coty.
Phyrra – Need a new sunscreen? I've rounded up over 100 of the best budget-friendly cruelty-free sunscreens for under $20!"
Prime Beauty – loves products that do double-duty and these stunning Sterling Silver Necklaces from Lilu Lip Care do just that!
Slashed Beauty – What is jade face rolling? Is it all a fad, or can it really benefit your skin? Learn about what face rolling does for your skin and an affordable tool suggestion!
we heart this – Whether you were bit by the travel bug or are a bit of a homebody, this eye shadow palette from Urban Decay will remind you that, baby you were Born to Run…
Blushing Noir – If you ever wanted an inexpensive, phenomenal matte eyeshadow palette that has 21 shades of both neutral and brights then you HAVE TO BUY the Karity 21 Matte Eyeshadow Palette!
EauMG – Have you ever heard of the term "flanker" but doesn't know what the heck that means? I give a brief explanation, some examples and three quick reviews here.
My Beauty Bunny – is giving away FIVE Too Faced Peach Perfect Comfort Matte Foundations. Entering is super easy – go check out her post to see how!
(Wondering what the Lipstick League is? Find out here.)
Painted Ladies is Currently Craving: the gorgeous Mini Lila Eyeshadow Palette by Natasha Denona, a stunning palette of purple and champagne that's perfect to transition from Summer to Fall.