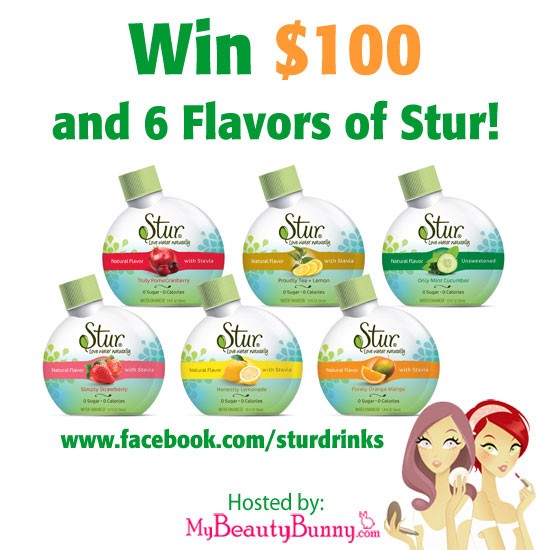 I've got a SWEET giveaway for you today boys and girls! We're giving away a $100 Visa gift card plus all 6 flavors of Stur – the vegan water enhancer made with stevia. WAY better for you than the sucralose-filled competitors.
STUR natural fruit flavors are derived from real fruit, similar to extracts you find in fruit cordials. Just squeeze in water for a flavored drink – each bottle makes 10 8oz. drinks!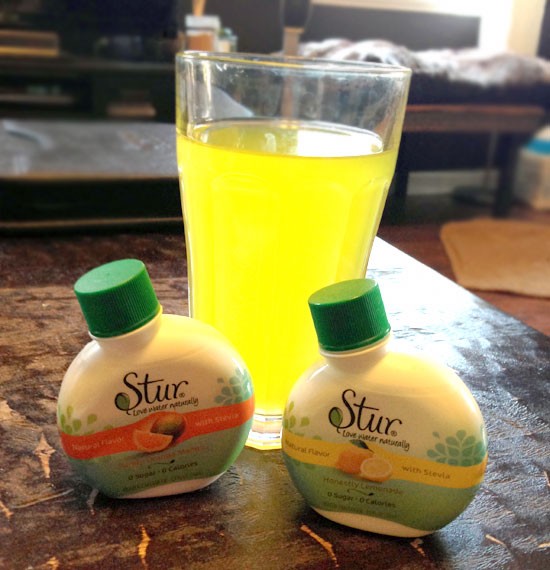 -0 calories
-0 sugar
-7 essential vitamins
-NO artificial sweeteners, colors, or flavors
From the founder of Stur: "STUR actually stands for 'Savor The Ultimate Reason' – when my wife and I were pregnant, during the tough times, we always kept sight of our ultimate reason of building a family. For those of you trying to lose weight, manage diabetes, or just be healthier and drink more water – whatever your ultimate reason, we hope you stay confident and that STUR helps you reach your goals."
Flavors include:
STUR Orange Mango
STUR Lemonade
STUR Wild Strawberry
STUR Lemon Tea
STUR PomeCranberry
STUR Cucumber Mint
You must be a US resident, 18 or older to enter. By entering, you agree to the official rules.