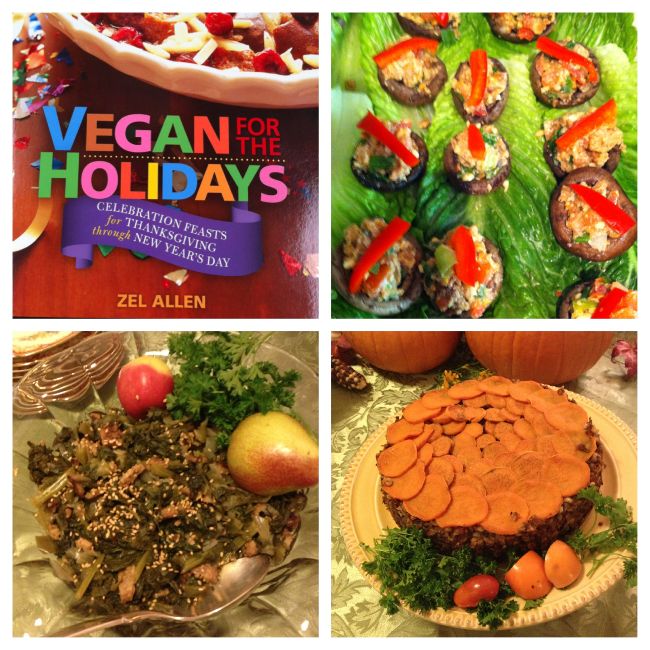 If you're vegan, vegetarian, or just trying to fit more fruits and veggies into your diet, you need to snag a copy of Vegan for the Holidays!
My boyfriend's parents, Zel and Reuben Allen, run a fantastic vegan blog (started before the word "blog" even existed!) called Vegetarians in Paradise. Zel has written two cookbooks: The Nut Gourmet and Vegan for the Holidays. I'm not veg or vegan, but I have tried many of these recipes and I love them! Gregg and I made the Tempeh Bacon Stuffed Mushrooms for Thanksgiving last year and OMG it was so good! I had to stop myself from eating them all before we made it to Zel's house.
Here's what Rory Freedman, author of Skinny Bitch, had to say, " Zel's imaginative recipes bring elegance and flavor to the festive table. Vegan for the Holidays, with its delicious creations all garnished to the max, makes Thanksgiving through New Year's joyfully memorable. This is the go-to holiday cookbook not only for savvy vegans, but also for everyone with a desire to eat healthier."
And just because these are "holiday" recipes, doesn't mean you can't make them year-round! They are great for dinners at home with the family or as bring-alongs for parties of any type!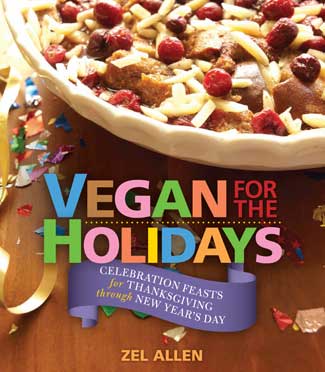 Want to win a copy? Just enter via the Rafflecopter widget below! Good luck!
Open to US residents 18 and older only. By entering, you agree to the official rules. Ends 09/21/2013.