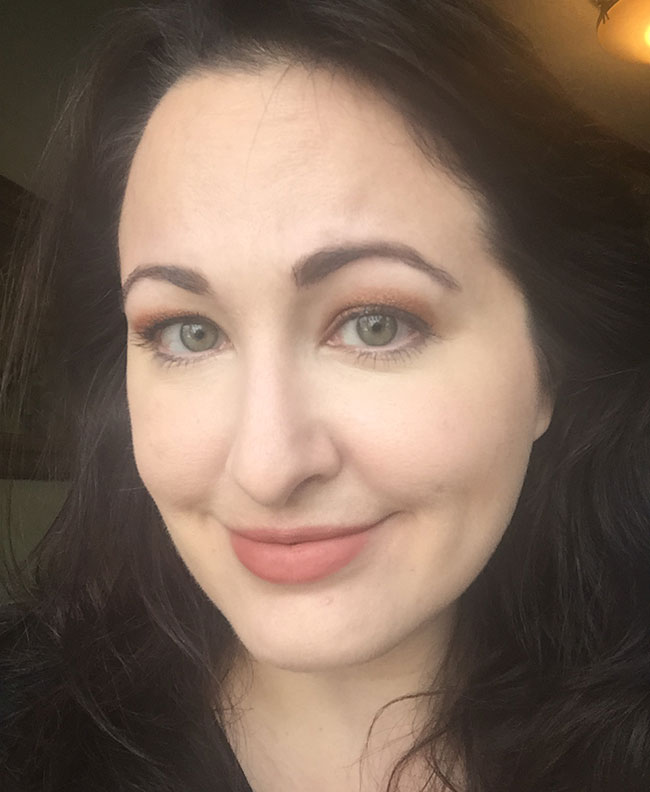 Youngblood Cosmetics Mineral Makeup and Contour Palette Review
I've always been a big fan of cruelty free brand, Youngblood Cosmetics. The brand uses only high quality minerals and many of their products are vegan. They don't use zinc oxide, talc, parabens, harsh oils, artificial fragrances or artificial dyes. I'm sharing this photo (above) to show you that you can get full coverage with their loose Natural Mineral Foundation (vegan and gluten-free).
At first, I only used the Natural Mineral Foundation (in shade "Pearl") with their Kabuki Brush, and it only gave me light to medium coverage (depending on how many layers I added). Then I realized, that if I used a small brush, I could go over blemishes, dark undereye circles and hypepigmentation (brown and red acne scars and spots) for maximum coverage. I'm not wearing any other concealer in the photo above, and I did no Photoshopping. I'm quite pale and I have a lot of acne scars right now (currently trying to get rid of them with a series of IPL (laser treatments) from Beverly Hills Rejuvenation Center). So this is pretty impressive!
The formula for this powder is not like others you may have tried. If you rub a bit between your fingertips, you'll feel how silky smooth it is – almost a wet feeling (even though it's not). It doesn't settle into fine lines (if you have very heavy lines, you can use their Mineral Primer first), and it doesn't sting when you start to sweat (like another major mineral brand that I've tried). I even wear it to the gym sometimes! It doesn't make me break out, and it actually stays on through the whole workout.
The brand was started by Pauline Youngblood, who worked as a paramedical aesthetician for dermatologists and plastic surgeons. She realized the need for a foundation that covered sensitive, damaged/healing skin while actually improving the quality of the skin. No irritation or breakouts. No glitter or shimmer. Just amazing pigmentation with natural ingredients. It's great to use after laser hair removal, laser skin treatments, or anytime! If you've had major laser work done, wait until the skin is completely re-epithelized. Use a flocked sponge instead of a brush to minimize irritation to your healing skin.
If you have oily skin, you can start with either the Mineral Primer or a light dusting of the Mineral Rice Setting Powder (I use the pressed variety in "Medium"). If you have dry skin, use the Mineral Primer or the Hi Definition Hydrating Mineral Perfecting Powder. Don't use your foundation after a heavy petroleum based balm or cream, or you might notice some caking. Start by putting a small amount of the powder into the lid, then swirl the brush and tap off any excess. Start on the outsides of your face and work your way in. Then use a smaller brush to conceal any spots or dark circles. You can finish with a light dusting of the Mineral Rice Setting Powder.
If you're still not convinced that a loose powder is for you, Youngblood also has liquid, pressed, creme and moisture tint foundations. I really like their liquid foundation too (I use shade "Pebble"). It also comes in a wide variety of shades. Truly something for everyone!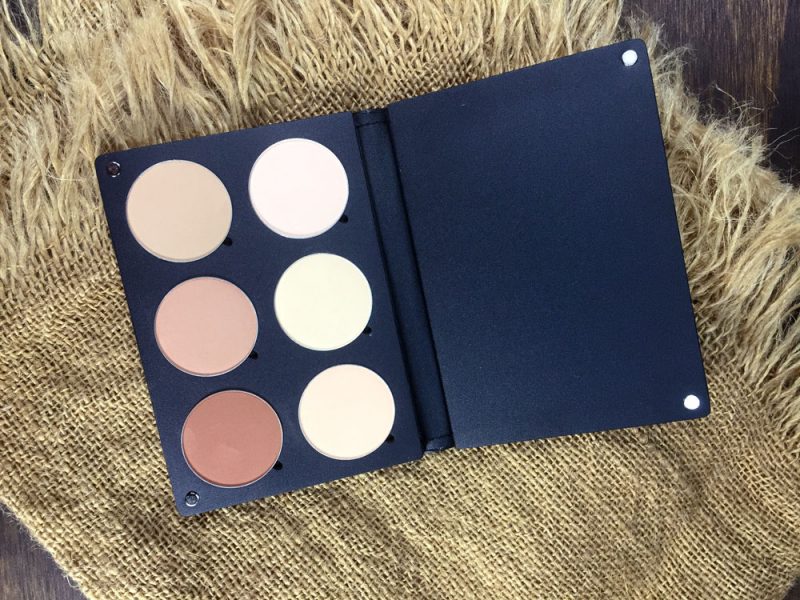 Oh – and in the photo above, I'm also wearing Youngblood IntiMATTE Mineral Matte Lipstick in "Secret" (vegan) as well as their brand new Contour Palette (also vegan), which has 3 powder shades for highlighting and 3 powder shades for contouring. Let me tell you – it's so easy to use! I used their Blush Brush (the Contour Blush Brush would be great for this too) to add the medium contour shade to the contours of my cheeks (starting near the ears and angling down toward my mouth – but not TOO far!). I added a bit to define my jawline and a bit on my temples. I used a light blush right above the contour on my cheeks, and then a highlight on top. I also added a bit of highlight down the length of my nose, between my brows, and above and below my lips.