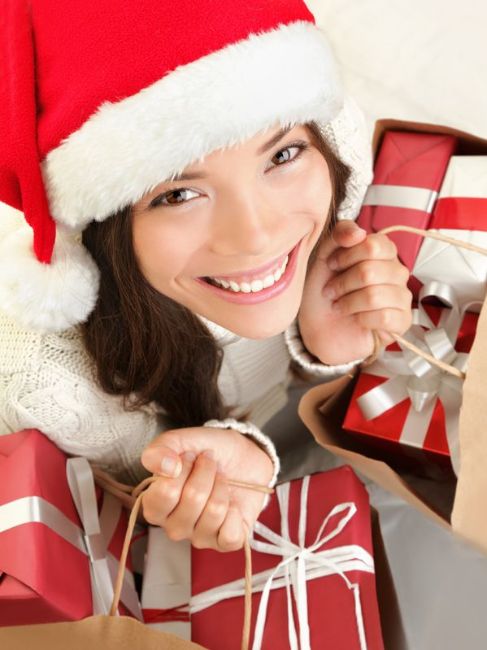 The Holidays are coming, the holidays are coming… are you ready?
It's never easy to get that perfect something for that perfect someone. Let us help! Youngblood is making gift giving a little easier this season with Youngblood's beautifully assembled kits. There's a little something for everyone and hopefully a lot of help to you.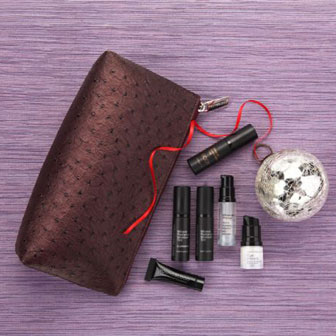 This 6 piece set features Youngblood's best sellers. Be prepared for gorgeous skin from head to toe. Mineral Primer to smooth away imperfections such as fine lines and pores. Creating that ideal canvas for the Liquid Mineral Foundation, which hydrates the skin while providing coverage for a flawless, pore-free finish. Also comes with Eye Impact Quick Recovery Eye Cream for instant hydration and reduction of eye puffiness for an open-eyed fresh look. The Mineral Radiance Moisture Tint hydrates and protects the face with a beautiful glowing finish that also shields delicate skin from environmental damage. Along with Mineral Radiance Moisture Tint Illuminating for that perfect golden sheen for face. The Mineral Illuminating Tint Body to moisturize bronze arms, legs, shoulders and more with yummy smelling Shea Butter and Coconut Oils. All packaged up in a stylish travel bag.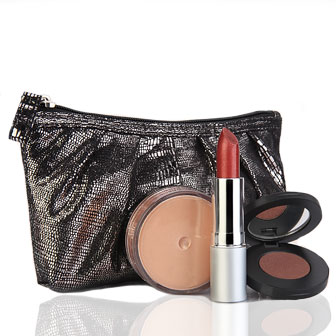 Don't let those winter blues steal your shine. Get fresh faced with the Holiday Glow Gift Set dressed up in a gorgeous snake-print clutch. Includes a pressed individual Eyeshadow in Czar, a festive cinnamon shade to spice up lids. Lipstick in Mystere for bright berry toned lips that stay fresh-looking and moisturized for hours; and the Lunar Dusk bronze powder for beautifully sun-kissed skin anytime of the year.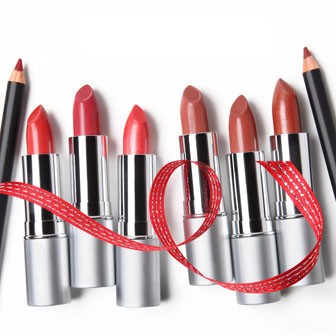 Pucker up with a limited-edition lipstick set in a specialty designed box. Choose from Nudes or Pinks for harmonizing shades with a complimentary Lip Liner Pencil. The Nudes combination provides soft neutrals: Lipstick in Brown Sugar, Barely Nude and Honey Nut with Lip Liner Pencil in Malt. The Pinks for that perfect rosy look: Lipstick in Rosewater, Pink Lust and Coral Beach with Lip Liner Pencil in Rose.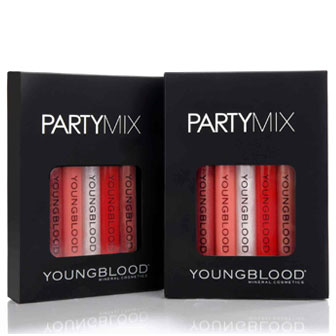 Be the life of the party with this limited-edition full-size gloss set. Get a sexy and buxom pout with our non-sticky, lip-plumping formula. Instantly fuller lips without the tingling and irritation often found with other lip plumpers. Included colors: Coy, a sheer apricot-pink; Gauva, a delicious pink-red; Reflection, a clear and iridescent shade of shimmer; and Mesmerize, a warm and rosy gold shimmer.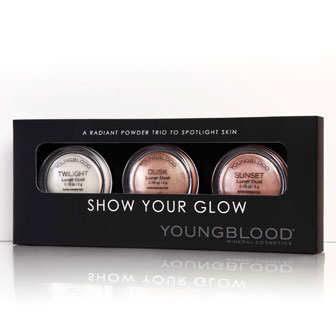 Shine bright this season with Youngblood's illuminating Lunar Dust in three shades, Twilight, Dusk, and Sunset. Let your skin capture the spotlight with these glow-giving powders. Winter blahs, no more!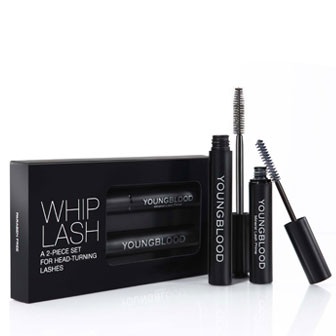 Get traffic stopping lashes with the Whip Lash mascara kit. Mineral Lash Prime is a nourishing formula applied to lashes before mascara leaving fuller and thicker lashes. Finish up with Outrageous Lashes Mineral Lengthening Mascara for plump, extended, and defined lashes.
These beautiful kits are great gifts for that special someone looking for color, shimmer, and glow this holiday season. Give her the gift of beauty.