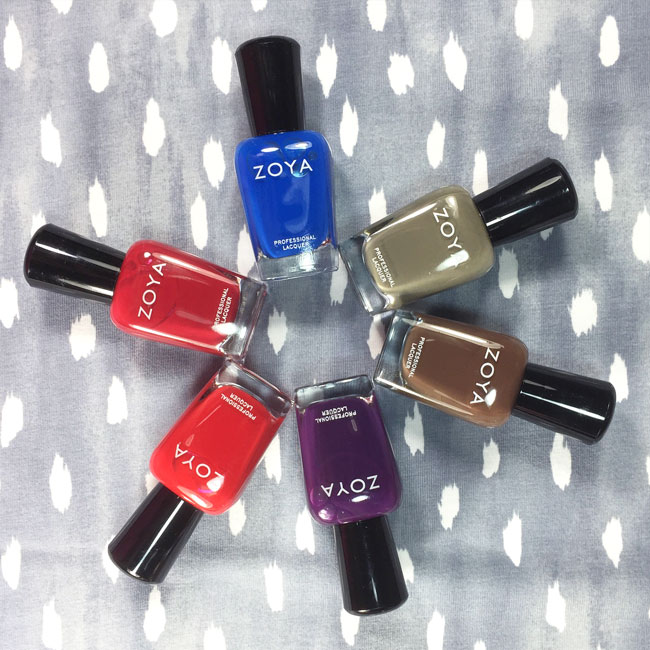 Zoya Focus Fall 2015 Collection Swatches
Cruelty free and vegan nail polish brand, Zoya, always has something new for us! For the Zoya fall 2015 season, the brand has come out with two collections – "Flair" is a collection of shimmery, metallic shades and "Focus" is made up of opaque (matte, but with a shiny finish) shades.
Let's take a look at the Focus collection. The Focus Collection features six strong, solid shades for fall. The densely pigmented cream formula features a unique, micro-grind pigment that allows for extra-smooth, streak-free application.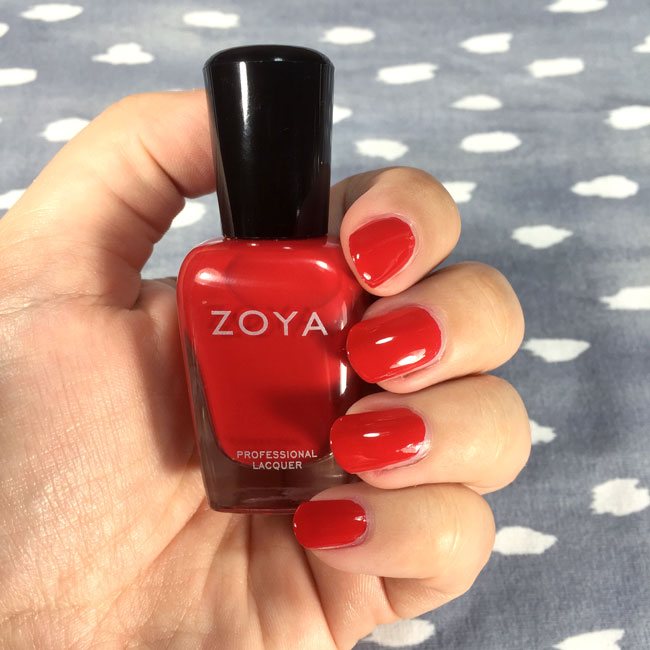 Hannah is described as a clear, classic red cream with a balanced (neutral) undertone. I feel that this red can work on any skintone – it's certainly a classic red!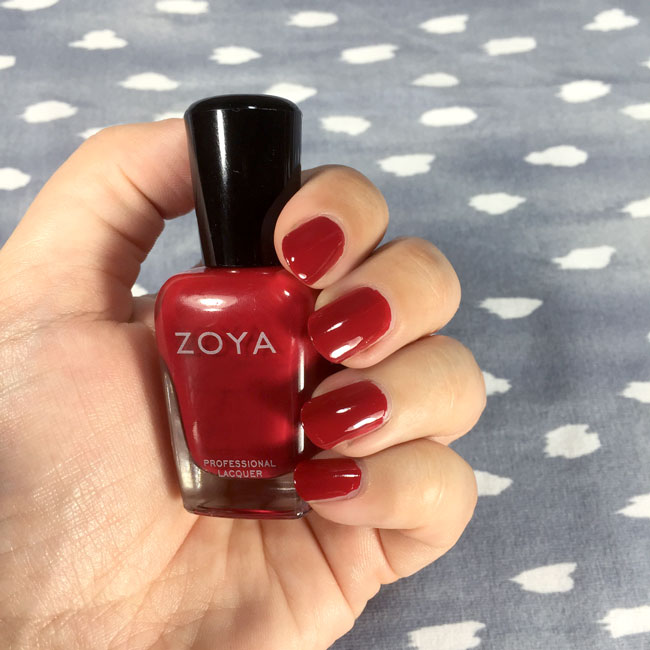 Janel is described as a deep red cream that has a warm undertone. This is my absolute favorite. I have warm, yellow undertones, so I really love this deep red.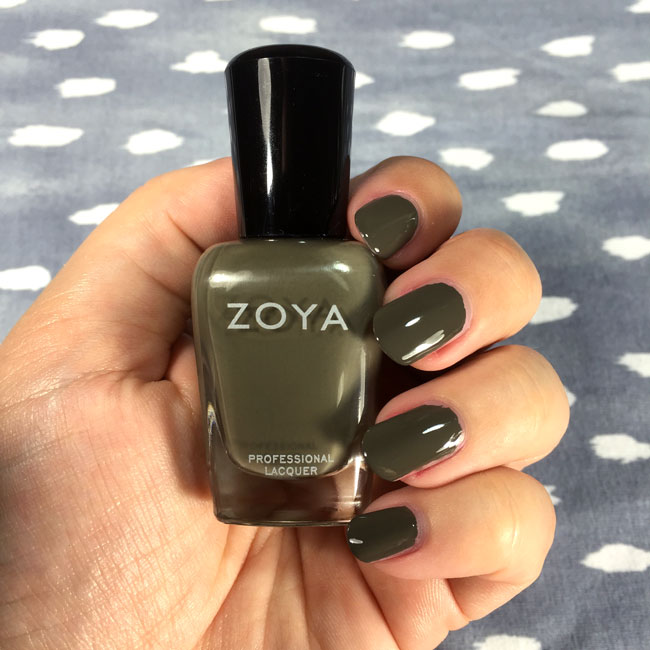 Charli is described as a dusty taupe cream that has a hint of green, but is still a perfect neutral. This is a great shade for fall.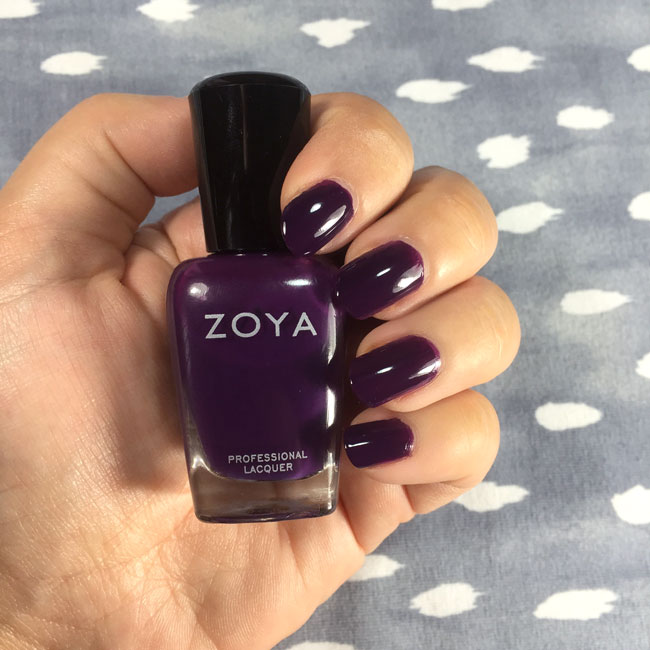 Lidia is described as a rich eggplant cream that has a blackened purple base and just a hint of red to make it more wearable for all skin tones. This is a very dark purple. Very vampy!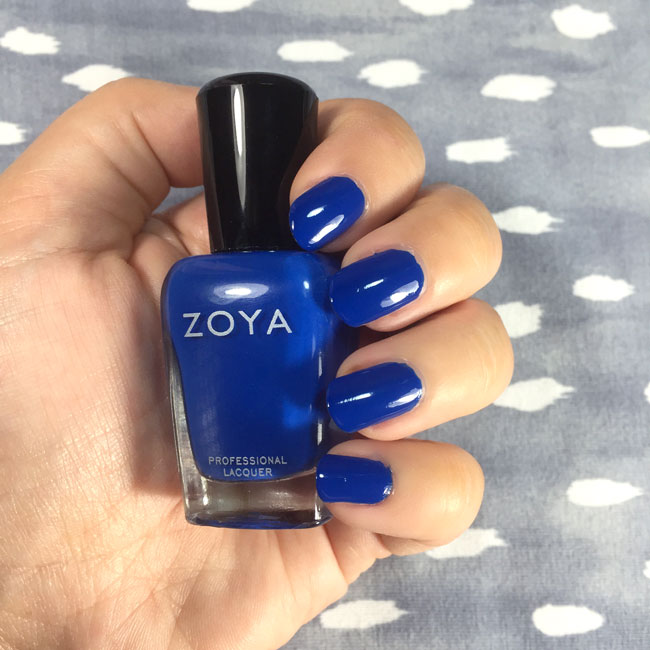 Sia is described as a true, royal blue cream. Please note: This is a highly pigmented shade. Make sure to apply a base coat to prevent staining. Even though this shade has the same name as one of my favorite singer/songwriters, I just can't get into blues. It's a pretty blue, but not something I would wear regularly.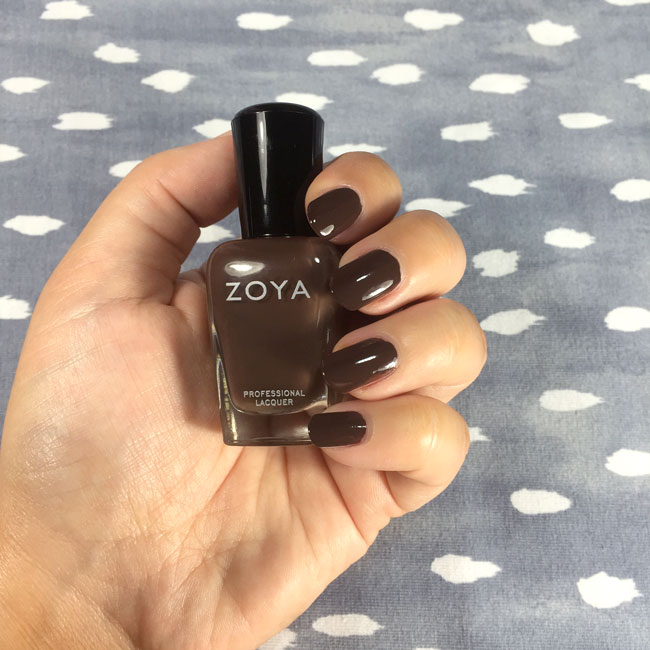 Desiree is described as a classic sable brown cream that has just enough gray to keep it cool in tone. I'm not a huge fan of cool browns. I think a warm brown would look better with my yellow undertones. But cool toned girls could rock this shade. And browns are always popular for the fall!
Flair collection swatches coming soon to My Beauty Bunny! Which Zoya Focus shades would you wear? Love? Hate? Tell me in the comments below!