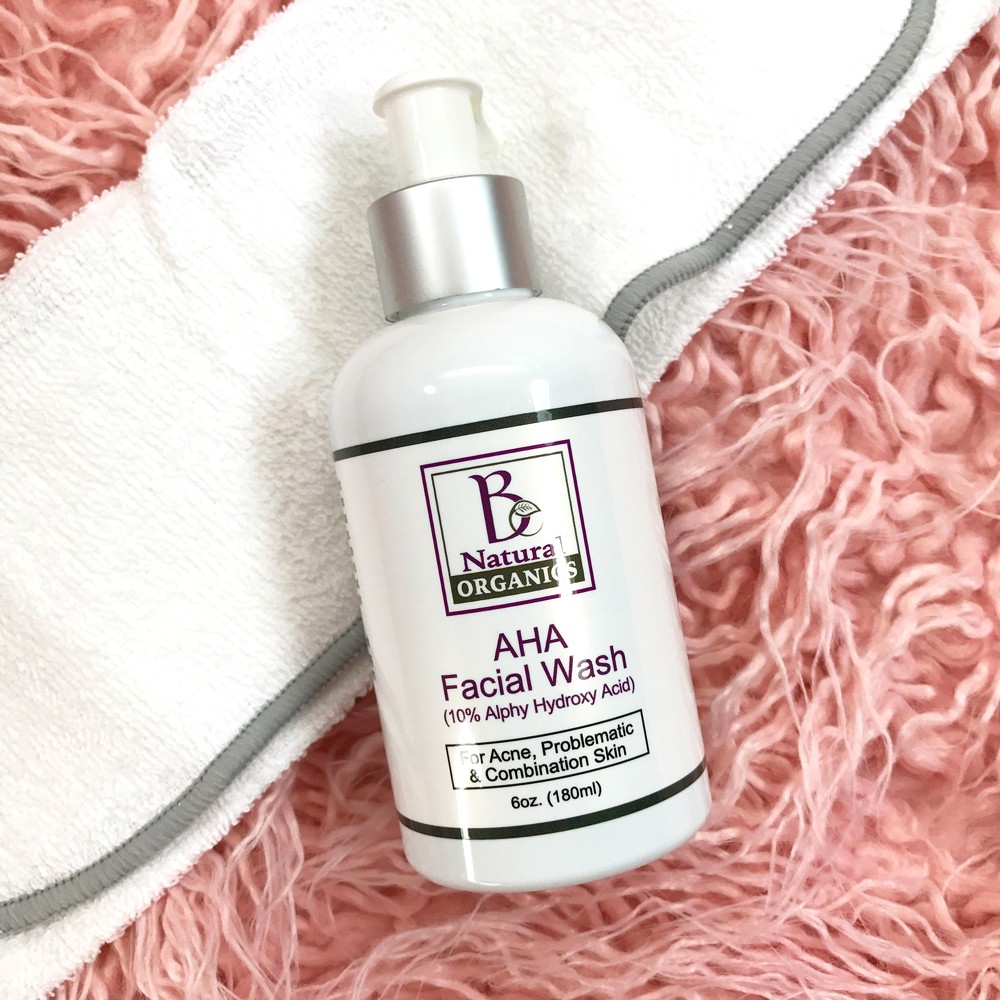 Are Natural Products Better?
Question of the Week: Is a beauty product being labeled green, natural or organic a selling point for you?
Personally, I'm more concerned with whether a product is cruelty free (plenty of "natural products" aren't!), and if it's effective or not. If it's green, natural or organic, that's definitely a plus for me, and it could be a tie-breaker between two products for sure. Unfortunately being "natural" doesn't have a standardized definition and it's very overused in the beauty world. They call it greenwashing, and it basically means brands often jump on the green beauty bandwagon without any legitimate evidence to back up their claims.
Not all of the "bad" ingredients that some people avoid actually have peer reviewed research to back up their reasoning for being harmful. Does that mean they're safe? No, not necessarily. It just means that there's a lot of misinformation out there and a lot of scare tactics used by brands to get you to buy.
I appreciate retailers who do the legwork for me, and only sell clean beauty brands that meet their standards. Credo Beauty, The Detox Market and Whole Foods are all good ones. Unfortunately, they each have their own standards, which may be different from YOUR standards.
The EWG is also a resource to find out if your favorite products and ingredients are safe, but I tend to think they are extreme, and I have also heard that there may be conflicts of interest because some of what they offer is for-profit. I don't know that for sure, so don't quote me, but I have heard that from more than one person in the biz. To make things more confusing, a lot of these types of organizations actually SUPPORT animal testing because they believe that will make products safer (there's no actual science behind that theory). So – as you can see, I'm a little bit conflicted.
Anywhoooooo! An example of a product that lives in the worlds of "natural/safe/green" AND super effective is the Be Natural Organics AHA Facial Wash (pictured above). The face wash has 10% GLYCOLIC ACID! That is a lot! And my skin is loving it! I have added this to my routine and breakouts have vanished, my skin looks smoother and more even, my pores look smaller, old scars are fading, and I actually feel comfortable going without makeup – just a little concealer here and there. The formula is vegan, cruelty free, gluten free, sulfate free and has an EWG toxicity rating of 2!
The Lipstick League – week of 7.10.17
Please note that not all Lipstick League posts are cruelty free. 
EauMG – My log has something to tell you: House of Matriarch has launched a limited edition collection of perfumes inspired by Twin Peaks.
Gouldylox – Sure, your summer started out cute and perfect, but now that's it's half over, skip the fussy products and go for these beauty quickies.
My Beauty Bunny – has swatches of all the Urban Decay pink Vice lipsticks. Thinking about buying? Check the review first!
Phyrra – This guide will make you an expert with all the Cruelty Free Drugstore Brands! It's now easy to shop cruelty free at the drugstore!
Prime Beauty – is fanning the flames of the new Urban Decay Naked Heat Eyeshadow Palette and has a tutorial to show you how to use it!
we heart this – found a dry lip slayer…a pout savior! We'll never be without Dermalogica Nightly Lip Treatment again.
Beautygeeks – has four easy steps to decoding Deciem, the renegade Canadian beauty company that names its products after the key active ingredients that are in them.
Beauty Junkies Unite – Not only is Amber's blog turning 9 this week (yes, NINE years!), she cares about your skin being protected from harmful UV rays. To celebrate her bloggy-versary go on over and enter her Avène Sunscreen Prize Pack Giveaway, valued at $140. 3 winners!
Blushing Noir – The Nordstrom Anniversary Sale preview days have arrived! The best in beauty exclusives, major deals and Fall trends right at your fingertips!
(Wondering what the Lipstick League is? Find out here.)
EauMG is Currently Craving: I told myself that I'm not buying anymore eyeshadow palettes for the year, but then Marc Jacobs dropped six new Eye-Conic Palettes that are absolutely gorgeous. How can I resist?