Question of the Week: Are you buying anything during the Ulta 21 Days of Beauty sale?
Well, I wasn't going to buy anything. In fact I didn't even know Ulta was having a sale until I saw this Lipstick League question! But then I remembered I wanted to try the new Tarte Shape Tape foundation, so I headed over to Ulta on Friday. The 21 Days of Beauty sale is a 3-week long event and each day there are different products on sale.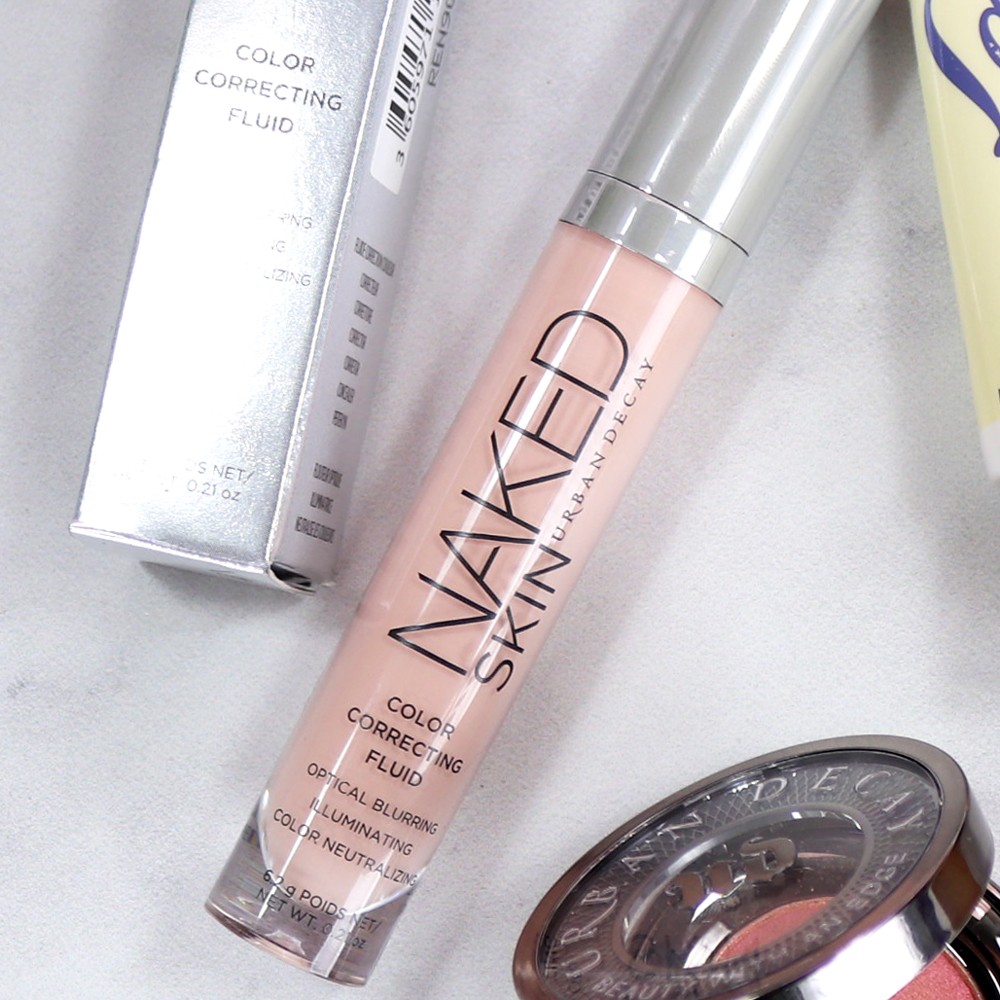 I was inspired by Emily Wolf Beauty's YouTube video where she shows how to cover dark circles and bruises. I have played around with color correctors but never found a pink or peach toned one that I love. I had my makeup done at Blushington recently and they used the Stila peach color corrector on me. It looked great, so I walked around Ulta to see which color corrector called out to me. I decided to try the Urban Decay Naked Color Correcting Fluid in Pink. I was hoping it would be better for my oily skin than the creamy Becca or Stila versions. The Ulta employee warned me that it was VERY light, and she was right. But my skin is pretty pale right now, so it seems to be working for me. I apply a bit under my eyes and on my dark spots and put concealer and foundation on top. So far, I'm really loving it. I may buy the Stila palette at some point as well!
UPDATE: After writing this post, I saw that Tarte is having a flash sale on their sale items, so I bought the Limited Edition Color Correcting Palette for only $15! Use this link and enter code FLASH25 for an extra 25% off all sale items! The sale ends tonight!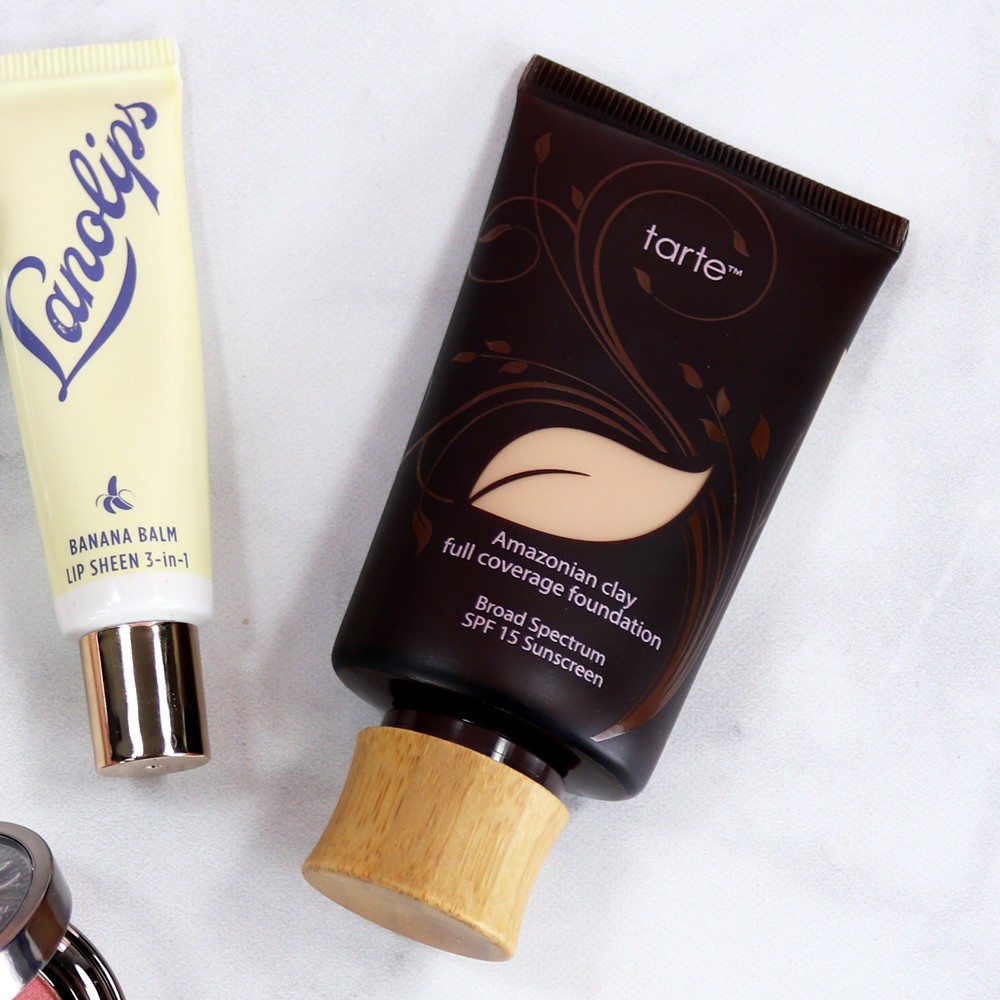 I swatched lots of shades from the matte and hydrating collections, walked around the store for an hour – letting them oxidize, trying more shades…finally I came to the conclusion that they sadly don't have a shade match for me. The Shape Tape Matte foundation seemed like a new and improved version of Urban Decay's All Nighter foundation. The Tarte one seems like it blended more easily and didn't dry down as much as UD. Great for oily skin with big pores, because that means it won't "sit" in your pores as much. But I only tried it in-store, so not the best basis for an actual review. I'm really bummed that they didn't have a color match for me.
I normally use Tarte Amazonian Clay Full Coverage Foundation but as I was swatching, I realized the color I have been using (Light Sand) was wayyyyy too dark for me. I think my skin has lightened up over the winter, and I'm just figuring it out in March! So, I bought Fair Sand at Ulta, which looks too light, but it actually oxidizes a little bit after you apply it, so it's a better match than the darker one I've been using. I've never found a perfect match with any foundation, but this is the best formula for my oily, large-pored face by far. My acne coach says I shouldn't use it, but I haven't found anything better. As long as I keep my diet and acne skincare regimen tight, I don't seem to have any issues with it.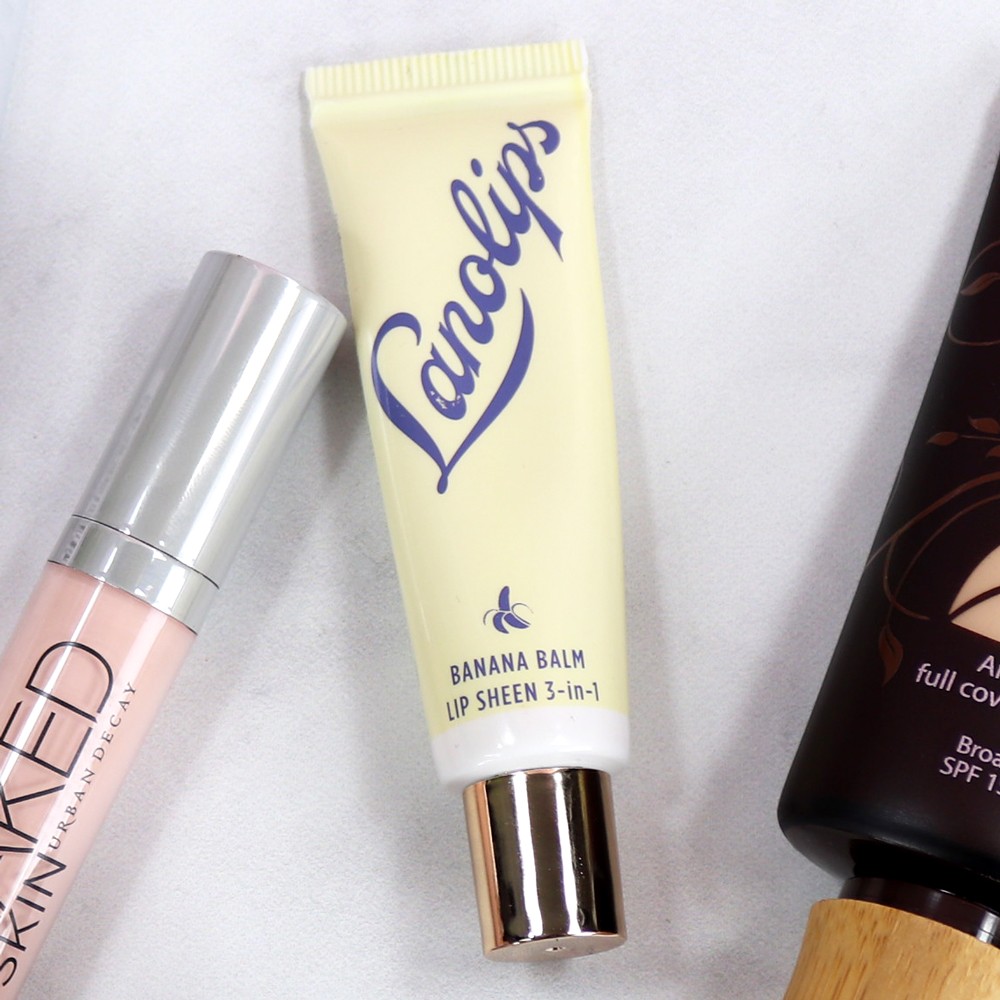 While I was on my little shopping spree, I also picked up some Lano Lips Banana Balm. Holy cow you guys – this stuff is awesome! I already knew how much I loved Lano Lips, but this banana flavor is SO GOOD. This and the Dermalogica Nightly Lip Treatment are the only things that keep my lips from being chapped year round. This heavy duty lip balm is not vegan, but it is not tested on animals, and the owner has assured me the lanolin is sourced from ethical, happy sheep farms. The sheep's wool is sheared painlessly but the sheep are not harmed.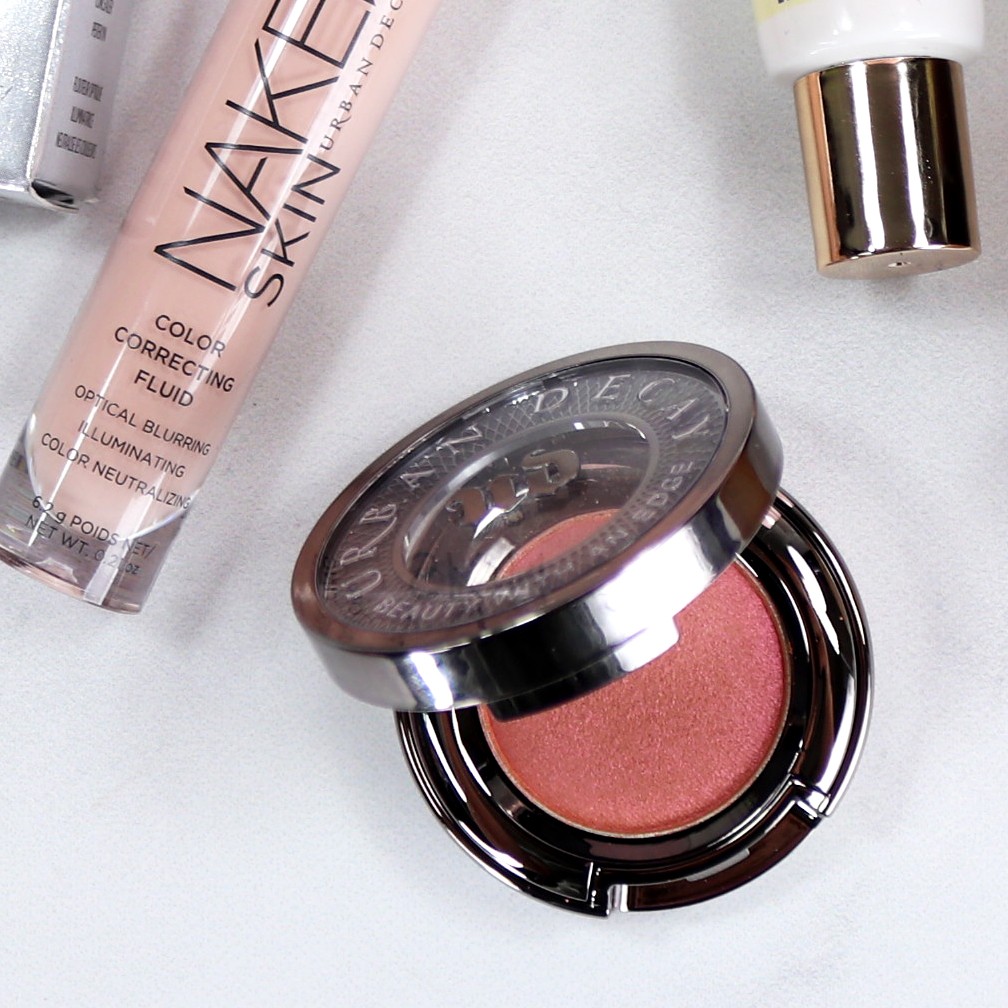 And finally, I was so happy that the day I chose to shop the Ulta 21 Days of Beauty sale, was the day the Urban Decay eyeshadow singles were $10 each (normally $20)! I picked up Fireball, which is a gorgeous shimmery peach with pink shift. I don't know how I didn't have this in my life already because it's GORGEOUS!
I'm just mad that I brought my $3.50 coupon with me and totally forgot to use it. Because I am a terrible coupon-er! Are you guys shopping the Ulta 21 Days of Beauty sale? What are you getting?
The Lipstick League – week of 3.19.18
Phyrra – Ever wonder what a beauty blogger's home looks like? Check out my New Home Tour 2018!
Prime Beauty – The mermaid makeup trend is going strong and I've discovered the perfect mermaid palette for us ahem, mature women. The BECCA Ocean Jewels Eye Shadow Palette is gorgeous and fun to use AND I'm giving one away!
Realizing Beauty – MAKE UP FOR EVER has released two new ULTRA HD complexion products. See why you might need to add the new Underpainting and Soft Glow to your collection.
Slashed Beauty – Watches are more than timekeepers, they can be unique fashion accessories. Check out how Miranda's husband styles his wood watch, and enter to win one for FREE (men and women's styles available!)
we heart this – Pixi Rose Caviar Essence…doesn't that sound luxe? Wait 'till you see how luxe it LOOKS, too!
Beautygeeks – Ever nipped out for a sec, sans makeup, with unwashed hair and wearing your rattiest at-home outfit – and run into the last person on earth you wanted to see at that moment? You needed this, the best beauty advice ever.
Blushing Noir – A quick, full-coverage makeup routine for a mom over 30? It's totally possible and don't worry… I got you.
EauMG – In honor of "it's officially spring", it's Purple Flowers Week on EauMG. I kicked off the yearly celebration with this hyacinth-heavy perfume by Mugler.
My Beauty Bunny – has found a non-surgical solution for lifting up hooded eyes and you can WIN it – head over to her blog to find out more!
(Wondering what the Lipstick League is? Find out here.)
Phyrra is Currently Craving: I would love a great tinted moisturizer for pale skin. I'm hopeful that the First Aid Beauty Ultra Repair Tinted Moisturizer SPF 30 in Fair is a match for me!