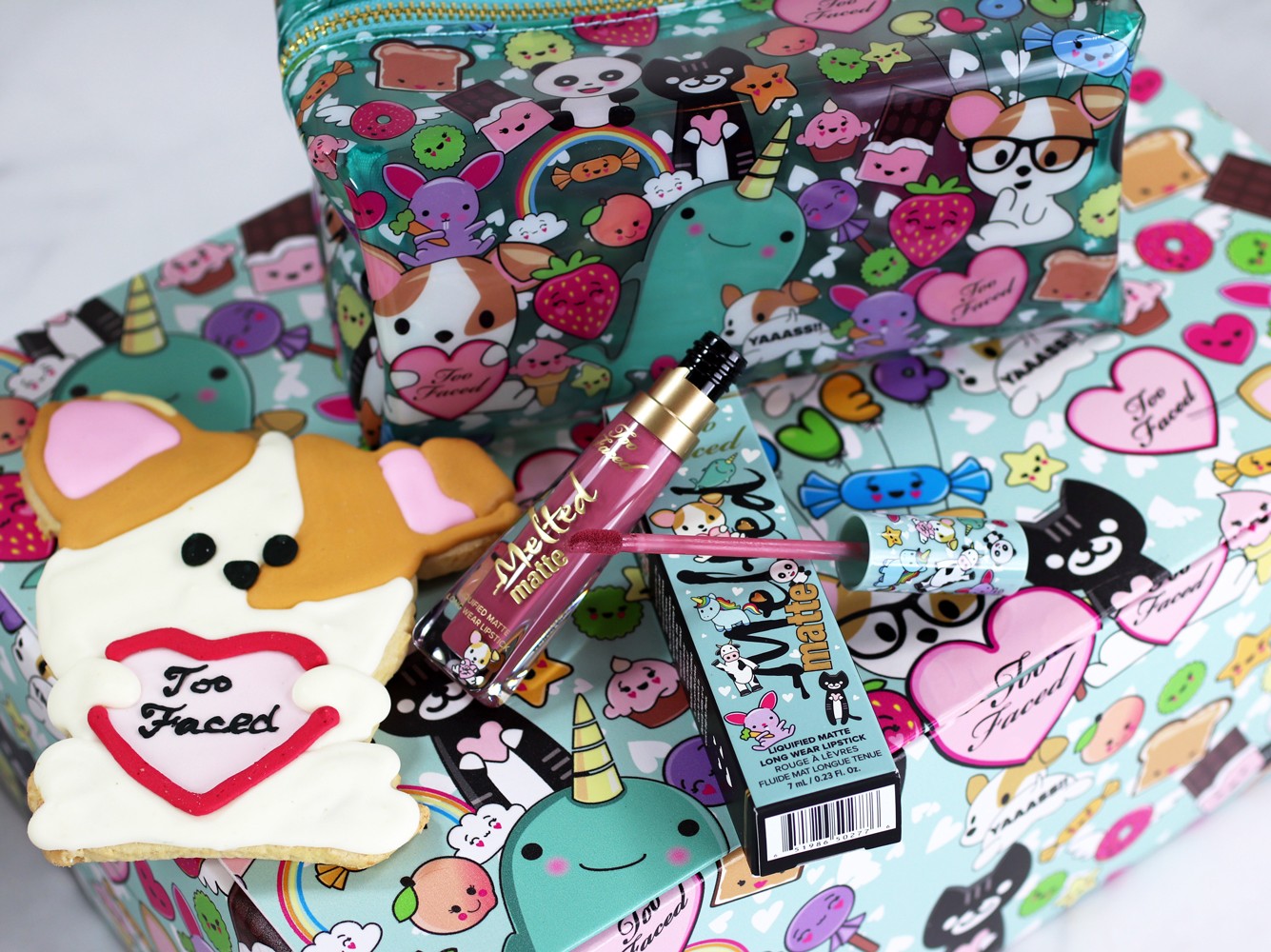 Too Faced Melted Clover Liquid Matte Lipstick and Clover Makeup Bag Review and Swatches
Jerrod Blandino and the team at Too Faced just launched a new liquid matte lipstick called Melted Clover and I'm in love! It's a long wear, matte lipstick in a beautiful mauve shade they describe as a dusty rose. Of course, it's named after Jerrod and Jeremy's mini chihuahua, Clover. There's also an adorable Clover makeup bag that is just beyond kawaii!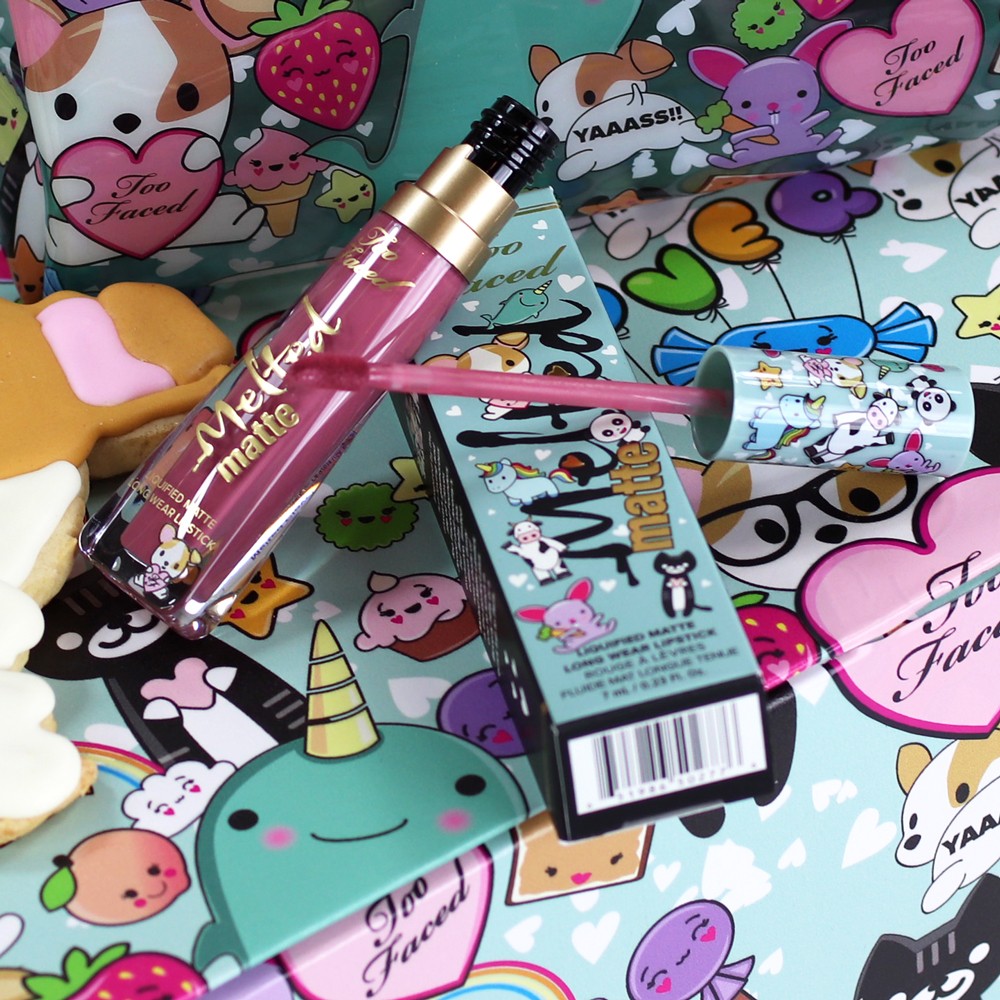 The Melted Clover Liquified Matte Long Wear Lipstick is the perfect bold mauve. I love mauves, but I hate the name "mauve" – it sounds so freaking boring when it really just means soft, cool toned, dark pink. But, I think this lipstick is anything but boring – it's the perfect in-between step between nude and bright pink or red. I can tell that this is going to be one of my go-to liquid matte lipstick shades for sure – I'm slightly obsessed with this color!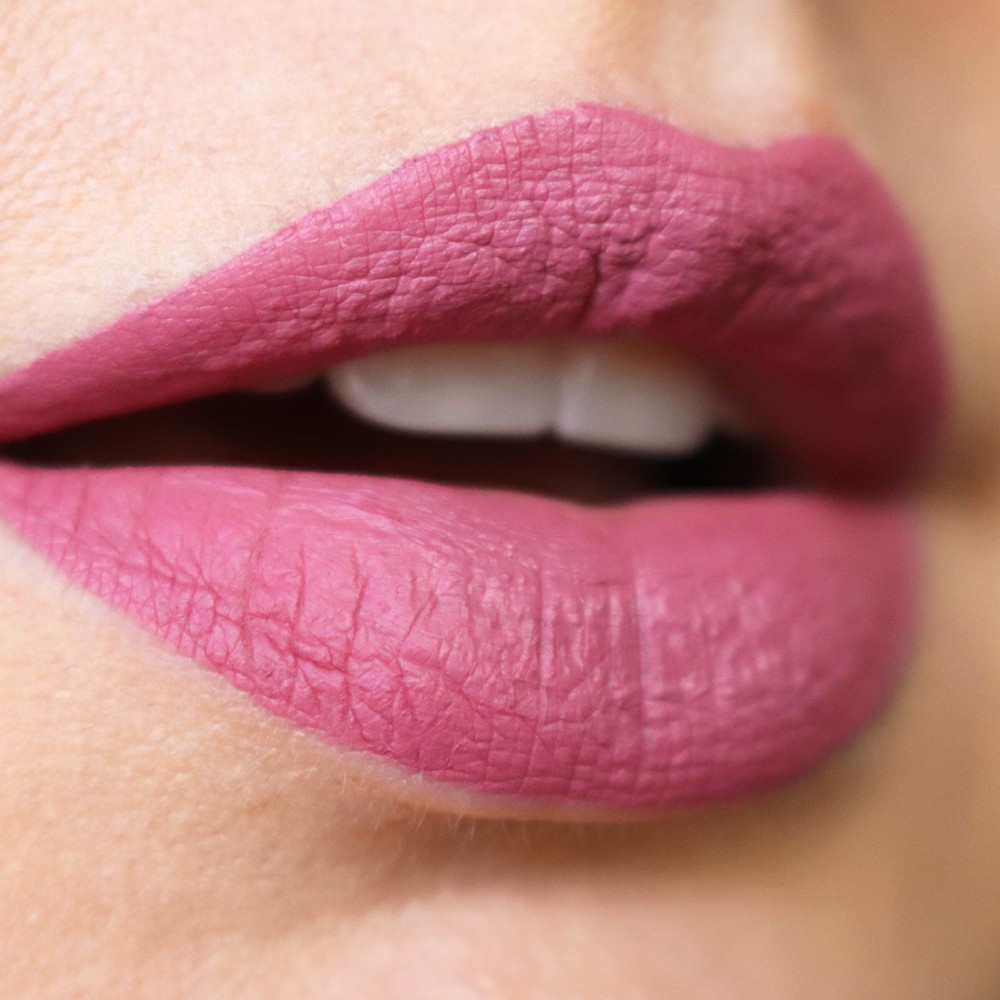 It's long-wearing and matte, so although I think it's pretty comfortable to wear, it's definitely not an uber-hydrating formula. The formula contains avocado oil, Vit E and hyaluronic filling spheres to moisturize, but at the end of the day, it's still a liquid matte lipstick. It contains "Volulip" which is supposed to help plump without any pain. I can attest that there is no stinging sensation of any kind. It starts out as a mousse and dries to a matte finish. I really love that because it gives me time to move it around if I make a mistake before it dries.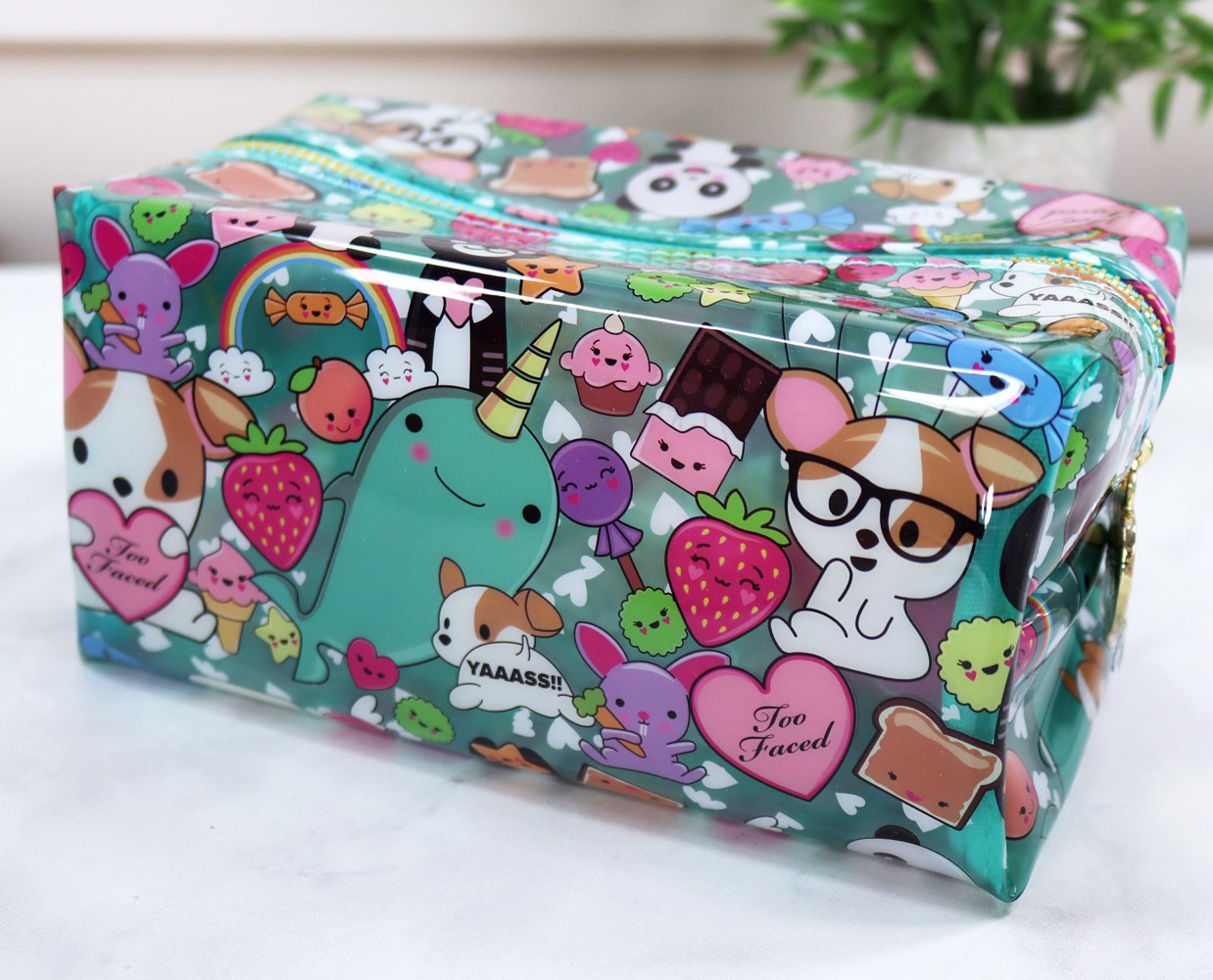 The Too Faced Clover makeup bag is just so stinking cute! It's got chibi cartoon drawings of Clover the Dog plus bunnies, candy, fruit, and lots of insider Too Faced characters like peaches and peanut butter and jelly sandwiches. It's made from see-through blue plastic (vegan of course) and although my press sample didn't come with it, the one on the website comes with a cute, detachable Clover keychain and faux fur pink pom pom. This will fit lots of makeup palettes, but being the makeup hoarder I am, I only wish they had an extra large option! Despite my need for ridiculously large makeup bags, this one is still super cute and I will be bringing it with me on my next Wanderlust Wednesday trip!
And if you haven't seen the Too Faced Clover Palette, I've got some pics and swatches for ya.