How to Avoid Foot Pain, Odor, Leg Pain and Varicose Veins
Leg pains, foot pains, and varicose veins affect many people of all ages (myself included!). Often these problems are brought on by the things we do in our daily lives (whether we want to admit or not). But, by changing our habits, we can avoid many of these issues.
Leg Pain
Leg pain can come in several forms. We can experience muscle cramps from dehydration or shin splints from running and jumping. Torn or inflamed muscles and tendons will also cause severe leg pain such as tendinitis. These can be avoided by always wearing supportive shoes, eating a good diet with plenty of liquids, and remembering to stretch out the leg muscles regularly. Stretching is especially important before any physical activity. If pain is severe and long term, see a doctor about venous insufficiency or other vein or vein valve issues. There may be outpatient surgical solutions. Compression stockings can also help, but see a doctor to get a good fit.
Foot Pain
Avoid aching feet with a few simple strategies. Keep your feet aired out. Opt for a well-built sandal during warmer weather. Avoid those that require your toes to grip the shoe. All shoe types should be sturdy with good arch support and stability.
If you need extra arch support, try Dr. Rosenberg's Instant Arches. They can be used for sandals, pumps, boots, flats, sneakers, or any type of shoe. One size fits all, and they can really help comfort your tootsies – especially if you're going to an event where you'll be walking or standing a lot. High heels can place seven times the amount of pressure on your feet.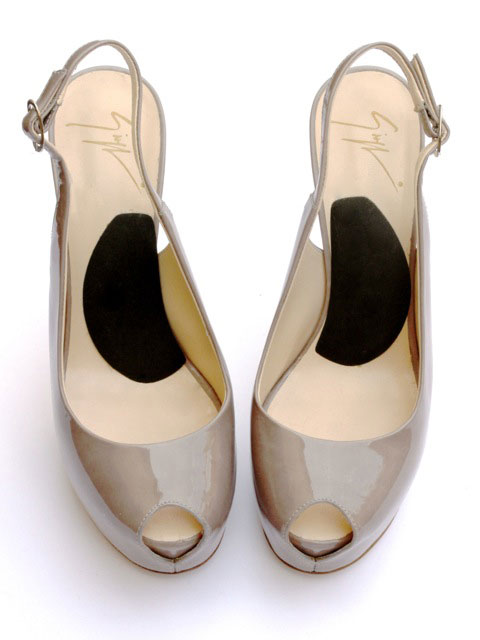 If you have narrow heels, you'll find that these keep your feet from popping out of your shoes. They come in black, gray and tan. Dr. Rosenburg has a variety of other products for people (like me) with constant foot pain.
For the ultimate in comfort, try Sofia Z shoes (for my vegan friends, there are several vegan options and more coming next year). You'll also want to protect your feet at the gym, pools, and in changing rooms to avoid athlete's foot.
Varicose Veins
Varicose veins are caused by pressure on the blood vessels which can cause their walls to collapse. They can be avoided by exercising regularly to increase circulation. Try not to stand for extended lengths of time. Take breaks to walk or sit down often. Most importantly, sit up straight and don't cross your legs as this will put unnecessary pressure on the veins. Maintain a healthy weight as well. Your legs receive more pressure when supporting those extra pounds. Try a rebounder (small trampoline) to get the blood and lymph flowing. You can also see a doctor to have varicose veins removed, or even injected with a solution that makes them collapse and absorb into your body.
Keep Your Feet Smelling Sweet
Another foot issue we all have – stinky sweaty feet! Either in the summer when we're wearing sandals or shoes with no socks, or even in the winter, when we're wearing boot socks. One cruelty free solution that works any time of the year is Fresh Feet by Fresh Body. Aluminum-, paraben- and talc-free, Fresh Feet contains oatmeal as an anti-irritant and tea tree oil as an anti-bacterial.
Fresh Feet is an easy to apply lotion that dries quickly into a powder, so it won't clump on your feet, can be used as often as needed and is recommended to use as part of your daily grooming routine. Made in the USA, vegan and not tested on animals!
By changing these few simple things in our lives, we can greatly improve how our legs and feet feel as well as avoid varicose veins. Good diet and proper posture will help many of these issues as well. None of the solutions mentioned cost a dime, but the rewards are priceless.