Are you ready for the battle of the ABH Brows? The cult favorite and cruelty free Anastasia Beverly Hills Brow Wiz has been a long time must-have in the beauty community for several years now. So does the newest retractable pencil, ABH Brow Definer, live up to the brow hype of its sister-product? GOTCHA– this is a trick question! Despite my previous beliefs, these products couldn't be more different! After running out of my last Brow Wiz (in Soft Brown), I decided to pick up the Brow Definer, thinking that it would do exactly what the Brow Wiz did. To my surprise, however, I was very wrong. So let's compare and contrast.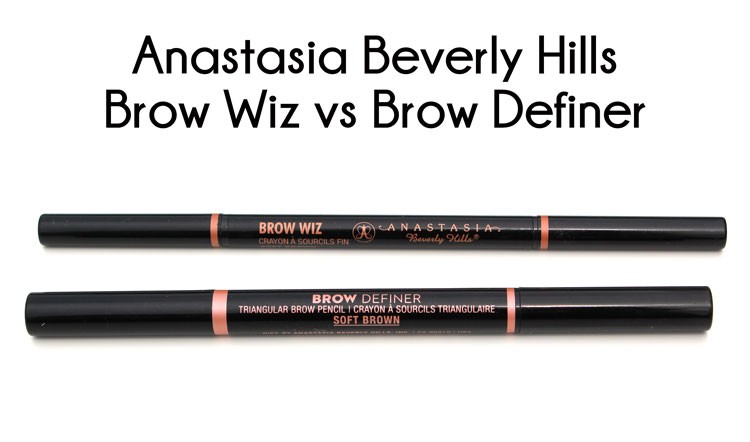 Battle of the ABH Brows
For starters, both products are available in the 10 trusty ABH shades with colors to match any and every hair color. While the packaging is similar and both products have two ends (one for the product and one for the built-in spoolie), the significantly thicker size of the Brow Definer stands out as the most noticeable difference. The Definer has a unique triangular tip, much wider than the ultra-slim, teeny tiny, tip of the Brow Wiz. Both retractable pencils are formulated exactly the same and the colors are identical.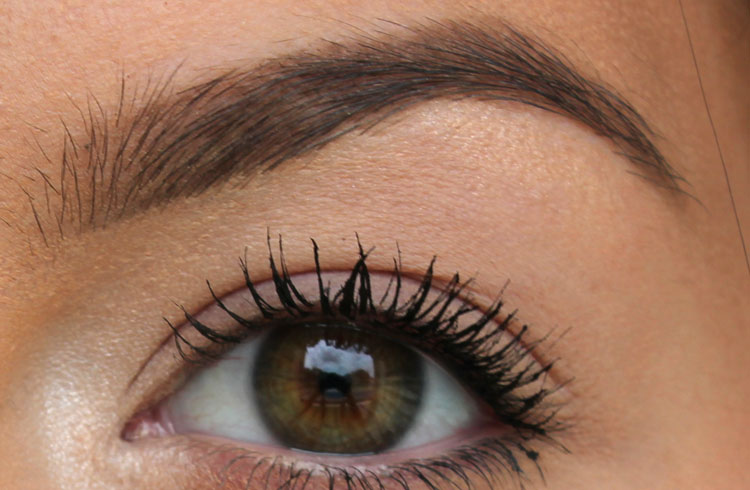 I've found that they are both amazing products that can be used to create very different brow looks. (Remember when there were just thick or thin brow shapes?! Oh, how times have changed!) The Brow Wiz trumps the Brow Definer in the ability to create extremely precise cut-lines and super natural, hair-like strokes. However, the Brow Definer is unique in its power to create a full brow look with one quick and easy product. On "no makeup" makeup days when I'm on the run, I usually reach for the Brow Definer for a quick fill in. If my makeup look calls for more glam, I'll precisely outline my brows and fill in just the front with the Brow Wiz (does anyone else have the hardest time getting the perfect fade-effect?). Then I'll go in with the Definer and/or ABH Brow Powder Duo to fill in any bald spots.
All in all, you can't go wrong with Anastasia Beverly Hills. If you want a quick and easy natural look, the Brow Definer is for you. If you prefer sharper lines and precision arches, I'd say you should stick with the Brow Wiz.
Kelly Martin is an aspiring writer studying Public Relations at North Carolina State University.  Prior to falling in love with makeup and the beauty industry, Kelly was a competitive gymnast and former D1 NCAA diver.  You can find her on Instagram – @kellymartin70
You can check out if the Anastasia Beverly Hills MoonChild palette is a Hit or Miss too!