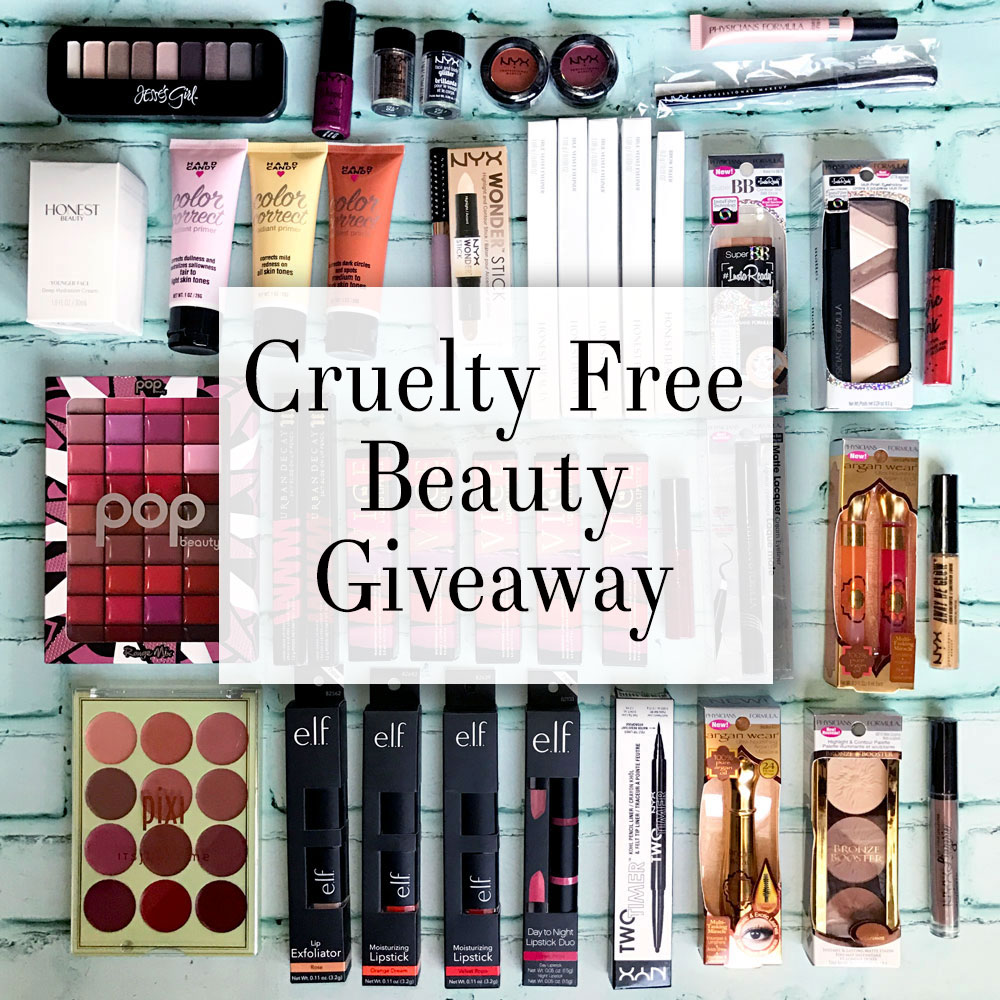 Huge Cruelty Free Makeup Giveaway!
I cannot believe I have been writing about cruelty free beauty for EIGHT years! April marks the 8th birthday of My Beauty Bunny. It's a fun job, but it is a job – a labor of love! So much work, but SO worth it. You guys continue to inspire me, and your encouraging notes and emails really do keep me going. Because I love you and owe you so much, I decided to do a big cruelty free makeup giveaway! One lucky reader will win this huge makeup haul.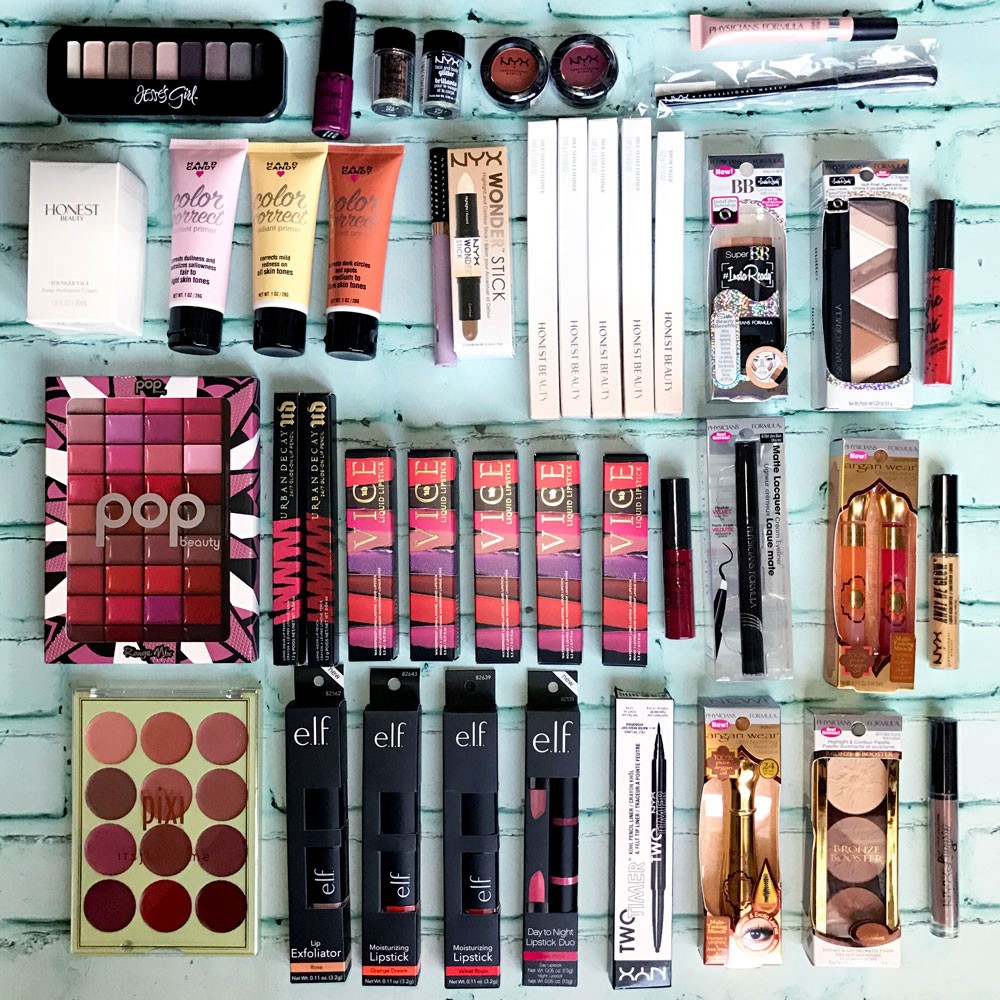 The lucky winner will get everything seen in the photo.
Urban Decay – Vice lipsticks and lip liners
Pixi Beauty It's Judy Time collaboration lip palette
Pop Beauty Rouge Mix Backstage Edition 1 lip palette
ELF lipsticks, lip exfoliator
Physician's Formula Bronze Booster contour/highlight palette, Argan Wear mascara, Argan lip oils, Matte Lacquer eyeliner, Natural Nude eyeshadow palette, shimmering eye primer and InstaReady BB contour/highlight stick
Hard Candy color correcting primers, lavender color correct cream
Honest Beauty Younger Face Deep Hydration Cream, brow pencil and True Velvet eyeliners
NYX eyeshadow, loose glitter pigment, makeup brush, lip stain, lip whip, Eye Lingerie liquid lipstick, Golden Hour liquid highlighter, Two Timer eyeliner and contouring/highlighting stick
Jesse's Girl Dream Girl eyeshadow palette
Open to US, Canada, Ireland, Australia and UK residents 18 or older (if you're under 18, ask your parents to enter for you. Gotta make sure we follow all the laws!). Void where prohibited. Wait for the Rafflecopter widget to load below. By entering, you agree to the official rules. Ends 5/8/17 at 12 am PST.