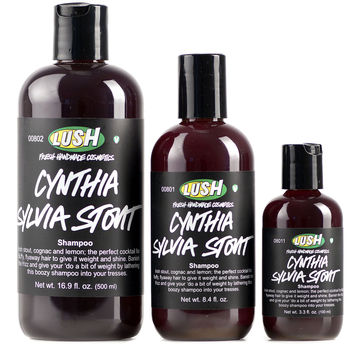 Written by: Lauren Warner, Staff Writer
Corned beef and green beer not for you? Celebrate the luck o' the Irish in your very own shower with Lush Cosmetic's cruelty free Cynthia Sylvia Stout Shampoo and their perfectly green Grass Shower Gel. Like most products from Lush, FUN is the keyword when trying out their products. I loved that both of these products smelled like their names but were more suggestions of the scent and were still very feminine and wearable. I've smelled other beauty products that imitated scents like grass but just because it was realistic didn't mean I necessarily wanted to wear them. Because let's face it, if I actually wanted to smell like a can of beer I'd go on that St. Patty's Day pub crawl. The Cynthia Sylvia Stout shampoo smelled like a very light Irish stout and pretty lemon! It's made with organic vegan stout beer. It really cleaned my hair, reminded me of Irish soda bread AND I still felt like a girl after I shampooed my hair with it. The shampoo also lathered up really well, further reminding me of a frothy beer. I'd love if it had a matching conditioner! My hair turned out really soft and volumous after using it.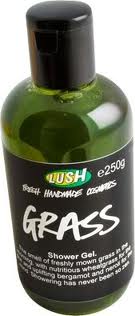 The Grass Shower Gel was equally as fun to use. It also smelled like grass, but in a feminine, earthy way. Again, no one actually wants to smell like a weed wacker but the natural suggestion of a grass scent in this gel makes me want to use it each time I shower. Made with nutritious wheatgrass, this shower gel really made me feel peaceful. It was also a very naturally enticing smell without being too sweet or trying to hard to smell exactly like grass.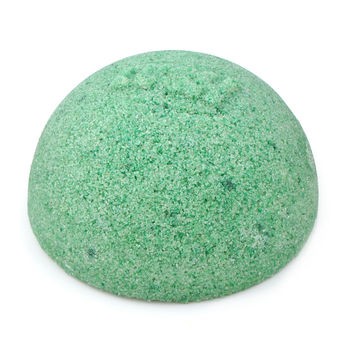 I also tried a Ginger and Fennel Sugar Scrub that came in a solid half sphere shape. I really loved the quality of the sugar scrub. You can always tell when a scrub has worked when your significant other quickly comments on how soft your skin is. Although the sugar scrub is enough to last at least three showers, it has the consistency of a bath bomb and will quickly melt if left in your shower (lesson learned!)
Vegan and never tested on animals, you can never be bored with innovative beauty products of Lush Cosmetics.