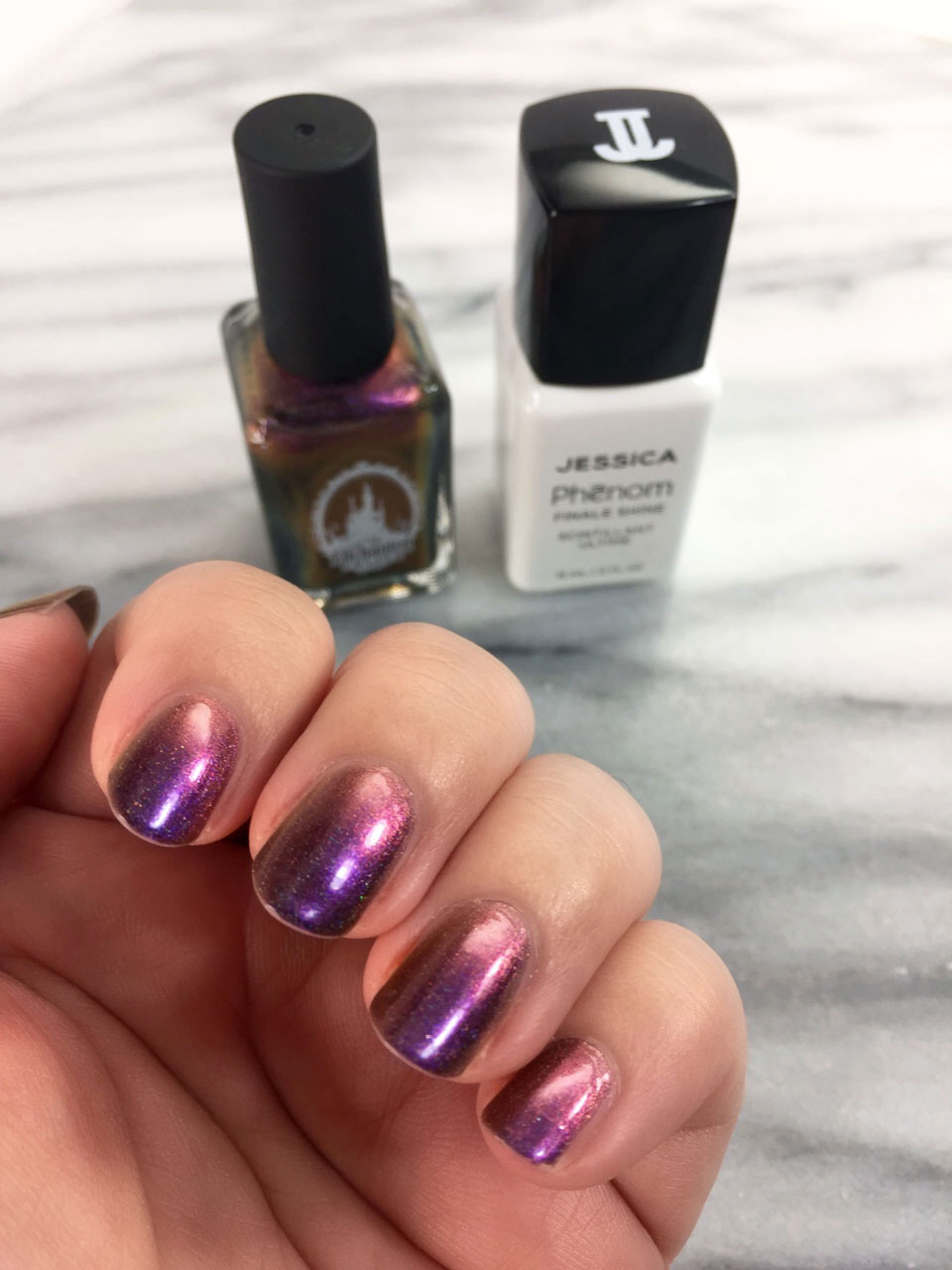 Cruelty Free Holo Nail Polish by Enchanted Polish
I've been on the lookout for fun new nail polish colors lately, and I'm so happy that my friend Roxette Arisa turned me on to Enchanted Polish! It's an indie brand started by Chelsea and Igor (figure skaters turned entrepreneurs!). All of their cruelty free nail polish is also vegan, 5-free, and made in the USA. Most of them are fairly thin – I've found that I generally need three coats. The brush and formula are great and easy to apply without mess (I can't stand thick, goopy nail polish). I've found the wear to be about a week – sometimes longer.
I have been playing around with the shades Chelsea sent over and so far my favorite is "Yesterday" – it's a predominately purple holographic nail polish with orange and green shift. The fun things about these holo polishes is that they look complete different depending on the light! In these pics, you can see a whole galaxy of purple, pink and orange. In some lights, it looks mainly orange/gold. Really pretty! For this pic, I topped the polish off with Jessica Phenom Finale Shine top coat.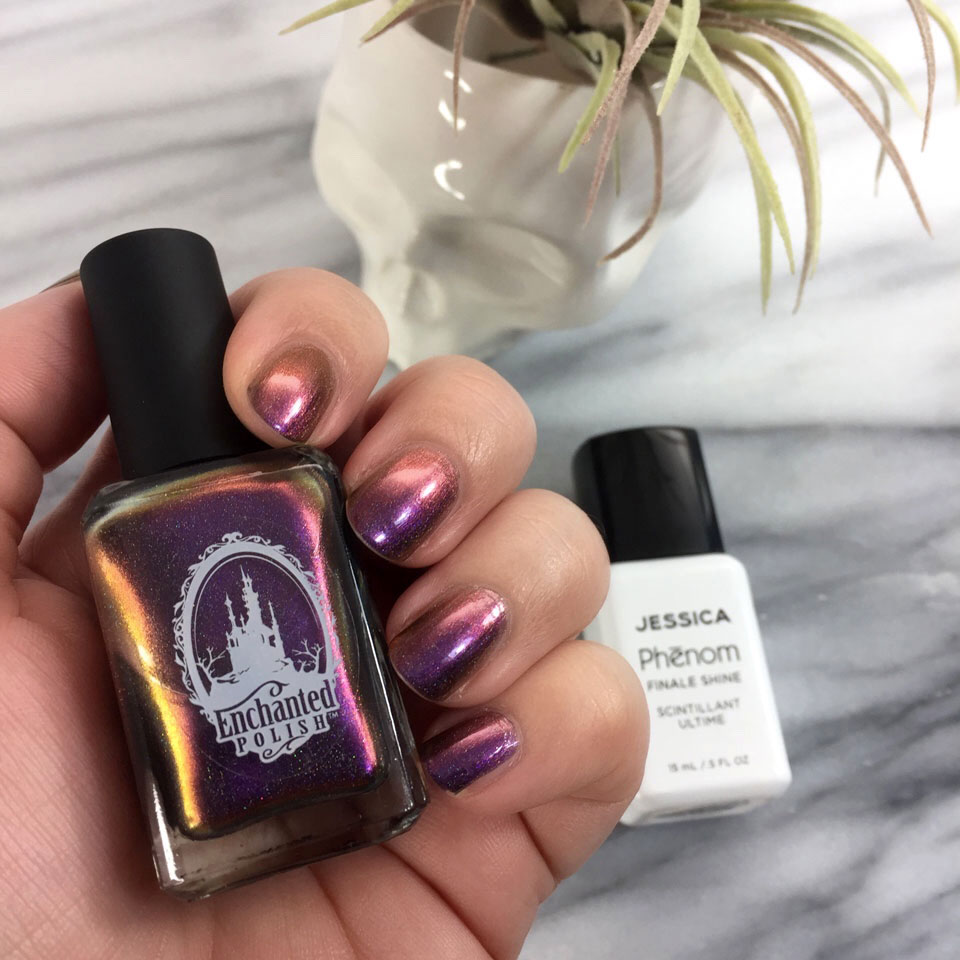 I've been posting most of my nail pics on Instagram, so if you're not following me yet, please do! Come and say hello – I love to hear from you guys!
Here are some more shots of Enchanted Polish:
The Youth (seafoam green Ultra Holo Duochrome):

Future Reflections (blue Ultra Holo Duochrome):
What do you think? Would you wear these shades of holo nail polish? Let me know in the comments below.