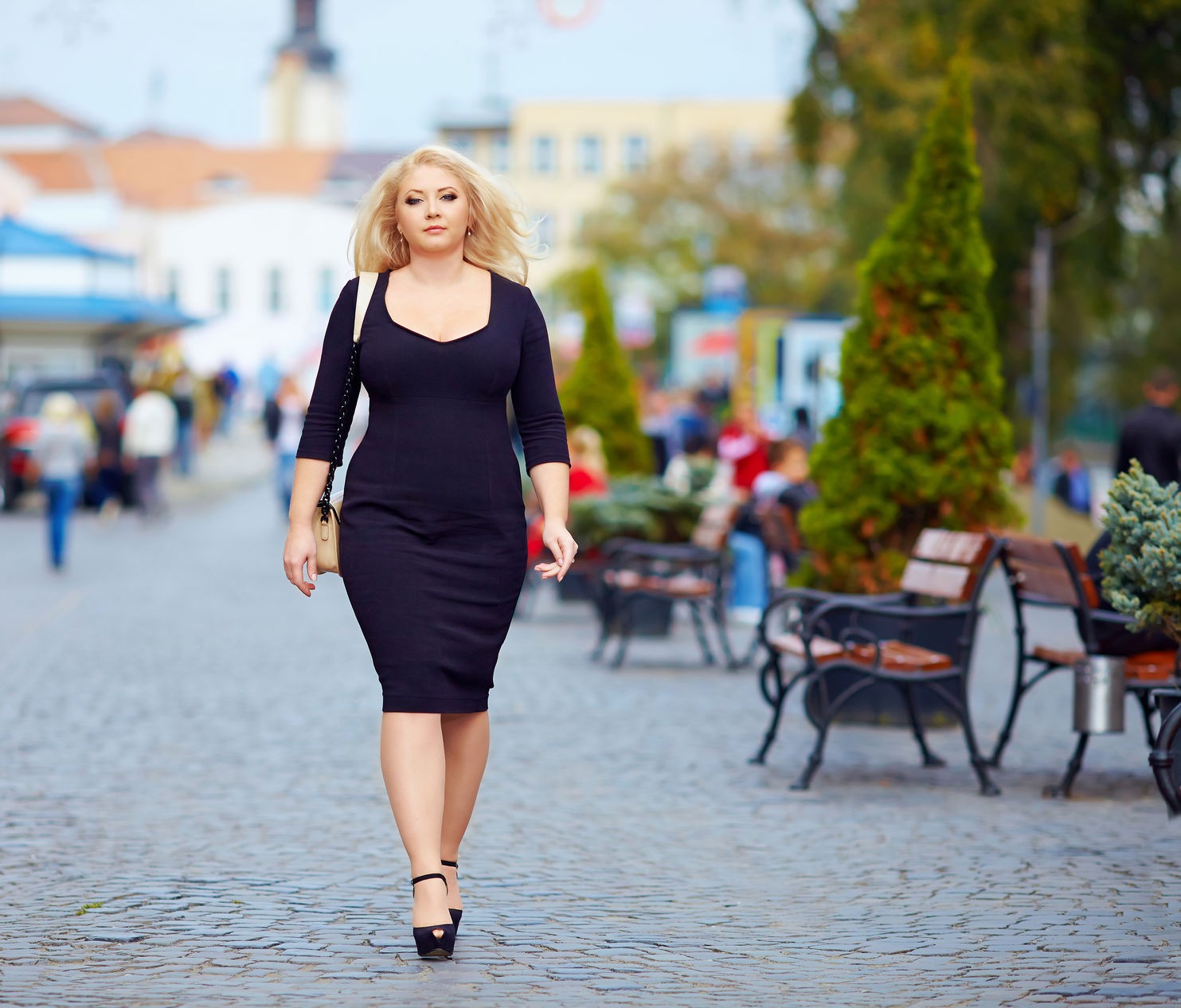 Some people's worst nightmares include spiders and ghosts, mine includes a disappointing trip to the mall to find cruelty free fashion. Okay, that's an exaggeration, but you get my drift. Trying to mix and match clothing at a million and a half stores can be exhausting. You never know what brands will fit and which ones won't. In addition, the convenience of shopping online is undoubtedly taking over. There's nothing quite like shopping a brand (that you know suits you well) from the comfort of your couch. To save you from countless hours fruitless shopping, I've compiled a list of 5 online stores that are a sure thing for women of all shapes and sizes. No more guessing – enjoy!
Curvy sense takes edginess to the next level. This store is so unabashedly stylish and I love it. If the phrase "I'm cute and I don't care who knows it" were clothing, this would be it. One of the first outfits I saw was skinny jeans, a bodysuit, and a lacy cardigan. Fierce! Their prices are very affordable. I would compare it to something like Forever 21. Just keep in mind that this is a plus size only brand.
Who Would Love It: The Instagram hottie. If you want to catch some looks on the way to get your morning coffee, this is what I would wear. The pieces are trendy, colorful, and in your face.
What I love about this brand is the fact that they cover many body types, not just one. They cater not only to plus sizes but also to everything in between, which I think we should see more of. Their clothing is classic, sleek, and sharp and can be worn by anyone of any age. Although their styles include simplistic designs, their pieces are far from boring. Bright colors and sharp collars adorn many a blouse in the store.
Who Would Love It: Young professionals. The prices can fit just about any budget, but their deals are especially great for young professionals who are looking to save a buck or two. Check out their sales!
This site is the embodiment of your trendy best friend that always has cute clothes. I want to buy just about everything that I see. The clothes are simple and mostly in neutral tones and feature a lot of interesting shapes and designs that you just can't find anywhere else. Most of their items can be purchased in any size ranging from extra small up to extra large. Their style is slouchy and chic and I love everything about it.
Who Would Love It: The trendy fashionista that's okay with spending a few extra bucks to treat themselves on some nice pieces without going overboard.
If you haven't heard of Torrid then you're probably a bit out of the loop and that's okay (I'm a step behind on my best days). Torrid is a one-stop-shop for all things plus size. Their styles are hip and current and their prices are comparable to those of H&M and the like. Their lineup looks a lot like what you would find at Forever 21 or H&M. A lot of mix and match items that can be used in a plethora of outfits.
Who Would Love It: Anyone looking for the latest trends at an insanely good price! Not to mention you can get shoes, pants, shirts, and everything in between at one store. You can't beat that.
All of the clothing from BCBG looks like it just stepped right off of the runway. Innovative designs mixed with bold colors and shapes is their bread and butter. This store is definitely for the more adventurous dresser – someone who's willing to take a chance on something edgy. It would be better if they offered a plus selection (sizes go up to 12, but it's hard to find clothes past size 10 in my experience).
Who Would Love It: If you're the type of person who stays up to date on all the latest runway trends, then BCBG is for you. Their clothing is pricey, but for someone who is passionate about fashion, this site is right on trend.
Editor's Note from Jen – I find a lot of great Anne Klein wrap dresses that fit my curvy shape at Nordstrom Rack – definitely check them out for business casual dresses!
Where are your favorite places to shop? Comment down below!
Trisha Miller is a freelance writer from Boise, ID. She is a dedicated vegan and promotes an all around healthy lifestyle. You can check out her blog thatdangvegan.com and find her on twitter @thatdangvegan.