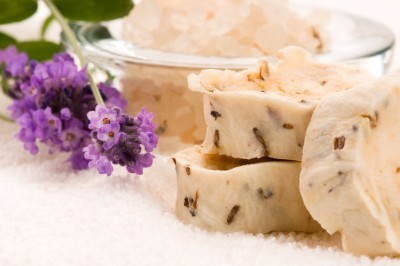 Enhance your beauty with herbal cosmetic products
There are plenty of products available at your disposal in the market to keep your skin vibrant and young. But as it is said that nothing comes without a cliché in it and so these cosmetics sometimes backfire instead of enhancing your skin.
Look for organic skin care products made with Mother Nature's own herbal ingredients and devoid of any synthetic or artificial chemicals. Hence, your skin remains free from any possible harm from such components. Moreover, organic skin acre is applicable for all skin types.
Style up this season with some natural, herbal skin care products. Avoid the harmful skin care products containing: parabens (Methyl-, Propyle-, Ethyle- Group), SLS, coal tar, floride, triclosan, formaldehyde, artificial colors labeled as FD&C and D&C and others.
It's time to switch over to the natural products, such as fruit extracts, herbal oils, floral oils and petal extracts.
Aloe Vera is a gentle and anti-inflammatory herb.
Calendula and lavender are good for healing any kind of skin irritations.
Ginseng rejuvenates the skin.
Rose water is a natural perfume.
Witch Hazel is an herb which can be used in skin toner and astringent.
Lemongrass is good to solve acne and minor skin infections.
Rose Hip is a natural emollient that restores skin's pH balance.
Horsetail helps to have itch-free skin.
Peppermint, chamomile, and cucumber are excellent to regulate problems of oily and sensitive skin.
Famous Indian herbs and plants such as tulsi, neem, turmeric, and sandalwood extracts are amazingly effective for skin and hair care.
All these herbs and herbal products keep skin and hair glowing, smooth, supple, and safe. These are rich in antioxidants and natural vitamins. So reschedule your beauty routine. Include herbal products in your list of cosmetics. It's time to dump the chemical based cosmetics and go green. Stay safe and beautiful with natural beauty products.
Guest article by Amanda Kidd, a blogger who takes an extra care while choosing her beauty products, and she prefers to own only those items which suit her style and personality.