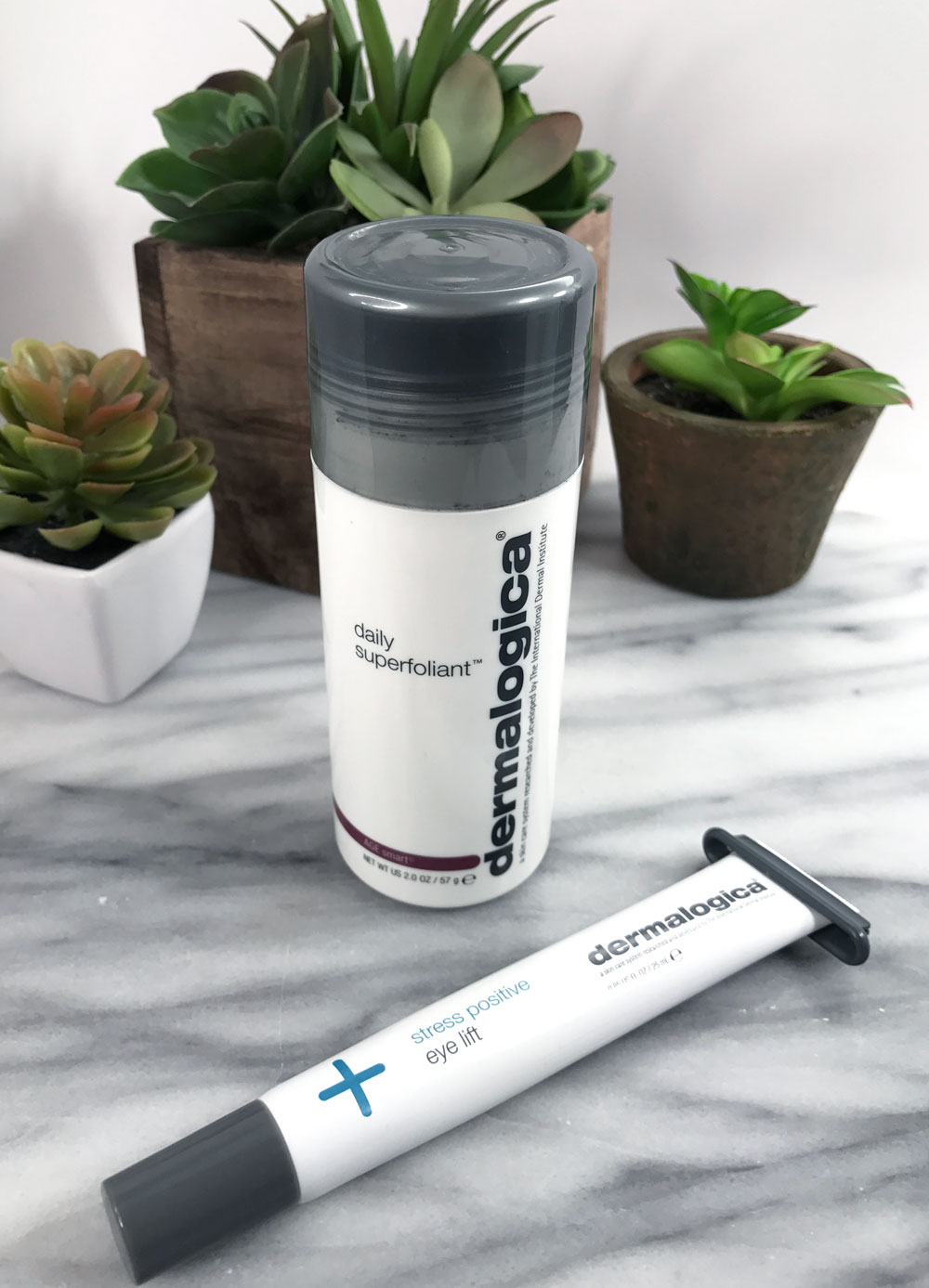 Dermalogica Exfoliating Cleanser and Eye Cream Review
I'm loving the newest products from Dermalogica. I've always been a fan of the cruelty free skincare brand, but the last two products that have come out seem to be made just for me!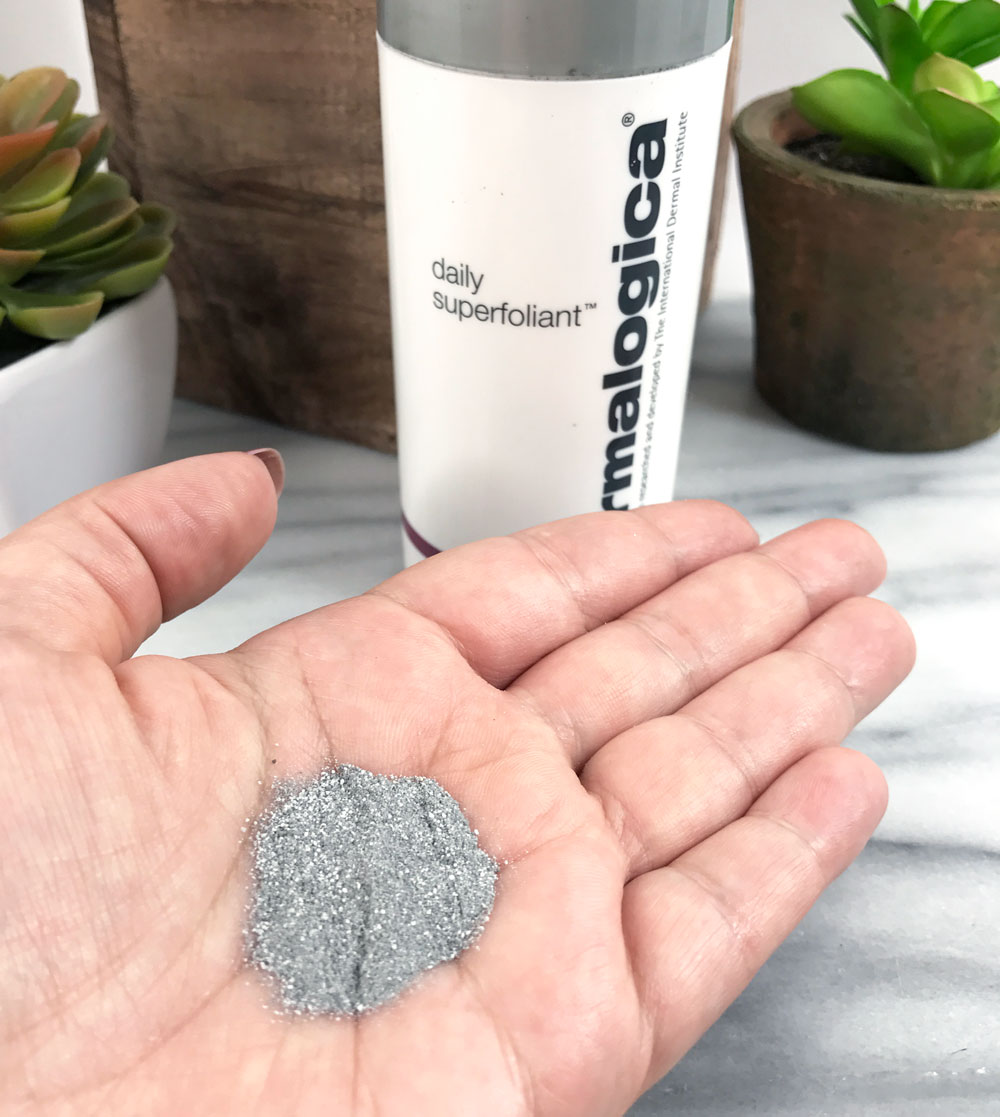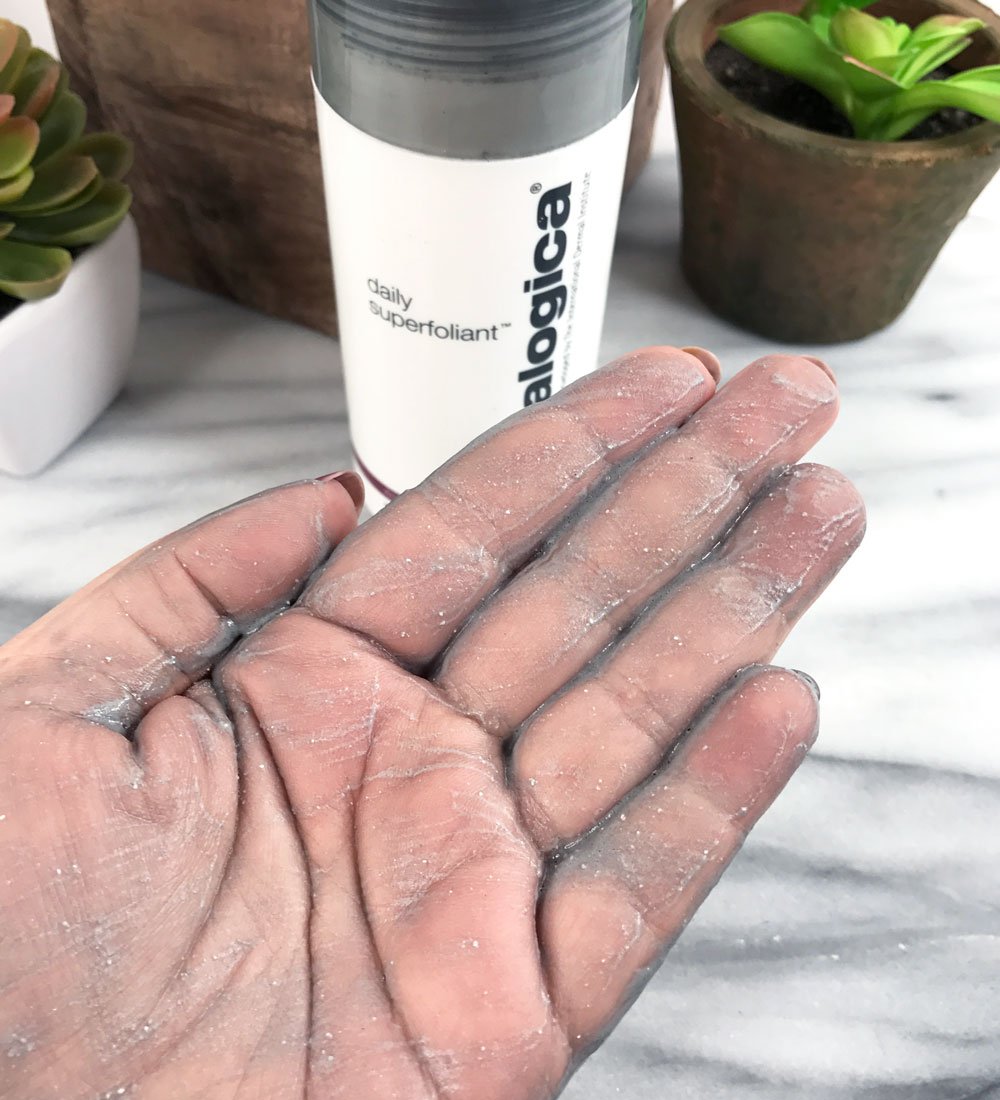 First up – the Daily Superfoliant. If you've ever used the Daily Microfoliant, you will love this one. It's like a supercharged version of the cult favorite cleanser. If you haven't tried either one, you're in for a treat! The product is a loose, slightly gritty powder that you mix with water to form a paste. It gives a nice scrub without harming your skin. As you work onto your face, it starts to dissolve, so it's very gentle, but somehow still amazingly effective. I like a lot of scrubbing, and when I first tried the Daily Microfoliant, I thought there's no way this could be doing much in the exfoliation department. I was so wrong! Its active ingredients manage to exfoliate and clear out blackheads and clogged pores without a lot of rough physical exfoliants. I'm not entirely sure how it works, but I can tell you that I've tried a lot of exfoliants and cleansers, and this is one I always go back to!
The new Daily Superfoliant is a similar texture, but the formula includes activated charcoal to absorb dirt and toxins from your skin. It's also packed with other ingredients that help to detox your skin: niacinamide, red algae, and tara fruit extract. There are no artificial colors, fragrance or parabens. They don't add in any unnecessary (and potentially harmful) ingredients. I feel like this is an upgrade that really gives me a deep clean, and it's gentle enough to use daily.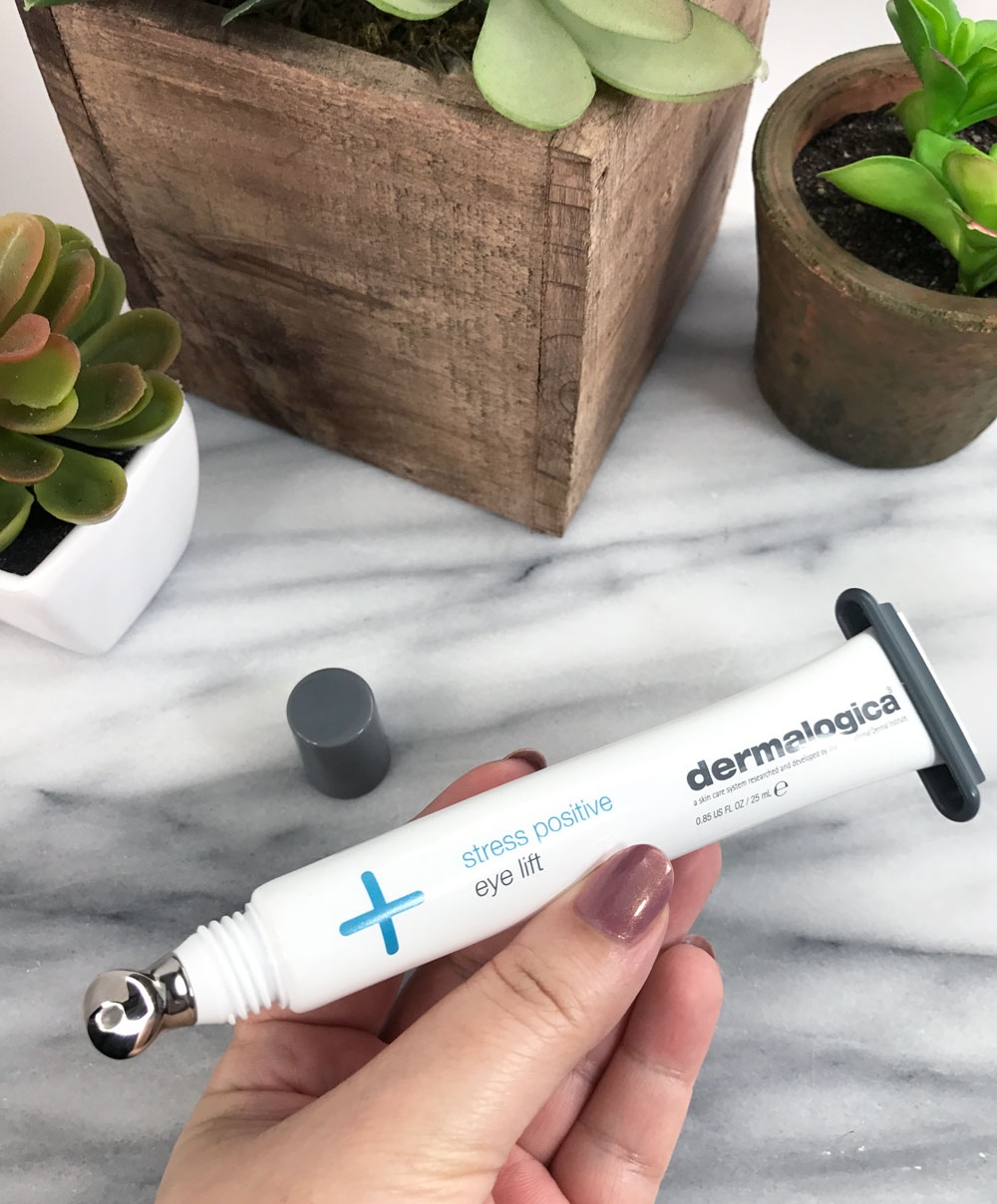 Now let's talk about the Stress Positive Eye Lift. It just launched in April, but I got my hands on a press sample several weeks before it launched. I have been using it every night and day, and I'm a huge fan! It's supposed to be used like an undereye mask. You apply a generous amount with the cooling metal tip, and leave it on for 3-5 minutes, then tissue off or massage it in. I have found that it absorbs pretty easily, and I don't need to tissue off, so I use it morning and night. I love that it's super thin (yet still very hydrating) and doesn't clog pores or create milia. If you're using thick undereye creams and getting those tiny, hard white bumps that won't go away – stop suffocating your skin! Thick eye creams can clog the small pores under your eyes.
Stress Positive Eye Lift has lots of active ingredients to help with undereye bags, dark circles and puffiness. Wild indigo seed helps to brighten. Sea water extract and arctic algae help with puffiness. Fermented yeast and a special hyaluronic acid blend firm and add non-pore-clogging moisture. Bioactive diglucosyl gallic acid works with your skin's good bacteria to brighten the undereye area. There are no artificial fragrances or colors added.
If you're looking for a good, exfoliating facial cleanser or a good eye cream, give Dermalogica a try. I actually haven't found any Dermalogica products that I didn't like, so I feel that it's a pretty safe bet if you're looking for cruelty free skincare and aren't sure where to start!