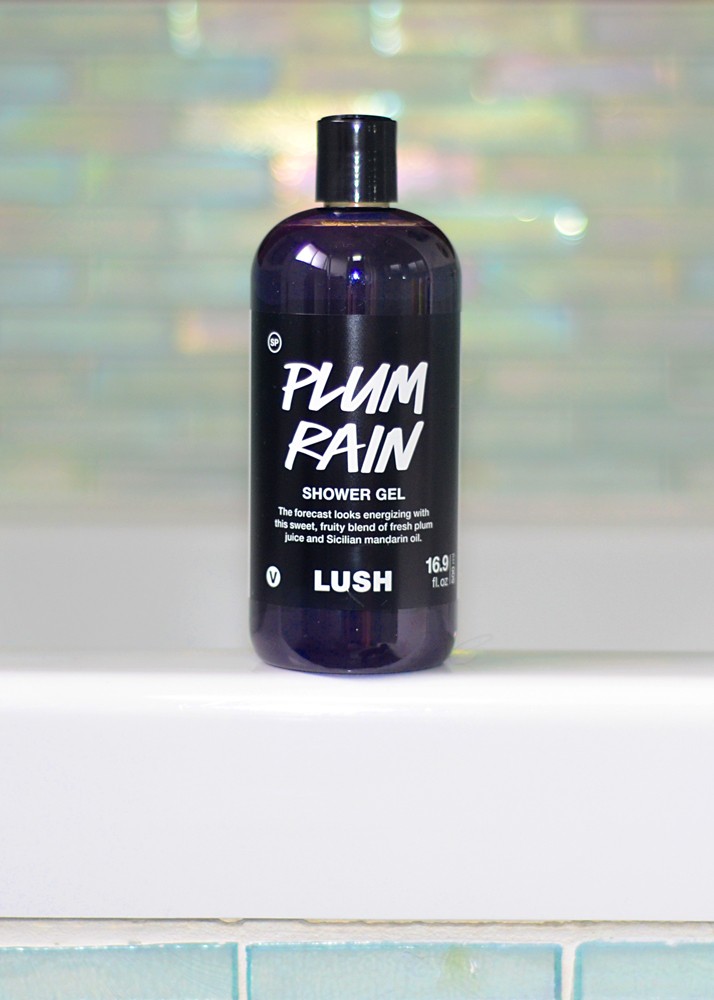 Lush needs to have a 12 step program because I'm legitimately addicted! Their passion for fighting animal testing makes me super happy, plus their products are the bomb dot com! Whenever they release a new product, I'm always excited to check it out. As soon as I heard about their new Plum Rain Shower Gel on their Instagram, I knew I needed to try it out. Here is what Lush says about this vegan body wash:
The forecast is in: expect showers of energizing umeboshi infusion, sweet fresh plum juice and uplifting Sicilian mandarin oil from this succulent, self-preserving gel. This fruity wash has a rich, thick texture and is beautifully softening on the skin thanks to moisturizing glycerin and mineral-rich carrageenan extract.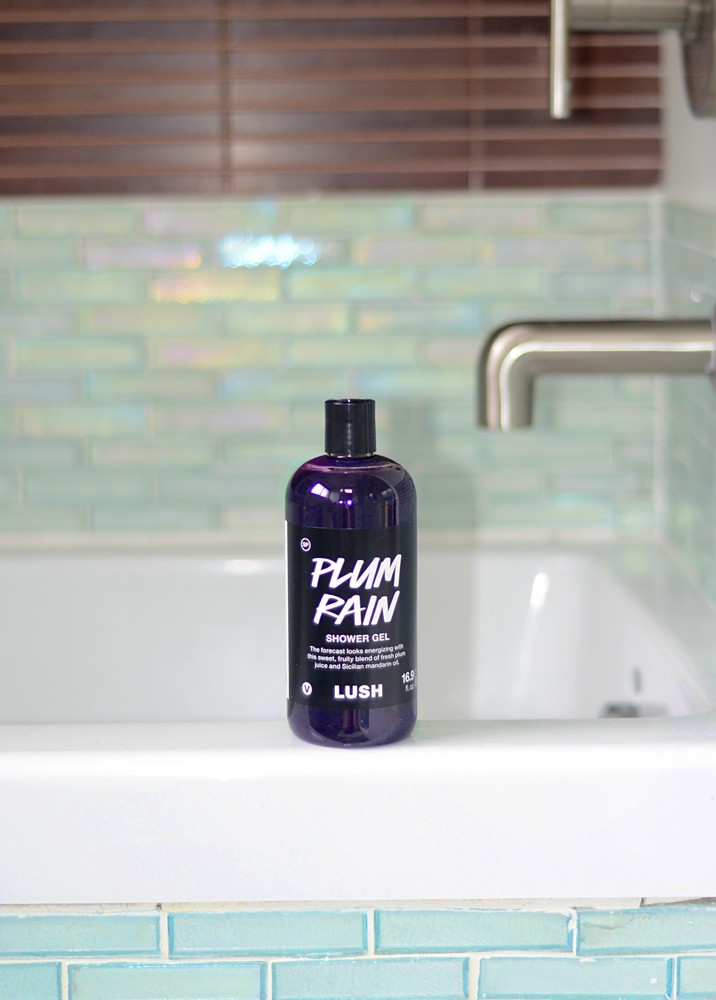 When I opened up the bottle and took a whiff, I was a little surprised. I had been expecting a sweet and fruity fragrance but to me it smells more tart. It actually reminds me a bit of freshly cut grass in the rain. Don't get me wrong – I find the scent very refreshing and I enjoy it! One thing I really like about the fragrance is that it is unisex. Since it isn't overly sweet and fruity, my husband enjoys using it too. As with every Lush body wash, it feels very luxurious on the skin and forms a lovely lather. My skin (and my hubby's!) feels so soft after using it.