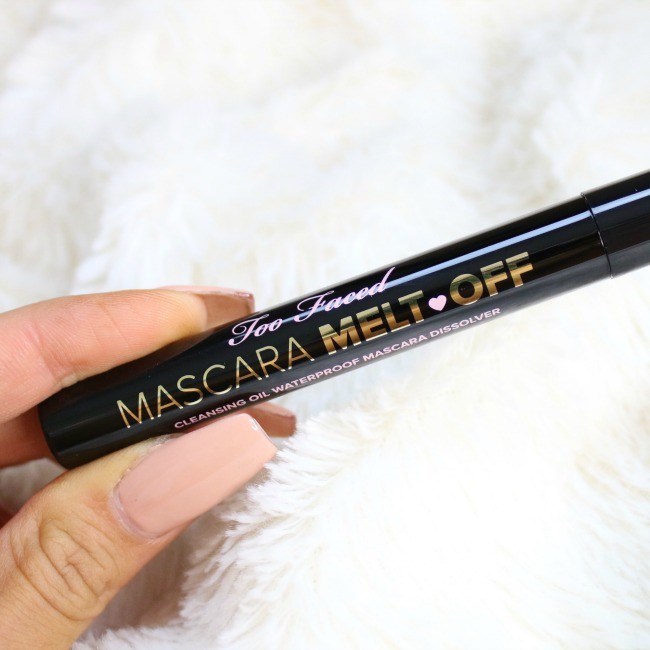 Thursdays with Cheeky Rox: Too Faced Mascara Melt Off Review
Summertime definitely calls for lots of waterproof makeup. I always try to use as much waterproof makeup as possible for beach trips and pool days – I mean, is there any other way to go? I love that my makeup stays on all day long during summer activities – the only thing I don't love is the removal process. I can't even tell you how frustrated I get while removing waterproof makeup and the amount of eyelashes that have been lost in the process is just… tragic. The struggle is definitely real! That's why I was super excited to hear that one of my favorite cruelty free beauty brands – Too Faced Cosmetics – was coming out with a product called Mascara Melt Off.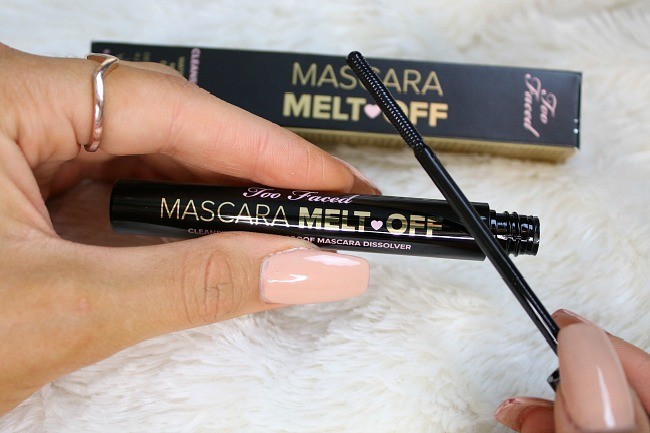 Mascara Melt Off is essentially a oil-based waterproof mascara remover. I know – amazing, right? The product comes in adorable packaging that resembles a mascara tube. It has a thin, plastic wand that makes it really easy for me to disperse the product onto my lashes. Did I mention it's incredibly effective and easy-to-use? All I do is apply a thin coat to my lashes and let it sit for a couple of minutes while I remove my face makeup, then I gently wipe it away with a cotton pad and – POOF – my mascara is completely gone. I was amazed the first time I used it because I've never seen a product so effective at removing even the most stubborn waterproof mascara. It works so well because of the nourishing cleansing oil formula infused with antioxidants and conditioning ingredients. I definitely spend less time removing my makeup and I don't have to sit there tugging and pulling at my eyes (a big no-no!) to get my mascara off. I never knew removing my waterproof mascara could be THIS easy.
Ever since I began using the Too Faced Mascara Melt Off, I honestly look forward to removing my makeup. This product makes the process a piece-of-cake and it's definitely a summer must-have for me. Say goodbye to the days of tugging at your lashes to get every last bit of mascara off! With the Too Faced Mascara Melt Off, you'll never struggle with waterproof mascara removal again!