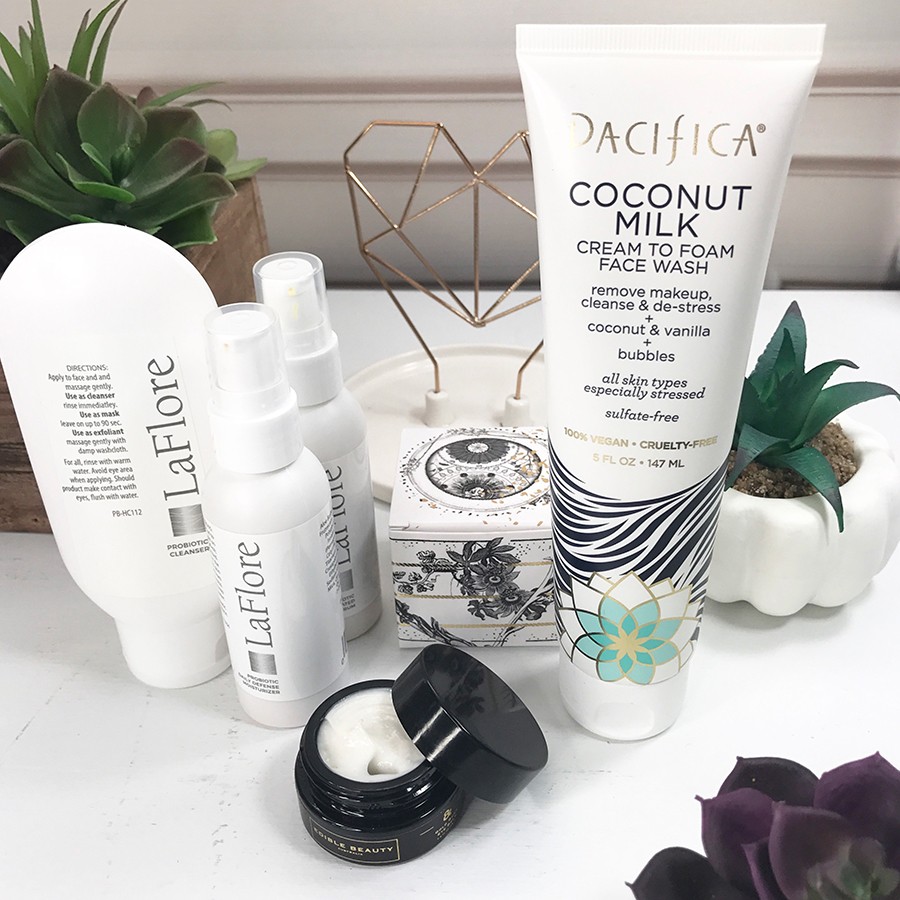 Question of the Week: What's your favorite CLASSIC skincare brand and your favorite NEW skincare brand?
Okay you guys KNOW I'm a cruelty free skincare junkie, and there's no way I can ever pick one favorite skincare brand. I will tell you that the classic brands I tend to buy from over and over are (in no particular order): Jan Marini, Dermalogica (their new PreCleanse Balm is awesome) and Murad. I love trying new skincare brands, and there are just so many great ones out there. Lately I have been trying products from La Flore (high end probiotic skincare), Edible Beauty (a natural, uber-luxe Australian brand) and Pacifica (a tried and true affordable vegan skincare and beauty staple). I've also really loved the dermaplaning tool, skin roller and serums I've tried from Stacked Skincare.
The Lipstick League – week of 10.2.17
Please note that not all Lipstick League posts are cruelty free. 
Gouldylox – Necessity will make you do strange things. This week, I tried to find a fast, easy way to clean makeup brushes with this really popular face cleaning gadget. Did it work or fail hard? You know you wanna know…
My Beauty Bunny – is sharing her thoughts on a $135 hand cream. Do you need it? It depends, click to find out!
Phyrra – Do you love capsule wardrobes? How about capsule makeup? I kick off my capsule makeup series with my Goth Capsule Makeup Collection!
we heart this – Check out five fall beauty must haves, starting at just $6.99! (But there's a $36 mini lipstick in there too, so don't get too excited…)
Blushing Noir – The NARS x MAN RAY Holiday 2017 Makeup Collection is one for the books! Brooke is sharing a ton of the products over on her blog but the one you need the most is definitely the NARS Double Take Overexposed Glow Highlighter.
EauMG – I've tried a luxurious frankincense and myrrh fragrance that is a perfect transitional fragrance that will take you from colorful autumn foliage to snowy winter days.
(Wondering what the Lipstick League is? Find out here.)