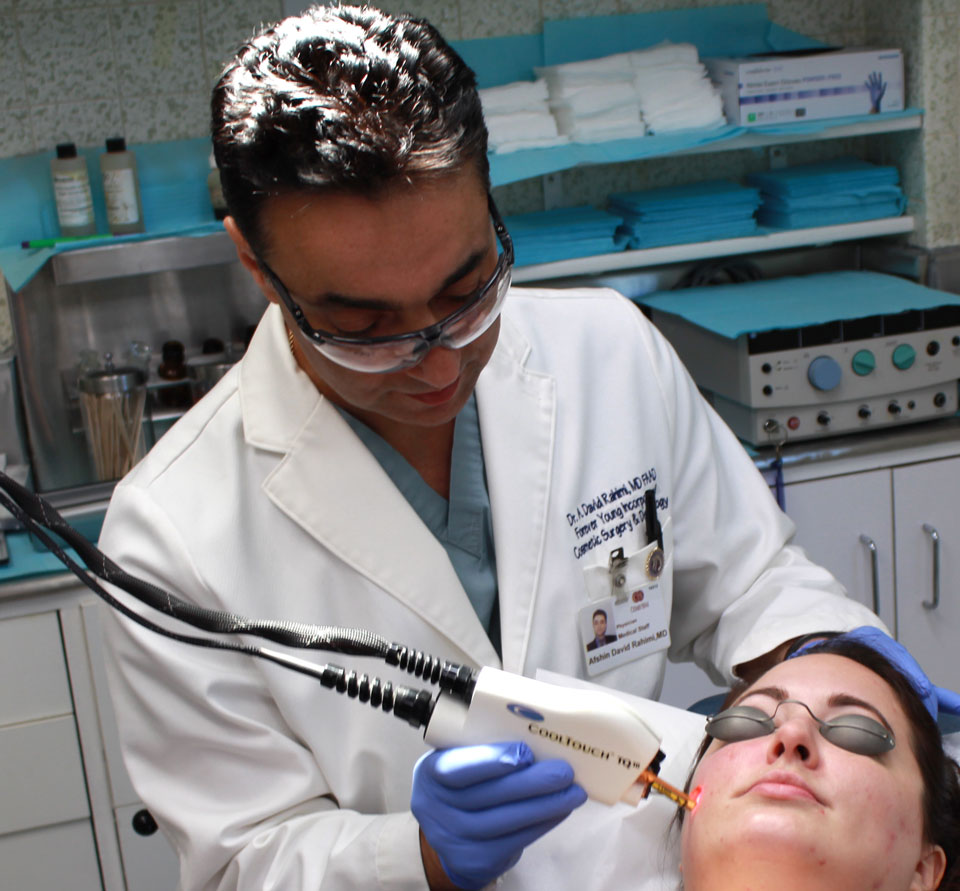 Ugggghhhh acne! I've been taking acne medication since I was 16 years old (I'll let you figure out how many years that has been!), and I'm still dealing with breakouts. A few months ago, I thought, "Hey I've been on this medication long enough – let's see what happens when I go off!" My skin was fine for about a month, and then it FREAKED OUT big time. More angry, cystic acne then I had when I was a teenager!
So, I've been back on the medication (Spironolactone if you're curious) for a month or so, but my skin hasn't found equilibrium yet. Showing off these photos of my acne SUCKS, but I want to be real with you guys, and I hope I can help some of you who are also suffering from breakouts.
I found a holy grail foundation that covers the acne, but I want it to GO AWAY! My new dermatologist (and cosmetic surgeon to the stars), Dr David Rahimi, has been a lifesaver when it comes to helping me out with cortisone injections for the really big zits that take forever to go away. He has patients that fly in from all over the world to get help with acne treatments and acne scars. Dr. Rahimi literally wrote the book on acne (he gave me a copy and the before and after pics are amazing). So, when he suggested I try a Cool Touch laser treatment, I said sign me up!
I went to Dr. Rahimi's office on Wilshire, on a Saturday morning – not quite sure what to expect. I've had lots of different laser treatments over the years, and I've learned that when they tell me it won't hurt, that's not always the case (I'm super sensitive to pain). Well luckily, Dr. Rahimi was right – the laser treatment wasn't painful. It felt hot, and there were a few sensitive spots, but it was VERY tolerable – and I am a huge wuss. It was also over very quickly – I think it took about 20 minutes or so (and that was with me taking photos and talking).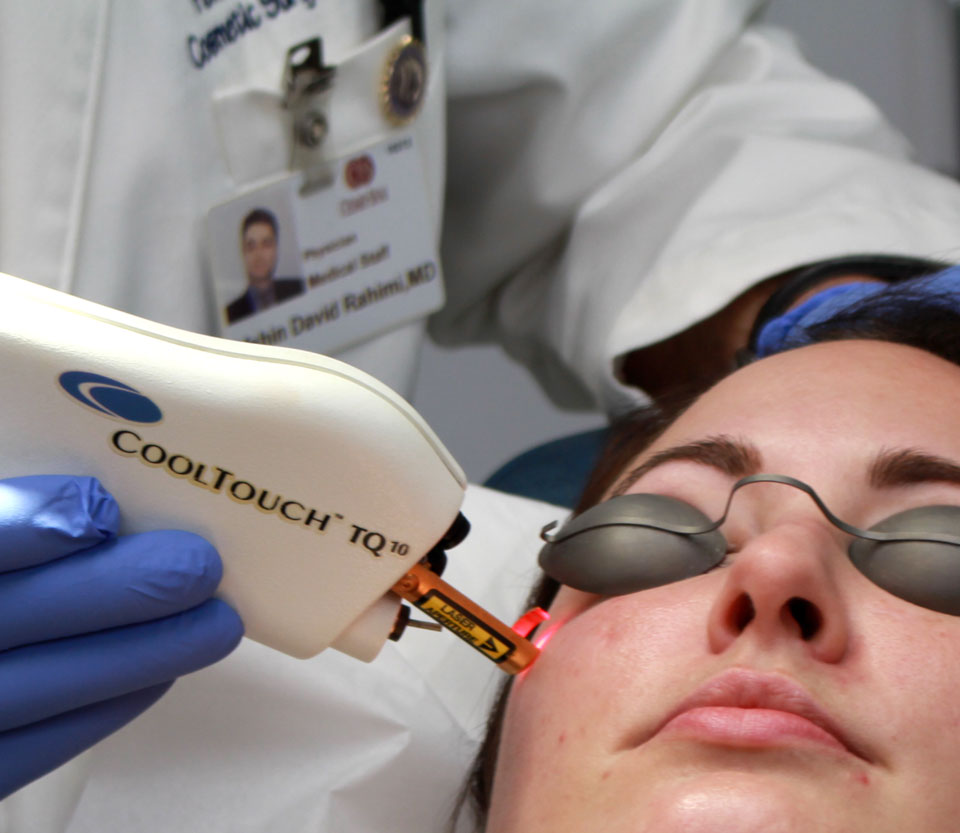 Dr. Rahimi told me that the Cool Touch laser can help current breakouts and prevent new ones. It shrinks pores and lowers sebum (oil) production. It works by reaching the layers of skin BENEATH the surface of the skin, so although I was red for a few hours (not crazy – just a bit red), it went away quickly, and there was pretty much no down time. He told me I could put makeup on in a couple of hours, and go about my day.
After about a week, I noticed that my acne was starting to clear up, the texture of my skin looked better, and I was less oily! My acne scars take forever to heal so I will need more treatments and I still need the heavy-duty foundation for now, but I'm not seeing that many new breakouts. HUGE win!
You usually need 5-8 treatments to see major results, and then maintenance treatments after that. Want to try the Cool Touch laser yourself? Call Dr. Rahimi and tell him I sent ya! Mention MyBeautyBunny to get a glycolic acid peel AND a Cool Touch treatment for $400 (normally $750)! Or get a package of Cool Touch laser sessions – buy 5 – get 1 free. Limited time offer – get it while it lasts!