Adult acne is not fun! Not that teenage acne is a barrel of monkeys, but it seems unfair to be worrying about wrinkles and acne at the same time! I get hormonal acne, and when I get a blemish, it seems like the spot NEVER goes away! I have one dark spot on my chin that has been there for at least 5 months now. Go away spot!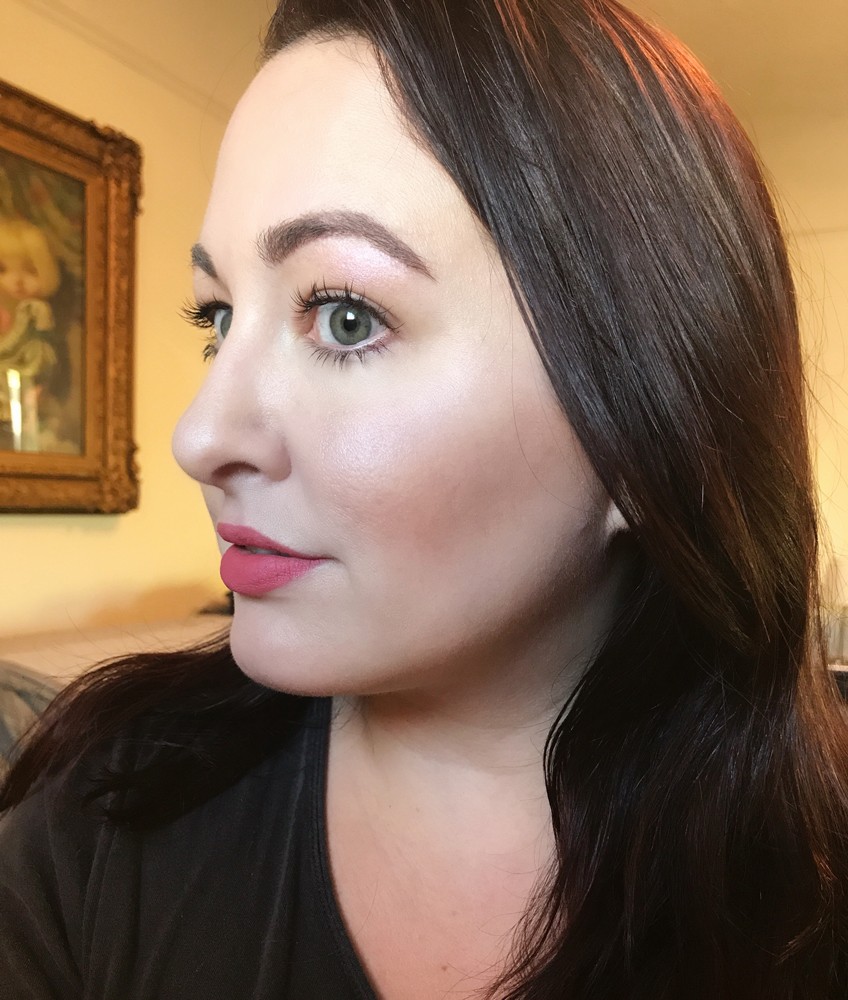 Lately, I've been getting tons of compliments on my skin. I've learned some new tricks, and I wanted to pass them on to you so you can get rid of adult acne.
Laser Treatments for Acne
If you have old spots, you might be able to get rid of them with exfoliants, acids and/or lightening creams with ingredients like hydroquinone, but sometimes you have to go with the big gun – IPL that is (Intense Pulsed Light – or photorejuvenation). IPL treatments are a little painful. They feel similar to laser hair removal (it's my understanding that IPL was the first iteration of laser hair removal but now it's only used for spots and skin with poor texture). IPL is usually done in series of 5 or more. It's over pretty quickly, and you may be red for a few minutes, but you won't have any redness or down time the next day.
If you have melasma, stay away from IPL (heat aggravates melasma). Instead try the PiQo4 laser (I'm currently doing a series with Moy Fincher Chipps Dermatology in Beverly Hills) and exfoliating or skin lightening treatments.
Always use a sunscreen when you use lasers, peels, exfoliants, AHAs, acne medications, etc. They can make your skin a little more sun sensitive, and you don't want to un-do all the hard work you've just put in! Click here for my favorite sunscreens for acne-prone skin.
Must Have Products for Adult Acne

I discovered Emme Diane products in November of 2017. Emme is an aesthetician that has healed acne for SO many people. I saw her before and afters, but I was still skeptical when I first heard about her, because I have literally tried EVERYTHING and I didn't think anyone could help me. She consulted with me and sent me a customized skincare regimen. She told me which foods and supplements I was consuming that were making my acne worse. She also gave me a list of ingredients to avoid in skincare and makeup products. There were so many things I didn't realize were acne triggers!
I have been using her acne skincare products for about 6 months now and my skin is finally clear. I can literally say she changed my life! I'm almost scared to use other skincare products now! The only time I get a breakout now is when I use the wrong products (I am a beauty blogger, so I can't stop testing new things), or when I cheat on my diet.
I really can't say enough good things. If you have acne, please don't wait – contact Emme! She will give you a free email consult (no obligation) and she'll pick out a regimen that will work for you. She'll even coach you as you go, so if you have questions, you can just ask. I just wish I had started using her products and methods sooner! Use my Emme Diane coupon code BUNNY10 to save some cash!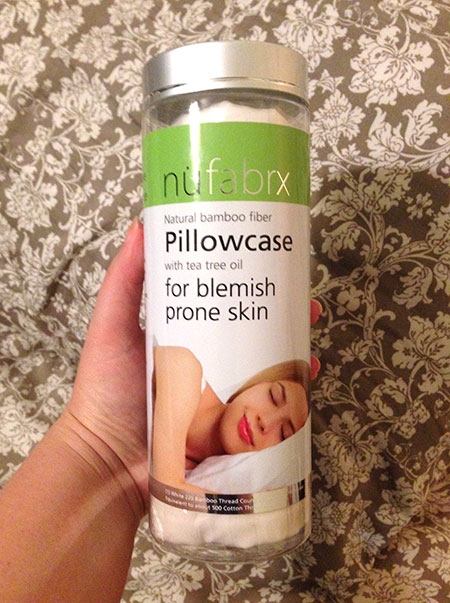 Now, for something different! You've probably heard that you should change your pillowcase frequently if you suffer from acne (especially if you have active breakouts). Well, now there's a pillow case called Nufabrx to get rid of adult acne! The soft, bamboo pillowcase contains blemish improving microcapsules and the bamboo fibers are naturally antibacterial helping to reduce bacteria. The second your face touches the pillowcase, these microcapsules slowly release a serum designed to help with the treatment of blemishes. These encapsulated essential oils are embedded deep into the pillowcase, allowing for a continual release of serum for up to 15 washes.
Tea tree oil in the serum has been shown to be as effective as 5% Benzoyl Peroxide (the main chemical in most acne medications). Best of all these pillowcases remain machine washable (approximately 6-9 months depending on wash cycles). It's totally safe and all you have to do is fall asleep! I love mine! I noticed a tea-tree-ish scent the first few nights, but it went away in a few days. I actually liked the herbal scent. I feel so much better knowing that my face is not pressed up against bacteria all night long.
Hopefully, you will find the regimen that works best for you to get rid of adult acne. And don't forget to get regular facials – much better than trying to deal with acne on your own. I'm always here if you have any questions! Be sure to also check out my cruelty-free DIY acne mask here.