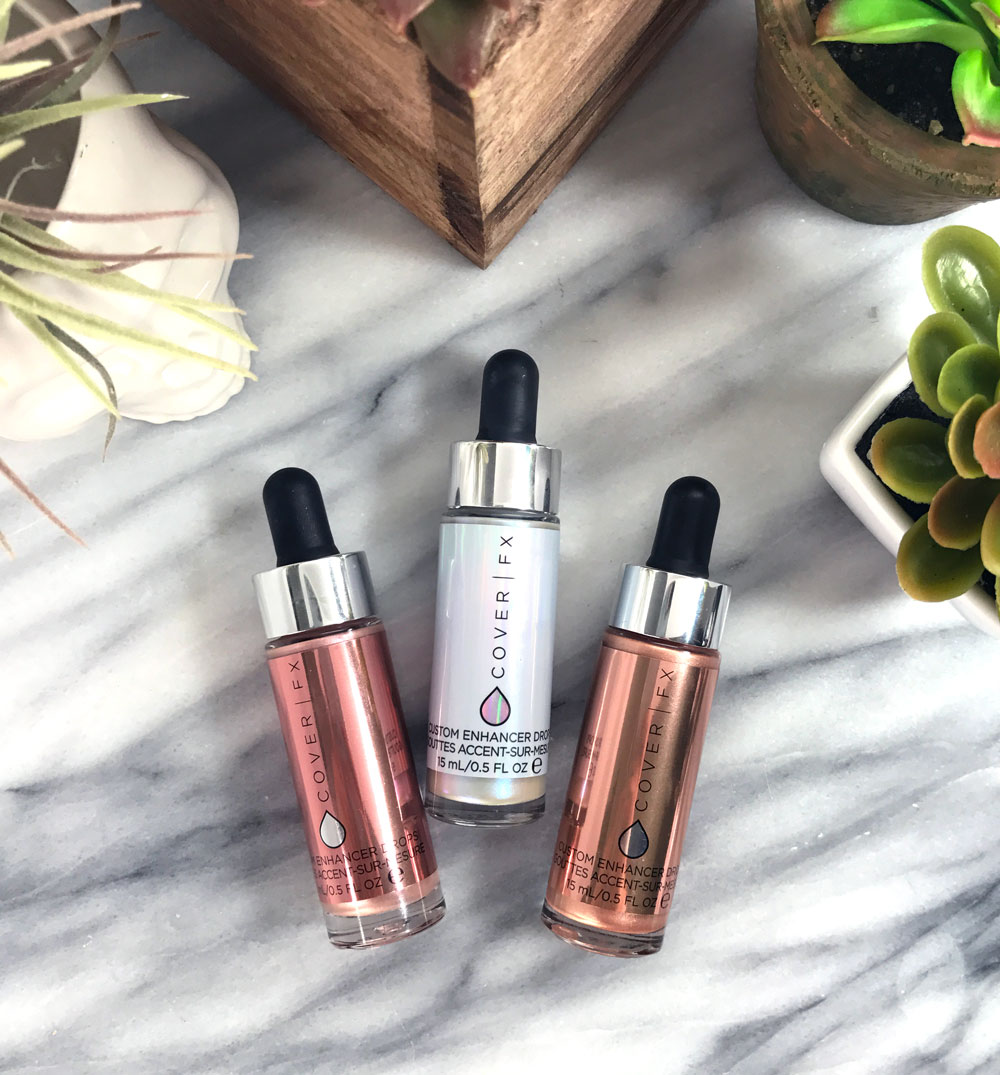 New Obsession: Cover FX Highlighters!
Recently, I was invited to a Cover FX press event in Los Angeles. I was familiar with the brand – had tried a few things, but nothing that I was crazy about. I decided to their "beauty lab" and see what they had to offer. When I walked in to their popup on Melrose Place, I was immediately invited to mix up a little sample of primer. I started chatting with the gal, and she told me that ALL Cover FX products are vegan! I knew they were cruelty free, but I had no idea their entire line was vegan – that's pretty impressive!
Plus, the co-founder told me all the products are EWG friendly (with the exception of salicylic acid, which is a very common acne-buster found in some of their formulas). They don't use ingredients like talc in their powders, and although talc has never been an ingredient I avoided before, she told me it's the main ingredient that causes flash-back in photos, so that's a pretty solid reason to avoid it.
I was impressed with their shade range (40 shades of foundation), and the quality of their formulas. But what I was most impressed with was their highlighter range.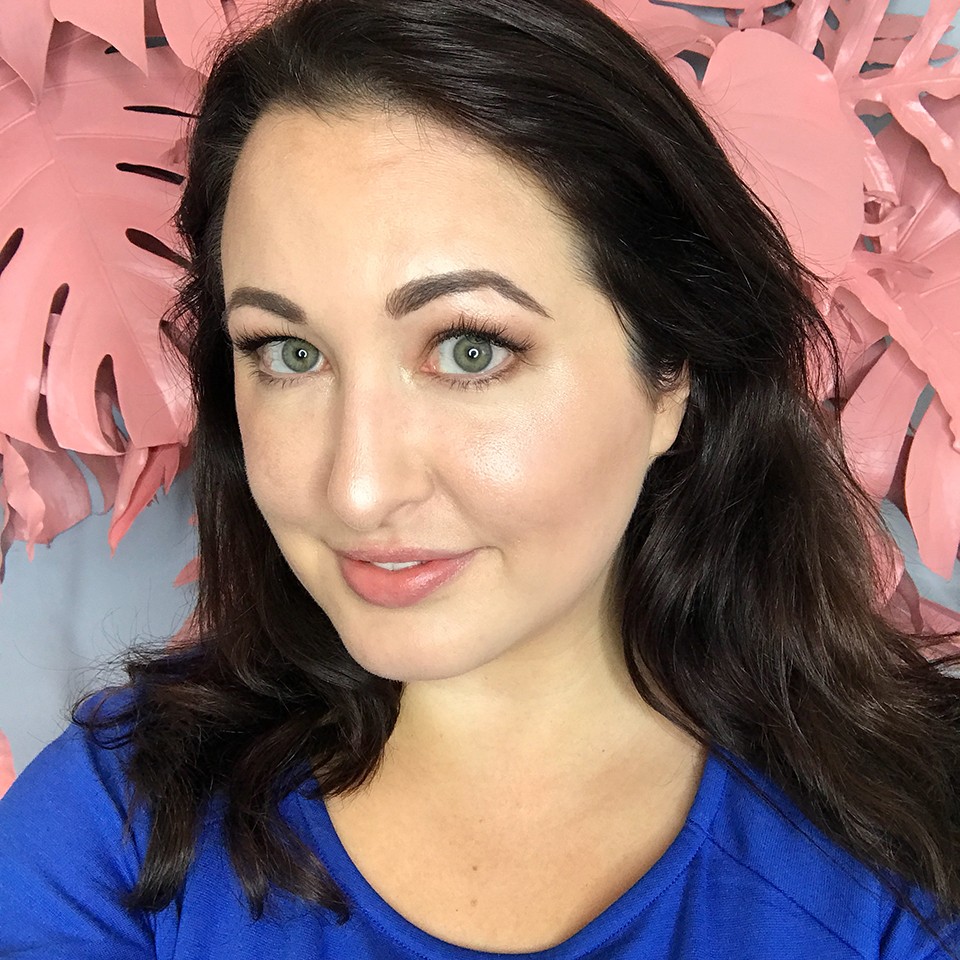 I had always thought of Cover FX as a brand that sold mainly foundations, concealers and powders, but I was surprised to learn that their highlighter game is LEGIT! They have powder highlighters, cream and powder highlighter palette AND liquid highlighter formulas (Custom Color Drops) in several colors. They are all solid formulas, and I would seriously like to have them all on hand for different looks.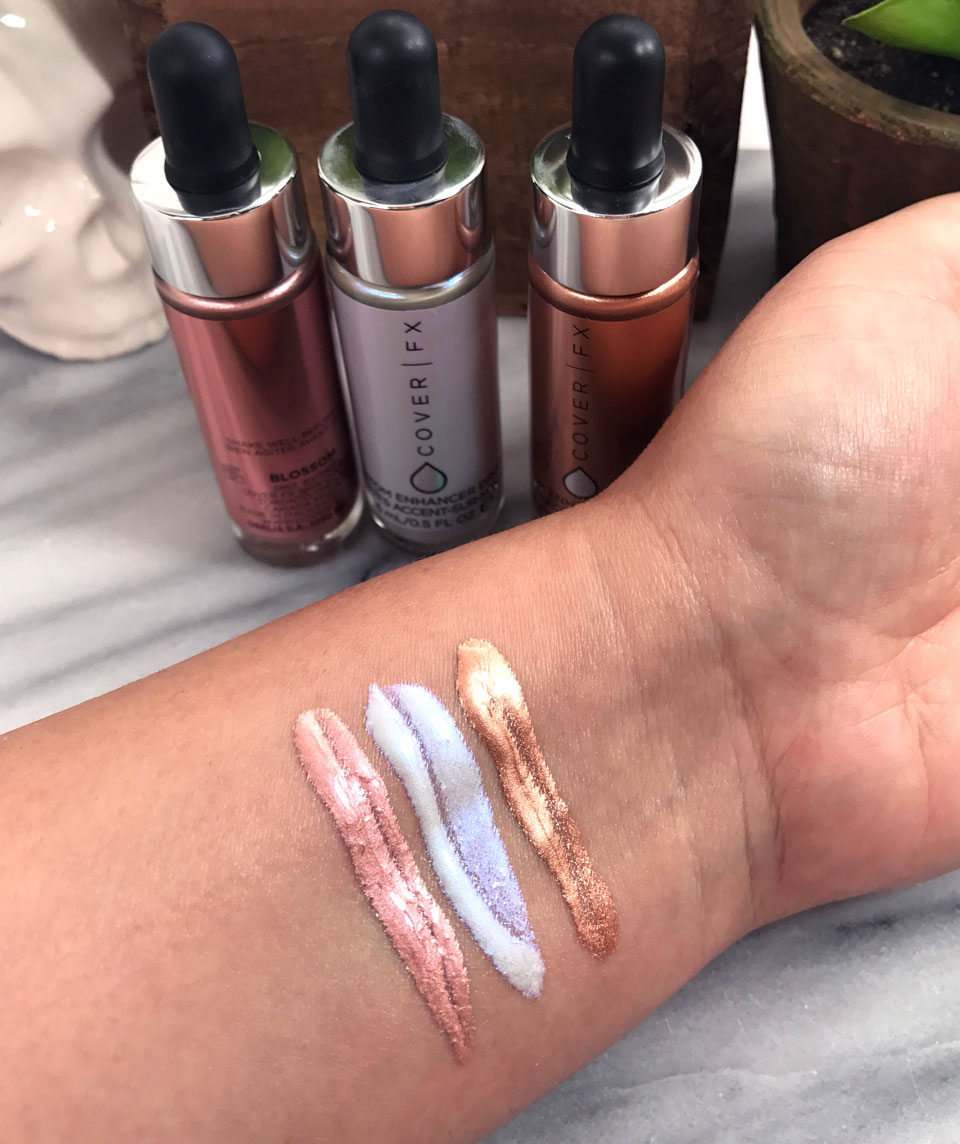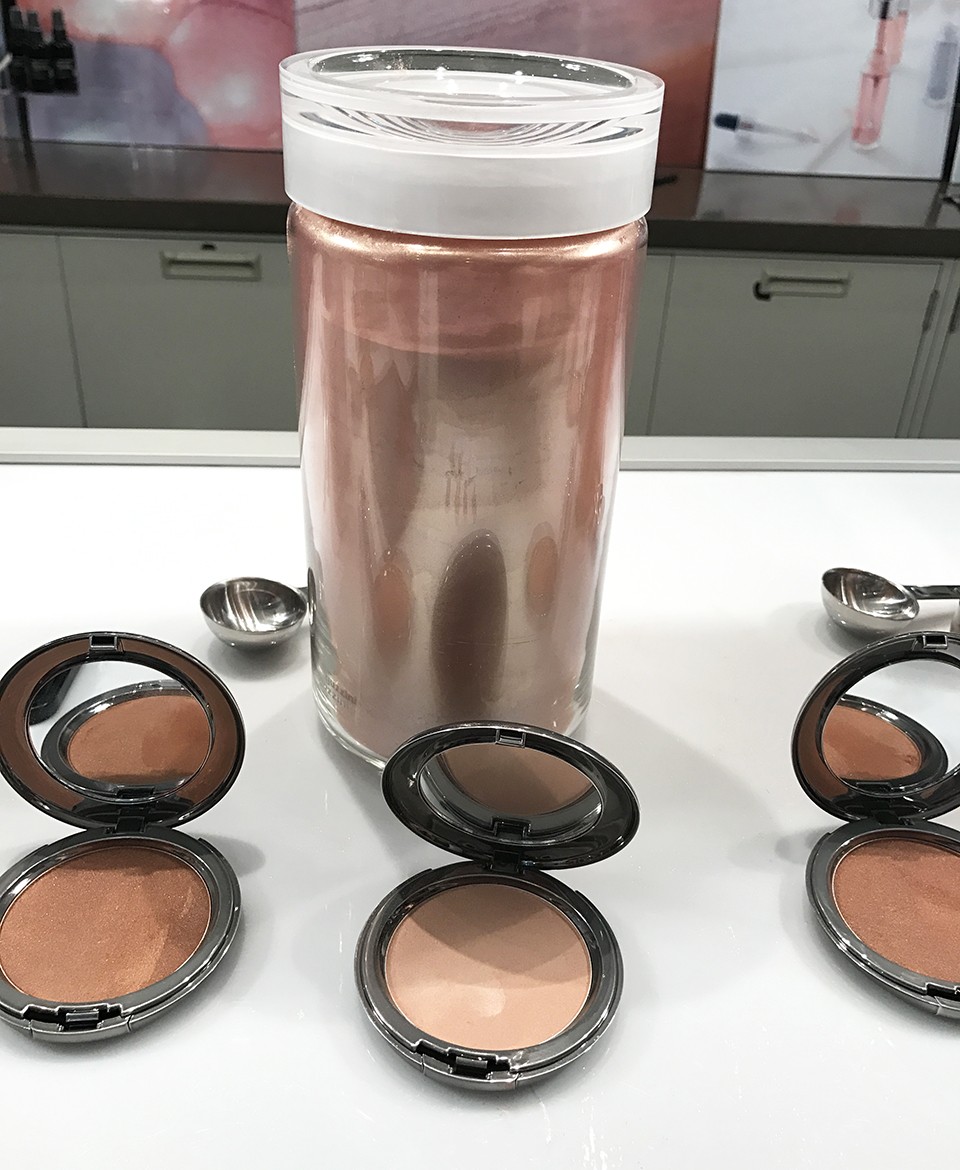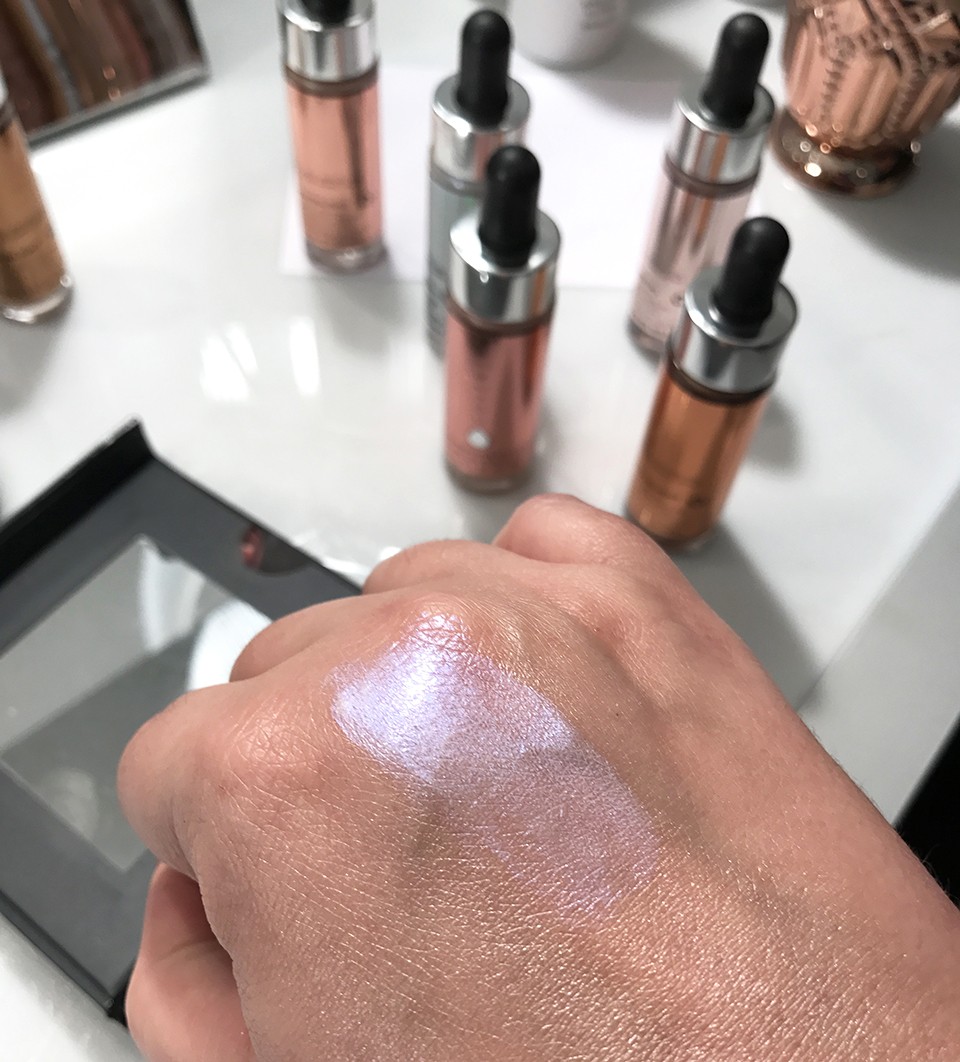 My favorite was Halo, a shimmery holographic liquid highlighter. It gave me a unicorn-level highlight! I really like the way it looks on the bridge and tip of my nose, on the tops of my cheeks, and above my top lip. Going too low on my cheeks just makes me look greasy – and I already have oily skin, so I normally skip that – so I would normally add a little less than in the selfie pic above.
The wide range of highlighters by Cover FX are all vegan, cruelty free, safe to use, and highly pigmented. So what's not to love? I'm definitely going to be trying more products from this brand. Let me know what you think if you've purchased them or tried swatches at Sephora or Ulta!