A few months ago, I received a new mirror. Mirrors are a dime a dozen, right? But this is more than just a reflective surface to gaze at my beauty (or if we're being honest – to gaze at my zits and wrinkles and complain about my face). The HiMirror is a "personal beauty and health consultant." What does that mean? Well, this high-tech mirror can actually analyze your skin and give you updates over time, so you can see if your skincare products/treatments are working! It also connects to a smart scale to track health and fitness.
So first, you create an account and set up the mirror. The set-up was a little frustrating for me, but once I got it up and running, it was easy. You can install the mirror on a wall or on an existing mirror (it needs to be near an outlet so you can plug it in). The mirror syncs to an app on your phone so you can track your progress from there as well. When you start it up, the HiMirror takes a picture of your face with its built-in camera. It has facial recognition, so it can automatically detect you as the user when you turn it on.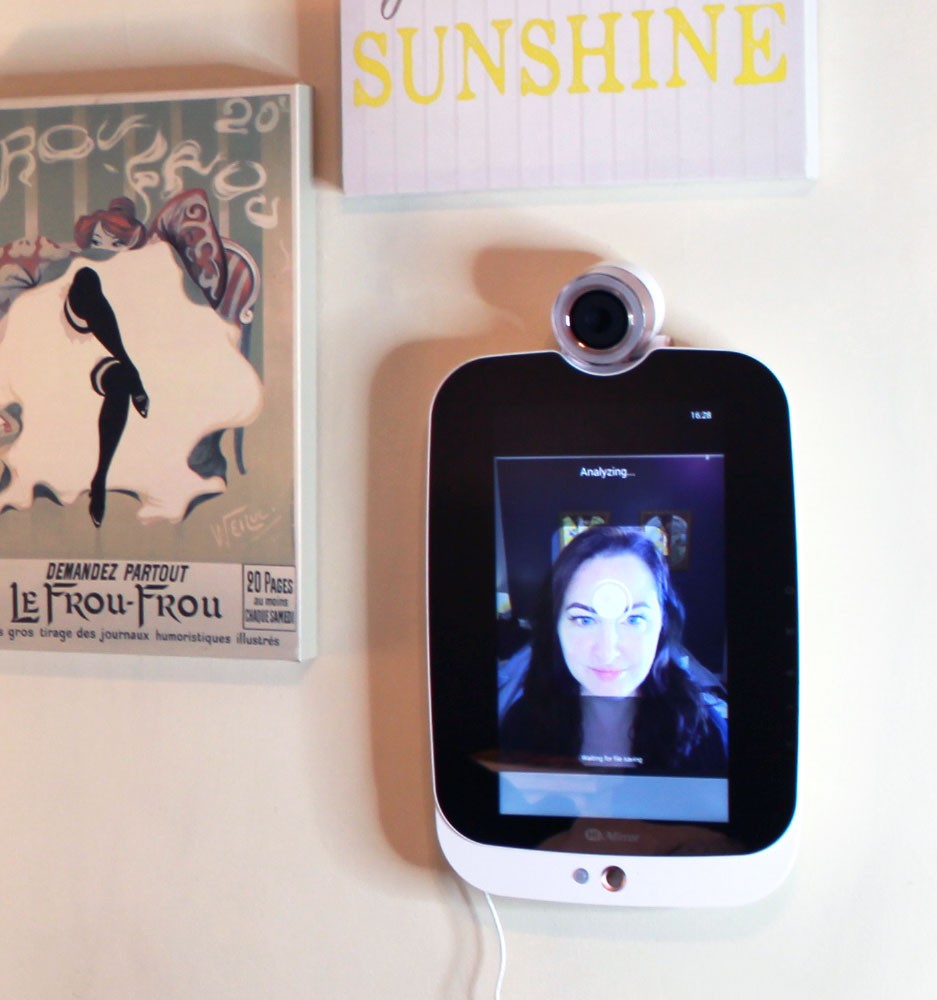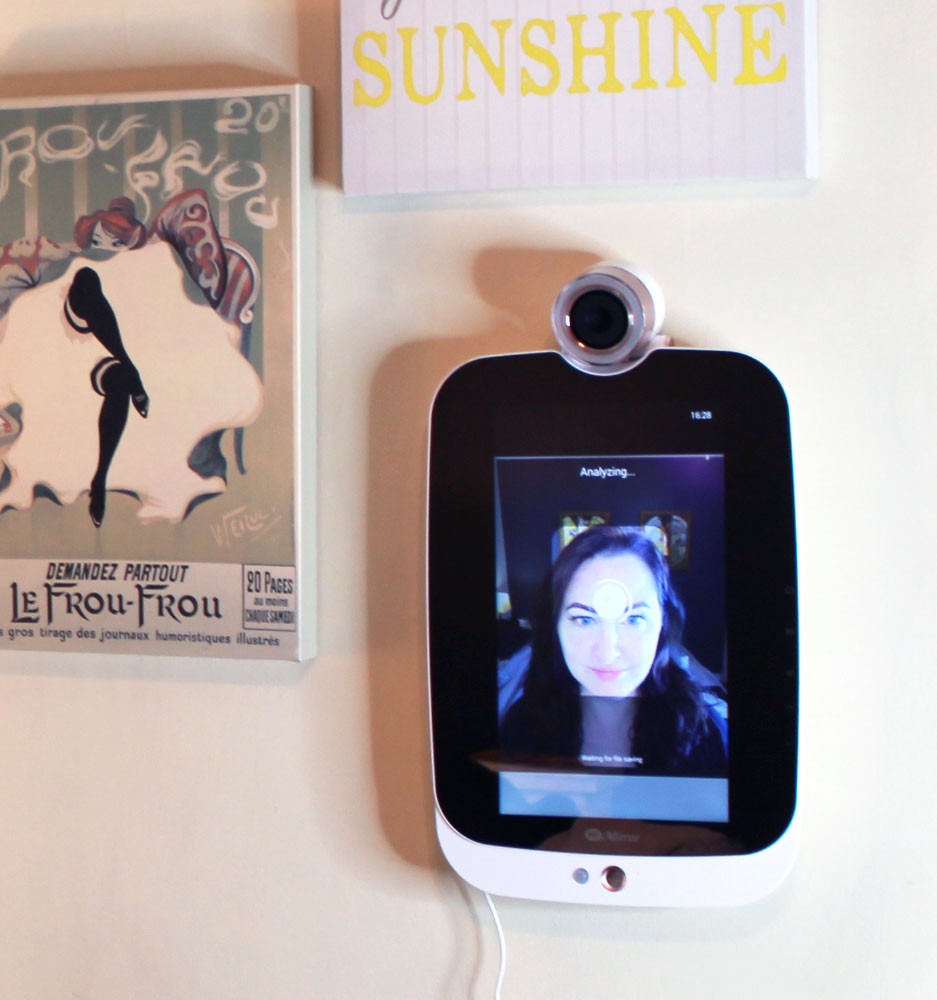 After you log in, you can navigate with hand gestures. This is where the really futuristic part comes in. I felt like I was in a sci fi movie! You never have to touch the mirror – especially if you're using it in the bathroom with wet hands. The hand gestures take a little getting used to, but you'll get the hang of it. It also has voice commands, but I haven't really needed to use that.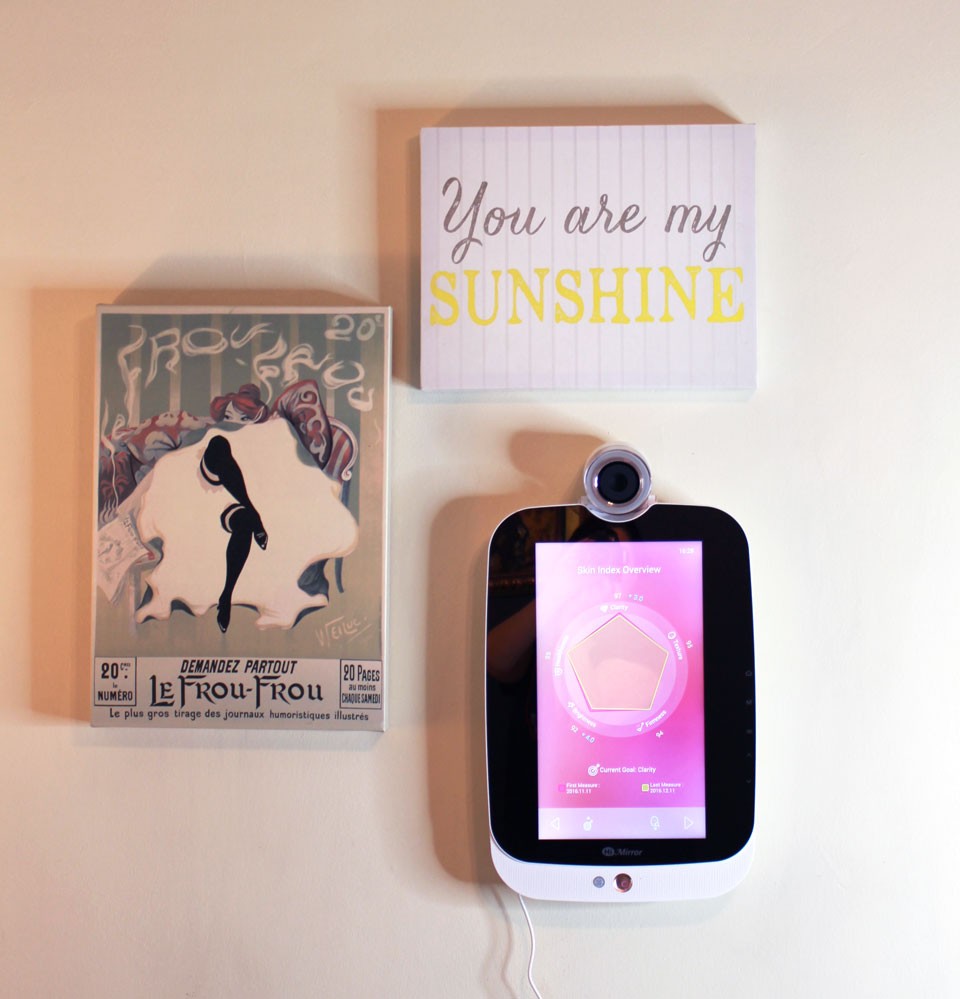 The skin analysis consists of six skin factors (scored from 0-100): Pores, Dark Spots, Red Spots, Dark Circles, Fine Lines, Wrinkles & Complexion. There are five categories: Healthiness, Clarity, Firmness, Texture and Brightness. Each time you analyze your skin, it will show you if you've improved or slid back, and you can also see graphs with results over time. It adjusts to the light in the room, but for best results, keep the lighting the same each time you use it. If you change the lighting drastically from day to day, it may alter your results.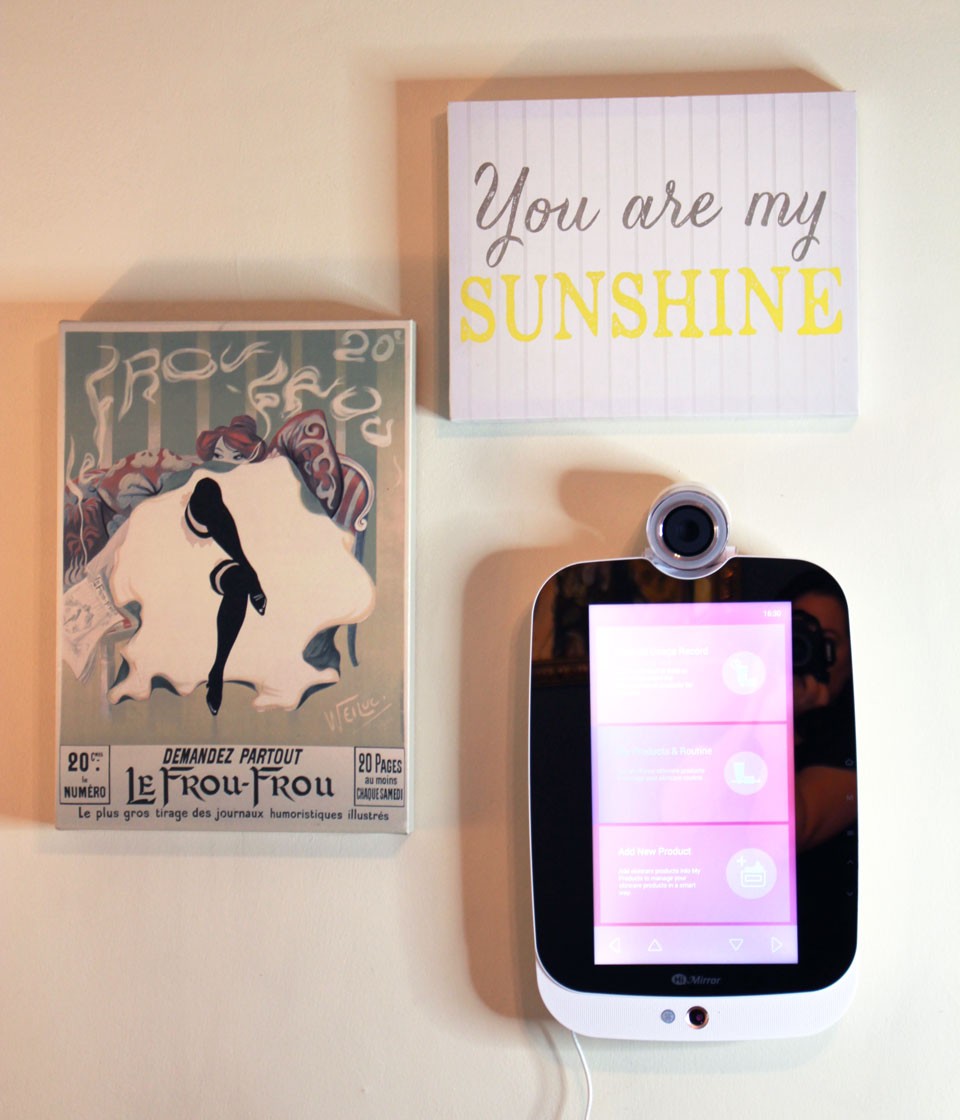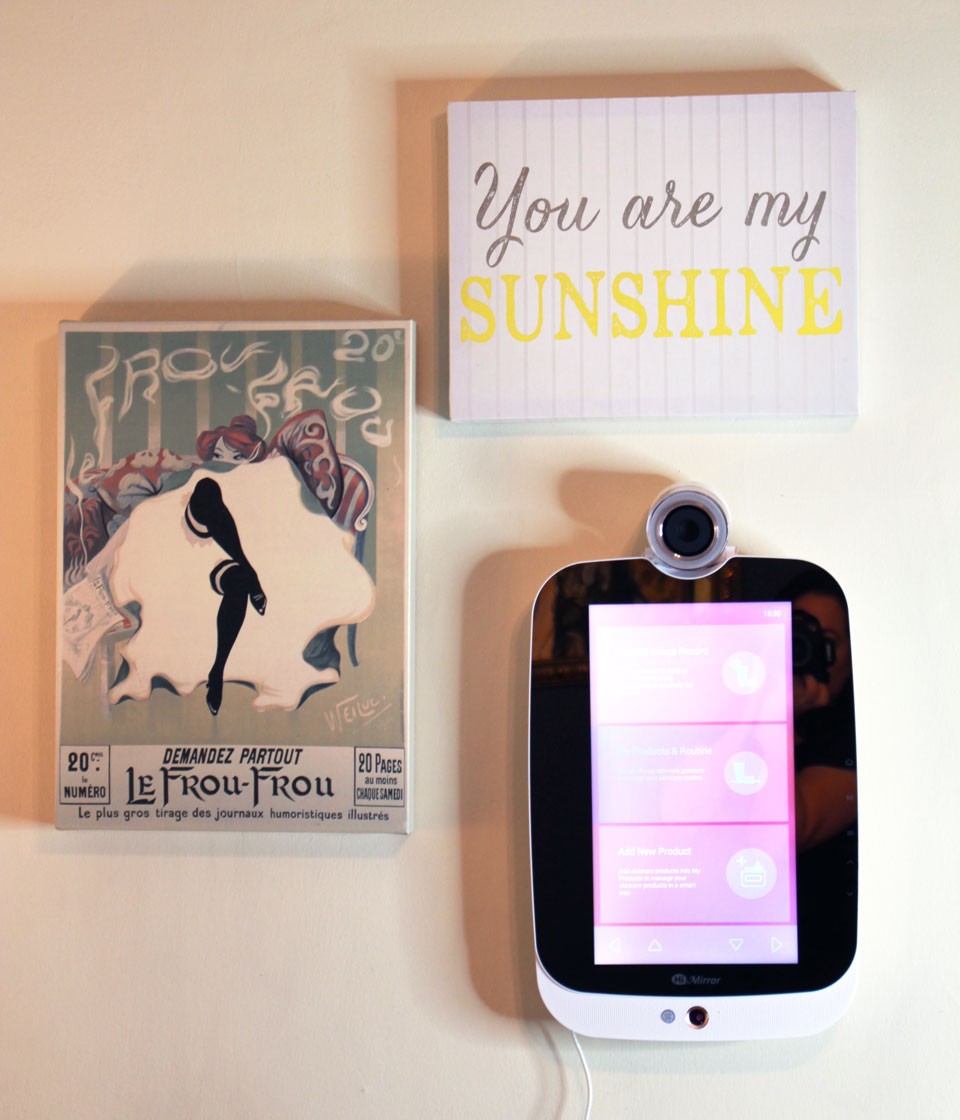 You can also add your beauty products to the My Routine section to keep track of what you're currently using. By recording the scores of all the skin factors within a 90-day period, you can better understand the effectiveness of the products you are using. There is a feature that allows you to scan the bar codes to quickly add your products, but because HiMirror is so new, I found that I had to add most of mine manually. That should improve as HiMirror adds data to its software.
HiMirror also shows you the daily weather and UV index (to see if you REALLY need to not skip that sunscreen today), as well as skincare tips each time you log in. It's even connected to online radio (Spotify is also coming soon) so you can listen to some tunes while you go about your beauty routine.
If you're worried about privacy, don't! HiMirror has a high-end security system and third-party certification to ensure confidentiality of your information. Only you can log in with facial identification or voice recognition. And the camera has a security cover that you can keep closed when you're not using it.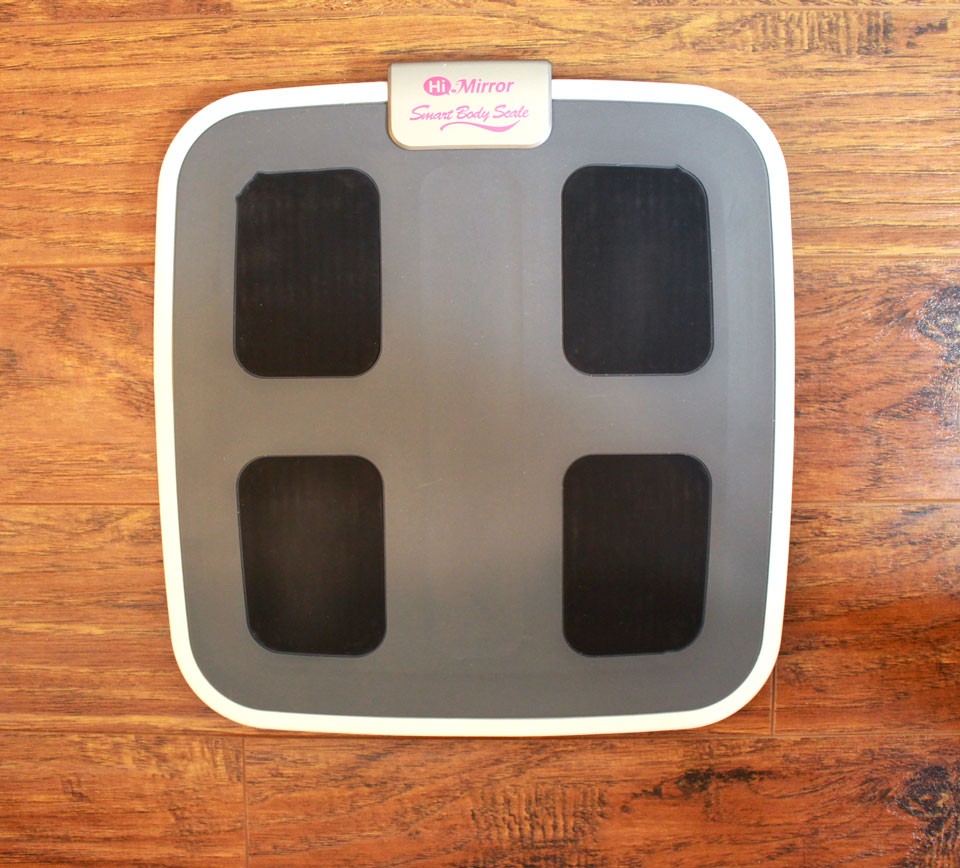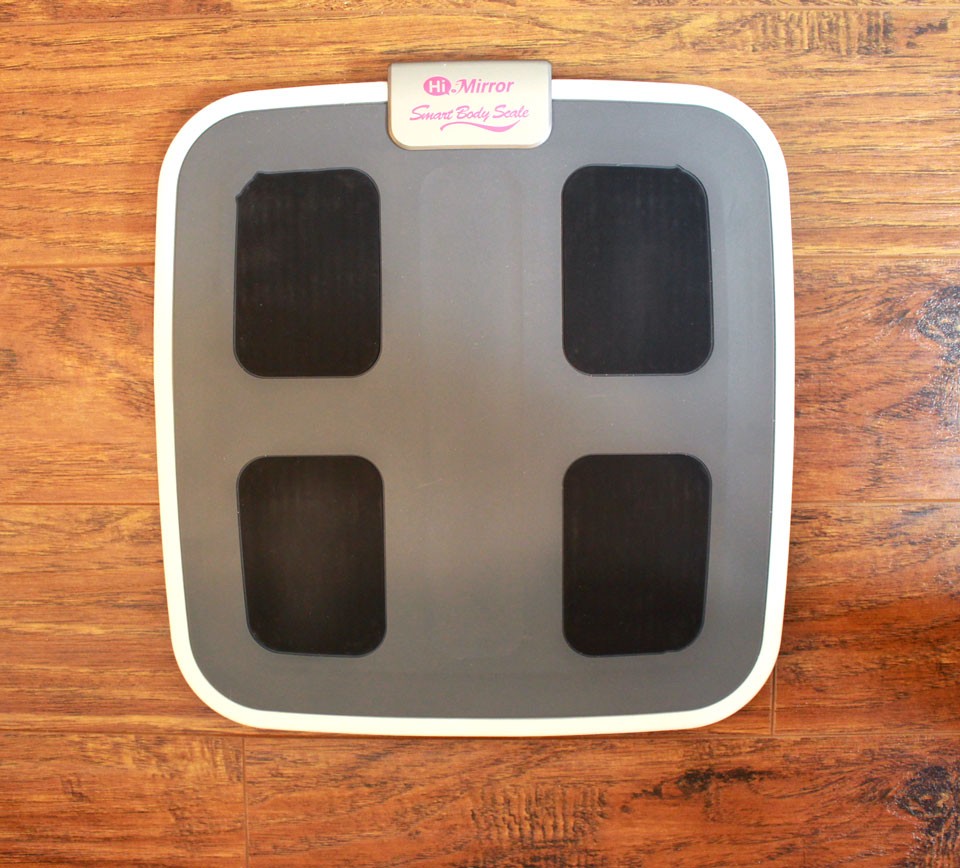 The Smart Body Scale is optional, but you can connect it to the HiMirror to track your weight, body mass index, body fat ratio, total body water, muscle mass, bone mass, and basal metabolic rate. It also comes with a soft, pretty cover to blend in with your bathroom decor.
Go to himirror.com to check it out!