If you have acne make sure you do this one thing every night!
I have struggled with acne my entire adult life, and I'm just now (in my late 30s) FINALLY getting it under control! I have talked about my experience with esthetician and acne coach, Emme Diane, before (click here if you want to read about my experience). I have had to make pretty drastic food and lifestyle changes, and I've been scanning my skincare and makeup ingredients like a hawk to make sure I don't accidentally apply any acne triggers to my face!
One of the most important things I have been doing every single night is checking to see if my pillowcase needs changing. I know – SO SIMPLE. But, can you honestly tell me you've changed your pillowcase every night this week? When you sleep, you leave dirt and oils from your skin and hair all over your pillow. Imagine having your face smooshed into that every single night – super gross, and there's such an easy fix!
How often do you need to change your pillowcase to keep the acne away? Well, if you have active breakouts, you should change them nightly. If not, you can probably get away with changing them out every 1-3 days (switching sides in-between).
To remind myself to change my pillowcase often, I keep a stack of American Pillowcases near my bed. BEFORE I found out about American Pillowcase, I went on Amazon and bought a bunch of pillowcases from some random brand with decent reviews. They were cheap, but boy did I get what I paid for. They were so rough to the touch and just really unpleasant to sleep on. Even my fiancé, who is normally unfazed by such things, didn't want to sleep on them!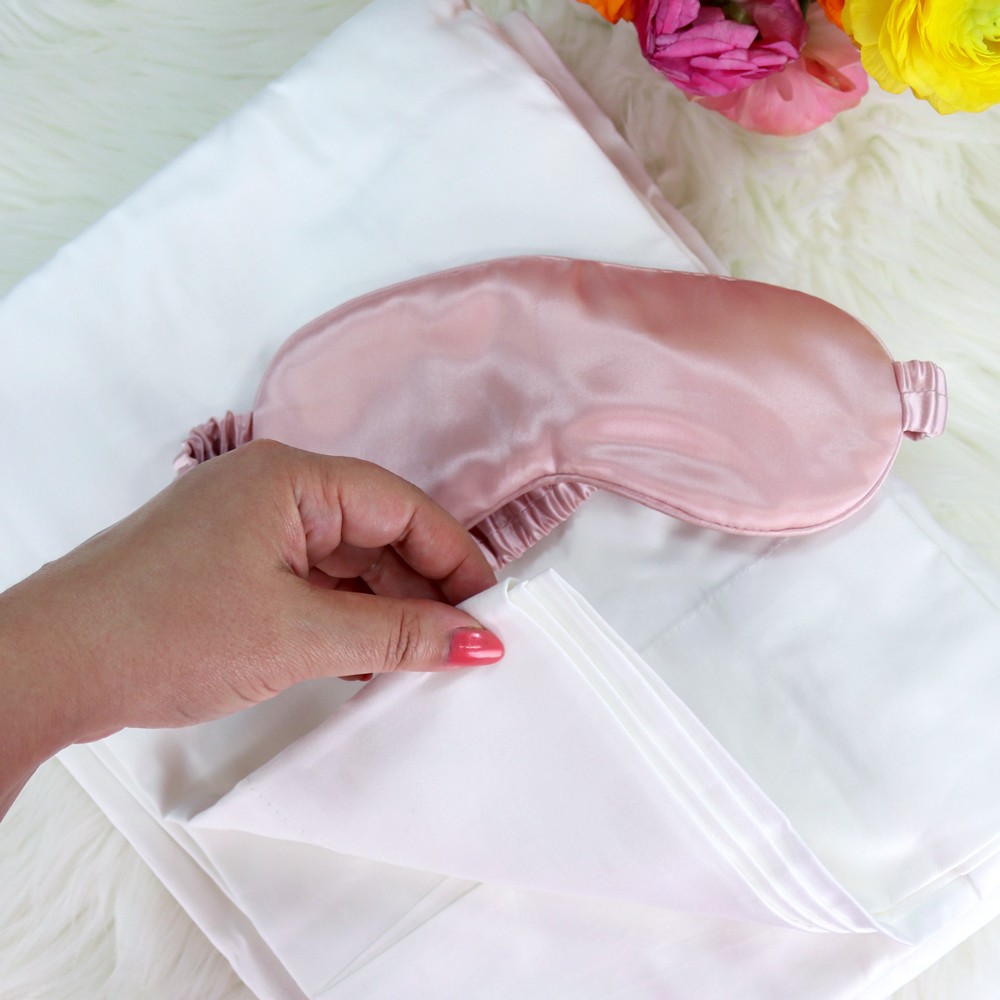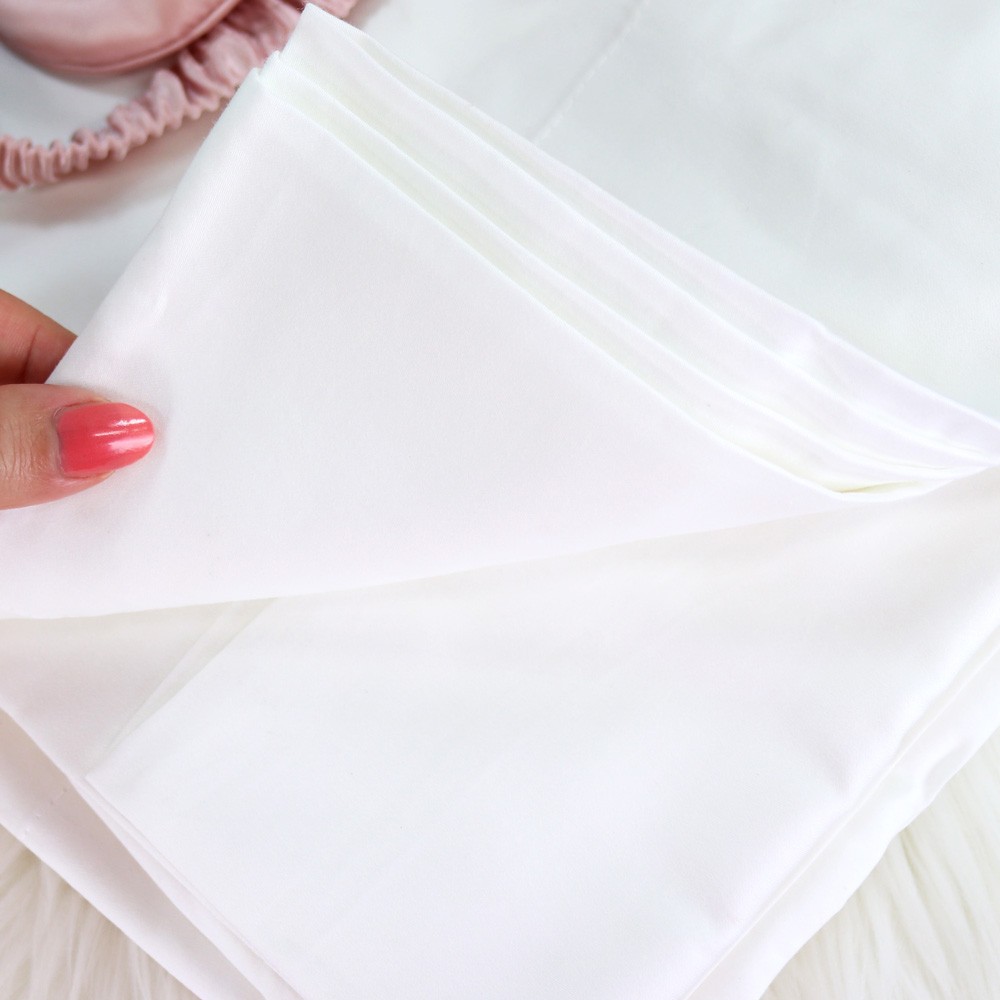 So when American Pillowcase sent me some of their luxury Egyptian cotton pillowcases to review, I was thrilled. They are available at Amazon (don't know why I didn't see them the first time!), super soft and very affordable – you can get a two pack of 300 thread count standard pillowcases for $12.99 plus free one day shipping if you have Amazon Prime! They come in seven colors, but I prefer good 'ole white because they go with all of my sheets and duvet covers. These are hypoallergenic and seriously fancy hotel quality – I'm totally on board with these pillowcases!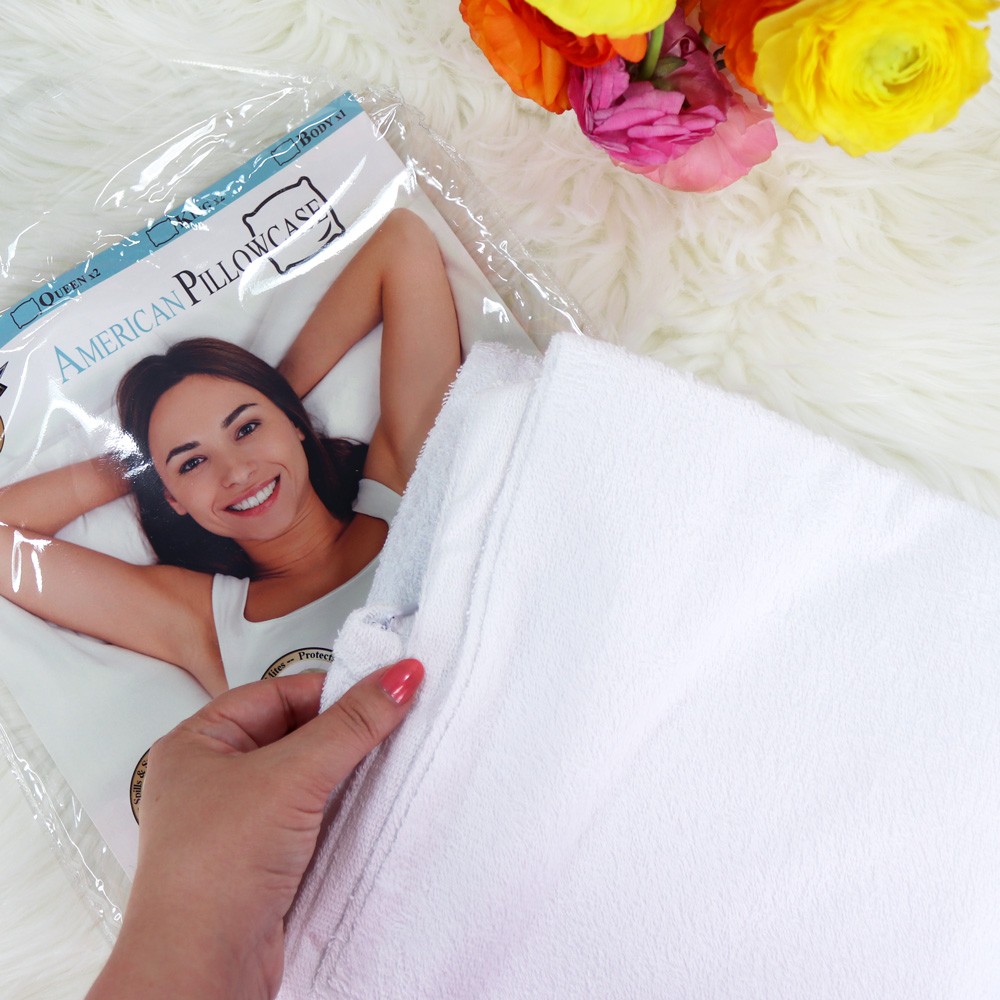 I highly recommend getting the American Pillowcase Pillow Protectors to go under your pillowcases. These zip on, surrounding the pillow completely, and keep all the dust mites, bacteria and other allergens away from your face! They are waterproof and bed bug proof. They have a terry cloth cover, so they feel soft and don't rustle or make noise when you turn your head. They are also machine washable. I wouldn't even think of NOT covering my pillows – it's just gross! You can get a pack of two pillow protectors for $15.96 on Amazon.