Cruelty free beauty brand, Inglot Cosmetics, has a cool Freedom Palette that lets you mix and match the colors of your choice into a heavy-duty, magnetic palette. They recently sent me the new Satin Rainbow Eye Shadows to try out. Each Rainbow Eye Shadow comes with a gradient of three colors (light, med and dark). In the palette pictured above, you can see 131 (orange shades), 132 (pink shades), 133 (plum shades), 134 (blue shades) and 135 (green shades).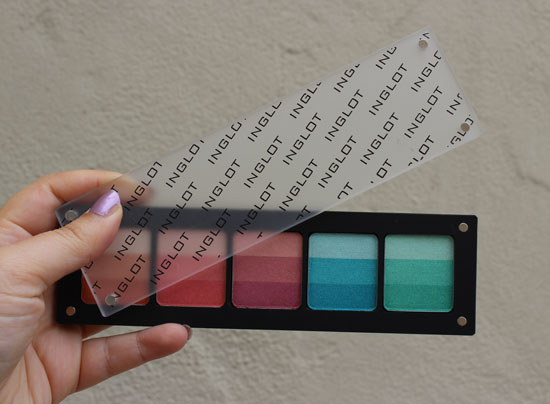 The shades are fun to play with, and the lighter colors help with blending (the warmer shades don't show up on their own on my super pale skin). I used the oranges, pinks and blues for the look pictured at the top. In the photo, I did not use any kind of eye primer, using a primer will help make the colors pop.
Also – using your finger or a foam applicator will give you more vibrant color. I used a small, flat brush from the Bdellium Tools mineral line for the top photo. You can see the more vibrant looks in the swatch pics below (I used my finger to do those). You can also use the shadows wet for a deeper color.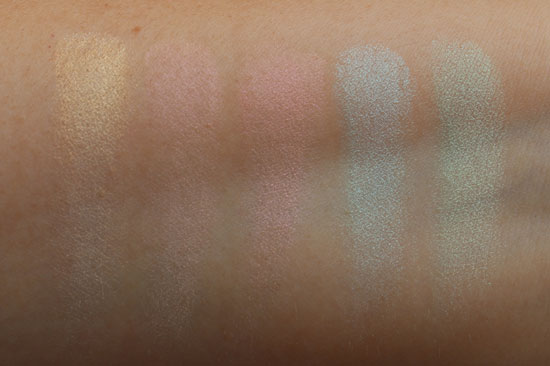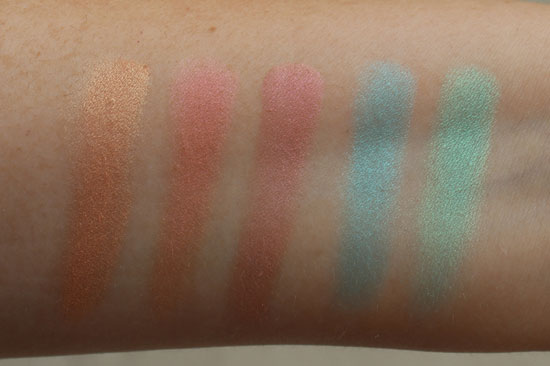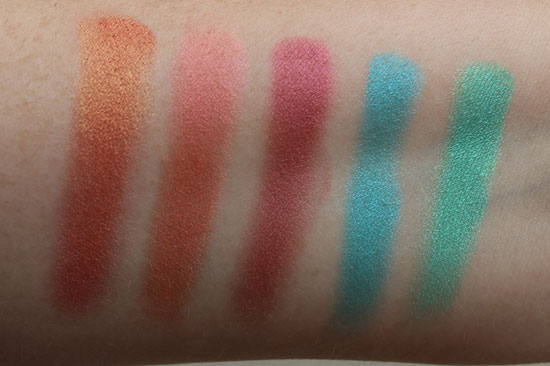 Overall, I think Inglot is a great cruelty free option, and if you haven't already, you should check it out!
Each eye shadow is $8 and the Freedom System 5 Shadow Square Palette is $11. You can find them at InglotUSA.com, select Macy's stores and Inglot stores.