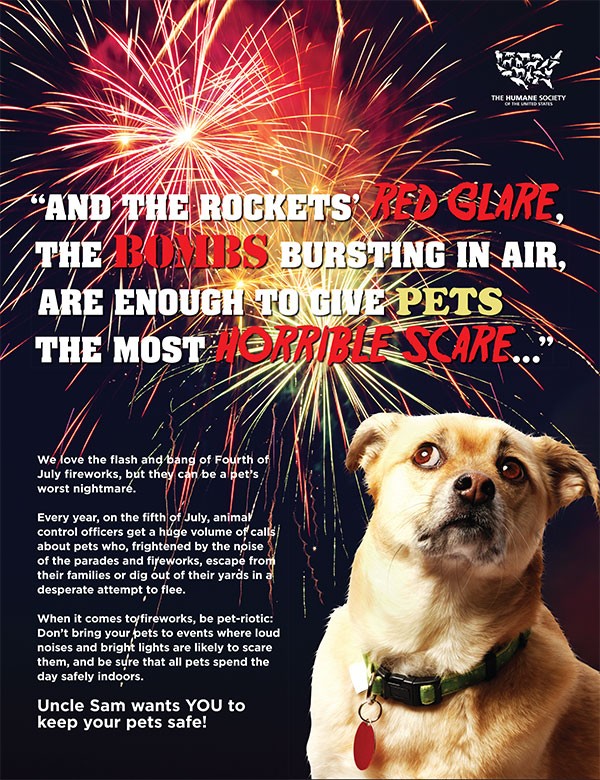 Happy 4th of July! Please remember to keep your pets safe. The Humane Society of the United States recommends these tips:
1. Keep your pets away from fireworks if at all possible.
2. Ask your vet for help if your pet is extremely scared of loud noises.
3. Protect your pets from heat. Don't leave pets in a parked car.
4. Make sure your pet is wearing a collar and ID tag. Even better – you should have your pets microchipped in case they get confused, lost and end up at a local shelter!
If your pet does become lost, contact your local animal control and surrounding shelters immediately and follow the rest of The HSUS's advice for finding your pet.
Read more tips from HSUS to keep your pets safe this Independence Day!