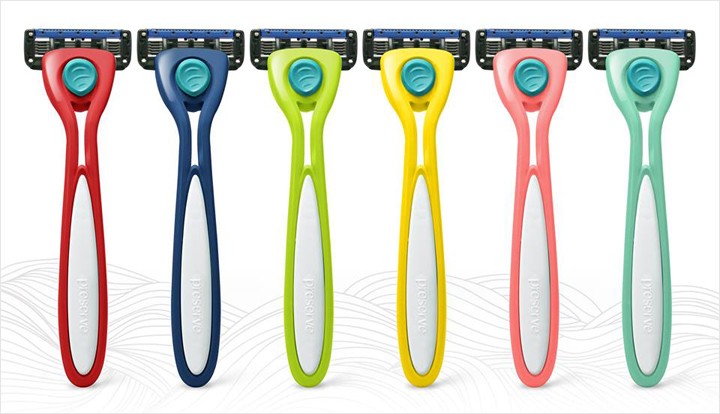 Question of the Week: Let's talk body hair removal. Are you a razor person, or do you use another method (wax, depilatory cream, or device)? Or do you prefer to go au naturale?
Answer: I've lasered everything I can off! Which is a huge time saver. For the baby hairs and the strays, I reach for a cruelty free razor from Preserve. Oh, and I also wax my brows!
My Beauty Bunny Note: One of my most frequently asked questions here at My beauty Bunny is which razors are cruelty free – and where one can find razors not tested on animals. If you have the same questions check out our List of Fave Cruelty Free Razors!
Readers – Tell us! Do you remove body hair? And which tool(s) do you use to defuzz?
Please note: not all Lipstick League posts are cruelty free.
Blushing Noir – TALK IS CHIC! Check out the most comprehensive, mother-of-all L'Oréal Paris makeup posts to see the must-have items I die for AND the hot deal currently going on at ULTA Beauty!
Clumps of Mascara – I don't think there is a nail polish better suited for Spring than this gorgeous one here.
EauMG – reviews two naturally delicious gourmand botanical perfumes by indie brand, Phoenix Botanicals. Yum!
Gouldylox – For spring, think fresh skin, juicy color and glistening eyes. Want the look? Gouldylox has all of the details!
My Beauty Bunny – Sometimes you SHOULD believe the hype! Check out why I am loving the most buzzed about brushes in the beauty-sphere. Artis Brushes – Worth the Hype?
My Newest Addiction – Laura partners with Real Techniques to show you a simple sculpting tutorial.
Nouveau Cheap – My obsession with silicone makeup brush cleaning devices continues. Here's my review of the new Real Techniques Brush Cleansing Palette (with a bonus mini-review of their new Brush Cleansing Gel).
Olive & Ivy – We all deal with stress in our lives at one point or another, and these five ways to pamper yourself when you're stressed really help relieve it!
Phyrra – Customize your own perfect foundation with my how to make Tinted Moisturizer, BB Cream and CC Cream!
Prime Beauty – shows you how to give your makeup collection a seasonal refresh!
we heart this – are you a sucker for a good eye cream? Us too. Which is why we flipped for Murad Eye Lift Firming Treatment. It even hovers in mask territory…see what bonus item it comes with!
Beautygeeks – decodes this whole color-correction craze – do you really need colour correctors in your routine?
Beauty Junkies Unite – This new company is about to change the way you shop for shampoo and conditioner, and Amber has the scoop!
(Wondering what the Lipstick League is? Find out here.)
Blushing Noir is Currently Craving: Do you know me?! SO MANY THINGS! Lately Benefit has really caught my eye with their Cheekathon Blush & Bronzer Palette and the Life's Little Correctors Color Correcting Kit.