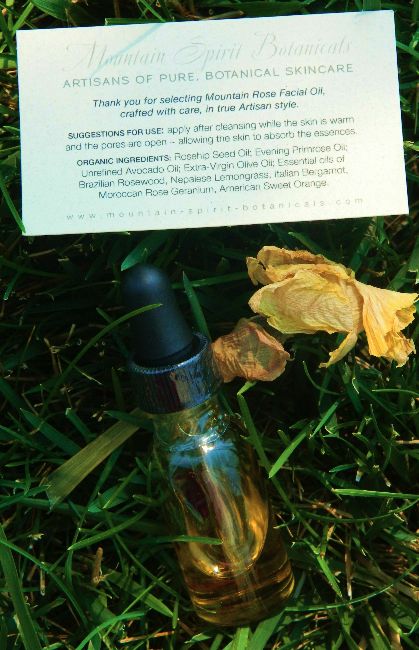 Guest post by Stephanie Louise
Mountain Rose Facial Oil from Mountain Spirit Botanicals just looks classy. It has simple, effortless packaging & contains one small Moroccan rose that gives it a real look of glamour. Although I didn't get a full months supply, I only used it on my cheeks which have been rather dry. Had I received more, I would have used it all over my face.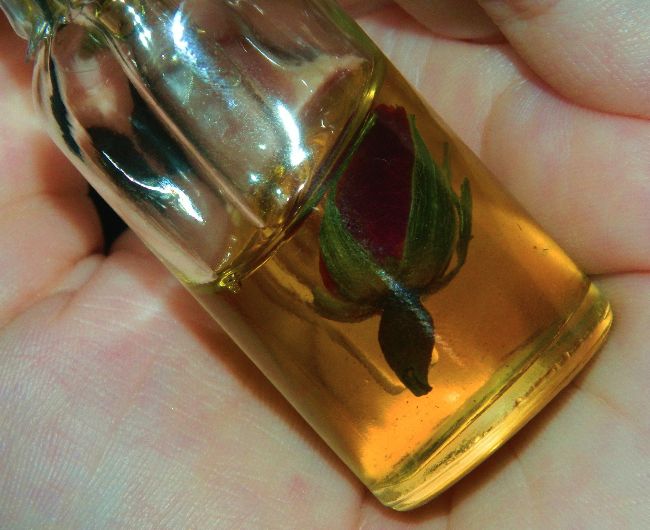 Mountain Spirit Botanicals describes this oil blend as a "soft, floral infusion crafted with pure botanicals known to promote cellular rejuvenation and increase the skin's elasticity and suppleness." This is meant to be used as a moisturizer and I find it to be effective, but no more so than some other oils I have tried. The scent is actually quite nice, not an overpowering rose scent like I expected. I really smell a lot of the lemongrass which I appreciate in the morning, very energizing.
Ingredients: rosehip seed oil, evening primrose oil, avocado oil, extra virgin olive oil, essential oils of Italian bergamot, Brazilian rosewood, Nepalese lemongrass, Moroccan rose geranium, American sweet orange.
This blend is plant based, 100% fair trade, as well as vegan. In fact, this line was created exclusively from plant-based materials. Mountain Rose Facial Oil is $34 for 2oz & can be bought on the Mountain Spirit Botanicals website.
Stephanie Louise
Stephanie is the beauty editor for Stephanie Louise – All Things Beautiful. Compulsive nail polish swatcher, general makeup hoarding, & reviews of everything beauty related can be found on her blog. Above all else she's the wife of a wonderful military man & mother to 3 fur babies. Tweet her @StephLouiseATB.