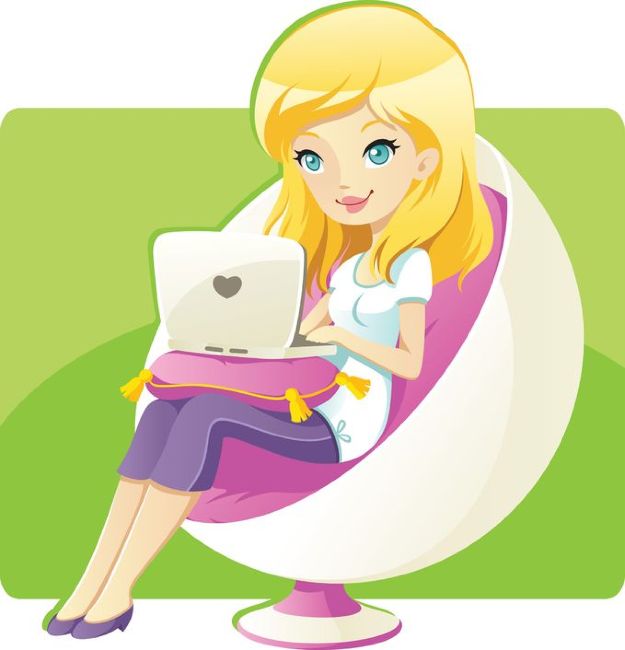 I have finally found a web host that I LOVE. I know – it sounds crazy. Who loves their web host? Well, when you've had so many bad ones, when you finally find the right one, you tend to fall in love.
If you have your own blog or website, you've probably encountered the occasional virus or incompatible plug-in that shuts your site down. When you've put as much blood, sweat and tears into your site as I have, it's the scariest thing in the world to suddenly see nothing but error messages on your page. You try to log into your content management system (WordPress in my case) and you can't get in. Your heart stops.
You log into your host's dashboard and you see the only way to get in touch with them is to create a support ticket. "Create a ticket? I need help NOW!" People are tweeting and messaging you – "Hey, did you know your site is down?" or "I'm trying to enter this contest but I can't!" You start to panic. You are able to start a remote chat or maybe even get someone on the phone. They are not native English speakers and they are using scripts to communicate with you. They ask you for your security code. You tell them the code. No – incorrect. It must have been your site partner's mother's maiden name they are looking for. Crap – what is it?
If this sounds familiar, you are going to thank me for introducing you to WestHost. I found them through a recommendation from one of my readers on Twitter. They offered to give me a dedicated server for My Beauty Bunny in exchange for a little promotion (like the ad you see at the top of the page). Well, I agreed, but I really wasn't expecting much. If they didn't come through, I wouldn't be able to recommend them to you. I wouldn't sell out my readers for free hosting.

Much to my surprise, WestHost is AMAZING. I can reach out to their US-based support team any time and get a super fast response. I don't necessarily have to create a new ticket for every back and forth email if problems come up – I can just respond to previous emails from their support team. Or I can give them a call (they even answer on Christmas Day!). Plus, they are all so freaking nice! It's really a pleasure to do business with them.
They have also been incredibly helpful – going above and beyond to do things like: fix my plug-ins that were not set up properly, add memory usage plug-ins so I can see how my site performs, recommend other ways to gauge site performance, fix my DNS tags (I don't even know what that means) so I can email sellers on Craigslist without getting bounced mail, and plenty more. I have never had a host that felt like a partner before this. My previous hosts were always automated to the Nth degree and every problem was up to me to fix. They also use a Tier 3 data center to host your site, which has the type of security that major banks and financial institutions typically need.
WestHost has been around since 1998, so they're not going anywhere. They have a 60 day money back guarantee if you're not happy with the service, and they have really good prices.
Now, you don't have to get a dedicated server (which isn't the cheapest option) – you can also get shared hosting for as low as $4 a month. It all depends on what kind of traffic your site is bringing in. If you have a ton of traffic, a dedicated server is a smart move because it can really help with load time (there are many other factors, but that's a big one).
You can get set up in 6 minutes or less! My Beauty Bunny readers can use WestHost promo code "MyWebsiteBunny" for 5 free months on any of the shared hosting plans.
Jen