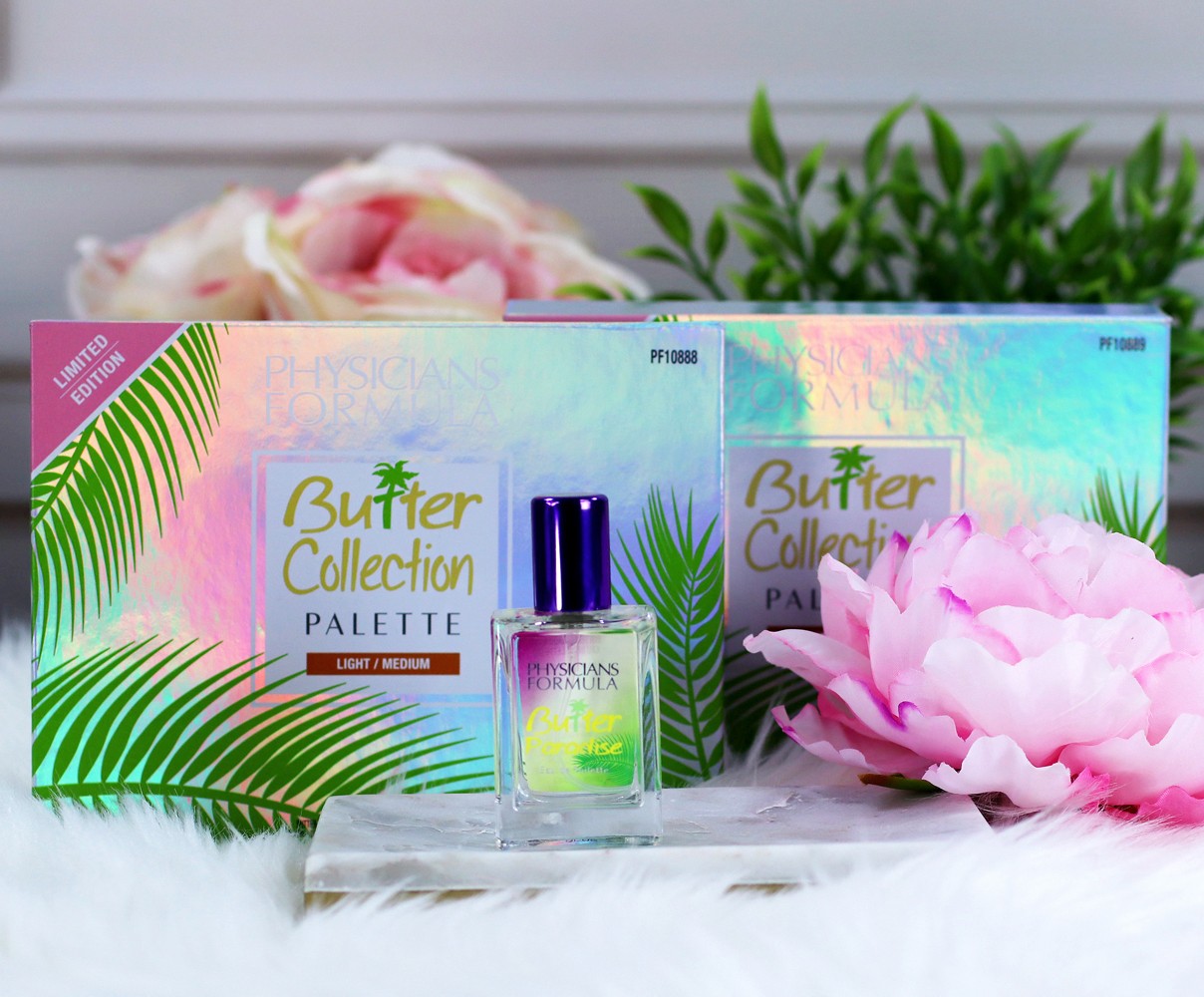 Physicians Formula Butter Collection Palettes Review and Swatches!
Remember that April Fool's Butter Collection perfume Physicians Formula teased us with? Well, it's real now! It's in the limited edition Butter Collection Palettes that were just released yesterday! The palettes come with a full-sized Butter Paradise perfume and a Butter Bronzer, Butter Blush and two BRAND NEW Butter Highlighters! You'll be able to find them at Wal Mart stores – and you're sure to notice the gorgeous summery packaging – large holographic boxes with palm fronds. I can't recall seeing anything like this from Physicians Formula in the past. It's sure to stand out on shelves!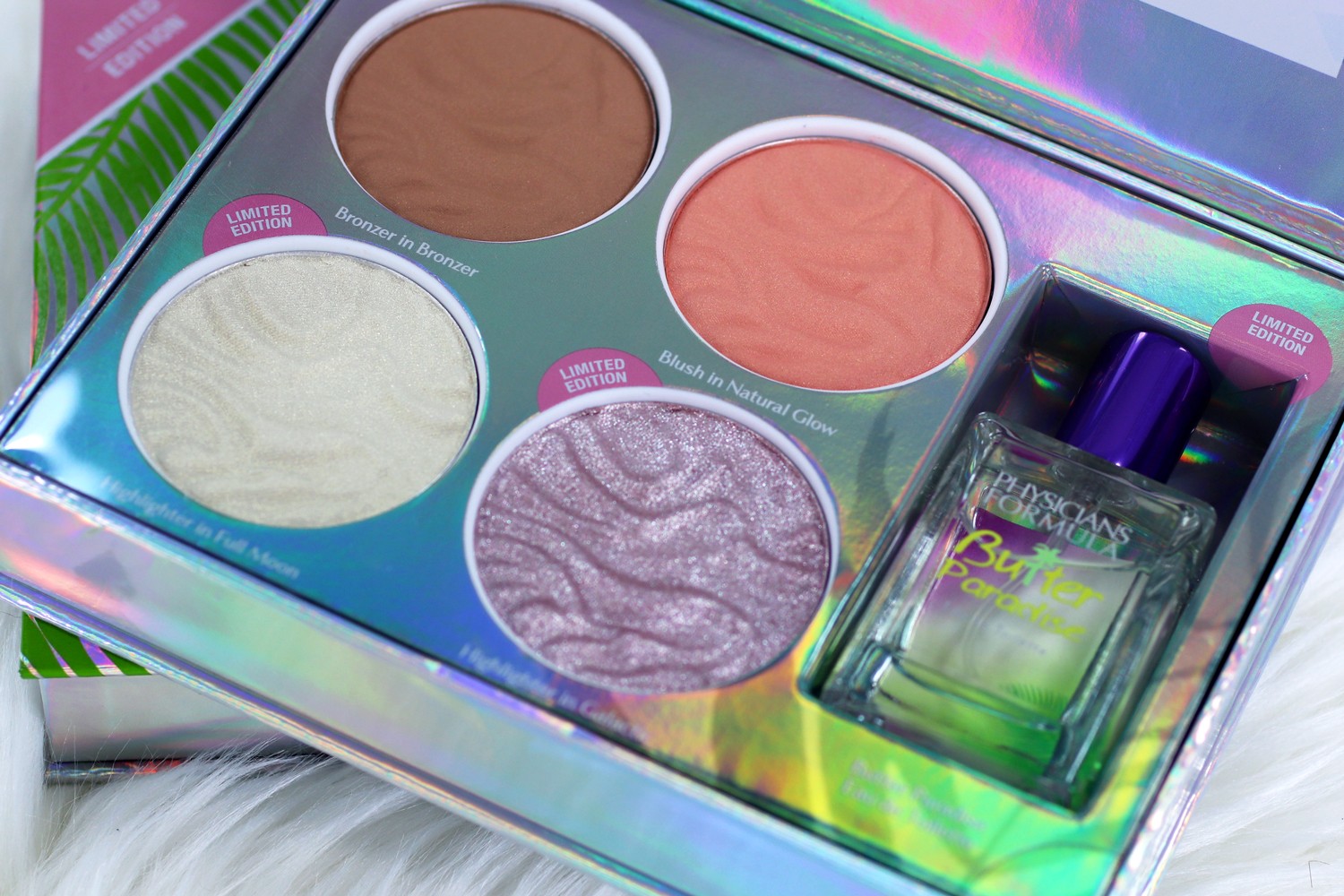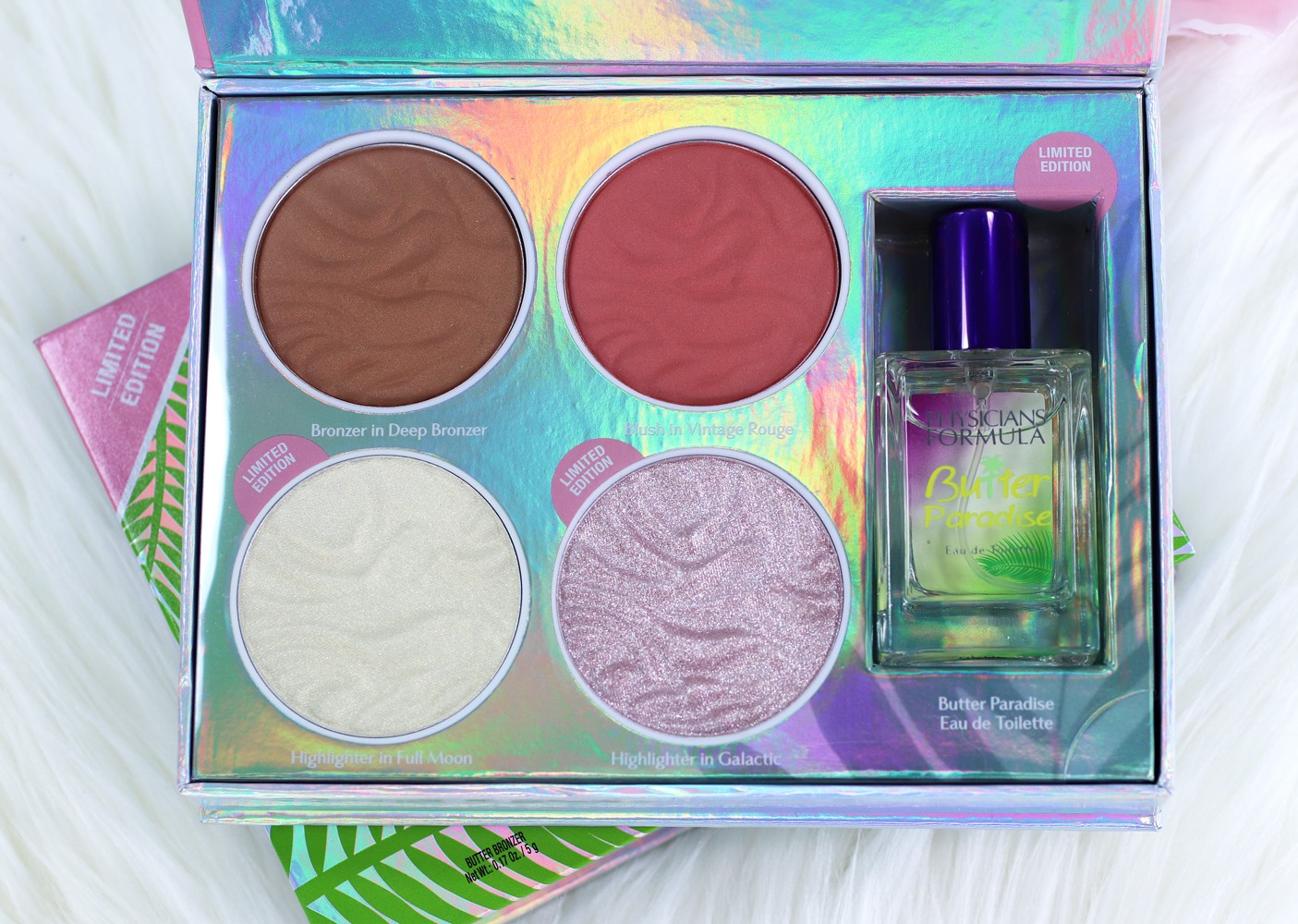 There are two palettes to choose from: Light/Medium and Medium/Deep. Both palettes have the same new highlighters: Full Moon (a white gold with slight green cast) and Galactic (a cool rose gold). The Light/Medium palette comes with the original Butter Bronzer and Butter Blush in Natural Glow. The Medium/Deep palette comes with the Deep Butter Bronzer and Butter Blush in Vintage Rouge.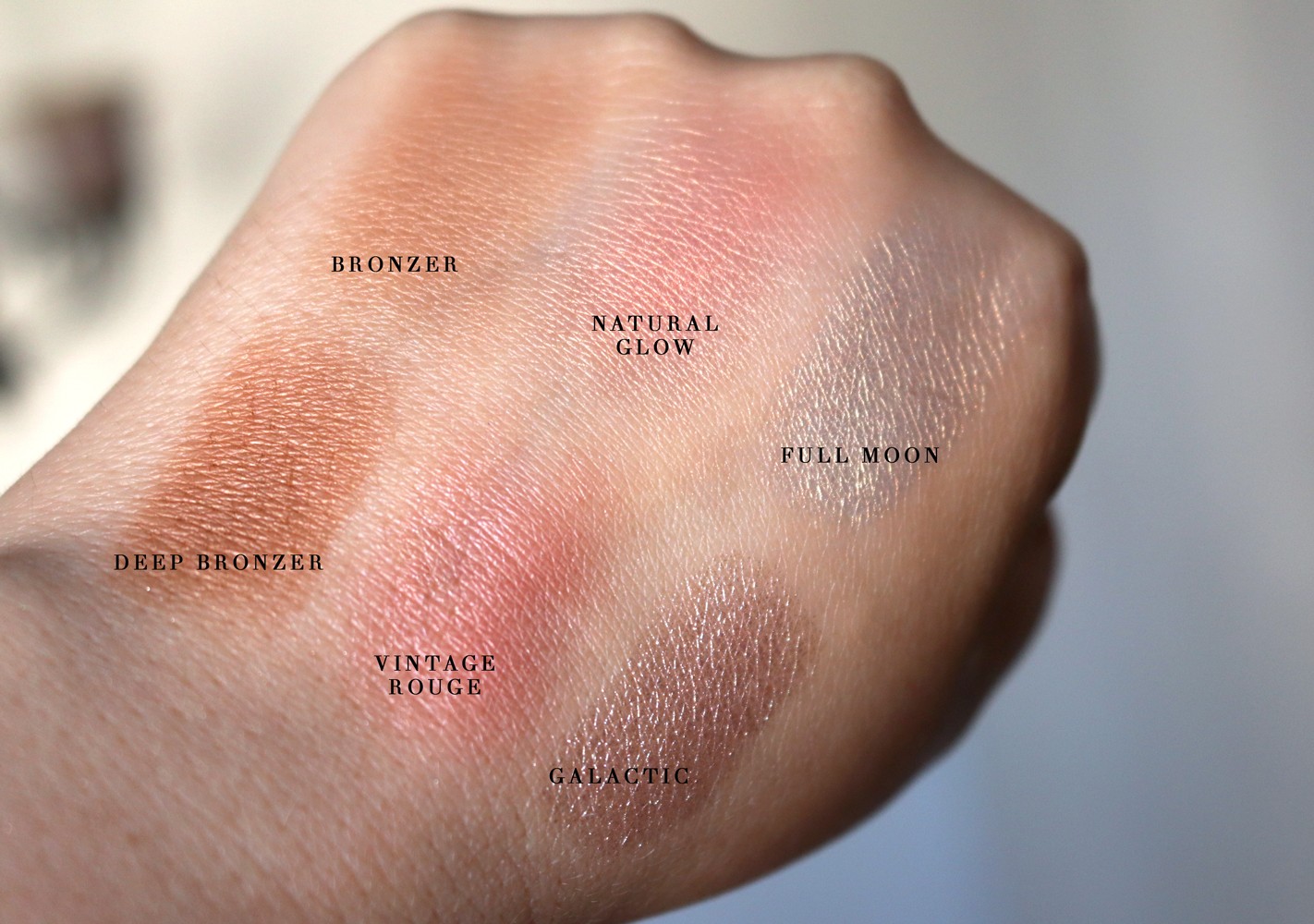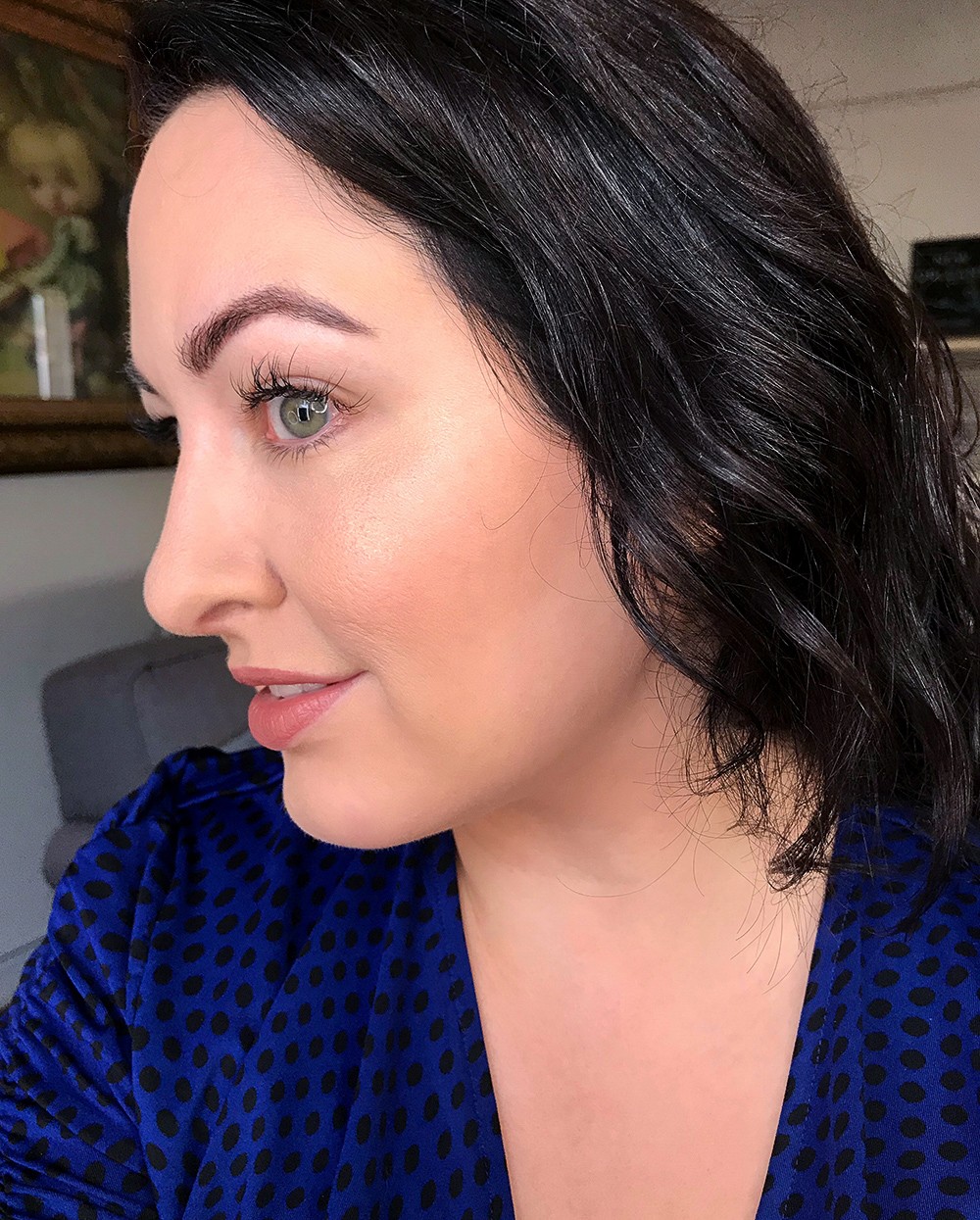 I'm pretty pale with olive undertones, and the Light/Medium bronzer and blush are a bit too light for me. I can either do the Light/Medium palette with a very heavy hand, or the Medium/Dark palette with a light hand. The new highlighters are out of this world – soft and shimmery! Full Moon has gold undertones and it blends in with my skin tone well, so it's noticeable but looks more natural. Galactic is more of a contrasting undertone for me, so I feel that it's slightly more noticeable on my skin. In the pic above, I'm wearing the Deep Bronzer, Vintage Rouge Blush and Full Moon Highlighter.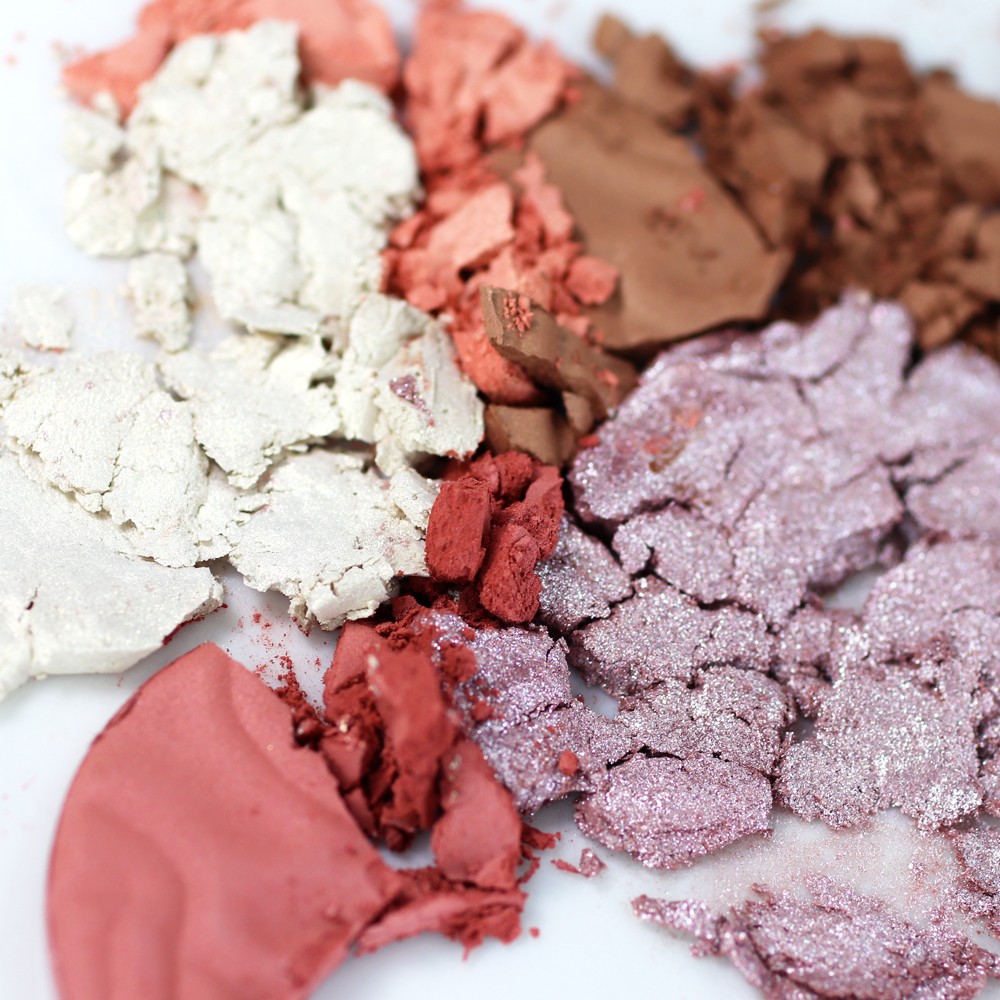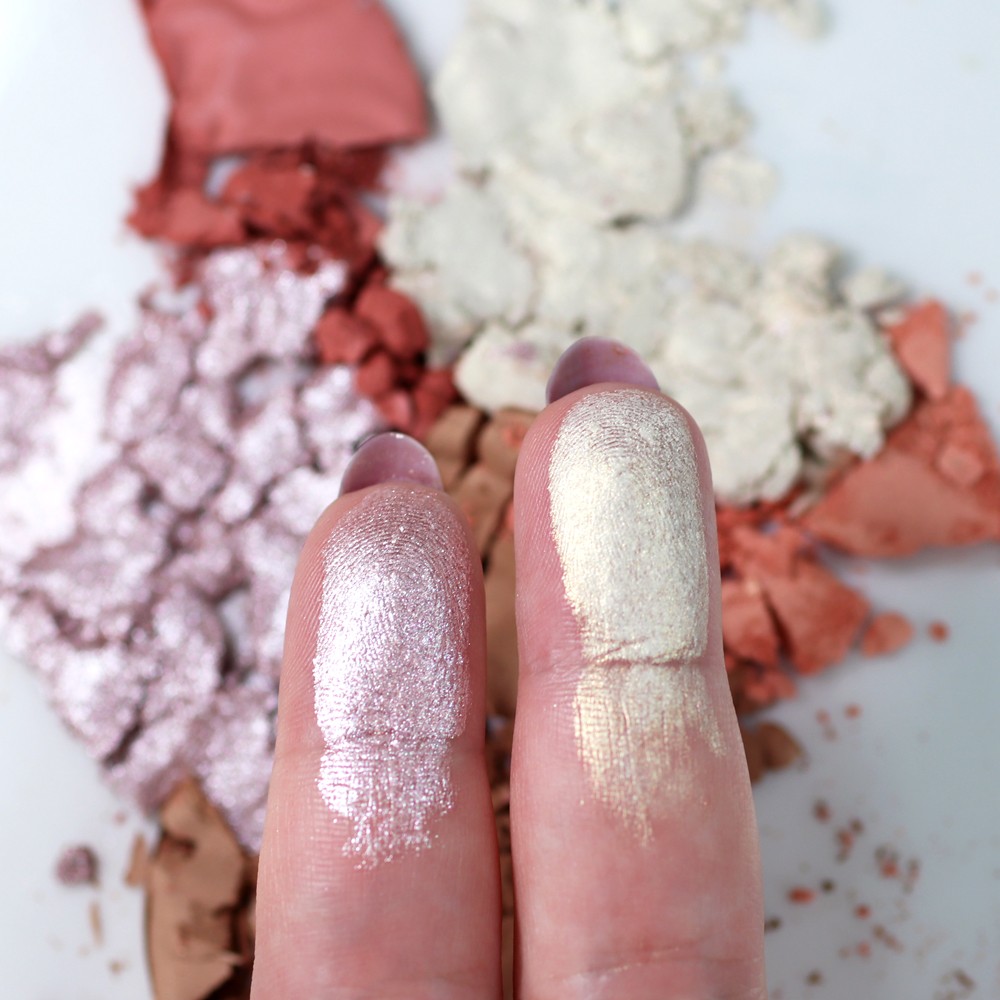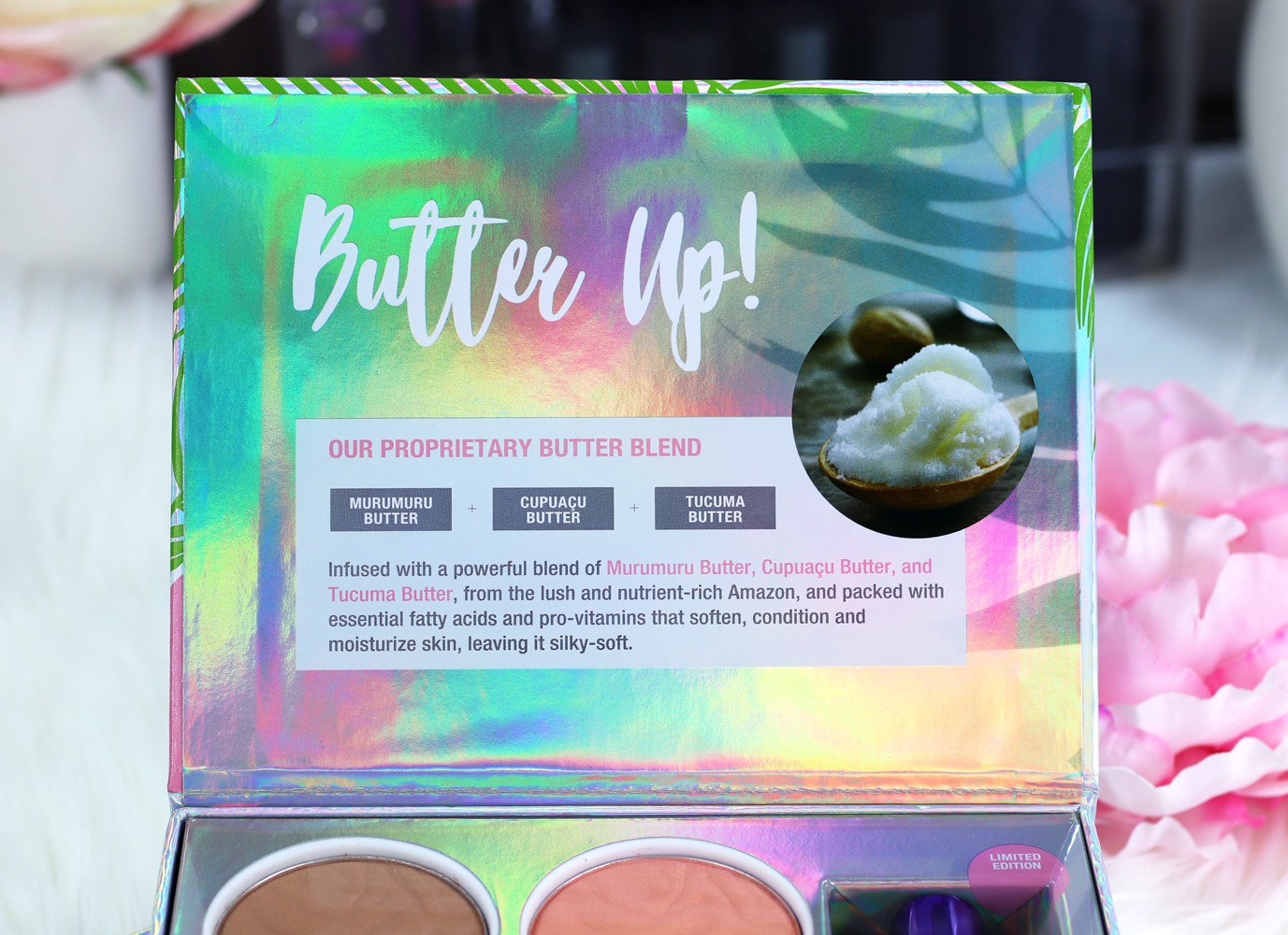 All of the Physicians Formula Butter Collection products are super hydrating, and they feel soft like buttah! They're enriched with murumuru butter, cupuacu butter and tucuma butter from the Amazon. They have essential fatty acids and pro-vitamins to condition your skin.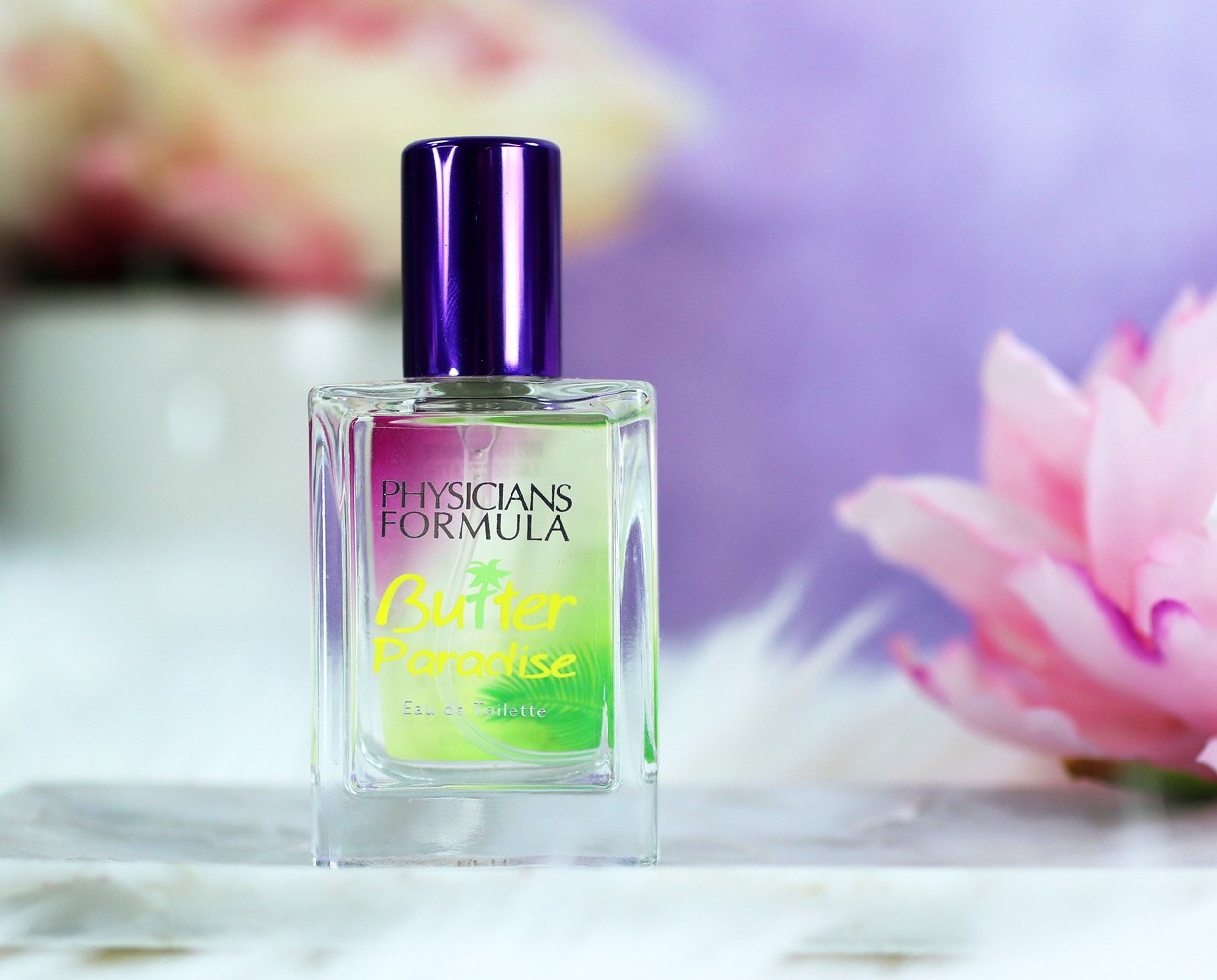 Let's talk about the perfume! If you love the scent of the original butter bronzer, you are going to love this tropical delight. It's very warm, seductive and beachy – lots of coconut, vanilla, sandalwood and floral notes. When I smell it, I instantly think of a beautiful dark-haired woman sunbathing on an exotic beach. My fiancé, Gregg, is TOTALLY into it!
You can find these limited edition palettes at PhysiciansFormula.com and Wal Mart stores and online at walmart.com. Get 'em before they sell out!
Want to win one? I'm giving away five palettes over on Instagram – check it out!