I recently tried Pacifica's Dream Big Lash Extending 7 in 1 Mascara in Black Magic. First of all, you gotta love the Unicorn packaging – how cute is that? But seriously, I've tried many different mascaras in my time and this is the first one I've tried where the wand actually turns from a long wand to a short wand with a simple twist. How cool!
When applying the first layer with the long brush, I immediately noticed how black and dark it went on, which I love. Then I applied the second layer with the shorter brush and kept building until I achieved the length and density I desired. I love how you can control every step of the process and make it as dark and dramatic or as light and natural as you want.
And the best part is, it's cruelty-free, vegan and sells for an affordable price at Target! I know it's hard to find cruelty-free cosmetics at drugstores so I was so happy when I came across this magical mascara. It doesn't contain carmine, mineral oil or parabens.
One thing to note, though, is that it did take a little longer than normal to dry so make sure you give yourself enough time for the mascara to set so it doesn't smudge all over the place. Other than that, I'd recommend this mascara and it's actually really fun applying it!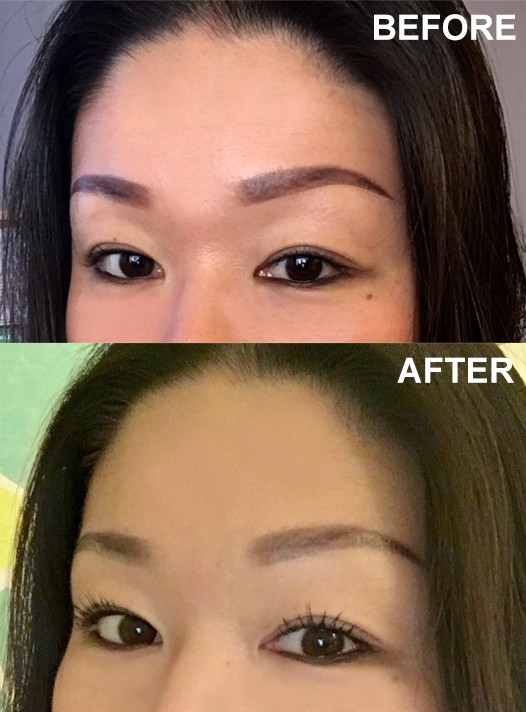 Chelsea is a graphic designer and avid explorer of all creative outlets. She is a newlywed, DIYourselfer, Pilates/Spin junkie, fine artist, crafter, maker, amateur hand-letterer and self-proclaimed perfectionist. A Bay Area native, she resides in LA but hopes to make her way back up to the Bay someday soon.