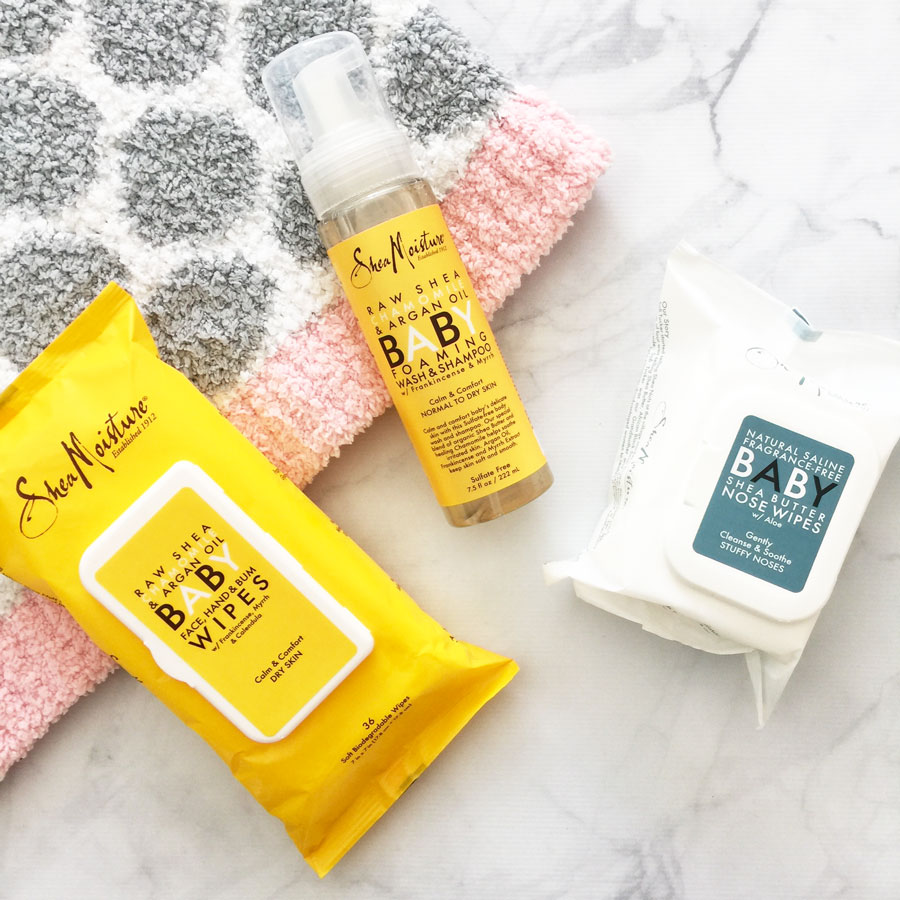 SheaMoisture products are a favorite in my household, even moreso since the new addition to the family. Not only have they always given me a sense of relief in the ingredients they use, but they have such a large range of products that are useful to everyone in the family. When I found out that they released a few more baby products in the last month, I was excited to add them to my ever growing collection.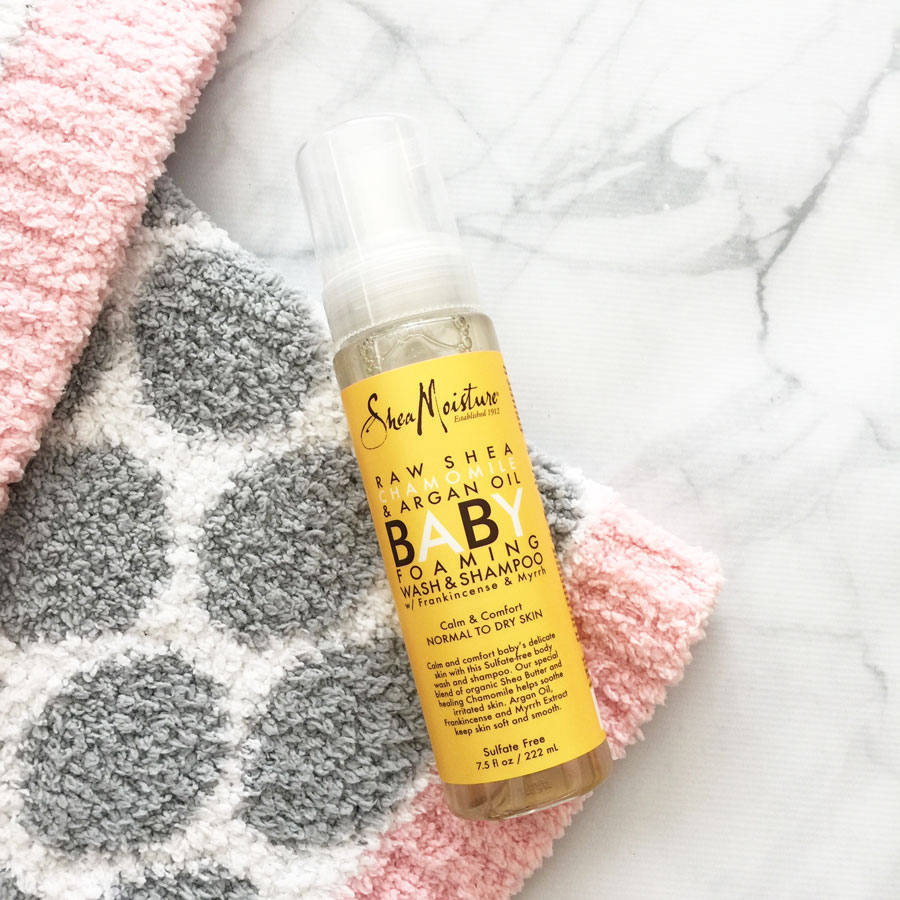 I'm already a huge fan of their Raw Shea Butter, Chamomile and Argan Oil line, and loved that they decided to add a foaming wash and wipes to the family. The entire line is sulfate-free, moisturizes and helps soothe irritated skin. Perfect for my daughter who sometimes gets little dry patches from time to time. While we usually use the bar soap or the standard head to toe wash, the foaming wash was a nice addition to have during bathtime. The no-fuss bottle pumps out a nice amount of foam for washing your little one from head to toe and easily rinses clean.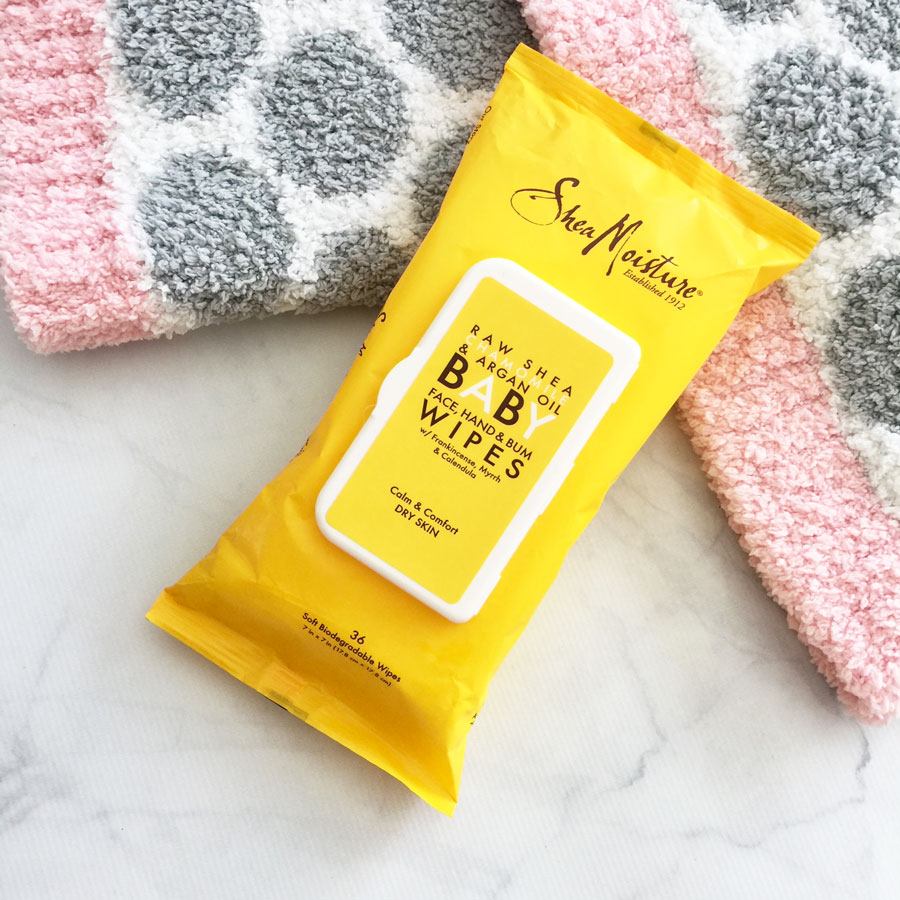 I go through wipes like nobody's business. After every meal, and during every diaper change you need wipes! I've even been known to wipe down the counter or high chair from time to time when I'm in a pinch. You guys. The Raw Shea Butter, Chamomile and Argan Oil Face, Hand and Bum Wipes are the business. I love them! They have frankincense, myrrh and calendula to calm and soothe while gently cleaning away the mess. The wipes are biodegradable, a good size,  and comparable to other brands out there. Thankfully they are made with no alcohol so you don't need to worry about it drying out the skin. It is lightly scented like the rest of their line (with essential oils), and has a bit of texture to it which helps get those extra raspberry bits stuck to my daughter's cheeks after lunch time. I only wish these came in a larger pack because 36 wipes will go quick, but is a good size for my diaper bag so I'll keep them in there.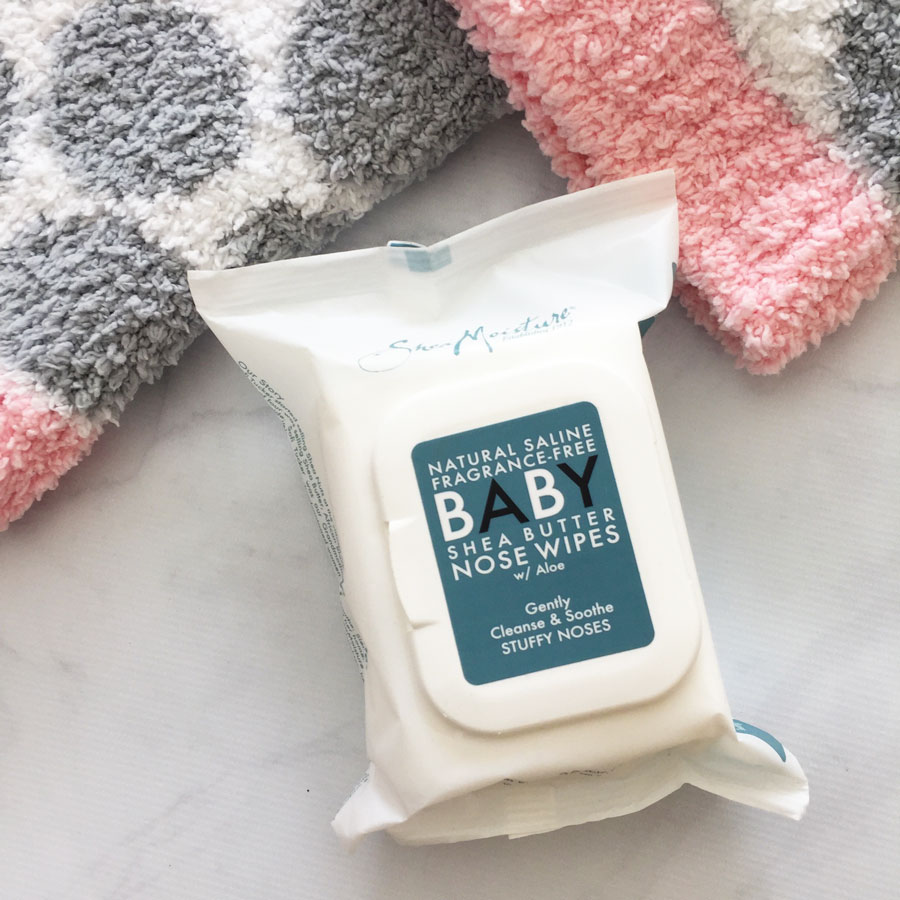 The other item that was sent to me is a godsend to anyone who has dealt with a baby having a stuffy nose. To be honest, the fragrance-free SheaMoisture Nose Wipes are useful to anyone who gets a stuffy nose and needs a little TLC. Babies, don't know how to blow noses, so you can only help them by suction, and wiping away the boogies. And after doing that a million times we all know that means a raw nose which will make any baby more cranky than they already are. Nose wipes are super helpful –I even use them for myself! Aloe and Shea Butter Soothe while Saline helps gently clean up a crusty nose. Seriously, next time you have a stuffy nose just use these and ditch the scratchy tissues. They're amazing.
You can purchase all of these items at Target online or in store. To find out more about the SheaMoisture brand you can visit their website or follow them on Instagram or Facebook for product information and new releases.