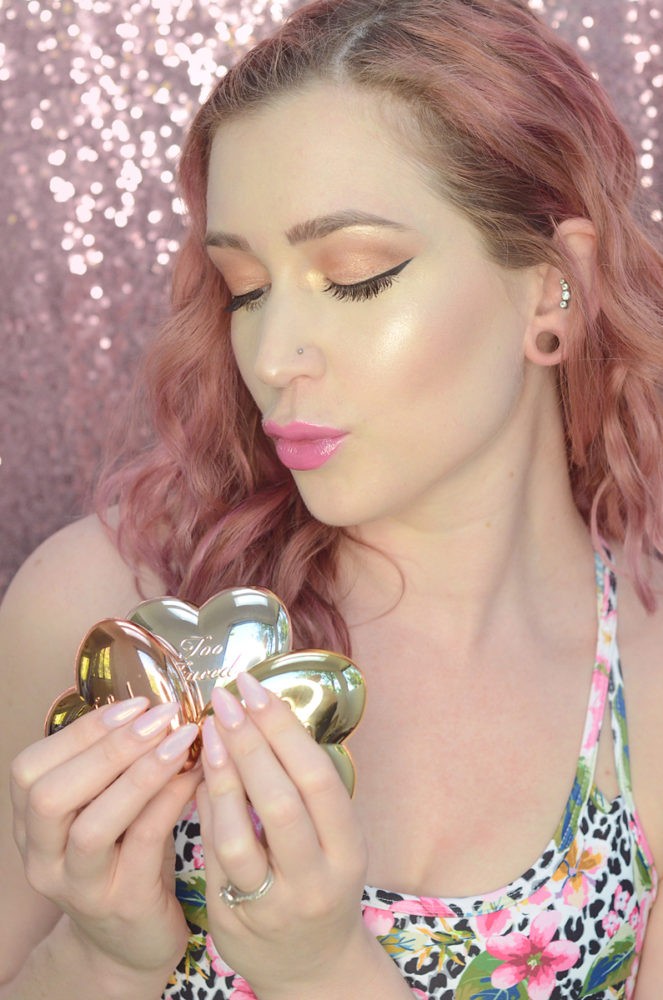 Too Faced Highlighter – Love Lights Prismatic Highlighters Review!
I am a highlight-fiend, so I was SUPER excited to have the opportunity to review the Too Faced Love Lights Prismatic Highlighters! The much anticipated Too Faced highlighter collection is due to be released this Thursday, March 9, on the Sephora and Too Faced websites, and will retail for $30 each. Everyone is buzzing about these, but should you buy one? Read on to find out!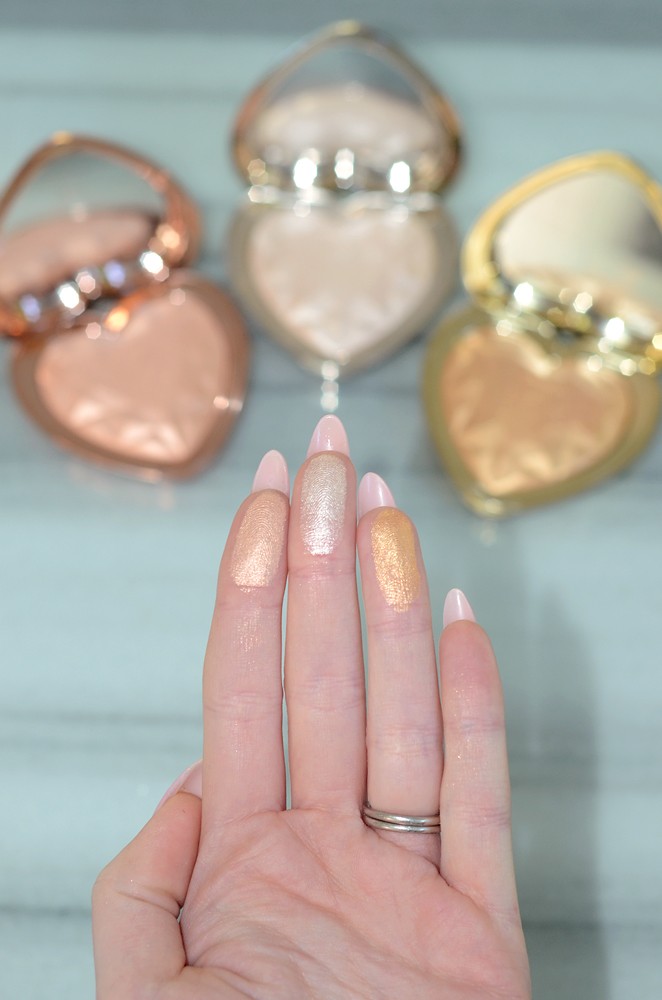 The new Too Faced highlighters come in three different shades inspired by precious metals. Blinded By The Light is a creamy off-white, Ray Of Light is rose gold, and You Light Up My Life is yellow gold. Too Faced never disappoints when it comes to packaging design, and the Love Light highlighter collection is no exception! Each one comes in an absolutely adorable heart-shaped, mirrored compact.
Too Faced says their "Prisma Shine patented technology" combines the best of powder, baked, cream and liquid products. Unlike traditional pressed powders that crush the pearls during the pressing process, this Prisma Shine process keeps the pearls spherical so they're able to reflect light from any angle. The formula itself is a powder and I feel that it's a little on the dryer side, but that does not take away from the incredible pigmentation and color payoff. They are cruelty free, gluten free and paraben free!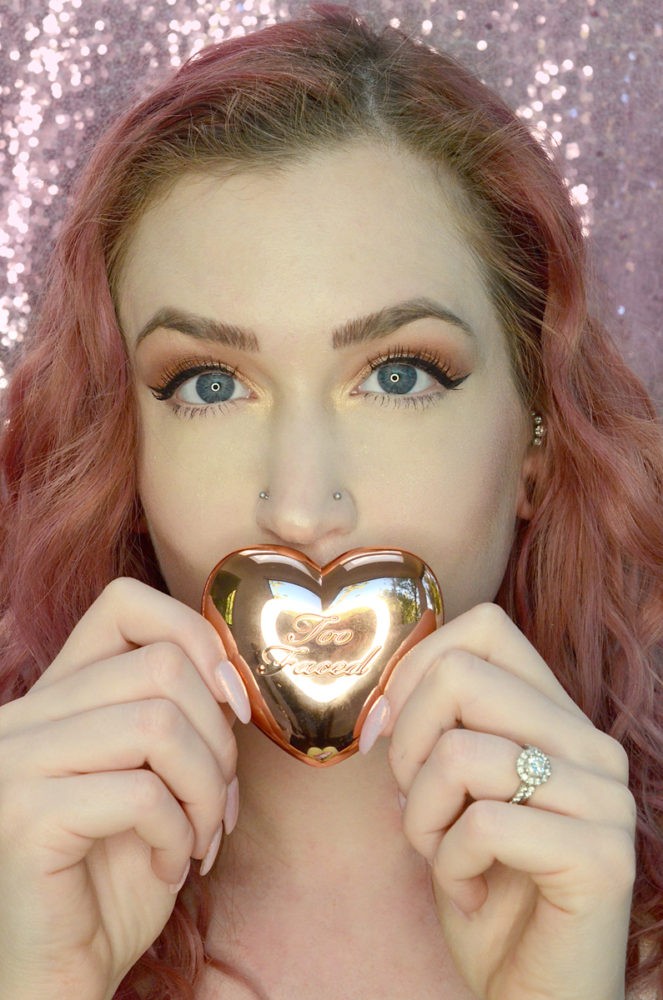 For this look, I started by applying Blinded By The Light to my cheek bones, Cupid's bow, under my brows, and the tip of my nose. I added a touch of You Light Up My Life to warm up these areas, and also added some to the inner corners of my eyes. I think this pairing would be perfect for anyone with very fair to medium skin. If you are extremely pale like I am, I would not suggest wearing Ray Of Light or You Light Up My Life on their own but they would look gorgeous on anyone with a darker complexion!
Will you be picking these up when they hit stores? Which color are you planning to get?