I went for 10 laser and light sessions at Skin Laundry to get the no makeup look. Here's what happened.
If you live in California, New York, Arizona or even Hong Kong, you've probably heard of Skin Laundry. Men and women are flocking to Skin Laundry locations to get super quick, deep-cleaning laser and light facials. I read that these facials could help acne, uneven skin tone, hyperpigmentation (dark spots) and even fine lines and wrinkles, so of course, I had to try it!
Skin Laundry offered to let me try 10 sessions so I could give you an honest and first-hand recount of how it works and what the results were. So for the past month and a half, I've been going to my local Skin Laundry (on Beverly and Robertson) to get my face zapped. First of all, let me just say that the facials are FAST (about 15 minutes or so) and they don't hurt at ALL. I've had all kinds of laser treatments, ranging from "um – ow" to "STOP IT!" and just trust me – Skin Laundry's routine is completely pain-free. The treatment consists of a YAG laser (on what I assume is a very low setting) followed by an IPL treatment (also on a low setting). The combo "deep cleans" your pores – removing dirt and oil, while evening out skin tone, reducing inflammation and minimizing spots and fine lines.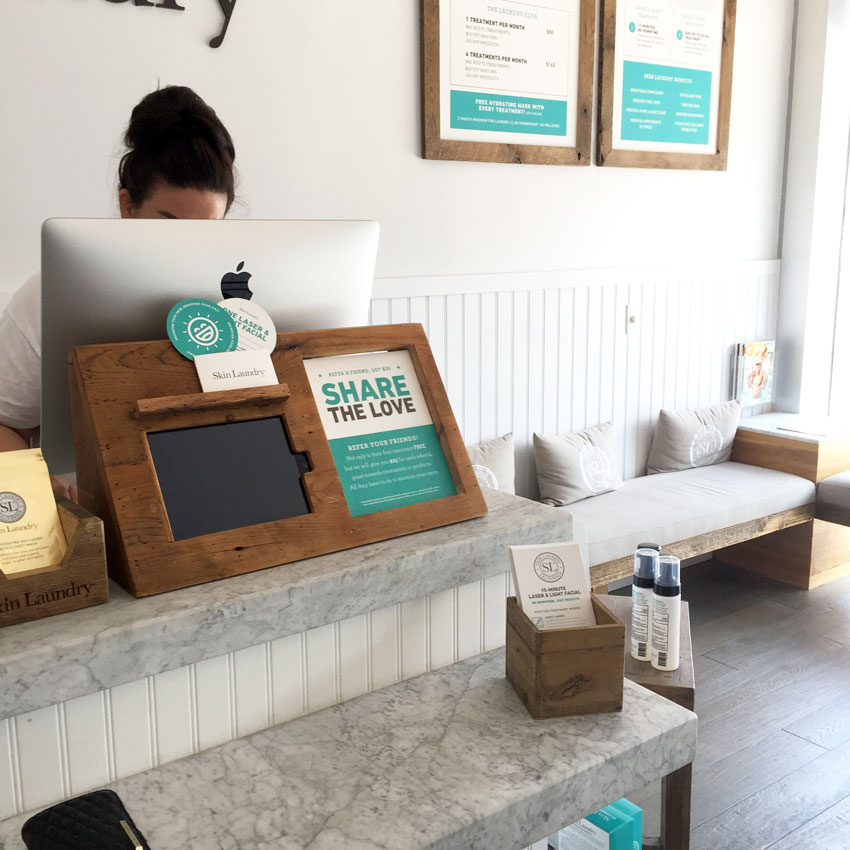 When I walked in, I noticed that the West Hollywood (Beverly) location had a great vibe – beachy, but clean and professional. Not pretentious and very "no-nonsense – get in and out and get on with your day" kinda feeling. I think that vibe is why men love Skin Laundry as much as women. I asked my nurse if the men that come in are mainly in the entertainment industry (actors gotta have good skin!) and surprisingly she said no – there are men (and women) of all ages, from all walks of life.
After signing in on one of the iPads, one of the employees would give me a Skin Laundry Makeup Remover Cleansing Cloth to remove any makeup and to get my skin ready for the treatment (they have their own line of cruelty free products that are used in the treatments and also for sale online and in-store). If I went in with a full face of makeup (it happened a few times), they offered me the use of their Nourishing Cleansing Oil to get my face really clean.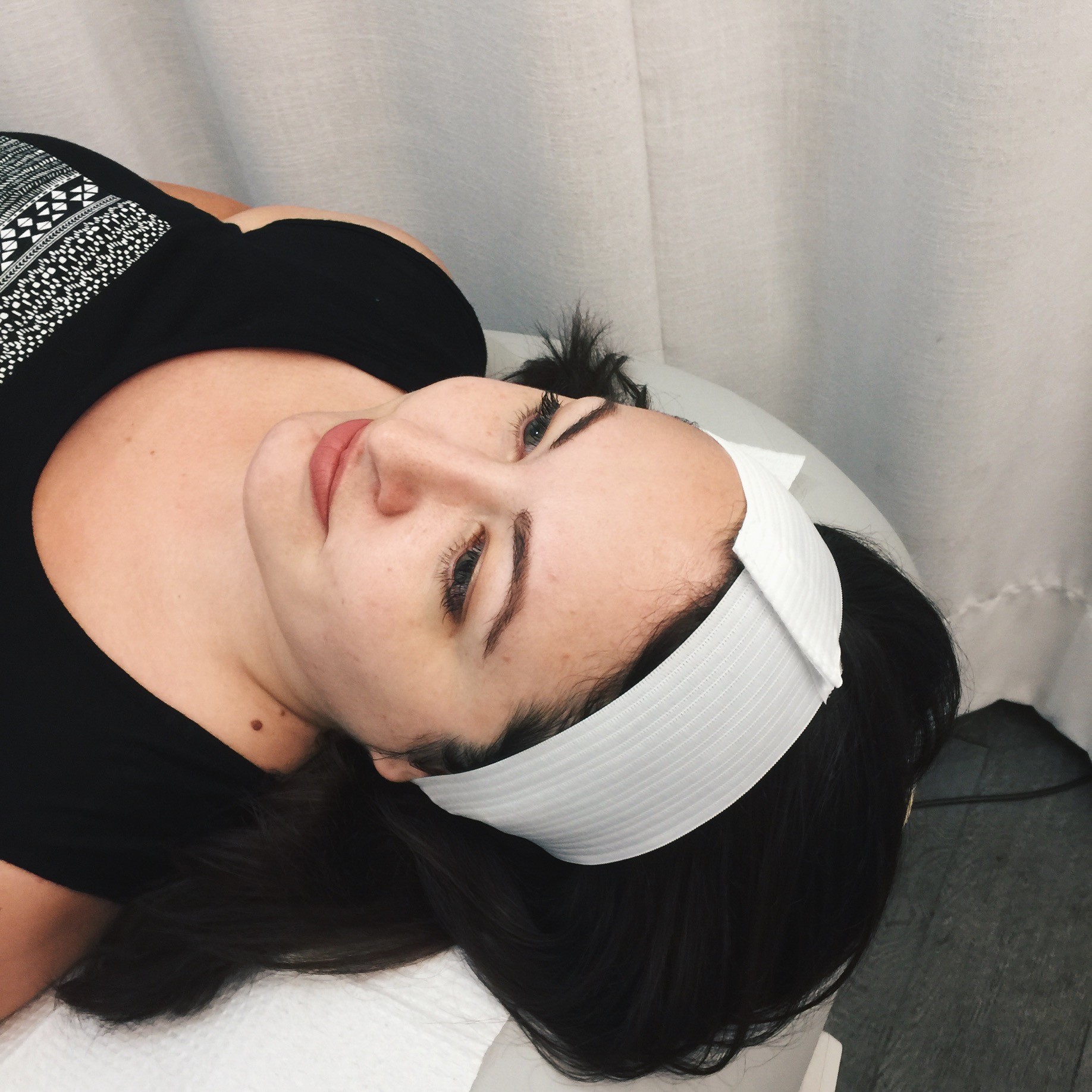 After cleansing my face, I would be ushered into a small area with a comfy table and a smiling, friendly nurse. She would give me small goggles to protect my eyes, and a headband to cover my hair, ask me about my skincare routine (no tanning or harsh skin treatments right before a session), and then start with the YAG laser. The first laser felt tingly, but not at all painful. She would do two passes over my entire face (neck/chest treatments are also available). Then she would apply a cool gel all over my face before using the IPL. The IPL doesn't even tingle – you just see a bright flash of light as she moves it over your face. After the treatments, one of the ladies would remove the gel, cleanse my face with Skin Laundry's Clarifying Toner and then apply the Advanced Protection Moisturizer with SPF 35 to protect my skin.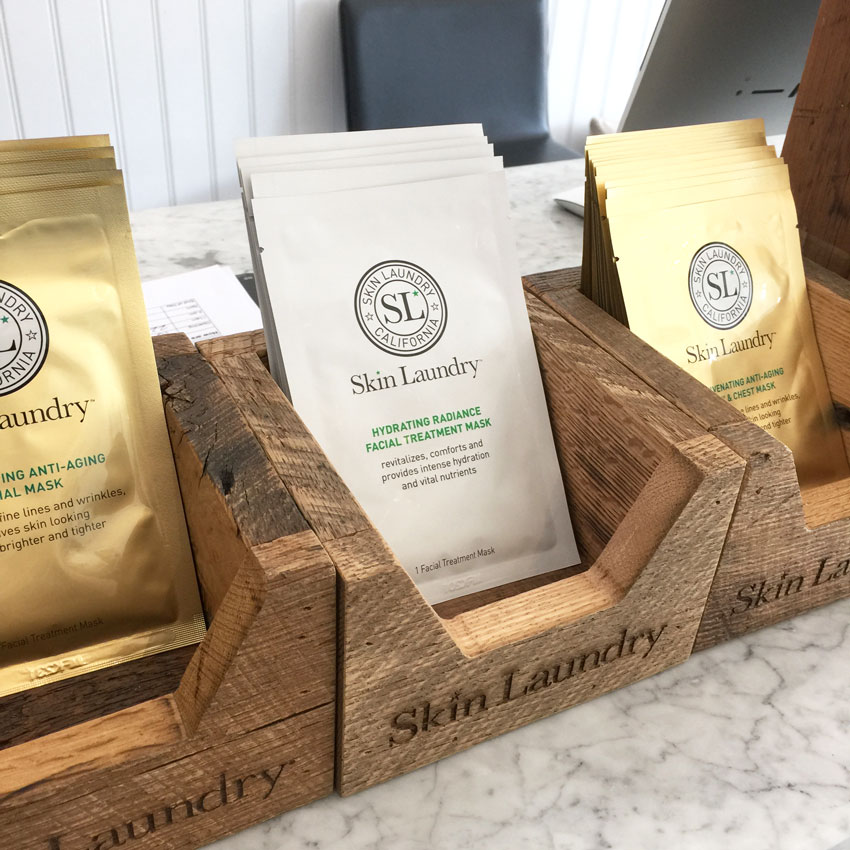 Skin Laundry also sells really nice facial sheet masks. I got to try one of the Hydrating Radiance masks that came in a Fab Fit Fun bag from a recent beauty event. I also have my eye on their SleepCycle anti-microbial pillowcases, which help to minimize breakouts while you sleep. Those are going on my wishlist!
From my very first session, I noticed that my skin felt clean and very soft. Similar to a traditional facial, but without the extractions. Skin Laundry sessions are not necessarily meant to replace regular facials (although some people use them that way). The price is anywhere from one half to one quarter of what you'd pay for a facial in a nice salon. And the time commitment is minimal. You can even make appointments online and then stop in while running errands – super quick and easy.
After 10 sessions, I noticed that my acne was starting to lessen, old acne spots were lightened, pores looked smaller in some areas, and some hyperpigmentation was lighter. I also had some major breakouts during the sessions (due to a medication change) and the treatments really helped to clear up the breakouts and reduce inflammation. If your skin is in need of some help (like mine), I recommend going for 10-20 sessions to start (try for 2-3 times per week). Then you can go in as needed for maintenance (1-2 times per month) or go a day before a big event to make sure your skin is red carpet ready.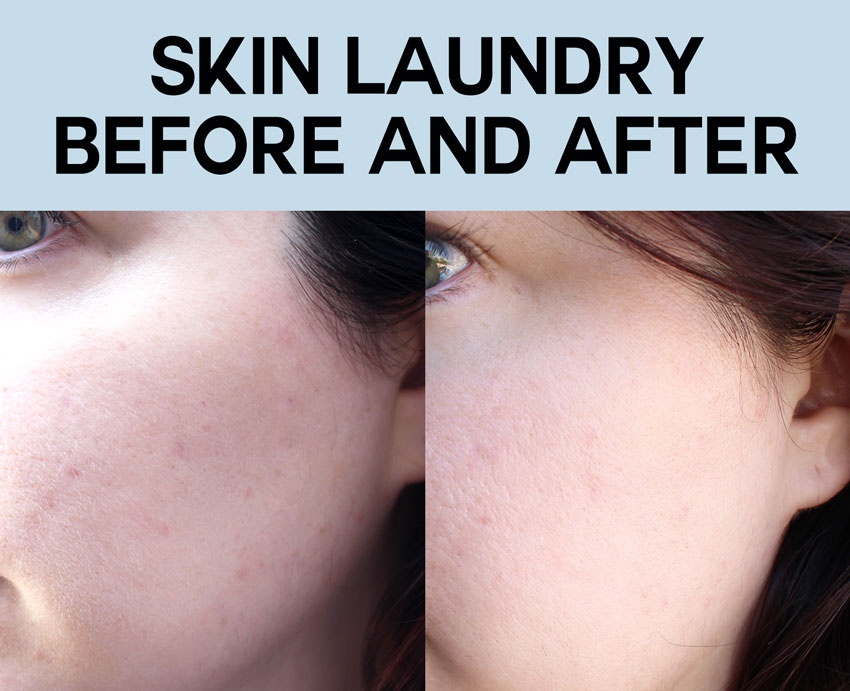 As you can see from the photo of my cheek after 10 sessions (over the course of about a month and a half), there is definitely a reduction in redness and spots. My skin tone looks more even, and you can't see it, but my skin feels super soft! I plan to continue going, to see even more results, and to keep my skin clean with maintenance sessions.
I've been telling everyone I know about this amazing place – including my (mostly male) Uber drivers – haha! If you're interested in trying out Skin Laundry, your first visit is FREE! Seriously – go check it out. Tell them Jen from My Beauty Bunny sent ya!