Spring 2017 Zoya Charming Collection Review and Swatches!
Yesterday was the official first day of Spring! I know some of you are still dealing with snow and icy weather, but in Los Angeles, it is hot, hot, hot! I actually wish it would cool off a bit – I miss my hoodie weather! But, I do look forward to more outdoor activities, (faux) tans, maxi dresses and spring nail colors. Cruelty free nail polish brand, Zoya, has come out with the Charming collection – with colors to match all your Spring outfits!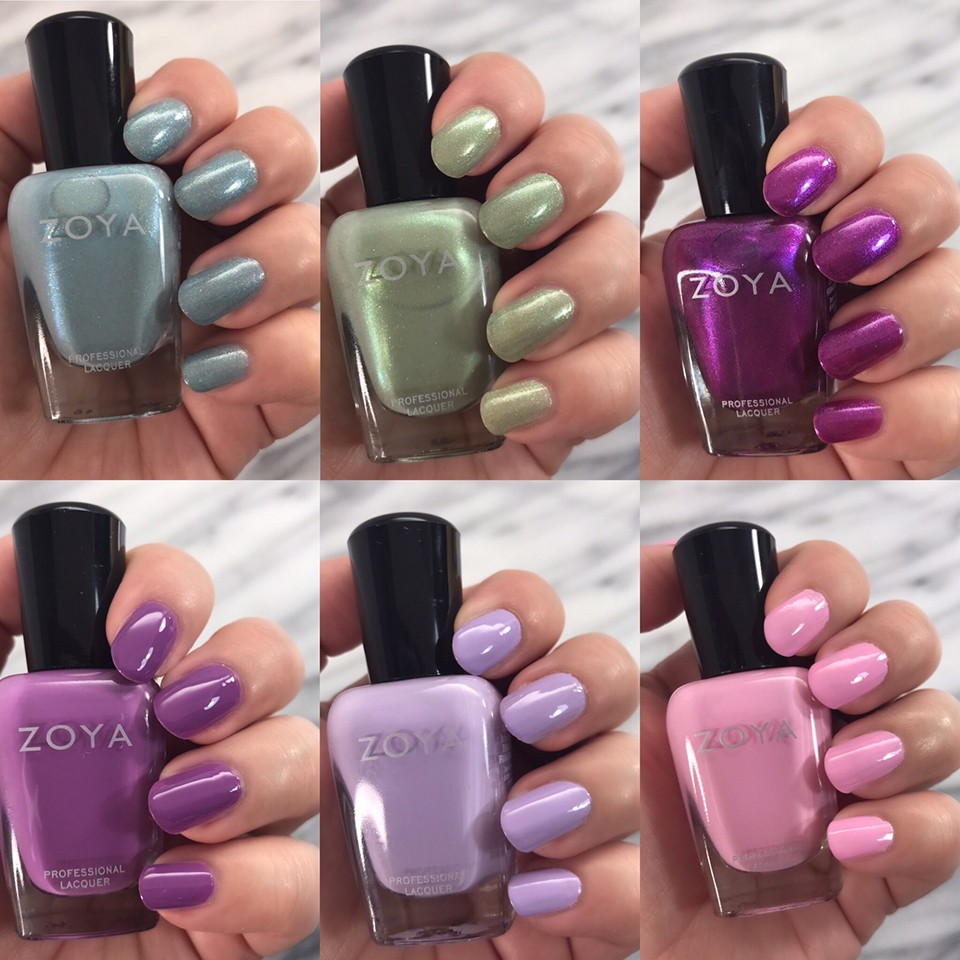 The Zoya Charming Collection has three creams (Tina, Abby and Jordan) and three micro-sparkle formulas (Amira, Lacey and Millie). I find the micro-sparkles much easier to apply – they're generally more forgiving. It's not as noticeable if you weren't able to go over the same exact spot twice. The creams shades are very pretty, and my favorite of the collection is Tina, a deep purple cream. Opaque light colors, likes whites and pastels, are always tough for me to apply. The lavender and pink shades are really gorgeous though, so I would personally get these done in a salon to get a perfect coat every time.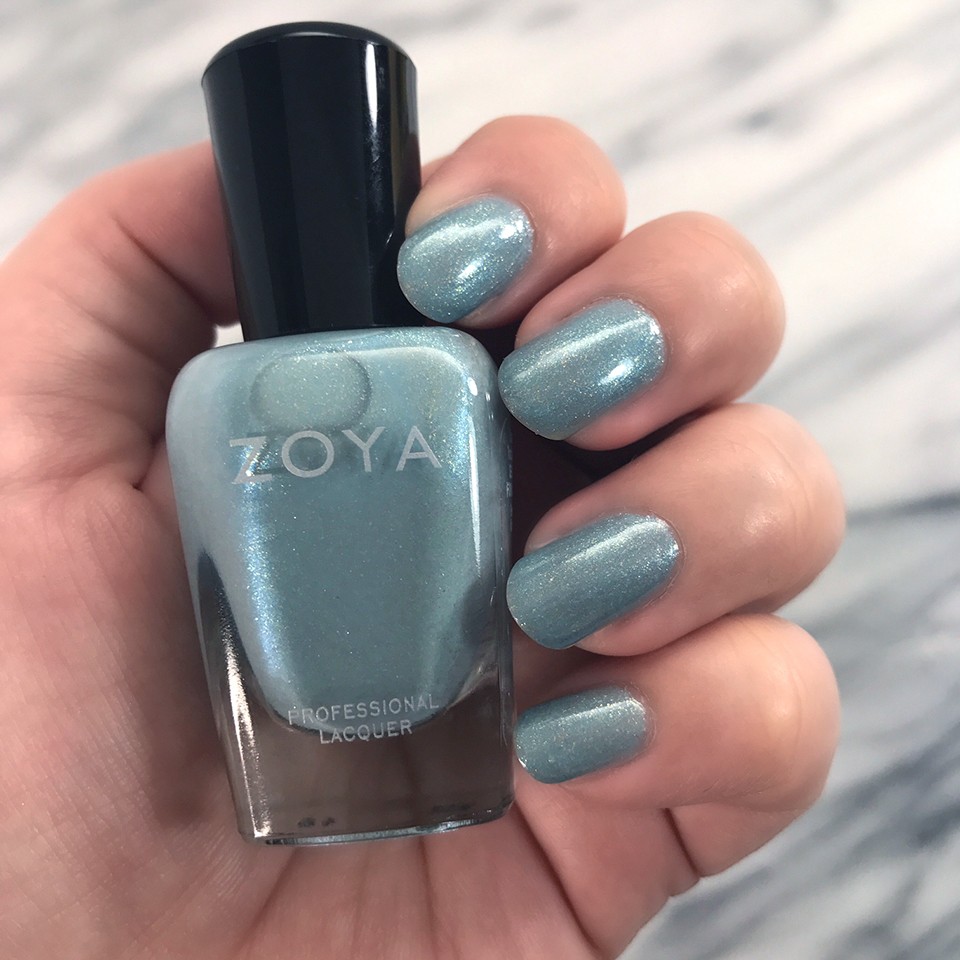 Amira is a soft dewy blue micro-sparkle (cool-toned). I don't usually go for blue shades, but this one was pretty impressive. Lots of sparkle with a smooth, non-textured feel.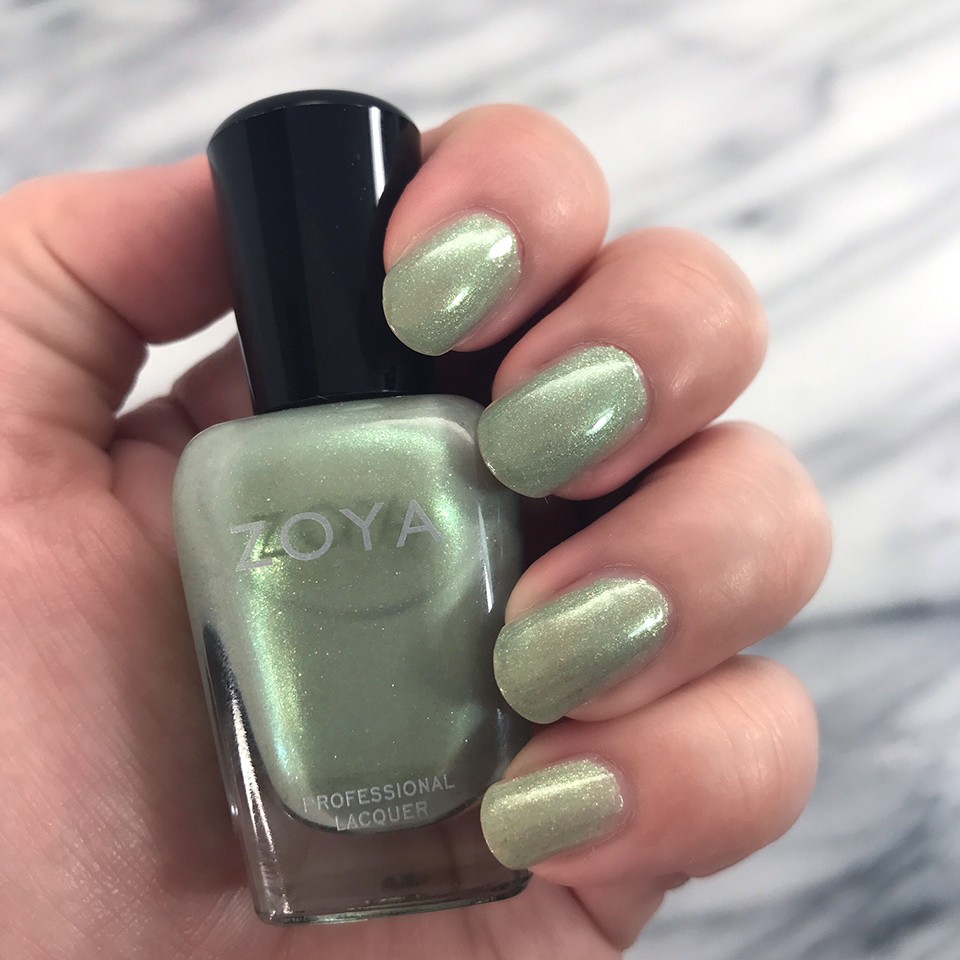 Lacey is described as a cool-toned, light dewy green micro-sparkle. I think of it as a seafoam green, which was a color I was obsessed with when I was a kid!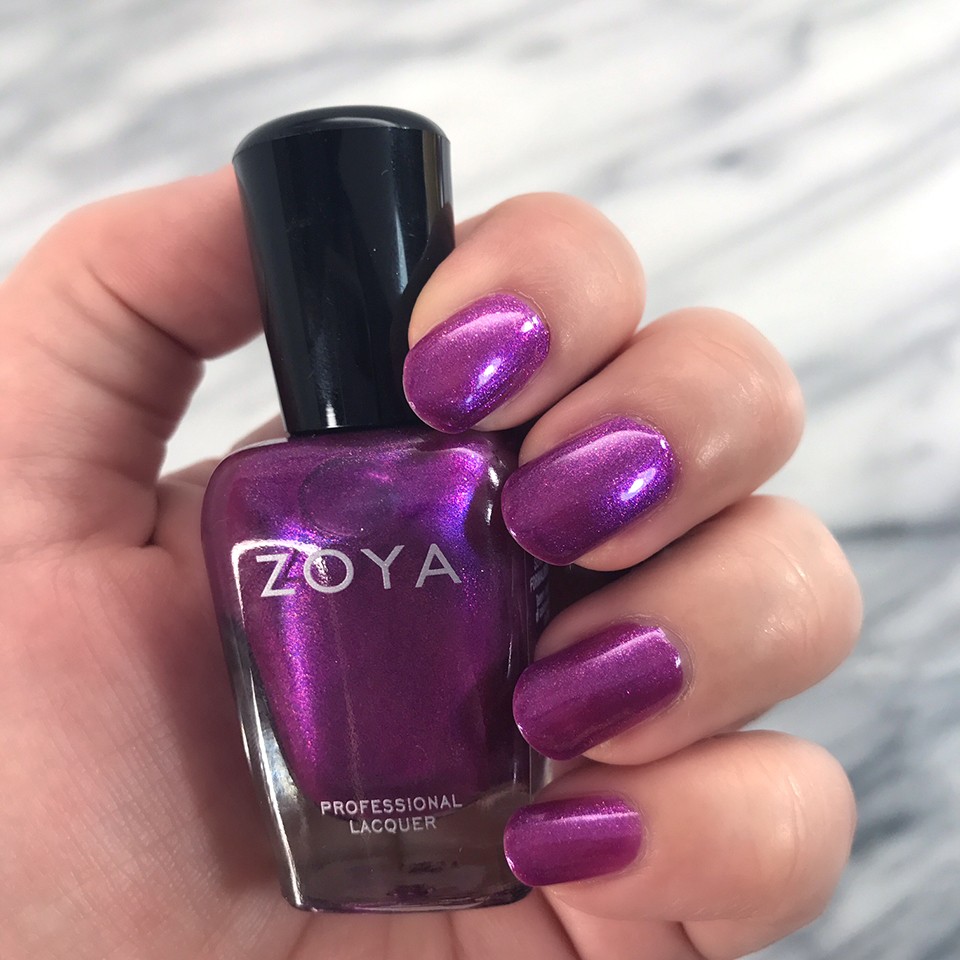 Millie is described as a dewy violet micro-sparkle. It's a cool, bright purple with fuchsia shimmer.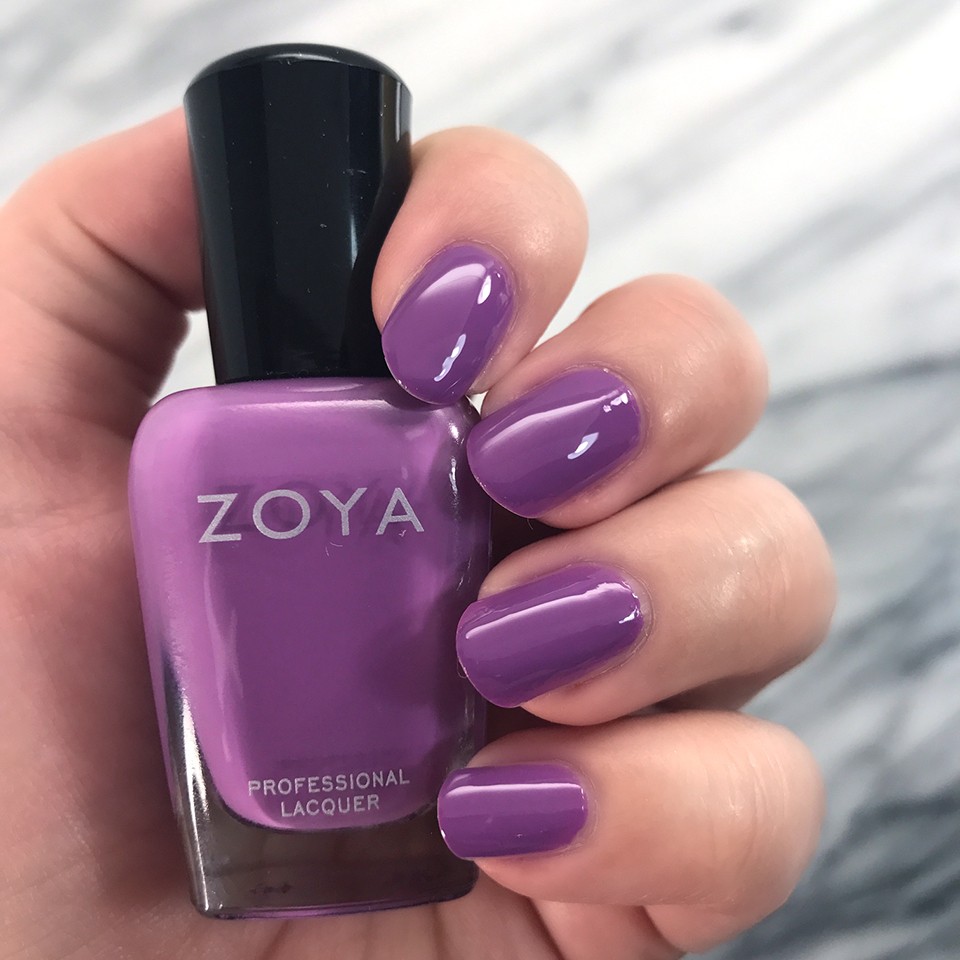 The creams are a bit heavy and application is not so easy, but Tina is a beautiful purple and my favorite of the bunch! It's described as a medium amethyst cream on the cool side.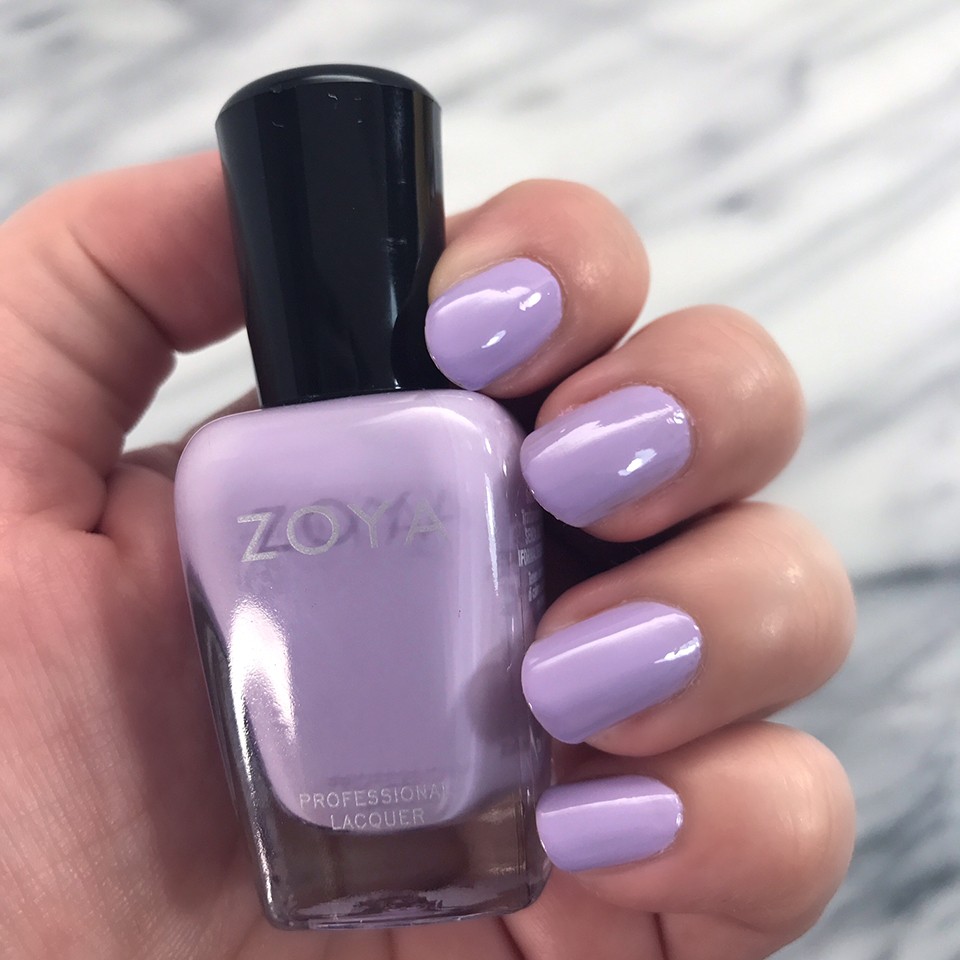 Abby is a beautiful, cool-toned, lavender cream. Not easy for me to apply, but looks SO pretty on!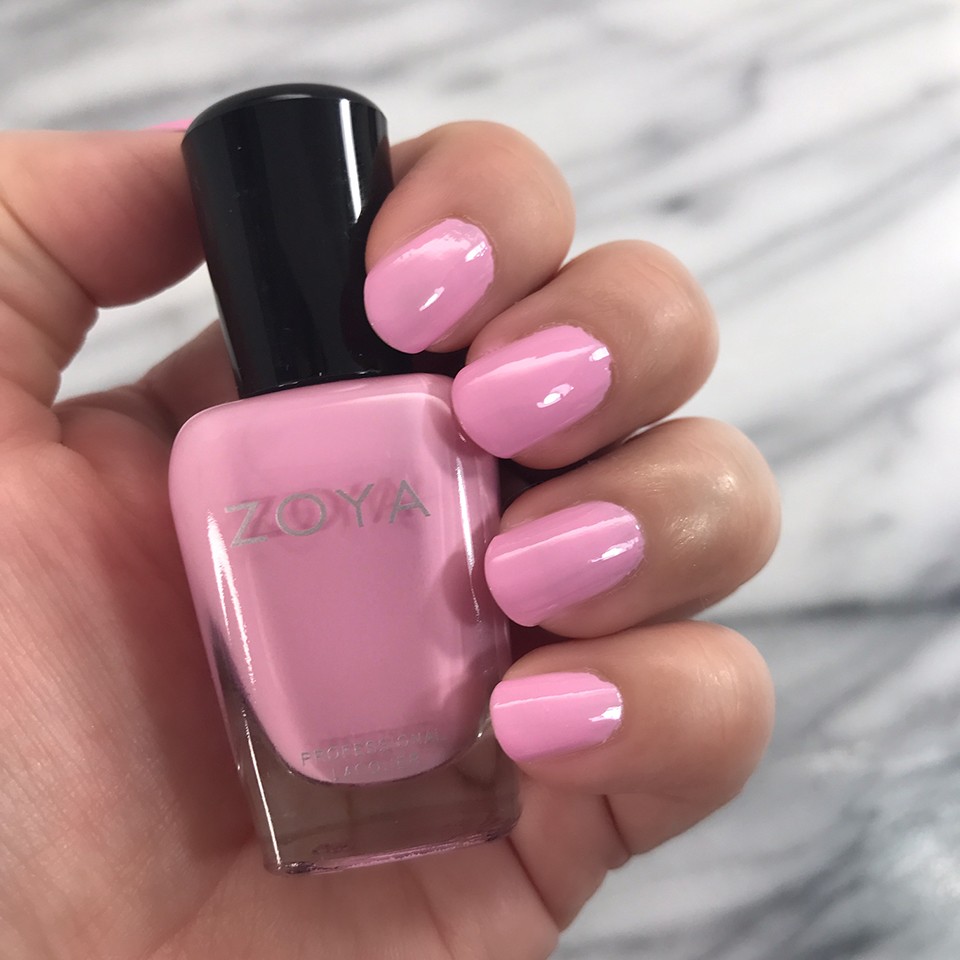 Jordan is a soft, cool-toned "blossom pink" cream. It's a darker version of a typical ballet slipper pink.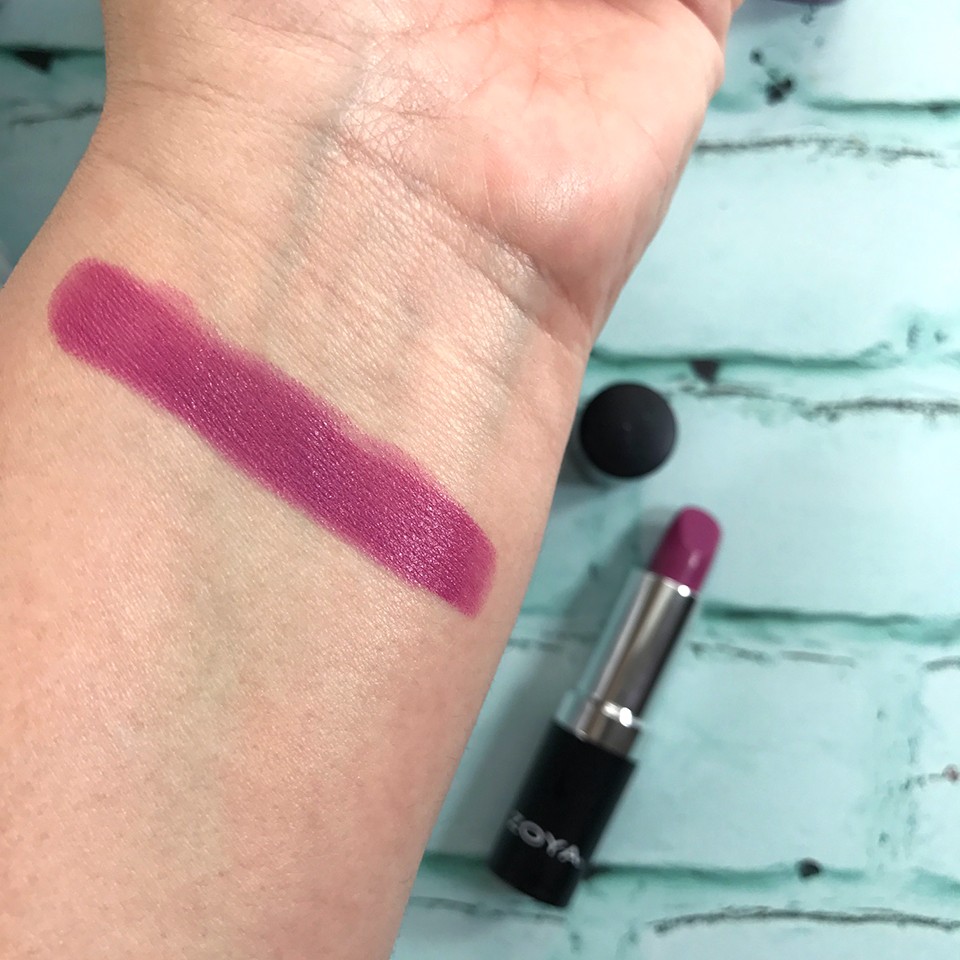 Zoya also has a new lipstick shade for Spring – it's an amethyst purple called Violette. It would be a great match with Millie! It's creamy and hydrating and a nice change from the drying liquids that seem to be everywhere these days! This one is a 4-6 hour wear, and it's unflavored (for those of you who are sensitive).
As always, I'm a huge Zoya fan. The polish is vegan, cruelty free, and super long lasting. I know it sounds strange, but the brush is VERY important for nail polish application. If it's too big or wide, it's hard to get an even coat. It has to be rounded properly (and spot checked for random strangely cut bristles), so the polish goes on smoothly. Zoya never disappoints in this department. Zoya is also one of the few cruelty free nail polish brands that can be found at most salons around town! Will you be picking up any Spring shades from Zoya?