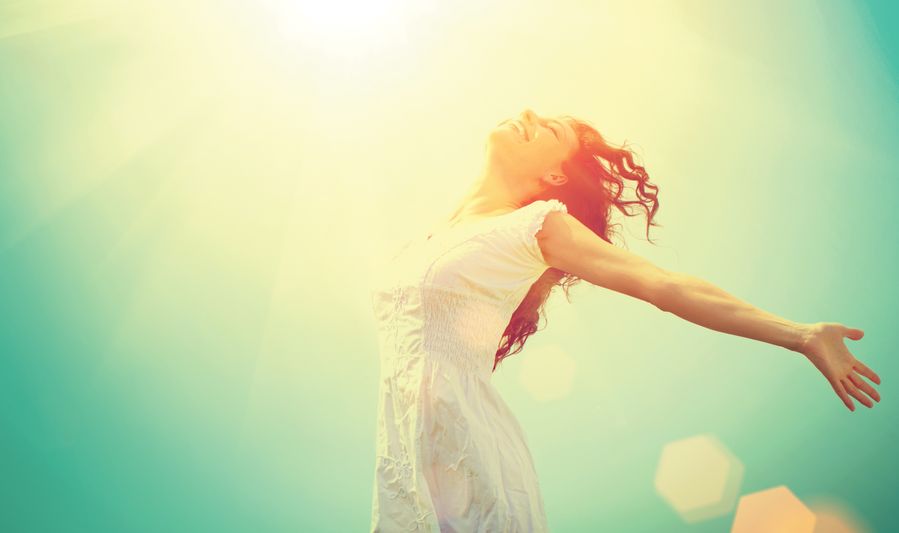 I feel like I live on a hamster wheel – with stress a constant, and no end in sight. Fortunately, in my rare down-time, I get to relax a little. Here are some of my favorite products to de-stress and unwind. As I'm sure you're aware. Stress is often the culprit behind wrinkles, hair loss, adult acne and even puffy tired eyes, which doesn't really help our beauty efforts! Whether the cause of your stress is school, work, lack of sleep or significant other troubles, there are a wide array of products that can decrease your stress and anxiety AND contribute to your beauty efforts simultaneously.
Gwendolyn Mary candles are the height of luxury. A perfect gift or present for yourself when you're feeling stressed! These soy-based, vegan candles smell like heaven!
Gwendolyn-Mary's owner, Kathleen Laccinole possesses a unique background. Trained as a classical pianist, Laccinole was a long-time music executive before switching careers to the world of screenwriting. Today, Kathleen is following a lifetime of experience in creating music and stories – and blending it with a lifelong personal passion for scent. Kathleen spent two years assembling her team, scouting the best perfumers, designers, glass manufacturers, even traveling to France with her two children to immerse themselves in learning the world of scent. "I'm a perfectionist. I wanted ours to be the best products on the market, with only the highest quality and most natural ingredients available. We went to every perfumery we could find, took classes, and spoke to anyone and everyone who could teach us something new."
Pavane No. 3 (full-bodied base note) combines fine tobacco, cedar and sandalwood deepened by oak moss, Madagascar vanilla, and a hint of clove to produce an inexplicably alluring and seductive scent.
Scent and sound are the two most evocative senses in the human body. There are distinct parallels between blending perfume and composing music – both are a collection of notes. The musical term Pavane refers to a dignified couple's dance popular in Europe's 16th century Renaissance, and onward into France's prosperous Belle Époque. A pavane is highly sensual and slow building – yet beautiful and captivating. Pavane No. 3 is inspired by (and recommended to be enjoyed with) Maurice Ravel's Pavane pour une infante défunte.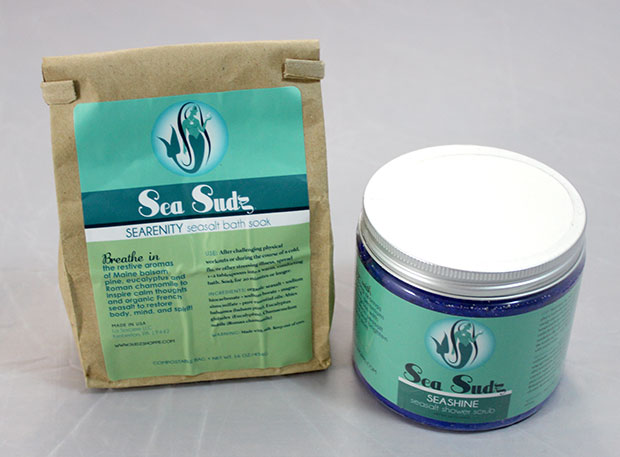 There is nothing like a hot bath to relax and rejuvenate. One of my faves lately has been Sea Sudz Searenity Seasalt Bath Soak. It's made with organic French seasalt, Eucalyptus globules, Chamaemelum nobile, balsam pine and Roman chamomile. It dissolves easily, so you don't feel like you're sitting on giant grains of salt. It's relaxing, smells great and doesn't turn the bath any gross colors (you'd be surprised what I've seen!).
I also love the Sea Sudz Searendipity Seasalt Shower Scrub. It gives a good scrub without leaving an oily residue, and it dissolves so it doesn't clog up your drain! Perfection!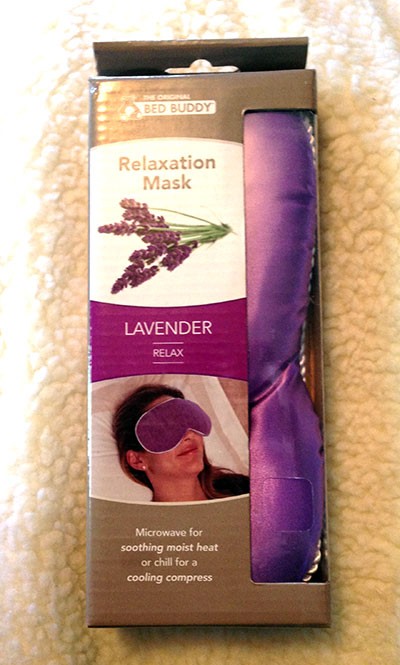 Bed Buddy at Home products are fragranced with essential oils and natural herbs to help you relax and revitalize your senses. Perfect for combating stress and relaxing before prom, weddings or the much anticipated dinner with your new love interest! They can even function as the perfect gifts for mother's day! Simply microwave for soothing moist heat or chill for a cooling compress.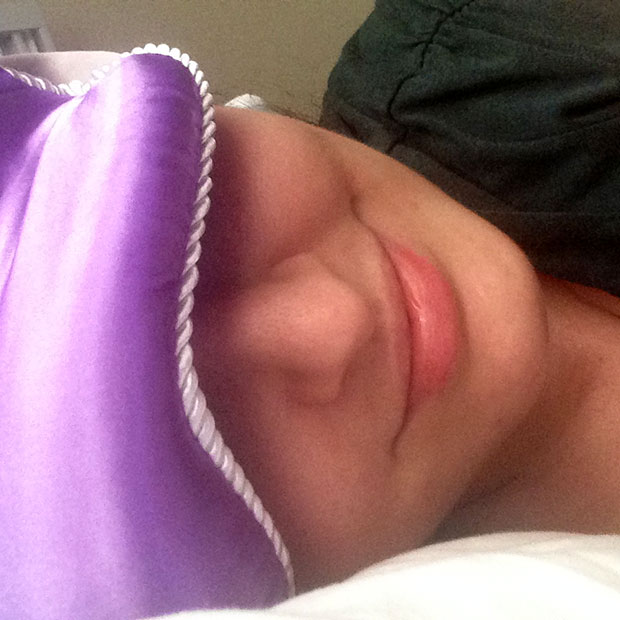 I get headaches ALMOST EVERY DAY! The Relaxation Mask can be used warm over the forehead to release sinus tension and relieve headaches or used cold over tired, puffy eyes to relax and reduce swelling. Made of 100% natural grains, the mask is reusable and includes an elastic band to hold the mask in place and a satin back for optimal comfort. Available in Lavender, Lavender Rose and Mint. I love that it's tight enough to put pressure over my eyes. My favorite way to use it is by warming it up in the microwave for moist heat. A headache killer!
The Bed Buddy Foot Warmers provide much needed relief to swollen or achy feet after a long day at work, long shopping trip or even a night of dancing at girl's night out! Can be used either hot or cold, these foot warmers contain real lavender for your relaxation guaranteed.
Meanwhile the scented Comfort Wrap is just what the name depicts– comforting! Wrap it around your neck or lower back for almost instant relief from back aches or other pains. Acting as a natural alternative or compliment to over-the-counter drug treatments, the Bed Buddy Comfort Wrap is infused with the aromatherapy of Lavender, Lavender Rose and Lavender Mint to soothe your senses. It features a flexible, form-fitting design, can be warmed in the microwave to provide alleviating moist heat or chilled to be a cooling compress. AMAZING for tired shoulders and necks after long days of staring at a computer!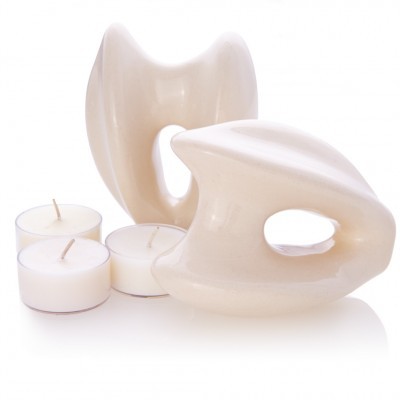 If you're lucky enough to have a partner willing to give you a massage, try the Hello Saturn Massage Stones from Hello Cheri. Hello Saturn are lightweight, ceramic massage stones, handmade in traditional Scandinavian fashion. These stones come in a pair and are perfect for performing sensual massage with your partner due to ceramics heat-retaining property. Hello Saturn let you apply pressure to two points on the body at once, making for a more intense, holistic massage.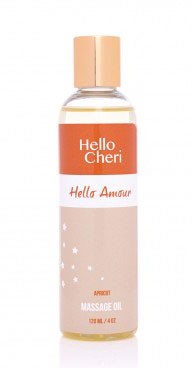 The cruelty free massage oils by Hello Cheri smell so good! I tried the Hello Amour Apricot massage oil. Hello Amour Apricot offers a very sweet, fruity, and playful scent. It is a special blend of apricot, sunflower, sweet almond, and jojoba oil. It's a scent my boyfriend and I can agree on (and that's rare)! The massage oils also come in a variety of other scents, such as Lotus, Shea Cashmere, Sandalwood and Fig.
If you don't have someone to give you a massage, I highly recommend my massage therapist, Tim Green. If you live in the LA area, he can come to you. He works on huge celebs (ahem…Elton John…), and he gives the best massages in the world. He works by word of mouth, so follow him on Facebook and tell him Jen Mathews sent you. Or you can go to one of my favorite day spas, Burke Williams.You can soak in the jacuzzi, sweat it out in the steam room and even get a facial or a mani/pedi!
Sometimes all you need to do is de-clutter your working or living space and add flowers. Don't underestimate the power of a clean space with beautiful fresh flowers to look at! Open the windows and get some fresh air and sunshine if you can.
What do you do to de-stress?