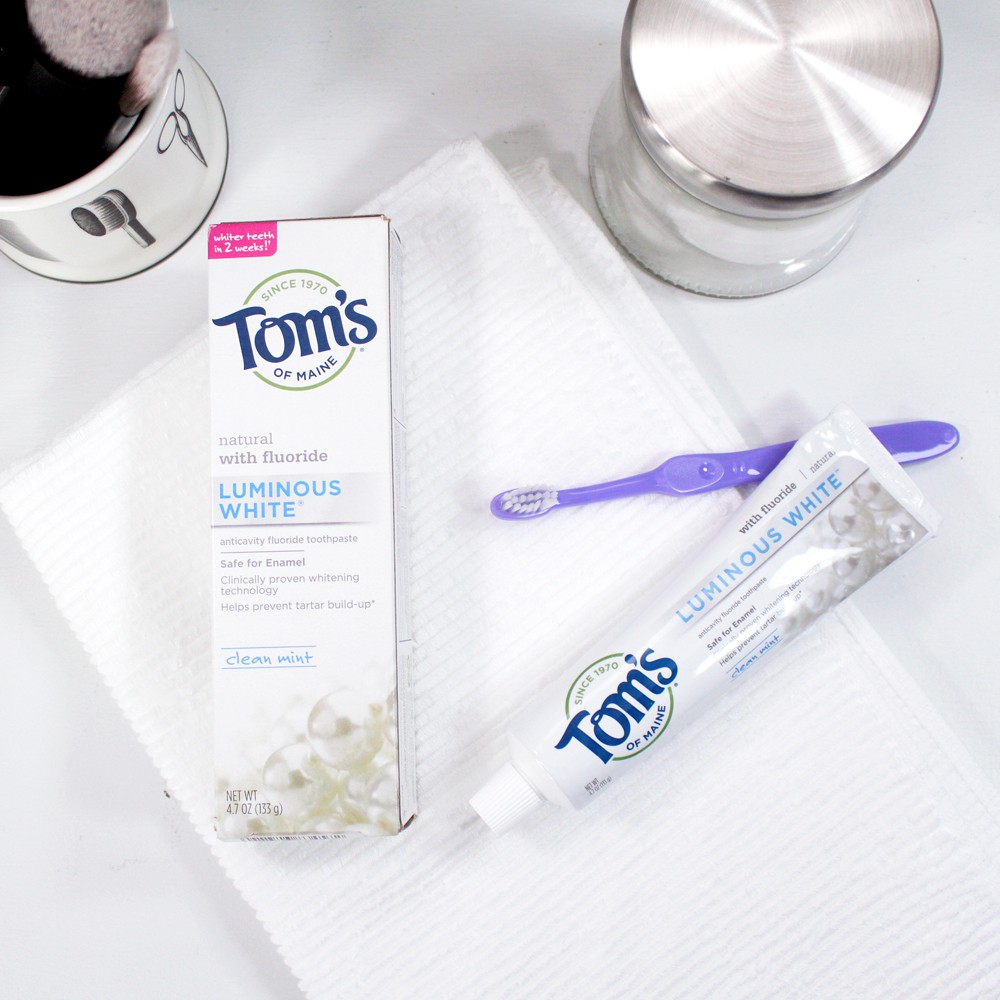 Best Cruelty Free Whitening Toothpaste?
I have been a Tom's of Maine fan since high school. I remember I was working at one of my first jobs, as a cashier at a natural foods store, and I was intrigued by the natural toothpaste. I loved the minty, but less extreme flavors (there's no reason for toothpaste our mouthwash to shock you or burn your mouth!). I tried other natural brands, but quickly became hooked on what I think is the best cruelty free toothpaste out there.
Tom's of Maine was founded in 1970, so they've been a resource for natural products for 47 years (before I was born!). Since then, Tom's of Maine has come out with more flavors and types of toothpaste (along with mouthwash, floss, soap, body wash, etc.). You can get fluoride in your toothpaste or go fluoride-free – whatever floats your boat. I am partial to Luminous White whitening toothpaste, because why wouldn't you want to get clean teeth and whiten at the same time?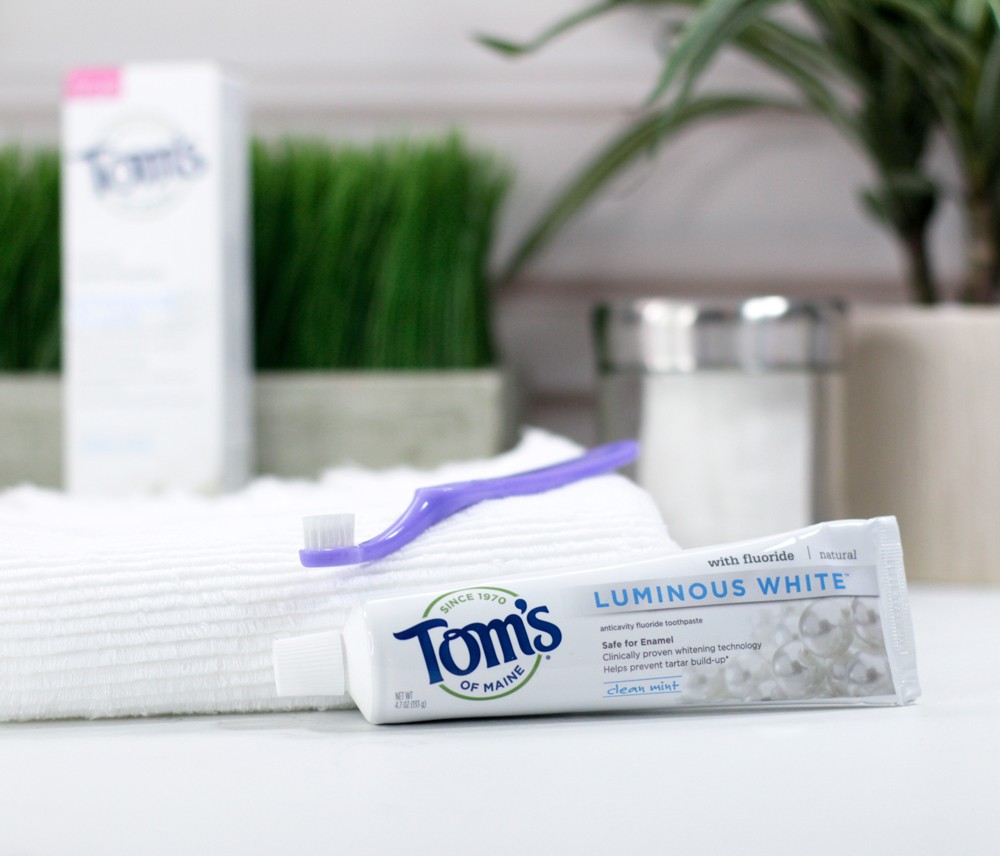 Luminous White has natural ingredients that buff stains from the surface of your teeth without harming the enamel. Their claim is that you will see whiter teeth within two weeks (by removing surface stains vs regular fluoride toothpaste). If you have really deep brown stains, no toothpaste is going to help – see your dentist for that. But if you are like myself (and most people), Luminous White will help get those pearly whites even pearlier! Why not make your teeth whiter the natural way instead of relying on FaceTune or Photoshop?
Unlike some whitening products, Luminous White will not cause sensitivity or pain. You don't have to worry about giving up cold drinks and ice because your teeth are sensitive. The mineral-derived ingredients (namely hydrated silica) scrub away stains, help prevent cavities and tartar build-up, and are safe to use every day. You can choose between two flavors: Clean Mint and Spearmint (I've always been a spearmint girl but they are both nice). The toothpaste is also vegan and gluten free.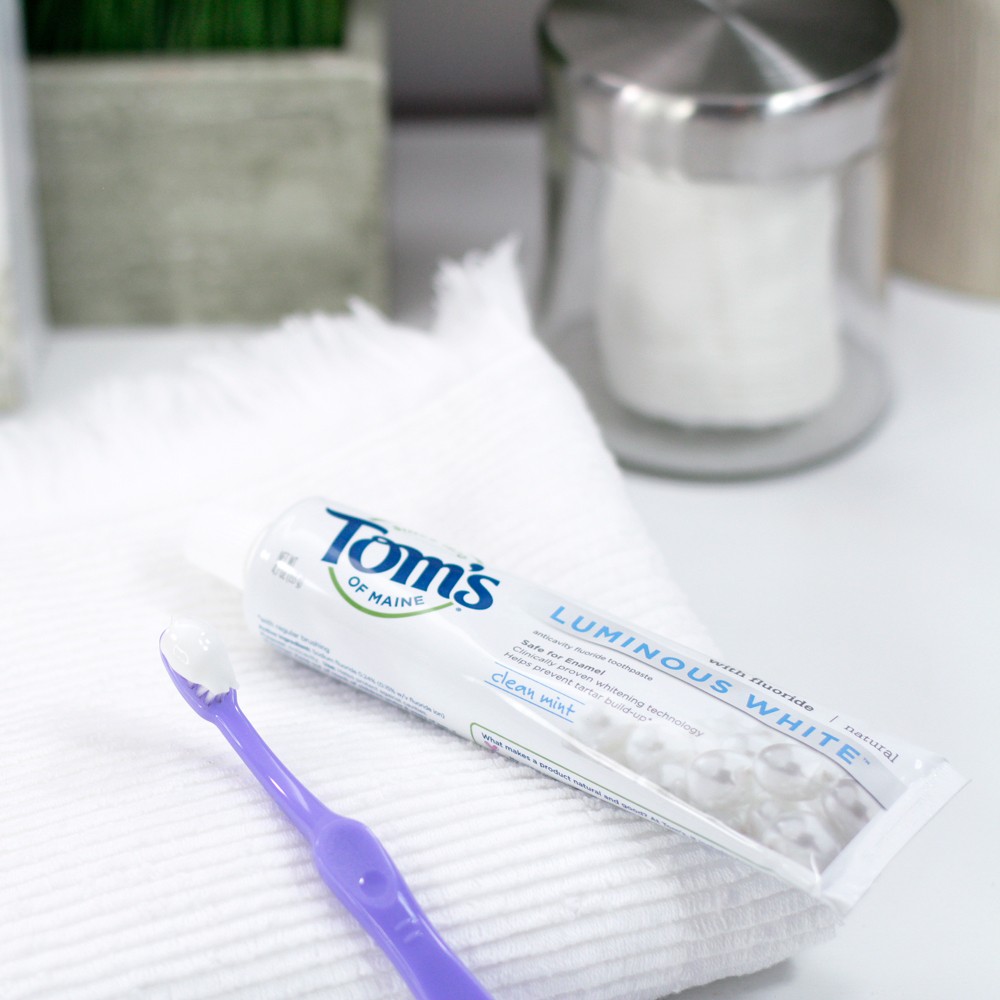 Tom's of Maine is a company that really does give back. They give 10% of their proceeds to human and environmental nonprofits and projects. Their packaging is recyclable, and they don't use artificial colors, flavors, preservatives or fragrances in their products. They don't test on animals or use ingredient suppliers that test on animals.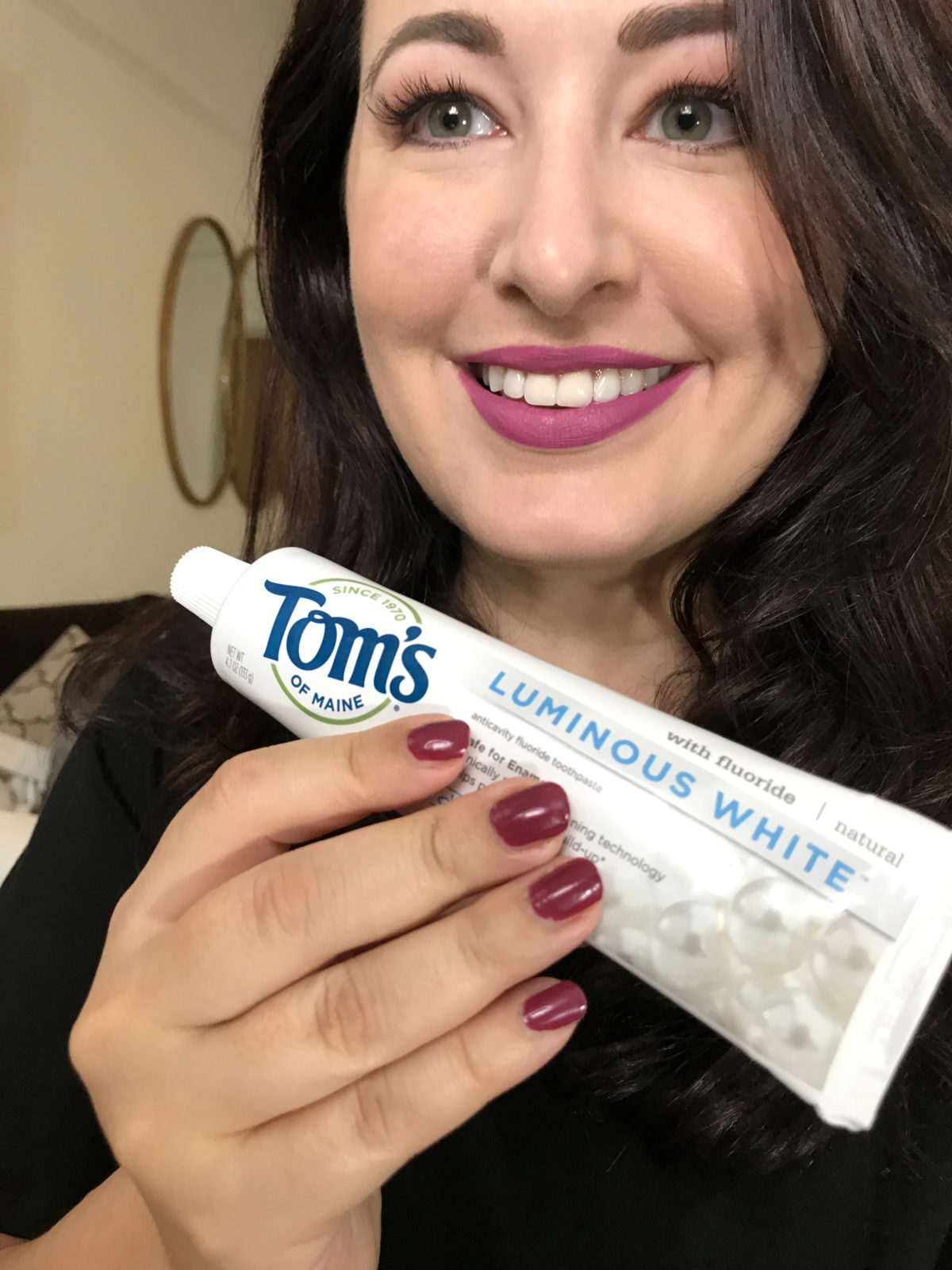 Luckily, Tom's of Maine products are much easier to find than they were back when I was a kid. You can still find them at natural grocery stores like Whole Foods and Sprouts, or at larger retailers like Target, Walgreens, CVS, Rite Aid and Walmart.
If you want to win some prizes, make sure to stop by the Mambo Sprouts Twitter party with Tom's of Maine on September 28th from 1 pm – 2 pm EST (10 am – 11 am PST). I'll be there to chat about natural dental care, and I hope to see you! Be sure to follow @mybeautybunny @mambosprouts and @tomsofmaine on Twitter and use hashtag #MyPearlyWhites to follow along. See you there!