Cruelty Free Body Wash and Beauty Bars from Tom's of Maine
I'm one of those rare people who needs body wash AND bar soap at all times. They have different functions, and I need them both! My fiance is strictly a body wash kind of guy, and some of my friends will only use bar soap. Whether you use one or the other – or both – make sure to choose a natural, cruelty free version. I'm excited to tell you about the new launch from Tom's of Maine! The line includes three new, dermatologist-tested Natural Moisturizing Body Washes and four new Natural Beauty Bars.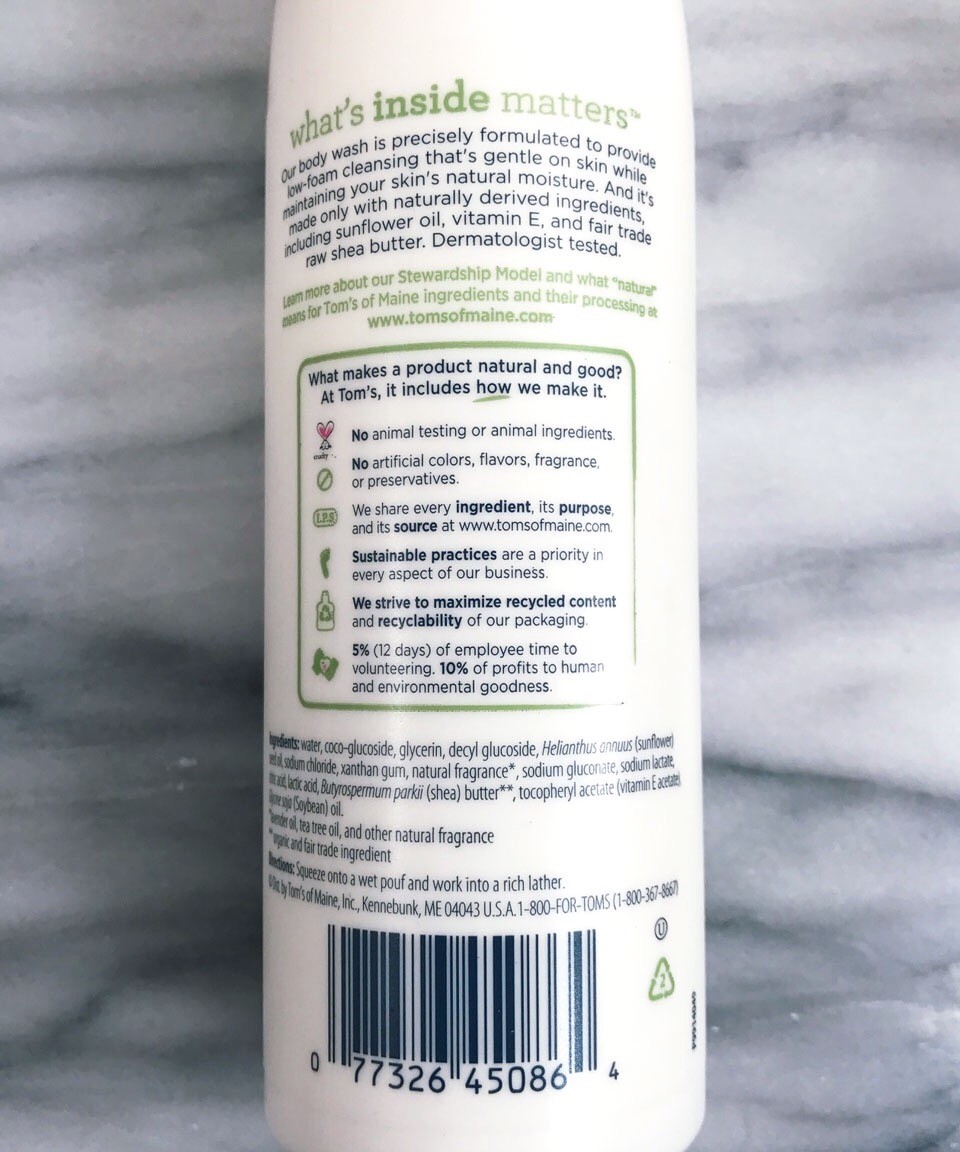 The formulas are made with organic botanicals and help keep skin soft with no preservatives, no parabens, no animal ingredients and of course – no animal testing. If you're watching the ingredients that go into your bath products, you are going to love these new products.
Tom's of Maine Natural Moisturizing Body Wash line is made with organic, plant-based ingredients – like virgin coconut oil, raw shea butter, and Moroccan argan oil. They are vegan (no animal ingredients) and the moisturizing ingredients leave skin feeling soft and smooth. The body washes come in Lavender Tea Tree (made with raw shea butter), Creamy Coconut (made with virgin coconut oil), and Orange Blossom (made with Moroccan argan oil). They all smell amazing, and the scents are not at all overwhelming or synthetic. I have a very strong nose, and I can't tolerate strong, perfume-y scents. These are just perfect – no artificial fragrances or preservatives. They come bottled in 100% recyclable packaging and 10% of every purchase goes back to supporting nonprofit, community-based organizations. Tom's of Maine is really big on giving back!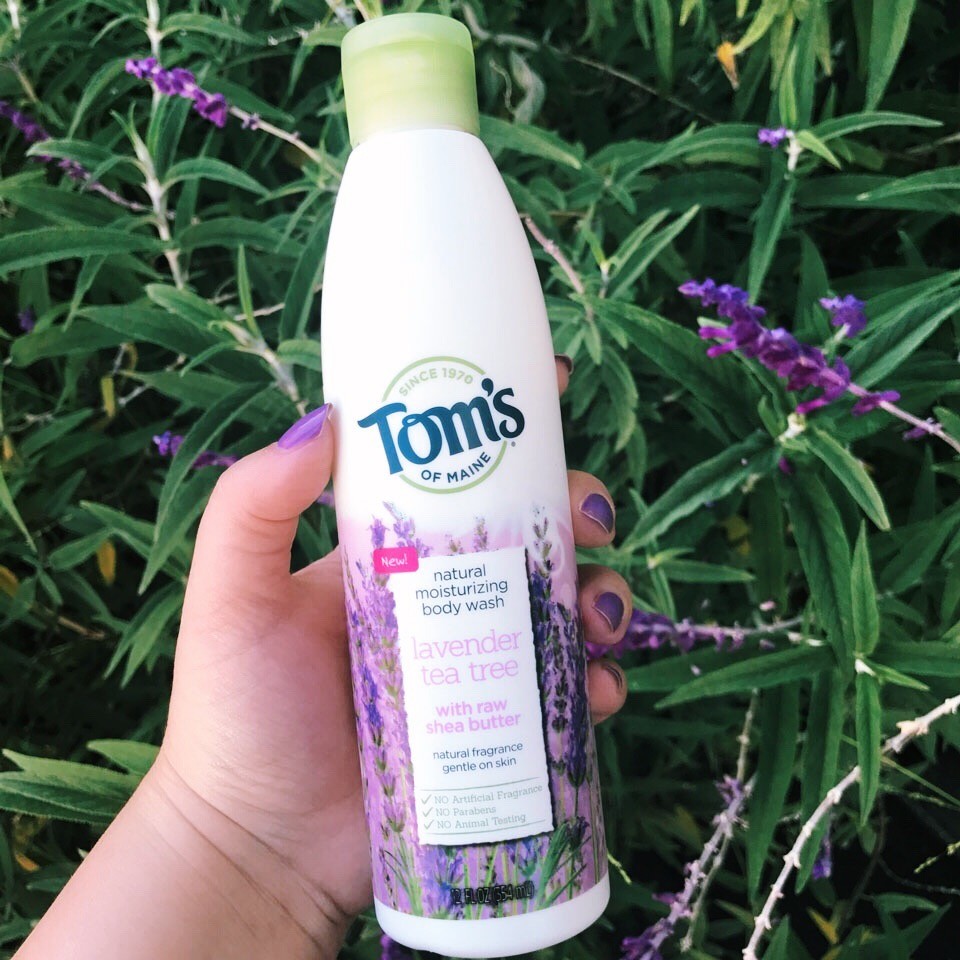 I love all of them, but my favorite is Lavender Tea Tree. I'm a huge fan of anything lavender-scented (so relaxing!) and the tea tree oil is perfect for my oily, acne-prone skin (especially on my back and other breakout-prone areas). The body wash is great for all skin types – it's not an acne treatment per se, but tea tree does have antimicrobial properties. It lathers up nicely, and rinses clean without any residue. My skin feels soft, and squeaky clean. If you have sensitive skin, this is perfect.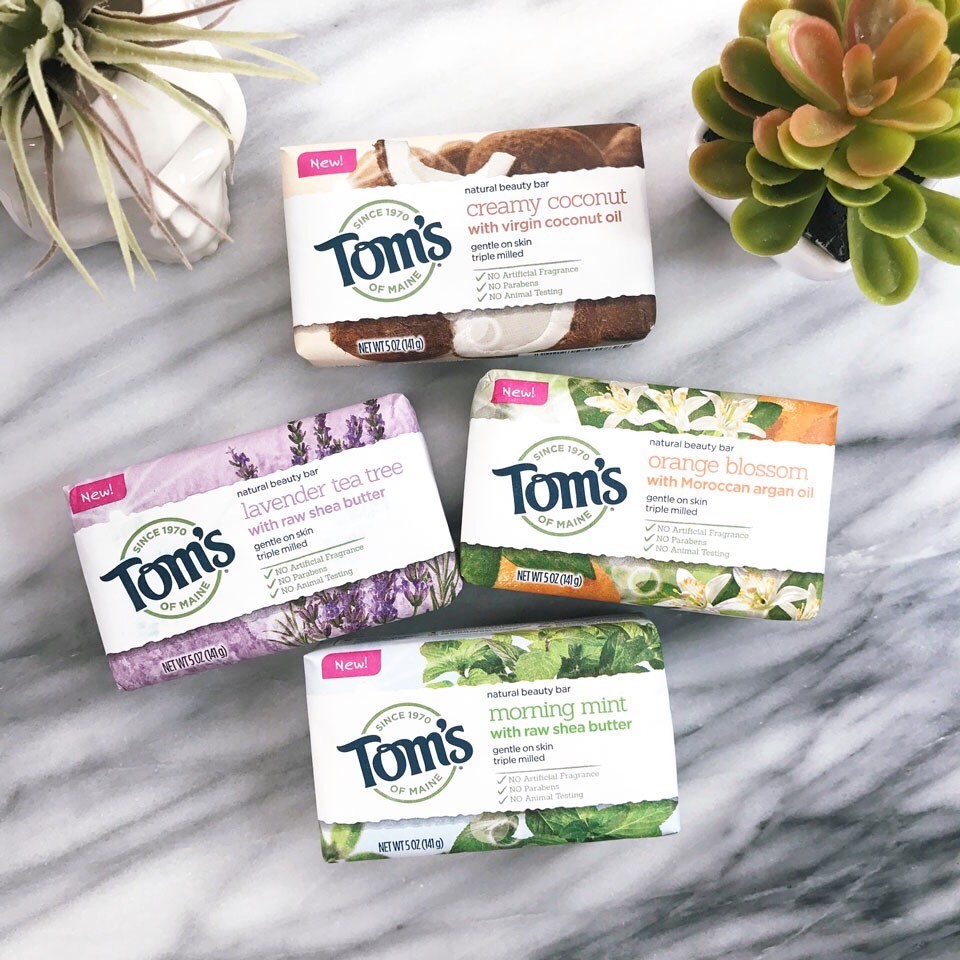 If you're a bar soap fan, you need to add these to your shopping list! The Tom's of Maine Natural Beauty Bar you know and love has been reformulated. Designed to cleanse and maintain skin's natural moisture, the new Tom's of Maine beauty bars keep cleansing simple and gentle with organic botanicals like virgin coconut oil, raw shea butter, and Moroccan argan oil.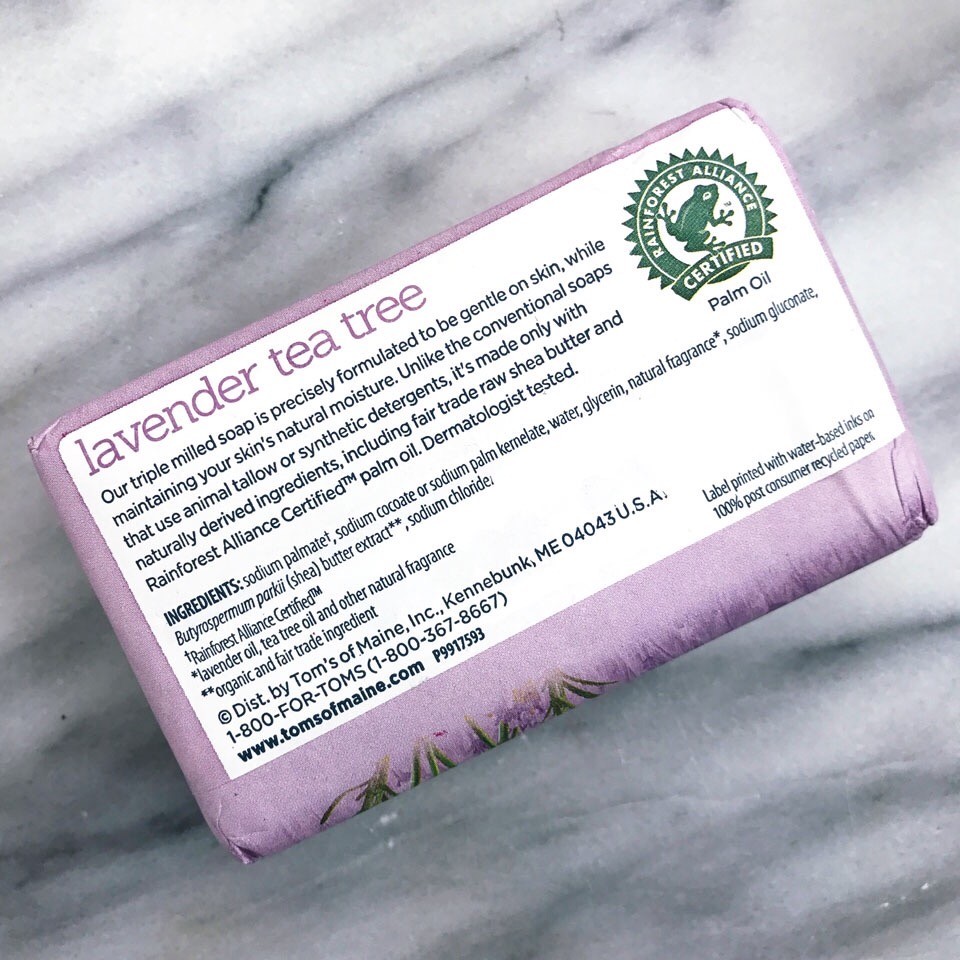 They come in the same scents as the body washes – calming lavender, refreshing coconut, energizing orange PLUS invigorating mint. The new Beauty Bars are free of artificial fragrances or preservatives, animal ingredients, and of course, no animal testing. They are made with Rainforest Alliance Certified (responsible) palm oil.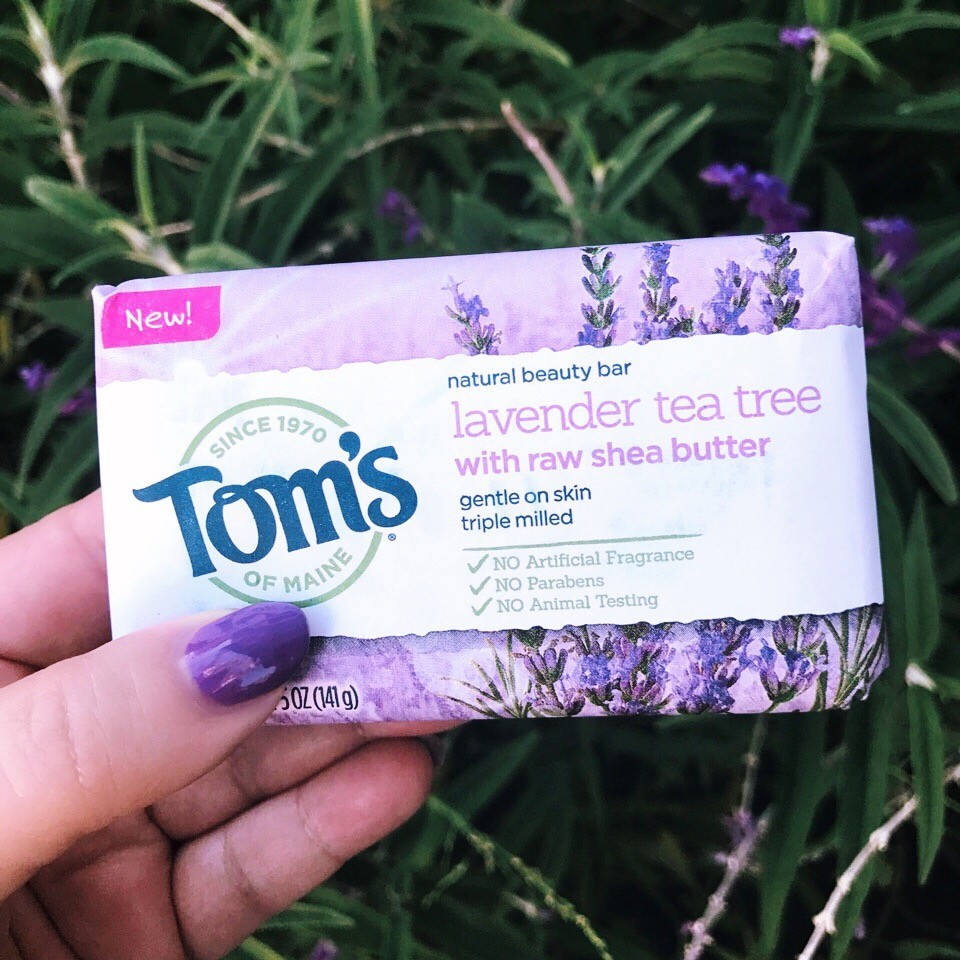 I love that there is a Lavender Tea Tree Beauty Bar to match my favorite body wash! It smells so fresh and clean – the tea tree oil is not overwhelming at all. I personally can't deal with the natural soaps that are usually for sale at farmer's markets and by indie soap makers. I really want to like them, but they often come in those squares that are just not friendly to the curves on my body. And they almost never lather or have any slip to them. It feels like work to wash with them, and the whole point of bar soap is to glide over your skin easily and give you a quick cleaning! I prefer the Tom's of Maine Beauty Bars, because the edges are rounded, they glide easily and they give just enough lather without using SLS.
All Tom's of Maine body washes and beauty bars are #naturallyinspired. The retail price for the body washes is $6.99 for 12 oz and $3.99 for the 5 oz beauty bars. You can find them at TomsofMaine.com and stores like Sprouts, Walmart, Target, Vitacost and drugstores. Which ones will you be picking up?