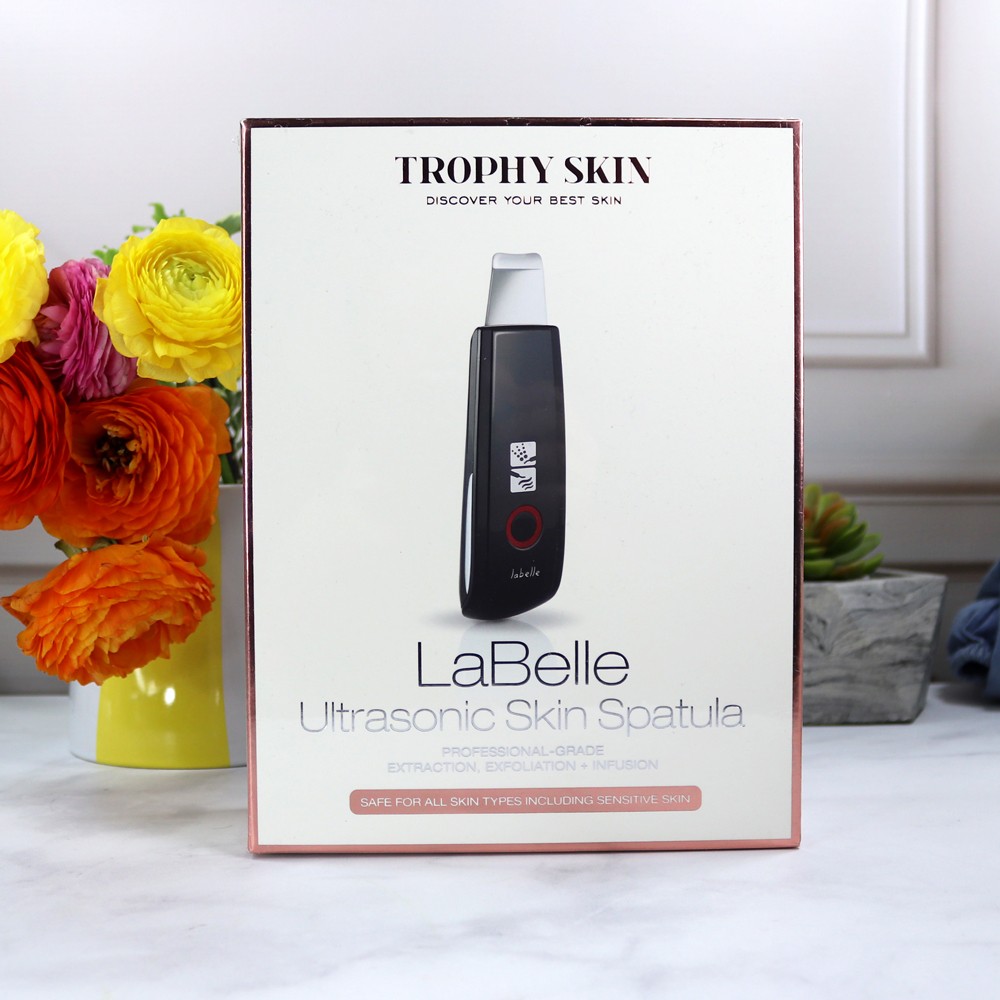 Trophy Skin LaBelle Ultrasonic Skin Spatula Review
I am one of those people who LOVES popping blackheads and pimples. There is something immensely satisfying about seeing a pore being cleaned out. My fiancé is always disgusted and confused when I explain this to him, but I know some of you out there totally understand my obsession.
Because of my fascination with clearing out pores, sometimes I go too far and stress out my skin or create scars that take forever to heal. I'm pretty good at popping zits, and I know the correct way to do it, but sometimes I get carried away. My acne coach told me to ditch the sonic skin scrub brushes because they can be too harsh and can even harbor bacteria (and push it all over the skin into little micro-tears), and that can make acne worse.
That's why I'm excited to tell you about the Trophy Skin LaBelle Ultrasonic Skin Spatula! It's a beauty tool that allows you to gently clean out your pores without aggravating your acne. It looks like a little metal spatula, and it has ultrasonic waves (30,000 Hz per second) that dislodge oil, makeup, dead skin and other gunk from your pores. It can also help to push skincare serums and treatments INTO your pores for better results.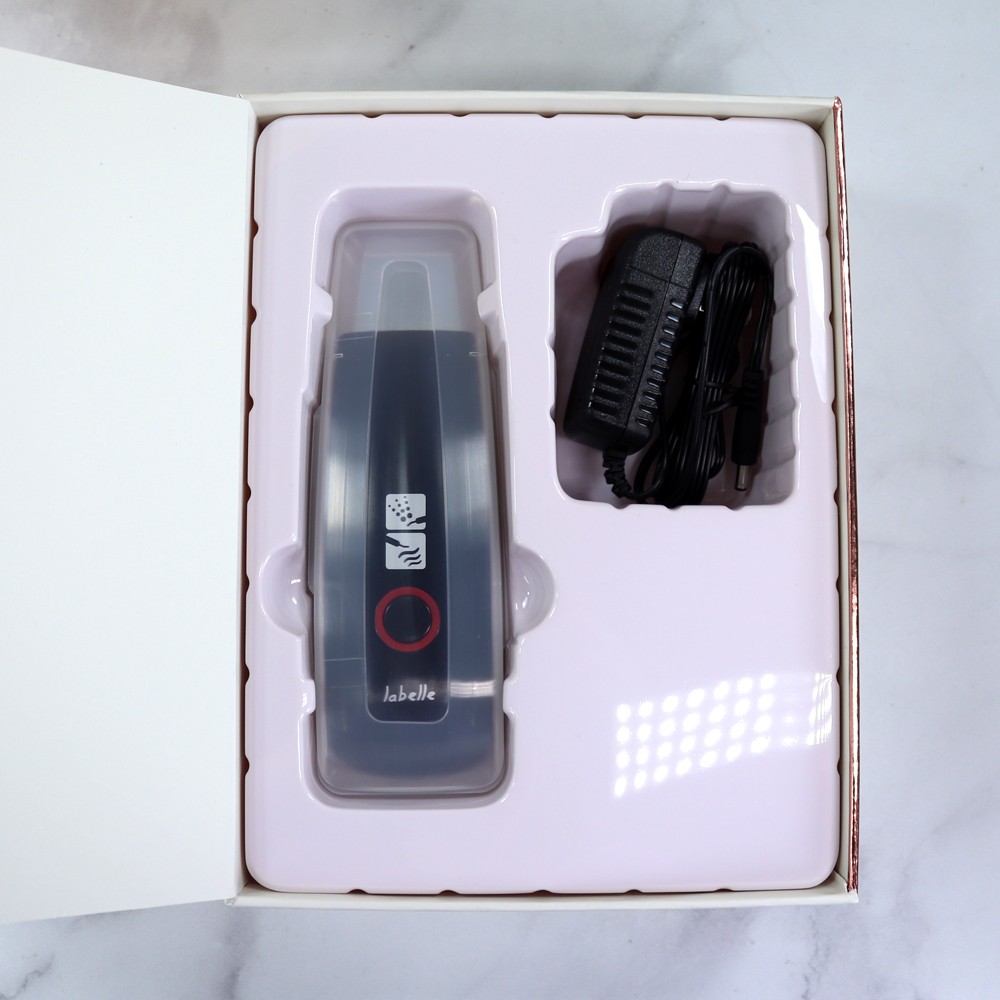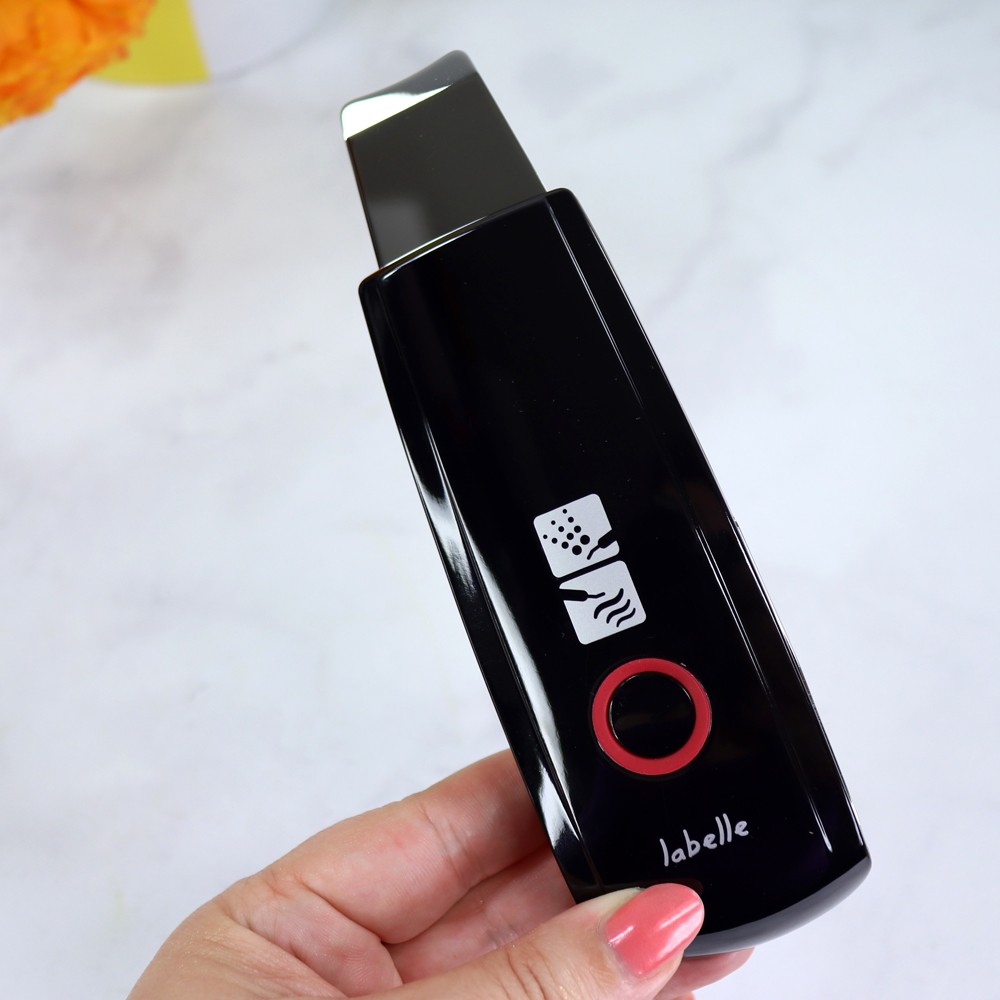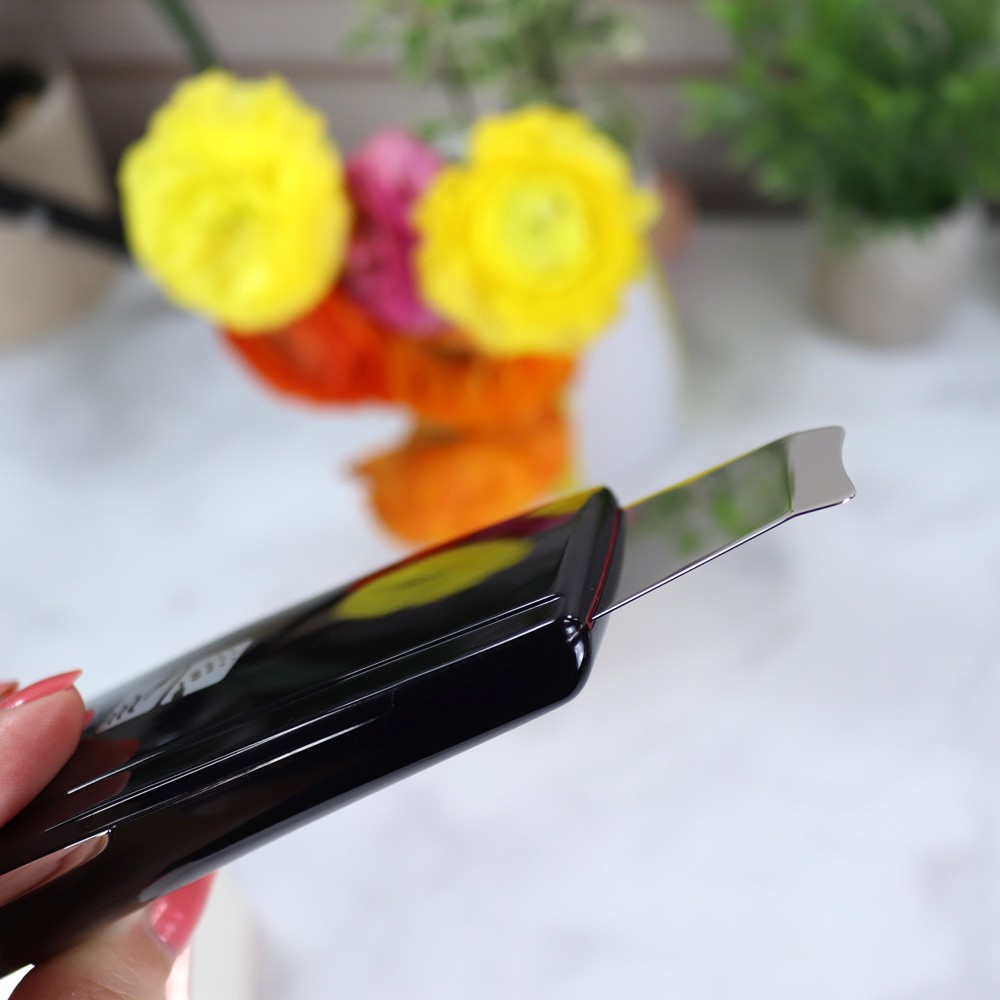 Let's talk about how to use the LaBelle, and how NOT to use the Labelle.
1. First, cleanse your skin thoroughly and rinse. You can use a scrub if you like but use a gentle, non-abrasive scrub. Make sure skin is rinsed clean.
2. Then click the button once to start the skin scrubbing pulses. Make sure your skin is WET to help it glide without irritating the skin. You can use it with water or with a skin mist (I use Emme Diane Calm Down Toner, but you could use rose water or anything non-drying).
3. Glide the device slowly with gentle, upward strokes across your skin (bent side facing toward your skin). You will see a fine mist where the sonic waves are kicking up the water. It's not sharp and there's no pain or sensation – just a slight vibration. Keep adding water or mist as you go over each area on your face. You'll see gross (exciting?) skin stuff coming off on the spatula – use a towel to wipe the metal as you go.
4. When you're done, put your favorite serum on the skin. Don't rub it all the way in with your hands. Press the button again to go into the "infuse mode". Use the flat side of the skin spatula in gentle strokes or small circles to help those expensive serums to really get in there and do their jobs!
5. When you're done using LaBelle skin spatula, wipe it down with a clean tissue and then spray with a mixture of alcohol and water.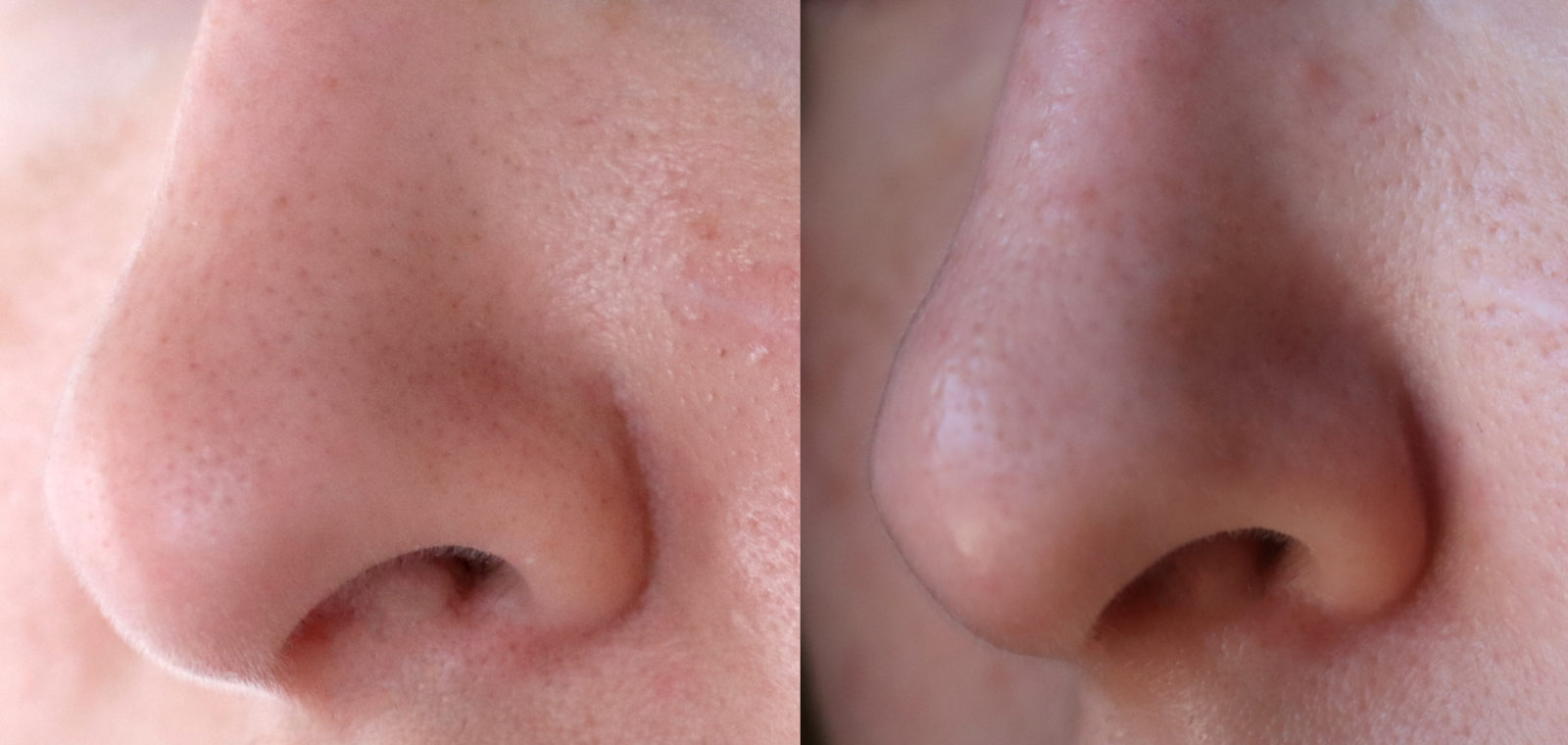 So does it work?
YES! I can say that the LaBelle skin spatula really cleans out my pores. I can literally SEE THE GUNK on the tip of the spatula, and if blackheads are ready to come out, this will release them. That's right – you can use this to do extractions! Just go slow and don't press to hard. If something isn't ready to come out, leave it alone! I made the mistake of not following directions and pressing way too hard around my nose in the beginning. This got everything out of my pores but I irritated my skin and temporarily stretched out the pores. Let's just say that if you use this regularly the way it's supposed to be used, you'll love it! Just don't go crazy and press too hard!
I have an exclusive 15% Trophy Skin coupon code that you can use: BUNNY15. Click here to get your discount! Plus, when you visit TrophySkin.com and subscribe to their newsletter, you'll be entered into a monthly product giveaway valued up to $300!